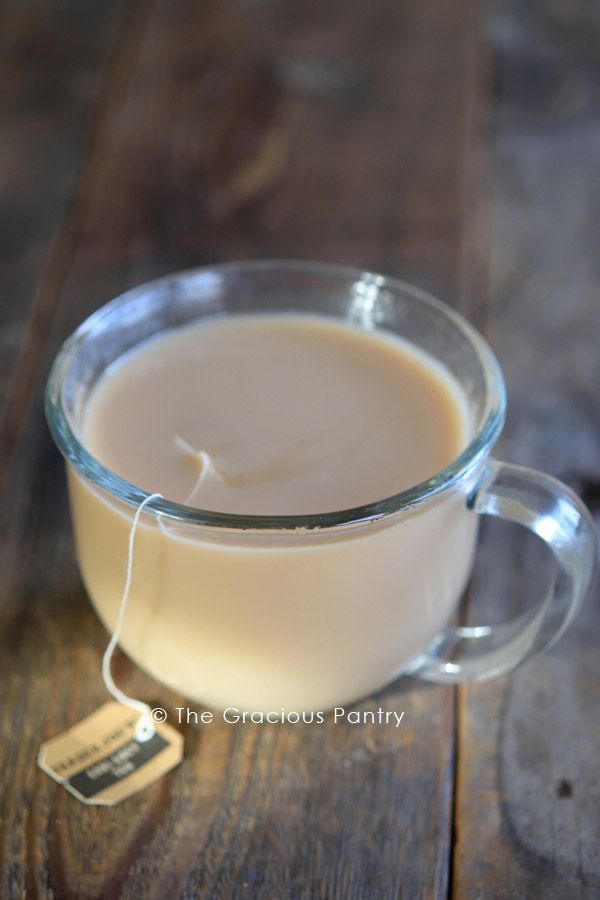 I realize the majority of my readers are dedicated coffee drinkers. Coffee is life juice in my book. But on occasion, I do enjoy a good cup of tea. I've started to get a bit more creative with my tea lately, and realized that I had never done a recipe here for a London Fog.
This delicious drink is for those of you who love milk in your tea. I know, some people can't stand the thought. But I learned to drink milk in my tea when I lived in Germany and now I have a hard time drinking tea without it.
That being said, I'm doing my best to avoid dairy for my own health reasons so regular milk is off the table for me. Sad but true.
So instead, I used almond milk here and I have to say that it was every bit as good as using regular milk. So take your pick in that department! Either way, this is a delicious cup of tea!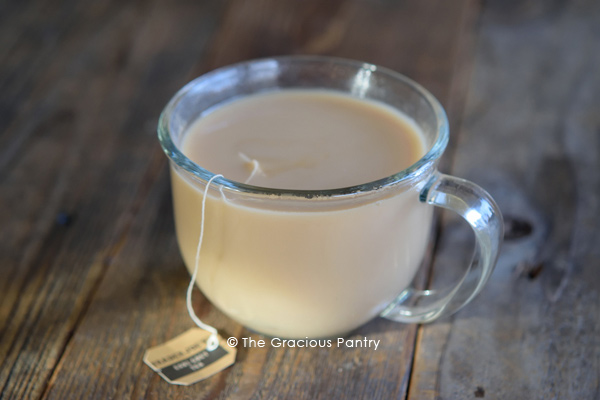 YOU MIGHT ALSO ENJOY:

Clean Eating London Fog Recipe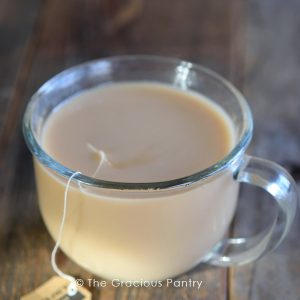 Author:
Tiffany McCauley | The Gracious Pantry.com
Ingredients
1 bag earl grey tea
2 cups boiling water
¼ cup unsweetened almond milk (regular milk works too)
½ tsp. pure vanilla extract
Honey or preferred sweetener to taste
1 tsp. food-grade, dried lavender flowers (optional)
Instructions
Steep the tea bag in the water either directly in a mug or in a pot (include lavender here if using - strain off before proceeding).
Stir in all other ingredients and adjust to taste.
Great served with a tea biscuit! (ad with recipe)