This post may contain affiliate links. Read my
Privacy Policy.
As an Amazon Associate I earn from qualifying purchases.
This cold brew coffee is the perfect start to a hot, summer morning! Enjoy this easy-to-make Cold Brew Coffee first thing in the morning. It's cold and ready to go the minute you wake up!
First thing in the morning, as my eyes slowly open and let in the sunlight, I'm usually pretty foggy-brained. In fact, it can take me a good long while to become fully conscious. Hours even.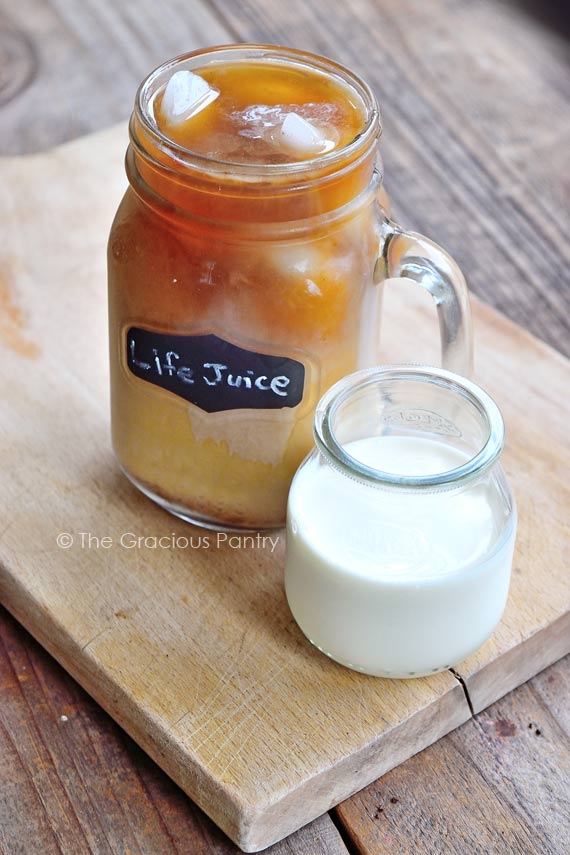 I've never been a morning person. Even as a kid I was a night owl, much to my poor mother's dismay. All she wanted was to put me to bed so she could get some actual rest herself after a long, hard day at work. But I was having none of that. I fought her tooth and nail at bedtime, and as soon as I was old enough, I started staying up later and later.
These days, 1pm is my usual bedtime and it feels completely natural. But fate can be a cruel jokester.
I had a little boy almost 9 years ago, and as luck would have it, he's a morning person. A MORNING PERSON YA'LL!!!
Why, fate??? WHY????!!!!
So needless to say, between my natural bedtime and his natural wake time, I drink a bit of coffee to keep going. And I don't like to wait a long time between opening my eyes and sipping my first sip of "Life Juice" either.
Serving Mini Chef a nice bowl of overnight oats the other morning, I started wondering if I could have my coffee cold and ready to go first thing as well. It's hot out and I don't really want to wake up to a warm cup of coffee knowing that I'll be sweating all day. (No AC in the new house! Eeek!!)
So I marched straight to the garage for a canning jar, and mornings are now just a little bit sunnier, or at least a bit easier to navigate on just a few hours of sleep. I figure, the faster I get some coffee in my system, the happier everyone will be.
What's that old saying? "If Mama ain't happy, ain't nobody happy!". There is a lot of truth in that statement, and thankfully, everyone is happy around here.
Can I really credit a cup of coffee with happiness? Who knows. Just gimme my coffee and we can talk about it more after I'm fully awake…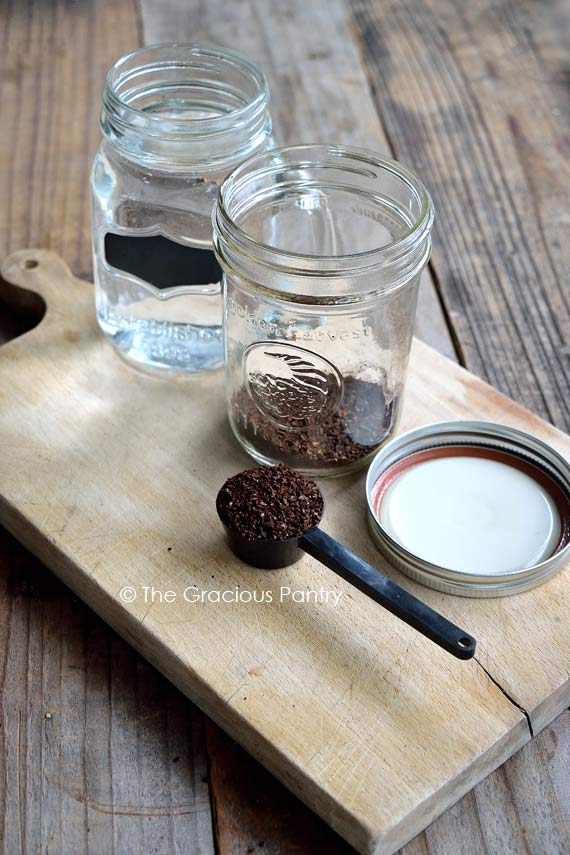 What Is In A Cold Brew Coffee?
At its most basic, it's just like regular coffee in that it is made with water and coffee grounds. You can add lots to that, of course, but at the end of the day, it's a cup of coffee.
What Is The Point Of Cold Brew Coffee?
I can't speak for anyone else, but for me, there are two reasons I make cold brew.
It's easy to make the night before without a coffee pot or other equipment. All you need is a jar with a lid.
It tends to be less acidic than hot-brewed coffee, making it just a touch easier on my stomach.
How Is Cold Brew Coffee Different From Regular Coffee?
There are a couple of very simple, basic differences when making cold brew instead of hot brew.
Cold brew is soaked overnight in cold water instead of being brewed in hot water.
As mentioned above, it's less acidic.
It's perfect for a hot, summer morning when the last thing you want is a hot cup of coffee. It's actually quite refreshing just out of the fridge.
Is Cold Brew Stronger Than Regular Coffee?
The strength of the coffee can be milder, the same, or even stronger than hot brewed coffee, depending on how long you let it sit. The longer it sits, the stronger it will taste. But if you let it soak overnight in the fridge, it's pretty much exactly the same strength as a regular cup of hot brewed coffee, but with lower acidity. Hot brewing tends to bring out all the acid in coffee. Cold brew does not.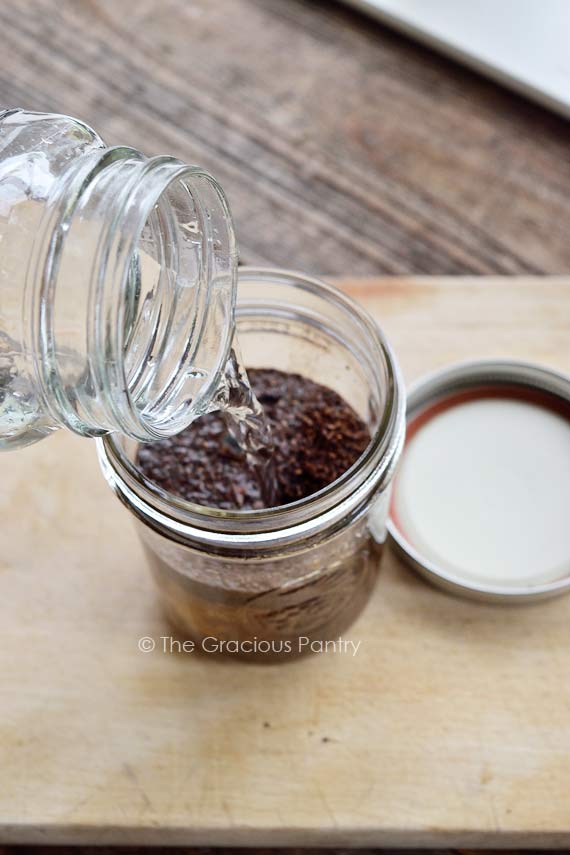 Can You Serve Cold Brew Hot?
Few things beat a cup of hot coffee in the morning. Whether you make drip coffee, use a Kuerig, french press, or buy your daily dose of life juice at a coffee shop, there is nothing like a cup of hot brewed coffee. So if you want to make this cold brew hot, the easiest way is to make the whole thing and warm it in the microwave or in a pot on your stovetop before you add any milk or creamer.
Do You Grind Your Own Coffee Beans?
If you do, set your coffee grinder to a medium-coarse setting. You may use a tiny bit more coffee that way, but it'll be so much easier to get through the strainer without leaving grit behind.
What Kind Of Milk Or Creamer Is Best In Cold Brew?
Personally, I find that milk that is a bit lower in fat gives the best texture in cold coffee made at home. So I recommend:
Almond milk
Oat milk
Cashew milk
If you are going to use creamer, cream, or whole milk, I recommend using a milk frother to blend it into your coffee. It tends to disperse the fats a bit better so they don't float on the top of your coffee cup.
What Not To Use When Making Cold Brew
While you can certainly make coffee concentrate cold, it's not recommended for a cold brew coffee.
Use whatever coffee you enjoy best, but I have found that a darker roast tends to make the best cold brew. Use whatever coffee is to your personal preference though. The best cup of coffee is made with coffee you actually like!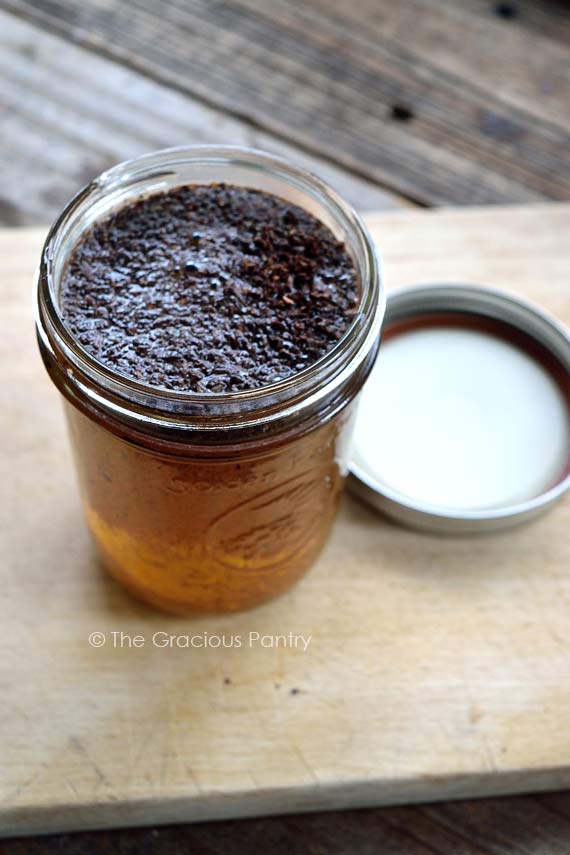 How Much Cold Brew Can You Make With This Recipe?
You can multiply the recipe as many times as you need to. As written, this recipe will make enough for one big cup of cold brew coffee. But you could use this to make two small cups as well. It's best to make this a batch at a time though. So if you want to make this for more than 1 or 2 people, make more pint-sized jars instead of making a bigger jar. I find it soaks better in this smaller amount. Larger jars seem to end up with a weaker flavor.
About The Ingredients
Water – Use good, filtered water. Something you are comfortable drinking. Something without chlorine.
Coffee grounds – This can be regular or decaf. The caffeine content doesn't change anything. You can even mix it with spices or extracts if you want. (see below) The grind of your choice, but it's easier to strain a coarse grind If you have fine ground coffee, you may be able to place a paper coffee filter inside the strainer and pour the coffee through both. I've tried using cheesecloth in the past, but it doesn't do a very good job.
Optional Additions
1 tsp. pure vanilla extract
1 tsp. ground cinnamon
Ice – Add this at the end to make iced coffee
How To Make Cold Brew Coffee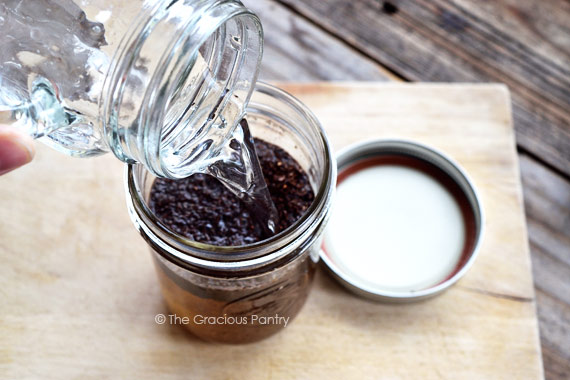 Combine your coffee grounds and water in a pint-sized mason jar or another equal-sized container with a lid. Add any additions you may want as well.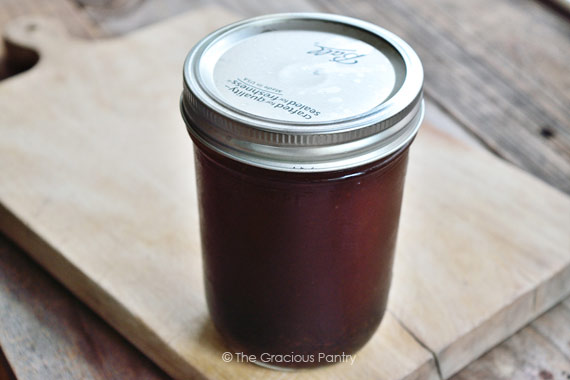 Set in the fridge overnight.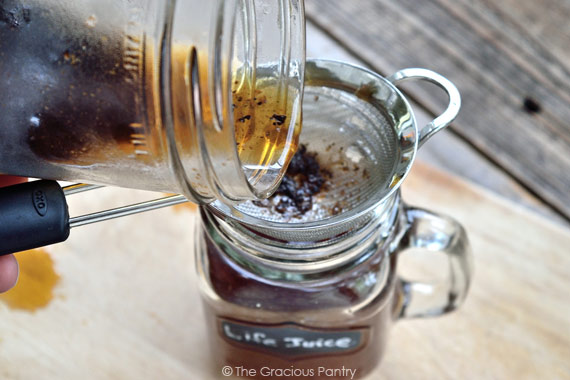 In the morning, pour the coffee through a fine-mesh sieve, add a little ice, and any creamer you prefer, and you're good to go!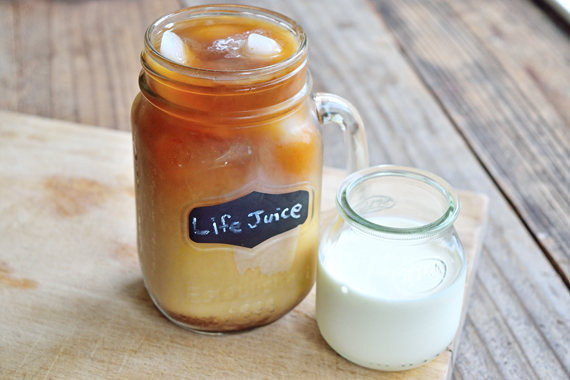 Recipe Supplies
For this recipe, you'll need a pint-sized canning jar and some measuring spoons as well as a strainer. Doesn't hurt to have some pretty glasses either. Click any of the images below to be taken to that product on Amazon. (Affiliate links).
More Healthy Coffee Recipes
Cold Brew Coffee Recipe Card + Video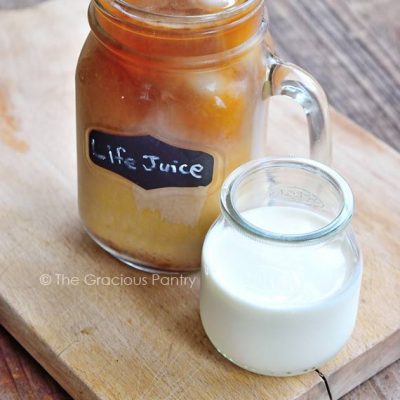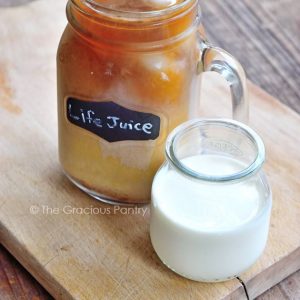 Easy Cold Brew Coffee Recipe
Busy mornings? Don't wait for the coffee maker, make your coffee the night before! This is particularly good on a hot summer day.
Print
Pin
Rate
Add to Collection
Go to Collections
CLICK TO WATCH THIS RECIPE IN ACTION!
Equipment
1 pint canning jar with lid
Ingredients
Basic Cold Brew
1

pint

water

2

tbsp.

coffee grounds

(or however much you usually use to make your coffee)
Optional Additions
1

tsp.

pure vanilla extract

OR

1

tsp.

ground cinnamon
Instructions
Combine your coffee grounds and water in a pint-sized canning jar or other equal-sized container with a lid. Add any additions you may want as well.

Set in the fridge overnight.

In the morning, pour the coffee through a sieve add a little ice, any creamer you prefer and you're good to go!

Notes
Please note that the nutrition data below is a ballpark figure. Exact data is not possible.
Nutrition
Serving:
1
entire recipe (no flavorings
|
Sodium:
23
mg
|
Calcium:
14
mg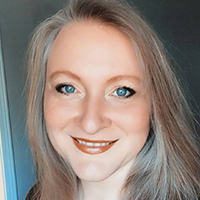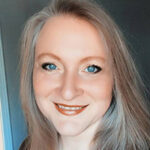 Who me?
I'm Tiffany, a cookbook author, food lover, mom, and writer for MSN and the AP Newswire.
   
Looking to stock your freezer for busy weeknights?
I wrote the book! Grab a copy of my book, Clean Eating Freezer Meals on Amazon here, or at select bookstores nationwide!   
Did you make one of my recipes?
Tag @graciouspantry on Instagram or post your pic on Facebook! I love to see my recipes in action!