Clean Eating Shrimp Campechana Recipe
This post may contain affiliate links. Read my
Privacy Policy.
As an Amazon Associate I earn from qualifying purchases.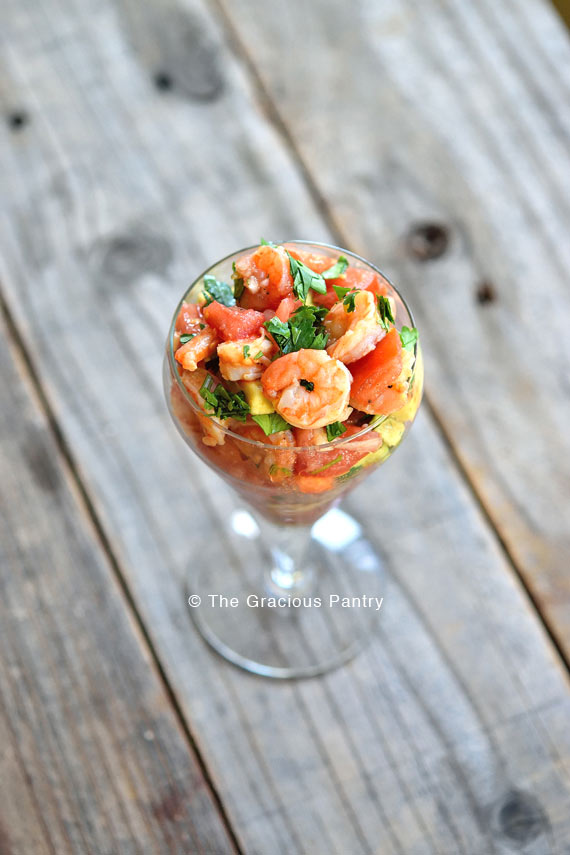 A while back, a reader asked me about turning my cilantro salsa into a shrimp campechana. I had never even heard the term before, so I looked it up. Man did it sound good!!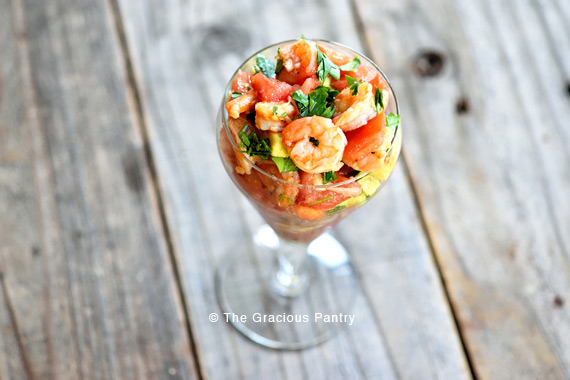 So I told him what I would do to accomplish the switch in recipes, and then wondered if I should give it a shot myself. I think you all know my love for shrimp is great and vast. I have many shrimp recipes here including Coconut Popcorn shrimp, taco shrimp, shrimp fajitas, barbecue shrimp with cilantro pesto, Shrimp zucchini pasta, Paleo chimichurri grilled shrimp, Italian style shrimp,  Shrimp and kale salad, barbecued southwestern chicken and shrimp skillet, and Thai-style shrimp.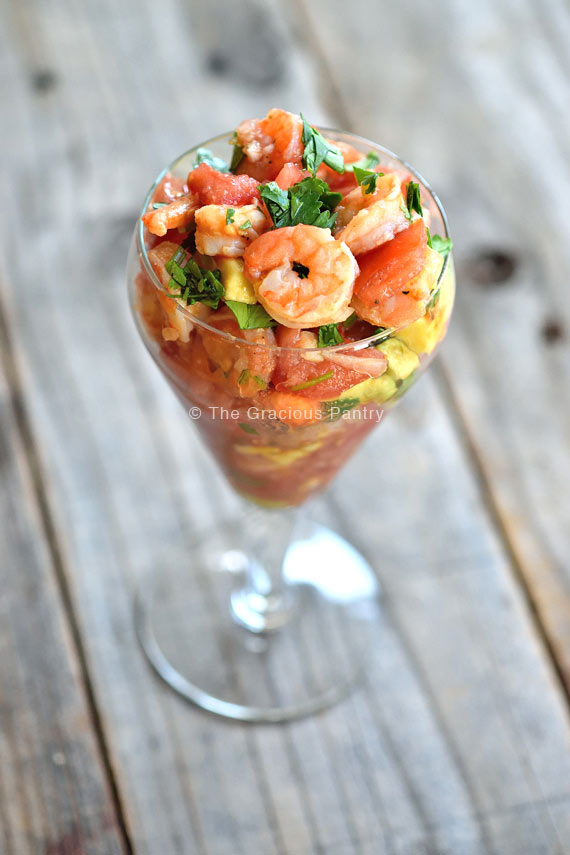 Go ahead, call me bubba gump. It's okay. 😉
So no surprise, I just couldn't walk away from a new shrimp recipe. This one was a bit spicy and way too delicious to trust myself to eat by myself. So I called up a friend, and we had ourselves a little fiesta. Such a fun night! Delicious too…. 🙂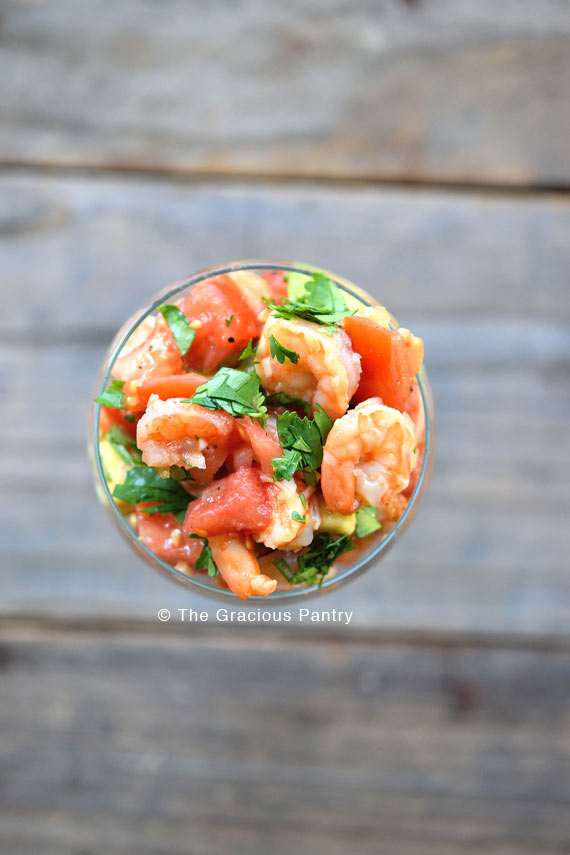 YOU MIGHT ALSO ENJOY:

Clean Eating Shrimp Campechana Recipe
Author:
Ingredients
1 lbs. large, frozen shrimp, thawed and/or cooked completely
5-6 small-medium tomatoes, chopped
4 garlic cloves, minced
1 Jalapeño pepper, chopped fine
1 bunch cilantro (about 1/2 cup chopped, but use to your liking)
1/2 medium onion, chopped fine
1/2 cup tomato sauce, no sugar added
Juice of 4 limes
2 avocados, seeded, peeled and chopped
Salt and pepper to taste
Instructions
Prep all ingredients by washing and chopping as directed.
In a large mixing bowl, combine all ingredients and stir well.
Serve topped with a little extra fresh cilantro.