Clean Eating Thai-Style Shrimp Recipe
This post may contain affiliate links. Read my
Privacy Policy.
As an Amazon Associate I earn from qualifying purchases.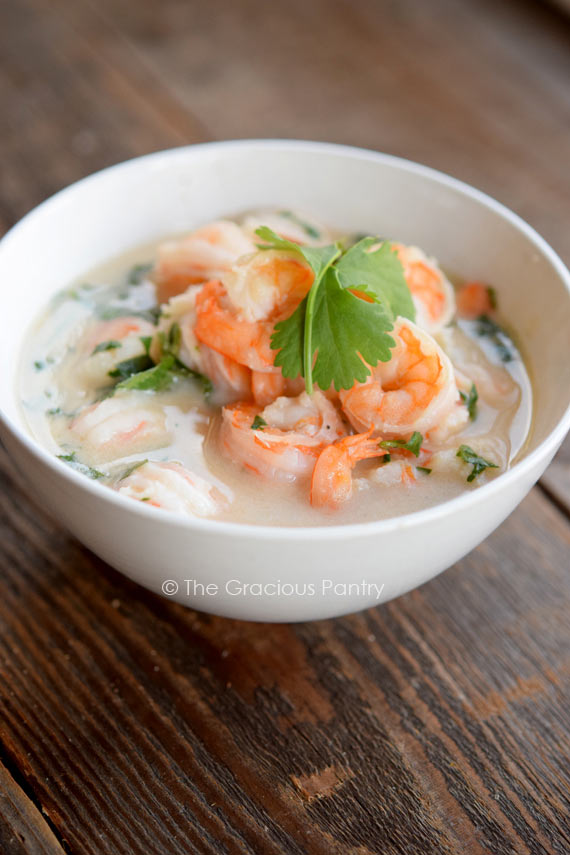 I will admit that Thai cooking is not my specialty. But there are certain flavor combinations that just scream "Thai" to me. Coconut and lemongrass are one of those combinations.
The truth is, this could be enjoyed many different ways. I deliberately made this extra "soupy" because I love the sauce. If you don't want that much, simply cut the coconut milk in half. But the extra sauce would go great over rice or veggies, or you can just eat it the way I did…. as more of a "soup" of sorts.
What I like about this recipe is that the flavors come together with just a few, simple ingredients. Nothing exotic or hard to find. And I just bought a bag of pre-cooked, frozen shrimp at Trader Joe's and thawed them out before cooking. Dinner was quick and easy. Let me know what you think!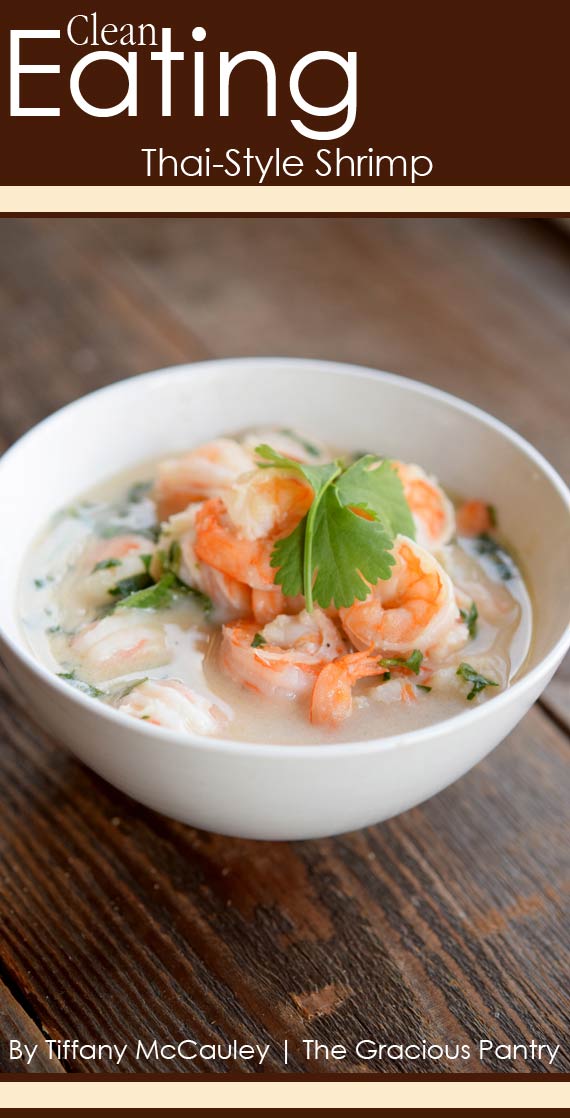 YOU MIGHT ALSO ENJOY:

Clean Eating Thai-Style Shrimp Recipe
Author:
Serves:
6 – 8 servings (based on 1/2 cup measure)
Ingredients
2 lb. precooked, frozen shrimp, thawed
1 (15 oz.) can coconut milk
3 sticks dried lemongrass
2 limes, juiced
1 tsp. ground black pepper
1 tbsp. garlic powder, plus more to taste if desired
1 bunch fresh cilantro, chopped
Instructions
In a large skillet, combine the coconut milk, lemongrass, and the juice of 1 1/2 of the limes. Reserve the remaining juice for later in the cooking process. You should also add the pepper and garlic powder here.
Bring the sauce to a gentle boil, then reduce the heat to simmer for about 4 minutes.
When the lemongrass is soft (you can just push down on it with a spoon to test it), add in the shrimp and cook until they are warmed through or cooked to your liking. I always cook mine for a while, but I'm paranoid about cooking seafood properly, so use your judgement in how long they should cook. If you bought them pre-cooked, you won't need to cook them for very long. They just need to be warmed.
At the very end of cooking, turn off the heat and stir in the remaining lime juice and fresh cilantro.
Cool slightly and serve.