I've heard of this coffee over and over and over again. People the world over seem to be falling in love with this stuff. I'm not talking about a particular brand of coffee (although it is a brand that started all of this), I'm talking about a particular way of making your morning cup of joe.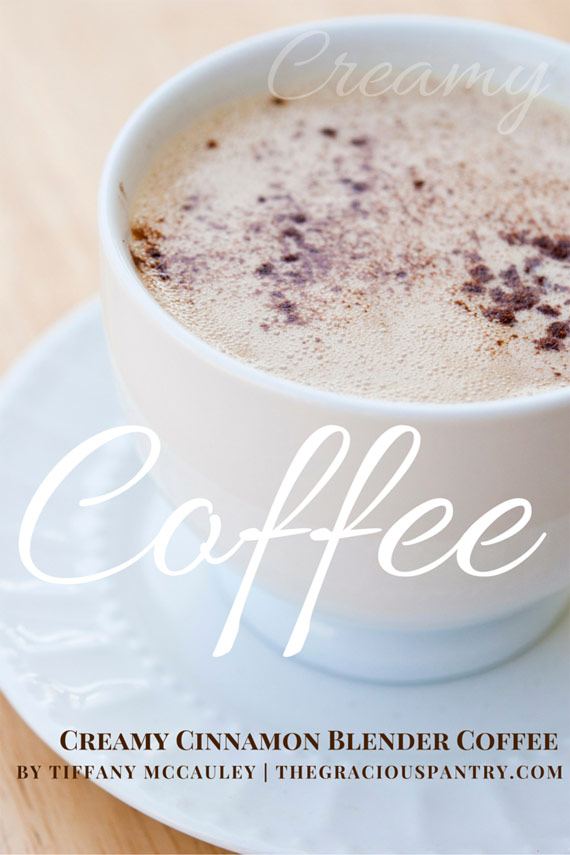 I had never heard of it before and was lamenting having to give up dairy in my morning cup of life juice, when somebody on Facebook mentioned this. And once they did, so many others chimed in saying the same thing that I eventually gave up counting the comments.
I will say that I do not care for coconut milk in coffee. I just cannot wrap my taste buds around that particular flavor combination. But enough people mentioned this (again and again), that I thought I would give it a go. Particularly after a few people begged me to come up with my own recipe for it. I guess if enough people ask, there's just no way I can say no. So despite my dislike of coconut and coffee together, I gave it a whirl.
Apparently, the theory behind this particular type of coffee is that, if you consume fat first thing in the morning, your body will start burning it. As I have no medical training whatsoever, I cannot attest to whether this is true or not. I'm just sharing what I've heard about it. But I will say that some fat in the morning does tend to keep me going longer. I don't get hungry as quickly or crave much of anything during the day if I get my biggest portion of fat at breakfast. But that's just my personal experience.
There are many renditions of this coffee and I will give you a few combinations that others have shared with me, in addition to the recipe I actually made.
So after all this fuss over blended, hot coffee I finally gave in and started experimenting.
Holy mother of coffee beans!!!! This was so crazy good! I'll never look at a cup of coffee in quite the same way again…
BLENDER COFFEE COMBINATIONS FROM MY READERS
Unsalted butter, coconut oil, protein powder blended in hot coffee
Vanilla extract, stevia, cinnamon, almond milk, coconut oil blended in hot coffee
Butter, coconut oil, vanilla extract, honey blended in hot coffee
Coconut oil, ghee, cocoa powder, cinnamon, coconut milk blended in hot coffee
YOU MIGHT ALSO ENJOY:

Clean Eating Blender Coffee
Ingredients:
12 oz. coffee
2 tsp. coconut oil
1/2 tsp. pure vanilla extract
1/4 -1/2 tsp. cinnamon (optional – add to coffee when brewing)
Sweetener of choice to taste (optional)
Directions:
Brew your coffee as you normally do.
Allow it to cool a bit (at least 10 minutes, more if needed!). HOT COFFEE WILL MAKE YOUR BLENDER EXPLODE! Seriously. Let it cool a little.
Transfer warm coffee to a blender and add the rest of the ingredients.
Blend for about 1 minute or until the oil is well integrated into the coffee.
Serve with a small sprinkle of cinnamon or unsweetened cocoa powder on top.
This does NOT work with cold coffee.
Number of servings (yield): 2