17 Clean Eating Fat Bomb Recipes
This post may contain affiliate links. Read my
Privacy Policy.
As an Amazon Associate I earn from qualifying purchases.
If you haven't done a Google search lately for clean eating fat bomb recipes, you're missing out!
Fat bombs have really gained popularity, and they don't show any sign of going away any time soon. They are a wonderful way to make sure you are getting your healthy fats for the day, and they are delicious to boot! They make a great snack tucked into your lunch box, and they will definitely keep you full and satisfied until dinner time.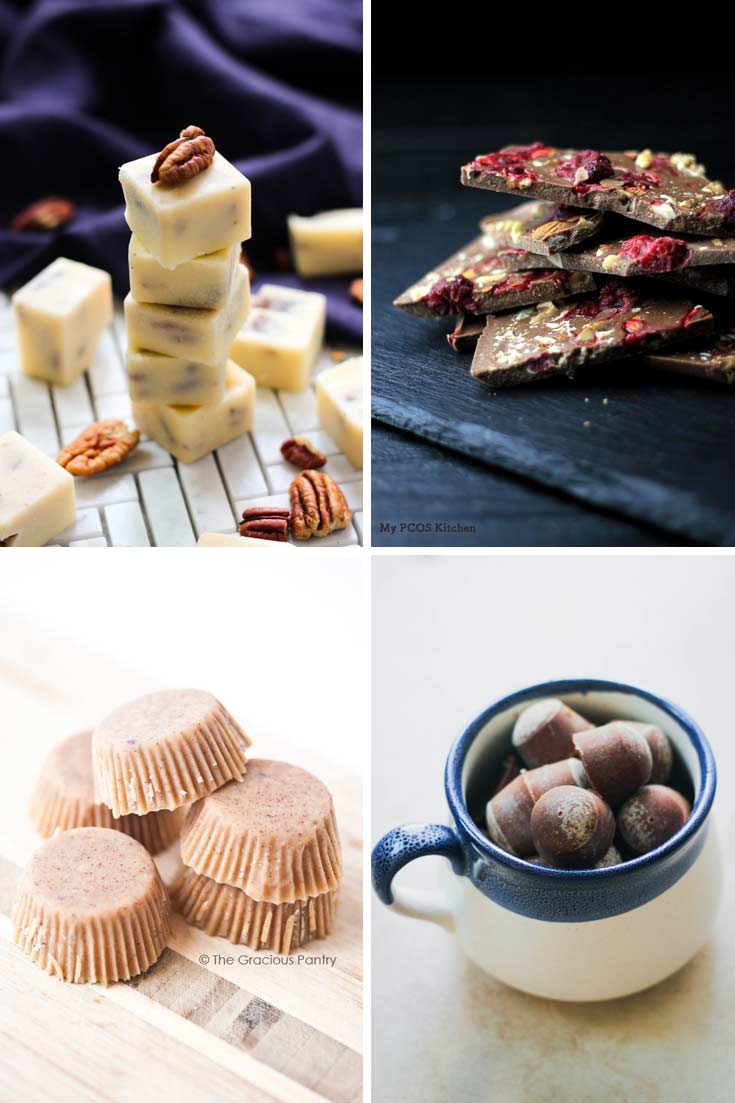 CLEAN EATING FAT BOMB BASICS:
If you've never made fat bombs before, there is actually kind of a learning curve, particularly if you like the idea of creating your own versions and flavors. And if you bring clean eating into it, it becomes even more of an interesting adventure. But truly, they are not complicated at all. Let's break down the components of a good fat bomb (don't worry, there are recipes you can follow below).
CLEAN EATING FAT BOMB BASE INGREDIENTS:
Sweet fat bombs (savory fat bombs are a whole other blog post!) are pretty limited in their bases if you want to keep them clean. You essentially have two choices. Coconut oil or a good quality butter. The main idea is that you want something that will solidify when cold. For the purposes of clean eating, those two bases are your best options. (And yes, Ghee works too. I just always seem to want to lump that in with the butter.)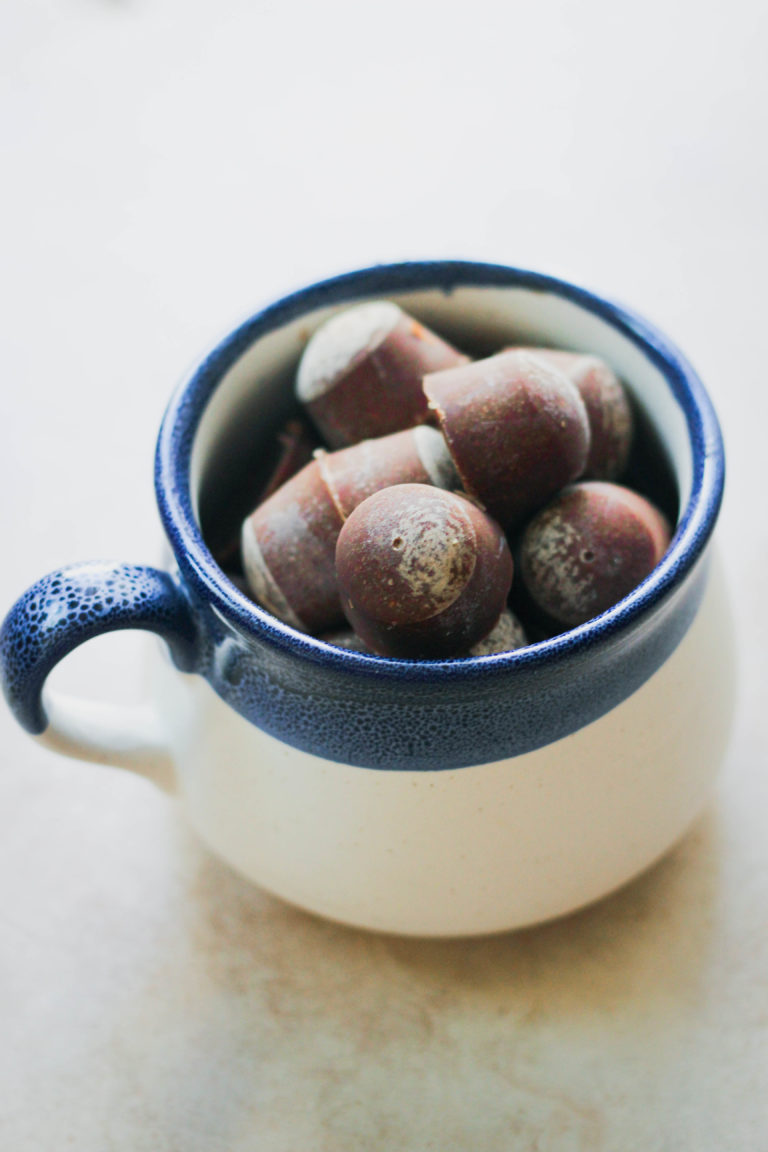 LIQUID SWEETENERS:
Again, you have two options here if you want to keep your fat bombs clean. Honey or maple syrup. I know there are other sweeteners on the market, but many are more processed than honey or maple syrup. So for the sake of simplicity, stick with those two. Pure liquid stevia is also an option, however, it doesn't add enough liquid to really affect a recipe like this. So it's usually lumped in with dry sweeteners based on quantity alone.
DRY SWEETENERS:
While there are some new, clean sweeteners coming on the market, the ones I know best (and can afford!) are Sucanat and coconut sugar. If you want a finer consistency in your clean eating fat bomb recipes, then simply run either of these sweeteners through a blender/grinder. And again, pure liquid stevia is always a great option, although I know some of the purists out there would scoff at that as well. It's totally a personal choice. I leave it up to you.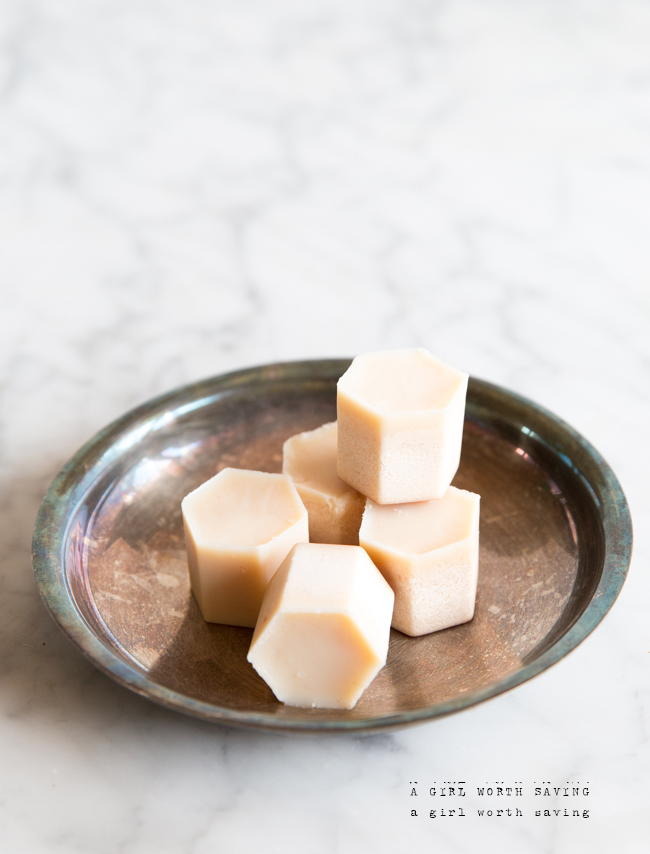 CLEAN EATING FAT BOMB FLAVORING INGREDIENTS:
Feel free to mix and match here as you like to make your own unique, clean eating fat-bomb recipes.
Lemon zest
Lime zest
Orange zest
Cocoa powder
Vanilla
Nuts (chopped is usually best over whole nuts)
Seeds
Cinnamon
Berries
Dark chocolate chips
Dried coconut (unsweetened)
Fine ground coffee or espresso
Nut butter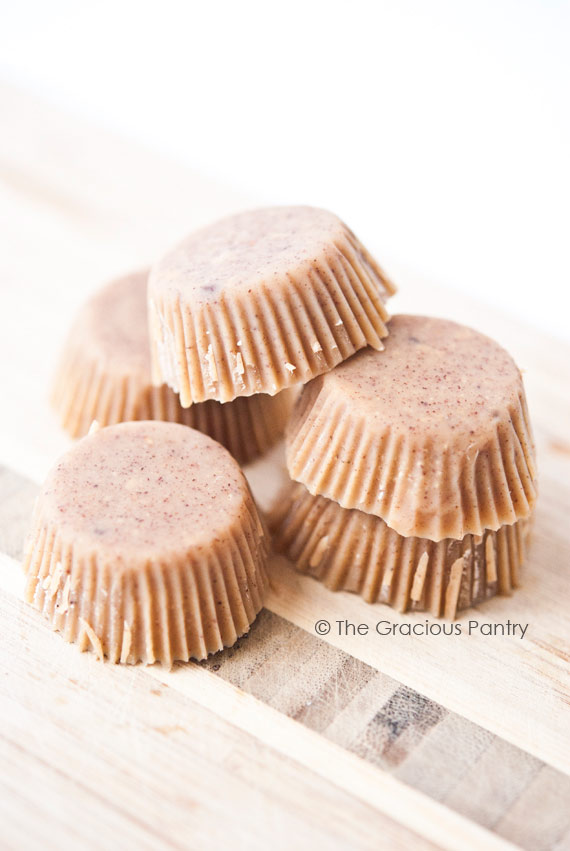 But if making your own unique versions at home doesn't sound like something you want to try, don't fret! As promised, I've got 17 clean eating fat bomb recipes here you can try for yourself. Enjoy!
17 CLEAN EATING FAT BOMB RECIPES: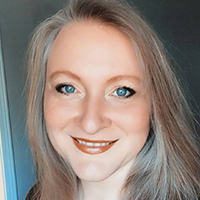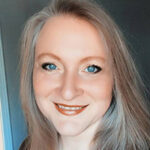 I'm Tiffany, a writer for MSN and the AP Newswire, a cookbook author, digital publisher, food lover, and mom. I create healthy, clean eating recipes for everyday living.