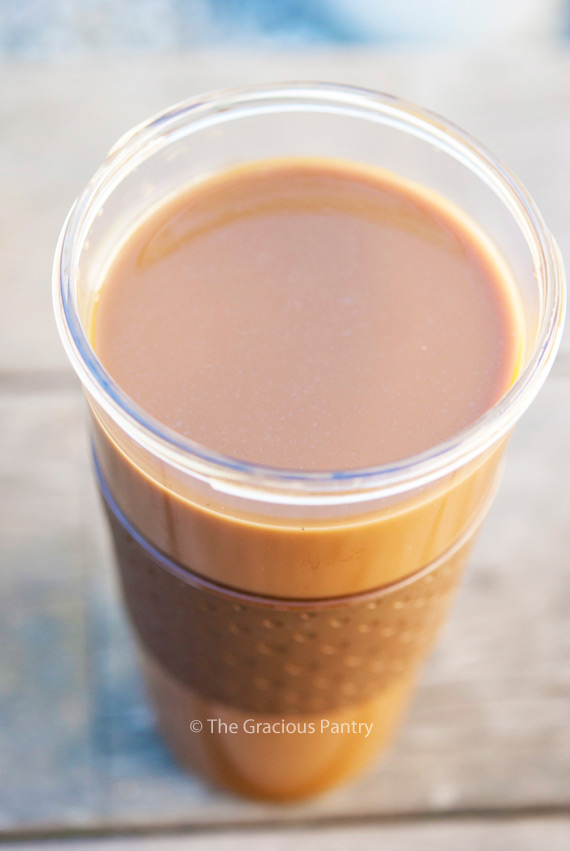 I have to admit, lattes are a weakness. Decaf or fully leaded, I just love the flavor. I even have this one cup, pictured above, that I drink them out of. In fact, it's just not a latte if I don't drink it from that cup. It's this whole little ritual I have. Maybe I should be concerned by this odd behavior, but I'd rather just enjoy my latte.
Since I gave up dairy (and boy has that been a bumpy ride! Ha!), I have relied more and more on the use of light coconut milk in cooking. So I figured, why not try it in my coffee too.
Holy moly!! I didn't know coffee could be that creamy without real cream!
I have to admit, however, that this recipe falls in to the "not-really-sure-you-can-call-this-a-recipe" category simply because it's so adjustable. Which is why I won't be giving you any measurements. Hence, the not-really-sure-it's-a-recipe thingy.
Oh, and stay tuned because I'm working on a "recipe" for a peppermint latte and an eggnog latte too!
YOU MIGHT ALSO ENJOY:

Clean Eating Coconut Latte
Ingredients:
Coffee
Light coconut milk
Vanilla extract
Honey (optional)
Directions:
Mix everything together to your liking! (That was tough, wasn't it?)