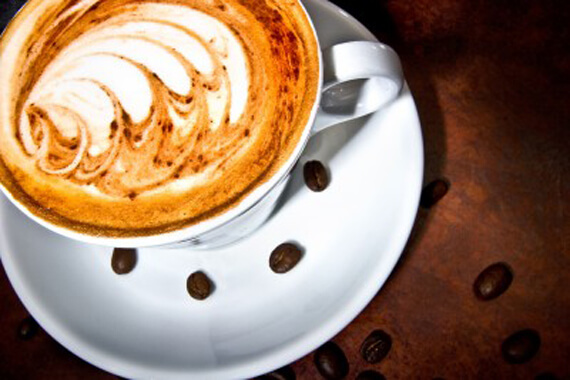 I'm writing this post about a month early. Why? Because boxes and complete mayhem surround me 24/7 at the moment. I'm in the middle of moving and to say I'm a little overwhelmed is nothing short of a complete understatement. It's hard to walk in this place much less get any actual cooking done.
It's times like this I turn to my fellow bloggers and fans for recipes. And every time I do, I'm amazed and the deliciousness that gets shared here.
A short while ago, a reader named Lara messaged me this recipe via Facebook. It just sounded too good to pass up! When "life happens", I'm always very appreciative of people like Lara who are willing to share their yumminess with me. I mean really, there's only so much one girl can do!
So while I'm busy moving boxes, I hope you'll be busy enjoying this latte.

Lara's Pumpkin Spice Chai Latte
(Makes about 8 cups)
Preparation time:
10 minute(s)
Cooking time:
60 minutes (approximately)
Ingredients:
8 cups water
1/2 teaspoon powdered ginger, cardamom & clove (ok to substitute with whole spices)
2 cinnamon sticks, broken in half
3 tea bags (I use vanilla cinnamon or red chai tea from Trader Joe's)
3 cups organic almond milk (or milk of your choice)
1 big fat Tbsp organic pumpkin puree
1 teaspoon pumpkin spice, no sugar added if purchased
1 teaspoon cardamom
1 teaspoon vanilla extract
Honey or stevia to taste
Directions:
In a large pot, combine the water and spices. Cover, bring to a boil and let simmer for 30 minutes. (Even with the pot covered, a good third of the water will evaporate.) Turn off the heat.
Pour liquid through a fine strainer and discard the cinnamon sticks. Rinse out the pot with hot water, pour the liquid back in.
Add the tea bags, cover and let steep for 15 minutes. Remove the tea bags.
Whisk in the milk and pumpkin puree. If serving right away, reheat the liquid but do not boil. Pour into hot mugs (see TIPS). Sweeten to taste with honey or stevia.
***If not serving right away, let cool, then transfer to a carafe and refrigerate. Re-warm to serve, sweetening to taste.