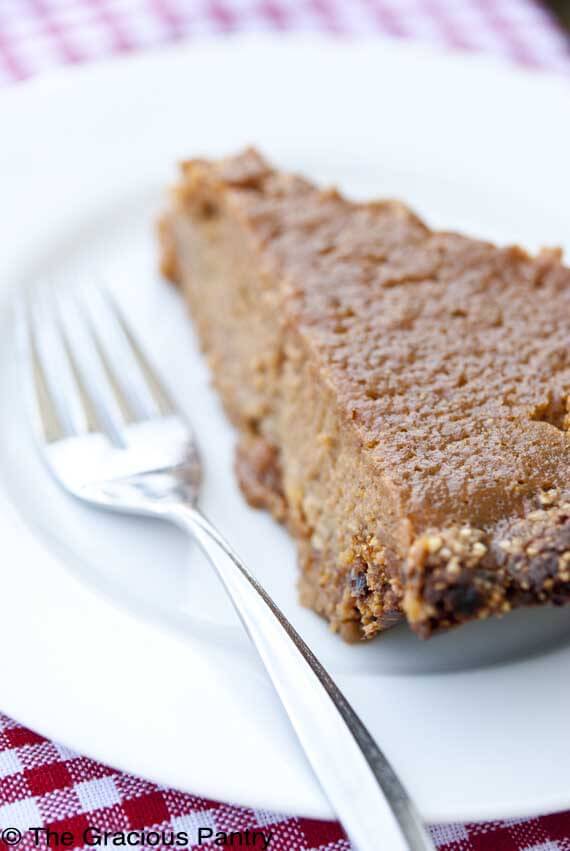 Sweet Potato Pie is a staple for most American Thanksgiving celebration. Second only to pumpkin pie, this delicious dessert is never ignored at the dessert table.
This recipe is a little different. I'm just beginning to convert my kitchen to my new style of clean eating. No, I'm not just getting started with clean eating, I'm ramping it up a notch. My doctor told me to cut all grains from my eating plan for a few months to see if it will help with some issues I'm having.
Now, I have to tell you, this is no small undertaking. In fact, I'm panicking just a little bit here. But the truth is, making this pie made me feel so much better about the whole thing. I can still enjoy a wonderful dessert for Thanksgiving while starting down this new road. And thankfully, I'm also a little excited to get started!
Oh, and don't worry. I have a regular "grains-included" option as well as a crustless option for this recipe. So most of you should be covered for this one!
And in the mean time, I hope you will enjoy not only this pie, but the upcoming holiday season. Let's make this the best year yet, shall we?
YOU MIGHT ALSO ENJOY:
Please Note: This is a very soft pie. It will not "gel" totally like a pumpkin pie does. But it's very, very good.

Clean Eating Sweet Potato Pie
(Makes 8 servings)
NOTE: You can either make a batch of my clean eating pie crust (use half the batch for 1 pie) OR you can grind up the following like I did. It's higher in fat, sugar and calories, but it's a good grain free option for a once-in-a-while treat. And it's darn tasty!
Filling Ingredients:
1 1/2 cups cooked, pureed sweet potatoes
1/2 cup maple syrup
1 teaspoonground cinnamon
1/2 teaspoon allspice
1/4 teaspoon nutmeg
4 whole eggs, whisked with a fork
Crust Ingredients:
3/4 pound raw cashews
10 dates, pitted
1/4 cup honey or maple syrup
Filling Directions:
Combine all the filling ingredients in a large mixing bowl and blend until smooth. If you don't have an immersion blender, you may want to do this in parts in a regular blender. You want this well mixed.
Prepare whichever crust you are using and pour in the filling.
Bake at 350 F. for about 1 hour and 15 minutes.
Cool your pie enough to get it into the fridge and chill overnight.
Crust Directions:
Blend in a food processor and press into your pie pan.