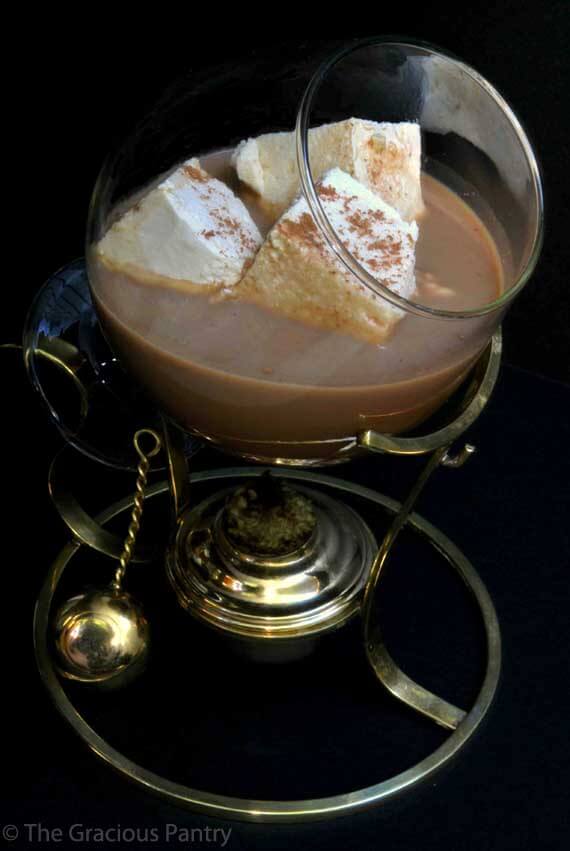 The winter months are upon us, it's chilly, the winds are blowing and the fireplaces are calling our names. This inevitably makes me want hot chocolate. Something I nearly cried over when I thought I had to give it up for the clean eating lifestyle.
But then, I got creative. I'll be darned if I'm going to give up to much of the foods I love. I don't mind avoiding a few things, but you have to enjoy the life you live, and often, that includes food.
I truly believe we were meant to find pure and unadulterated joy in the foods we eat. As human beings, this is our birth right. But the foods we've come to define as "good", are not always good for us. This is a lesson I've really been struggling with. So when I can alter a not-so-healthy recipe to one that is a bit more nutritionally sound, I jump all over it! While this is admittedly a once-in-a-while thing, it's nice to know I have a healthier treat when I want one.
YOU MIGHT ALSO ENJOY:

Clean Eating Hot Chocolate
(Makes approximately 4 cups)
Ingredients:

4 cups unsweetened milk (any type)
3/4 cup honey (or to taste)
2 teaspoons cinnamon
1/8 teaspoon cayenne (optional)
3 tablespoons unsweetened powdered cocoa
Directions:

Combine all ingredients in a pot and warm over medium to medium high heat. Stir constantly with a whisk.
Pour into cups and serve.