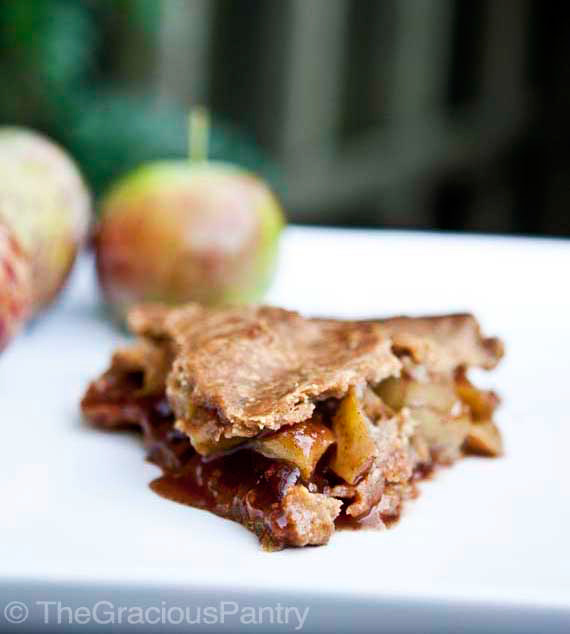 They say there is nothing as American as apple pie.
Whether you subscribe to that theory or not, you have to admit that apple pie really is engrained in our culture and traditions. I can't think of a single winter holiday where apple pie wasn't present.
That being said, it's still summer and I have to say that apple pie is just as delicious in the warmer months! Great for 4th of July, Memorial Day or Labor Day, this pie will take care of any craving you may have for this "normally-full-of-unhealthy-stuff" dessert.
In fact, I was thinking about taking some of this pie to the beach with me before summer runs out. Apple pie and the beach. Mmmmmm. Something about that sounds so wonderful! And I know for sure Mini Chef won't argue with that plan!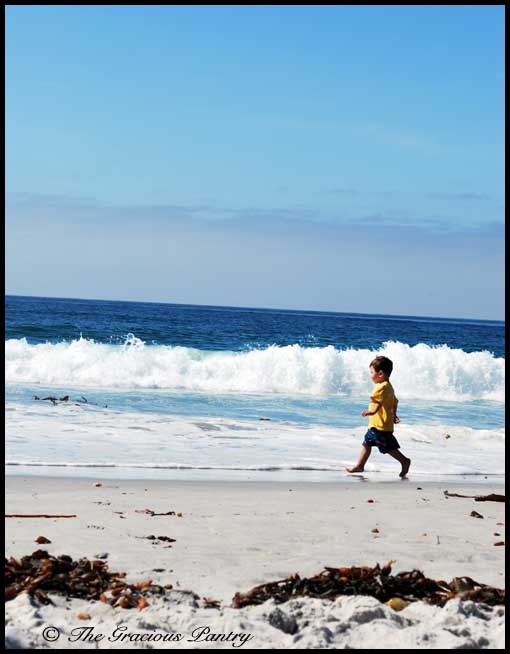 Now all I have to do is come up with a really good clean eating vanilla ice cream recipe and I'll be set! Oh the possibilities…..
YOU MIGHT ALSO ENJOY:

Clean Eating Apple Pie
(Makes one 8 or 9 inch pie)
Ingredients:
1 batch of clean eating pie crust (You'll need two crusts, top and bottom)
Apples, cut and seeded – Enough to fill the pie tin. (About 2-3 cups)
2 teaspoon ground cinnamon
1/4 cup honey
1 tablespoon organic cornstarch or tapioca starch
1 tablespoon lemon juice
Directions:
Preheat oven to 350 degrees F.
In a large mixing bowl, combine your apples, cinnamon, honey or agave, cornstarch and lemon juice. Stir well to coat the apples thoroughly.
Pour the apples into your pie crust (which should be IN the pie pan already… just sayin'…).
Top the pie with the second crust and pinch all around the edge to seal it.
Cut a vent in the top so steam can escape and transfer the entire pie to the oven.
Bake for approximately 1 hour. It's done when the juices start to bubble up through the vents you cut in the top.