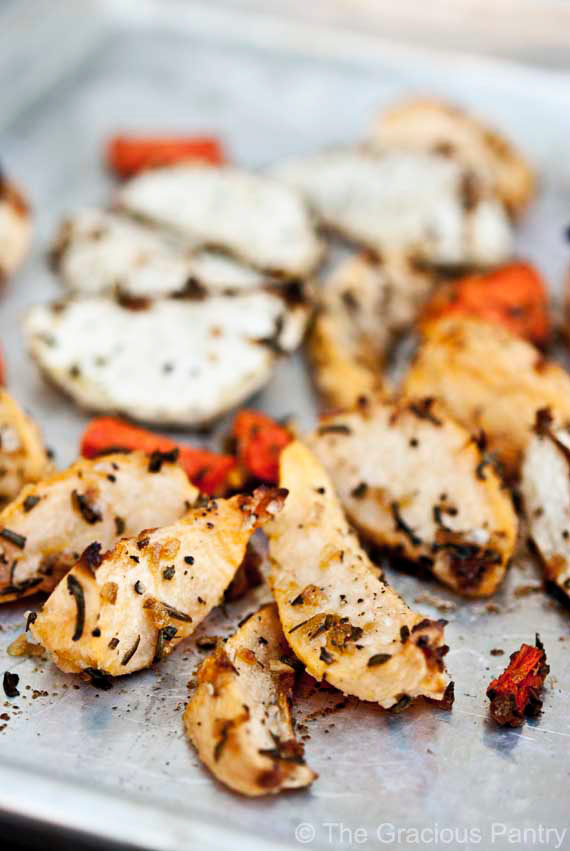 Root vegetables have never been a mainstay in my diet. Even as a child, I don't remember ever seeing them at the dinner table.
It's only now that I'm older and experimenting with all these "crazy and exciting" ingredients with odd names like "rutabaga" (I mean really, who named that one???) and "turnips" that I'm realizing how much I missed out on!
Roasting root vegetables brings out an amazing sweetness in them that you just can't get any other way. Add a few herbs and spices to that and you've got one very nutrient and flavor packed dish!
In fact, I'd go so far as to say that, had my mom or grandma served me these as a child, I would have eaten far more veggies than I did! Try these on yourself first, and then have the kids sample it. They might surprise you!
YOU MIGHT ALSO ENJOY:

Clean Eating Roasted Rosemary Root Vegetables
(Makes 1-2 servings)
Ingredients:
1 rutabaga, cut into bite-sized wedges
1 turnip, cut into bite-sized wedges
1 parsnip, cut into bite-sized pieces
1 carrot, cut into bite-sized pieces
Any other root veggies you'd like to add.
1-2 tablespoons olive oil
1-2 tablespoons fresh rosemary
1-2 teaspoons garlic powder
1-2 teaspoons dried onion or onion powder
Dash fresh ground black pepper
Salt to taste, after baking
Directions:
Place all ingredients in a large ziplock bag and shake well to coat the veggies.
Pour out onto a baking pan and bake at 375 F. for 50-60 minutes, or until the veggies are soft when poked with a fork or knife.