This post may contain affiliate links. Read my
Privacy Policy.
As an Amazon Associate I earn from qualifying purchases.
Heading back to school? Here are 36 snack and lunch ideas!
It's time to head back to school!!! Parents everywhere are scrambling to collect the necessary supplies, kids are excited to see their friends every day (but not as excited to get back to the homework routine), and packing lunches and figuring out what's for dinner is about to become a bit tedious again. But it doesn't have to be!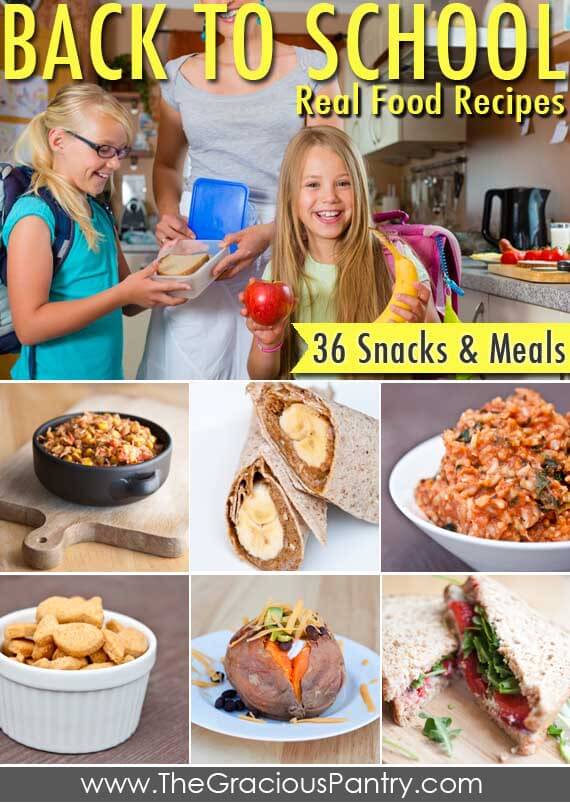 Here are 36 recipes, ideas, and articles to help you with heading back to school.
Packed Lunch Ideas
Need ideas for packing healthy, filling lunches? These lunch ideas will keep that lunchbox from getting boring.
Little Extras To Round Out Your Lunches
No school lunch is complete without some snacks and goodies. But making sure those snacks and treats are healthy is a whole other ballgame. Here are some ideas for healthy snacks you won't feel guilty giving your kids.
After-School Snacks That Won't Ruin Dinner
No parent wants their kid to come home from school and fill up on snacks so much that they won't eat dinner. But they do need something to power them through getting their homework done. So here are some healthy snack ideas that won't ruin dinner.
Recipes For Dorm Room Cooking
If you have a big kid heading off to college, those dorm rooms can present a real problem for eating healthier fare. But that doesn't mean it's impossible. You just have to get creative! Here are some recipes to help your college kid eat healthy while living in a dorm.
Weeknight Dinners For Teachers And Staff
Heading back to school means teachers and school staff will be super busy too. So here are some helpful recipes for eating healthy while teaching all those munchkins!
Budget Ideas
If you are trying to pack healthier lunches on a budget, here are some budget-friendly meals that will give your kids some great nutrition while still being easier on your wallet.
Grilled Cheese Sandwiches – Add some sliced tomato to sneak in veggies
Quesadillas – Keep it simple with cheese and maybe a veggie
Pasta – Keep it simple with veggies and clean, jarred sauce
Stir Fry – Anything goes! Just add soy sauce….
Special Back-To-School Treats
When the occasion calls for it, a treat can really brighten up those back-to-school frowns. Here are some healthy treats the kids (and adults!) will enjoy.
Make Ahead Breakfast Ideas
If mornings are hectic, having breakfast already made is a super big bonus. Here are some make-ahead breakfast ideas for busy mornings.
Lunch Ideas Video
Here's a video I found on youtube with some healthy bento box ideas!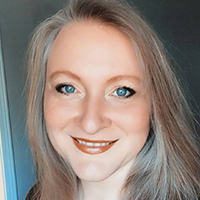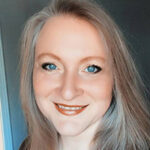 I'm Tiffany, a writer for MSN and the AP Newswire, a cookbook author, digital publisher, food lover, and mom. I create healthy, clean eating recipes for everyday living.