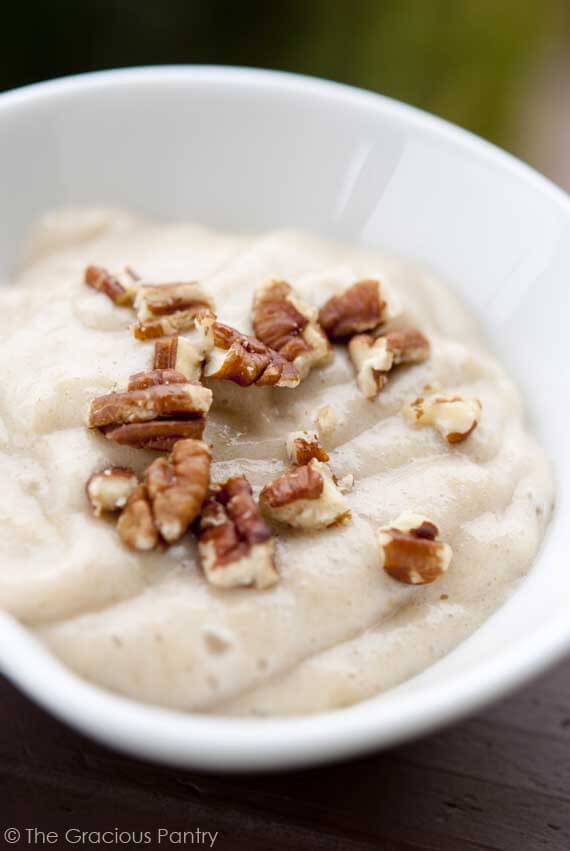 I think people often get so wrapped up in wanting something sweet and dessert-like, that they tend to forget just how wonderful AND dessert-like fruit can be. This quick and easy dessert recipe is perfect for an after school snack and it's just like having actual pudding!
I added the optional ingredients incase you want something truly sweet. But the truth is, just the bananas will do the trick nicely. I like to add the nuts to mine, but when I make this, I make it with just the bananas and nuts. No sweeteners required.
Now, I promise I'm not going to start posting dessert recipes right and left. I know many of you took my survey at the end of last year and I heard you loud and clear. "Stick to main meals!". But I still think we all need a little something sweet to enjoy now and again, and this recipe fits the bill nicely without busting your eating plan. Plus, you can always do it with just one banana. It cuts the data below in half and many of us eat a banana with nuts as a snack anyway. But somehow the blending makes it seem a little more sinful.
YOU MIGHT ALSO ENJOY:

Clean Eating Banana Pudding
Ingredients:
2 small to medium bananas, peeled
1 tsp. honey (optional)
1/2 tsp. vanilla extract (optional)
1 tbsp. nuts for topping (optional)
Directions:
Blend the bananas until they become like pudding. Use either an immersion blender in a medium mixing bowl, or do this in a food processor or blender.
Mix in any optional additions and serve with optional toppings Get creative!
Preparation time: 2 minute(s)