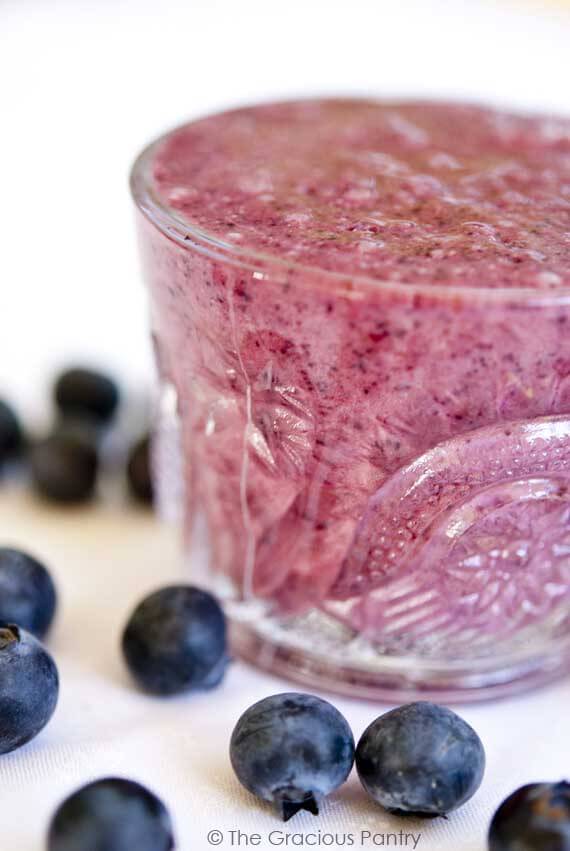 This delicious smoothie is a nutrient packed way to start your morning! But it can also double as a snack-on-the-go, or even a healthy dessert! Pour this into a popsicle mold and freeze overnight for some fantastic Blueberry Yosicles!
And yes, I have given up dairy. A while back actually, but I had this recipe in my archives of draft posts and thought I'd bring it out into the daylight before it rusts.
Mini Chef loves this smoothie. Blueberries are definitely a favorite around here, so it only makes sense to make a blueberry smoothie, don't you think?
YOU MIGHT ALSO ENJOY:

Clean Eating Blueberry Smoothie
Ingredients:
2 cups frozen, unsweetened blueberries
1 cup plain Greek yogurt
1/2 cup milk
Honey to taste
Directions:
Blend everything in a blender until smooth.
Preparation time: 5 minute(s)
Number of servings (yield): 3 1/2