5 Clean Eating Bento Box Ideas
This post may contain affiliate links. Read my
Privacy Policy.
As an Amazon Associate I earn from qualifying purchases.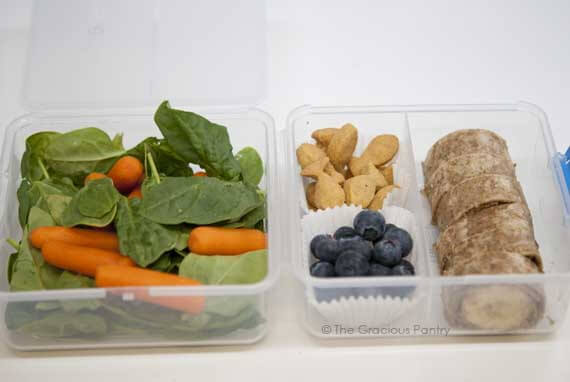 The Bento Box "fad" is turning out to be more of a mainstay than a fly-by-night idea for Americans. All the hoopla that surrounded them when they first became popular here now seems to have evened out and is actually holding it's own.
I never got into the idea much, maybe because at the time, Mini Chef was not in school yet. But now that he is, I'm starting to like the idea more and more. Why?
Because, not only are these a fabulous way for adults to pack 5-6 small meals per day, but also because kids like variety. They also like to eat small things. I remember as a young girl, I would pick the tiniest things I could find on my plate and eat those first. They were just more fun to eat! It's the same with my little guy, and I have a feeling, it's the same with most young children.
A Bento style lunch box allows me to pack a good variety of different foods for my little guy, which gives him choices. I give him mostly foods he knows and enjoys, but I also try to save one little section for something new. Even if he doesn't eat it, it's a small amount that I can eat later so it doesn't go bad, and if he does try it, score one for MC trying something new!
You don't need an actual, bonified Bento box either. These days, many major stores like Target or The Container Store carry versions of them. All you have to look for is a box with several compartments. Some of them stack, some of them are built in, and some of them fit together like a puzzle inside a single lunch box. It doesn't really matter so long as you get a fair number of compartments.
Some folks swear by the metal ones, and some by the plastic ones. Just be sure that if you do buy the plastic variety, that you are buying one that is BPA free.
So here are some possible combinations I came up with. They are not the fancy, creative foods you typically see displayed in traditional Bento Boxes. Frankly, I just don't have the time to invest in making my child's banana wrap look like a fish riding a bicycle. If you do, more power to you!
Don't think of this as a solid list, but more of a jumping off point for your own inspirations. I hope it helps! And remember, this doesn't have to be difficult. Kids, for the most part, enjoy simple foods. So don't make it more complicated than it has to be. And remember, these ideas work great for older kids and grownups too!
NOTE: Before anybody gets upset about the baby carrots, please know that they are perfectly fine. If you've read about the baby carrot / chlorine issue, just know that you get that much chlorine when you boil your pasta in tap water. Here's an article for you to read more about it.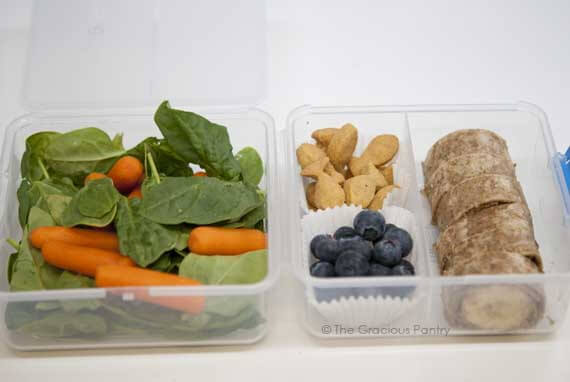 Compartment 1 – Spinach and carrots (I pack dressing on the side or in a small container that fits right in with the salad.
Compartment 2 – Blueberries / Clean Eating Goldfish crackers (Link will be active on 8/8)
Compartment 3 – Banana wrap (Sun butter works for this as well)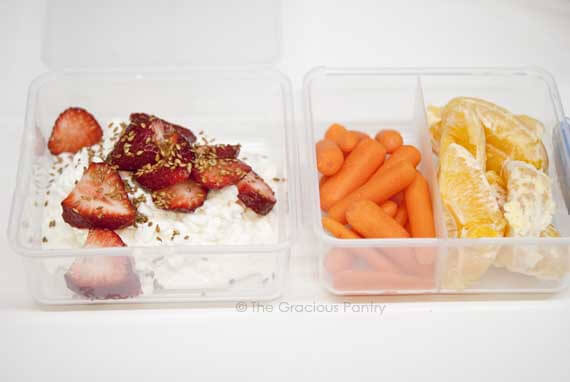 Compartment 1 – Cottage cheese with a tiny bit of honey, flaxseed (which I usually grind first) and fresh strawberries.
Compartment 2 – Carrots
Compartment 3 – Oranges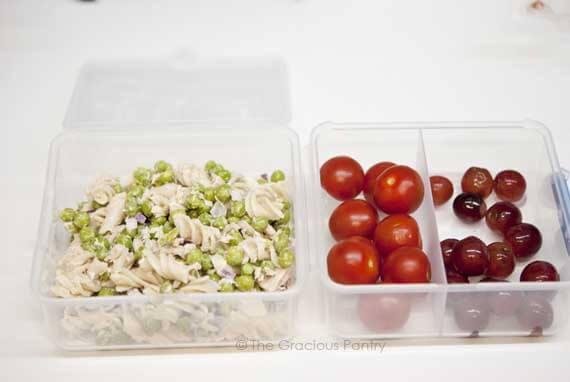 Compartment 1 – Pasta salad or leftovers from dinner the night before.
Compartment 2 – Cherry tomatoes
Compartment 3 – Grapes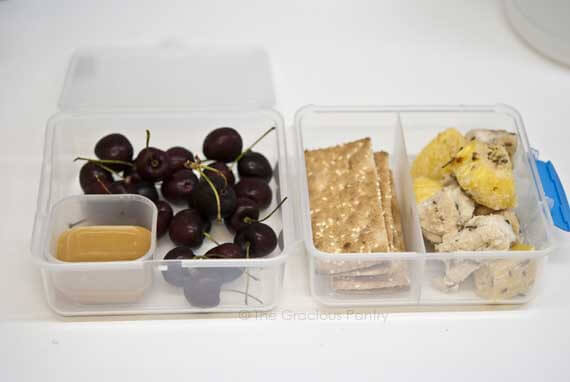 Compartment 1 – Cherries and nut butter (seed butter works too)
Compartment 2 – Clean, whole grain crackers.
Compartment 3 – Leftover chicken kebobs with pineapple from the previous night's dinner.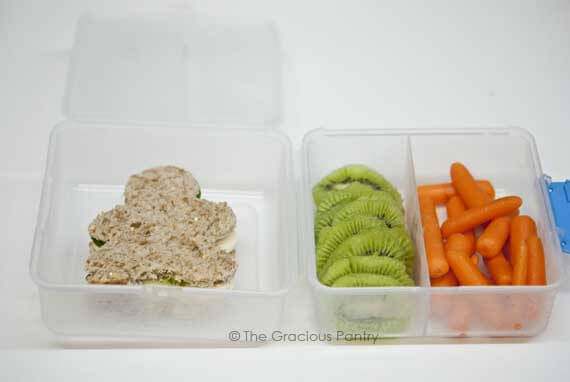 Compartment 1 – Cheese sandwich cut out with a cookie cutter for fun. I don't usually remove the crust from his sandwich, but this is a fun treat on occasion.
Compartment 2 – Sliced kiwi
Compartment 3 – Carrots (yes, we do a lot of carrots in our lunches. They're just so easy!)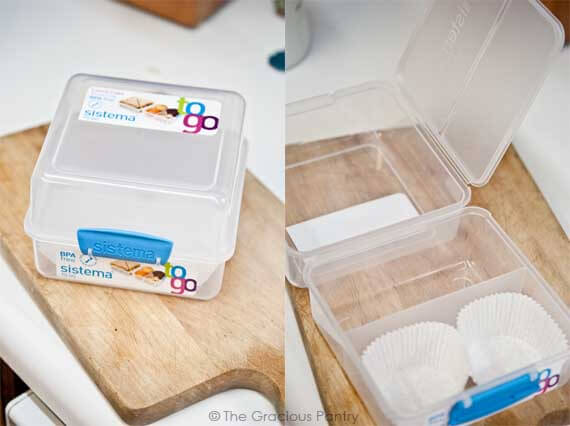 This is the box I bought at Cost Plus. It's BPA free. But if you can't find it there, here it is on Amazon.com
.

Have any ideas? Share them in a comment below! The more people who share here, the more ideas there will be for everyone.
CLICK HERE FOR MORE IDEAS ON WHAT TO PACK IN YOUR BENTO BOX!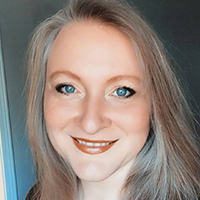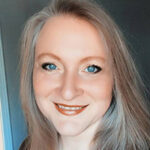 Who me?
I'm Tiffany, a cookbook author, food lover, mom, and writer for MSN and the AP Newswire.
   
Looking to stock your freezer for busy weeknights?
I wrote the book! Grab a copy of my book, Clean Eating Freezer Meals on Amazon here, or at select bookstores nationwide!   
Did you make one of my recipes?
Tag @graciouspantry on Instagram or post your pic on Facebook! I love to see my recipes in action!