This post may contain affiliate links. Read my
Privacy Policy.
As an Amazon Associate I earn from qualifying purchases.
These school lunch ideas are bound to help make packing lunch every day a lot easier.
Are you constantly struggling with school lunch ideas? Not sure what to pack in your child's lunch box? You're not alone!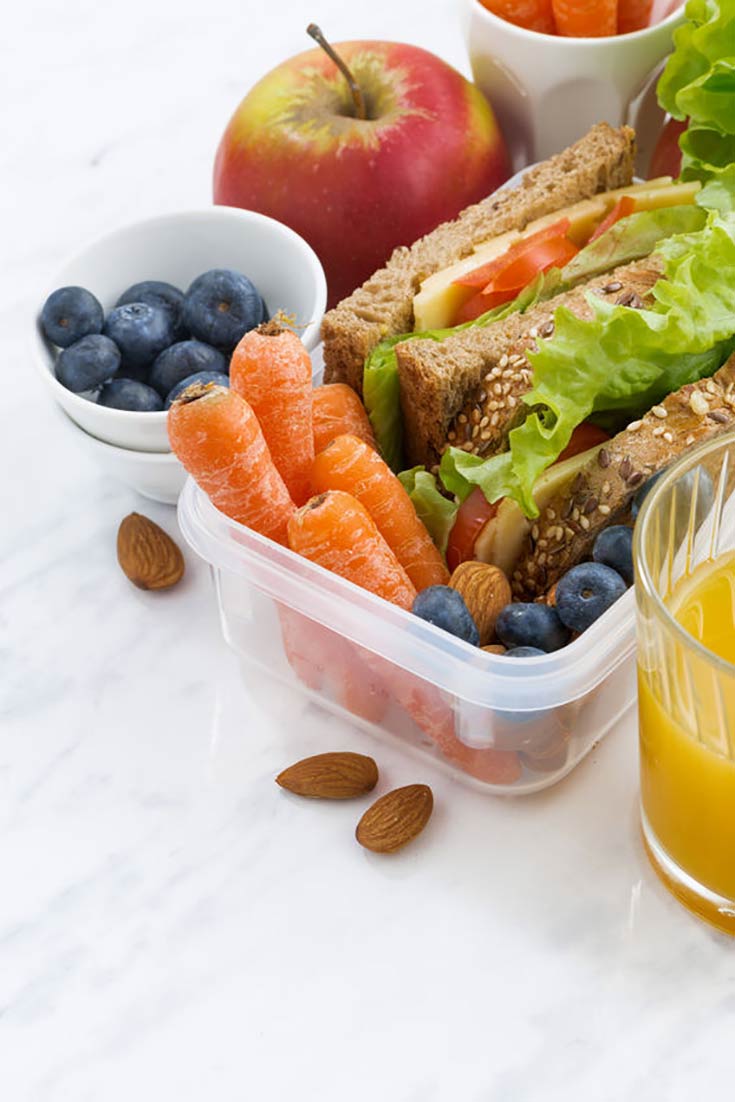 Not so long ago, I had teachers and moms ask me if I could help with some ideas for school lunches, snacks, and those hectic school day mornings when you just have to get out of the house.
Some of these ideas are from my Facebook fans and others are ideas I use now for Mini Chef.
School Lunch Ideas
Keep It Small
Kids, even the older ones, like to eat small things. Younger kids can get overwhelmed when they see a normal, adult-sized sandwich in their lunchbox (not to mention it could be just too much food for their smaller tummies). Making things smaller makes them more fun to eat too. Even if you make a big sandwich, try cutting it up into little squares or using a cookie cutter to turn it into a fun, kid-friendly shape. Cut large fruits into small pieces. Break protein bars in half or quarters. But however you cut it, break it, or tear it, think small. In fact, you could pack a whole lunch with "snacks" (tiny pieces) of just about anything clean and healthy. Check out these Bento Box ideas as well!
Also, if your kids pack their own lunches, don't breathe down their necks trying to get them to pack healthy foods. All you have to do is make healthy foods the only foods that are available to them. That way, they still feel the control of choosing what they take for lunch, and you feel good because you know they are choosing from healthy options. It's a win-win. And if they really dig their heels in, allow for 1 or 2 non-clean snacks per week. Buy a fixed amount for the week or month, and let them know they need to pace themselves because there won't be any more until the week or month is up. You can even help them look at a calendar to see what a good consumption pace would be for junkier food. This will give them some control over when they eat these things, but give you control over just how much they actually eat.
Cute Lunch Ideas
Kids often respond far better to fun food than the regular stuff. Cutting sandwiches into shapes with cookie cutters is a fun way to liven up that same ol' sandwich. But what about veggies??
Somebody shared these products with me on Facebook and I just had to add it to this post. Aren't these darling??!! Such a fun idea!
Picky Eaters
Regardless of the reason for their pickiness, picky eaters can make packing lunches very frustrating. I can't pretend to know how that is because Mini Chef is a very good eater. He eats pretty much anything I put in front of him, thanks in large part to our "1 Thank You Bite" rule. (He has to take one bite of anything I cook for him. This opens him up to new flavors and foods, but gives him the control of saying no if he really doesn't like something.)
But I don't pretend that my method will work for everyone. So instead, I've turned to other sites for help on this subject. And while some of these are obviously not clean, many can easily be converted. Here are some I've found:
School Day Meal Ideas
Quick Breakfast Ideas:
Burrito wraps with last night's leftovers
Cottage cheese and fruit with nuts and seeds
Toast with clean nut butter
Rice crackers with cheese or clean nut butter
Quesadillas
Scrambled eggs (add some beans or veggies for fiber!)
Clean Eating Granola (Make on the weekend, enjoy during the week!)
School Snack Ideas:
These also work great as fillers for Bento Box lunches.
Clean Eating Yogurt – plain yogurt or greek yogurt with fresh fruit and maybe a little honey
Raw veggies with clean eating ranch dip or clean eating hummus
Grapes
Apples
Oranges
Peaches
Nectarines
Strawberries
Kiwi
Plums
Edamame beans
Nuts
Clean eating crackers – Yes, they do exist. But it takes some searching.
Clean eating granola bars
Dried fruit
Hard-boiled eggs
Cheese chunks
Pita pocket sandwiches stuffed with things your kids like and you're comfy with
Cheese sticks
Cucumbers
Raisins
Mandarin oranges
Cucumber slices
School Lunch Ideas:
Peanut butter and jelly sandwiches (clean jelly please – and make sure your school doesn't have an anti-peanut rule)
Fruit salad
Potato salad
Macaroni salad
Rice salad
Wholegrain tortilla wraps
Nori wraps (sushi with kid-friendly fillings – just roll like a burrito)
Whole wheat or sprouted wheat bagels (cream cheese is usually okay for kids unless they are overweight. It's clean, and under normal circumstances, they will burn off the calories just being kids. Especially if they have a bunch of other healthy options in their lunch box)
Tired-Mom (or Dad!) Dinner Ideas:
Quesadillas
Pizza – if you have clean pizza dough already in the freezer. Just top and bake.
Pre-made casseroles out of the freezer (make them on the weekend)
Sandwiches (real meats please)
Cheese and tomato sandwiches (toast the bread then melt the cheese in the microwave, then add tomatoes.)
Burritos
Quiché – Yes, it's quick to make!
Is This You?
Many parents complain about their kids eating processed and "not-so-clean" foods. But here's the thing. Most food items have healthy alternatives. Take yogurt for example. You can buy the cruddy stuff with all sorts of chemicals, artificial sweeteners, and fake flavors, or you can buy a clean yogurt that tastes just as good. It may take a little leg work or creativity on your part to make or find these things, but once you do, you're set. Or simply buy plain yogurt and mix in some fruit and honey. Generally speaking, they won't notice much of a difference. So take the time to find the healthy versions of the processed foods they eat now. You'll feel so much better about packing their lunches!
Article from the Gracious Pantry® archives, originally posted 8/15/19.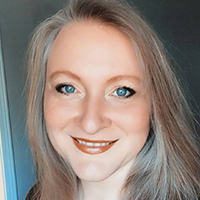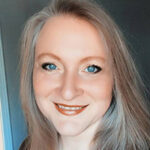 I'm Tiffany, a writer for MSN and the AP Newswire, a cookbook author, digital publisher, food lover, and mom. I create healthy, clean eating recipes for everyday living.