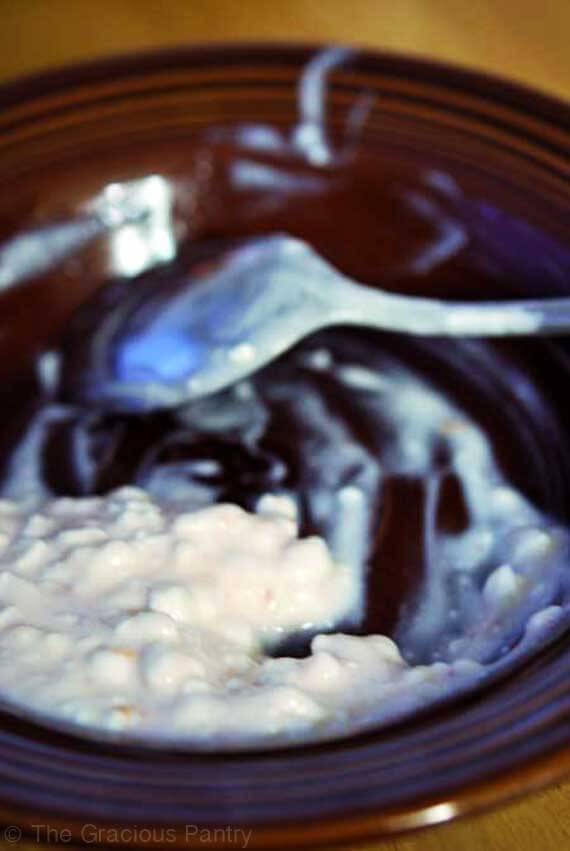 I know.
The above photo might not look like the most appetizing meal suggestion. But it's one of my favorite go-to meals when I'm in a hurry. Mini Chef asks for it every morning for breakfast.
It's quite simple really. Just mix one serving of cottage cheese with one serving of yogurt (fruit sweetened), and you've got yourself a filling and protein packed meal or snack.
I had to look far and wide for yogurt that was sweetened only with fruit. But persistence paid off. I found some at my local Whole Foods Market.
I like the versatility of this meal as well. All you have to do is change the flavor of the yogurt to have an entirely different meal. Add a salad to the mix and you're having a pretty great lunch break!