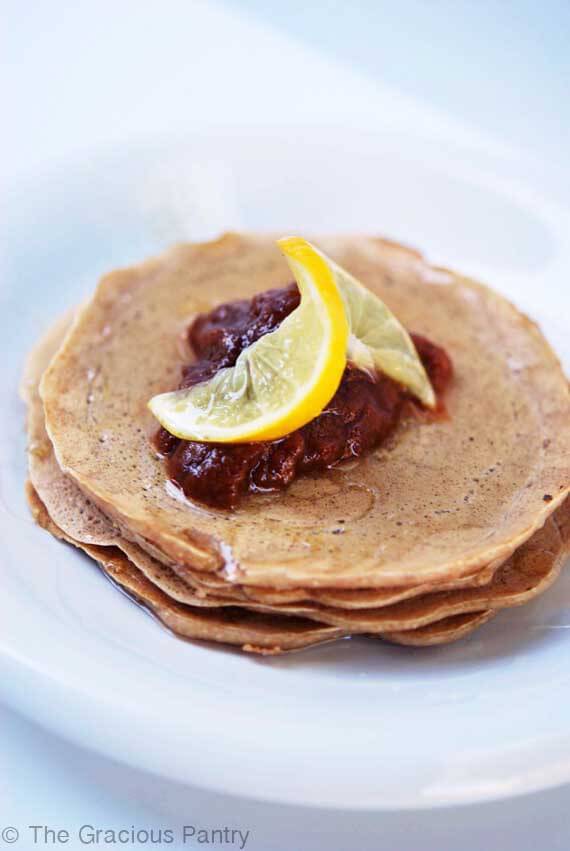 I love pancakes. There is something so… "Saturday morning" about them, don't you think?
They wrap me up in their warm aroma, engulf me with my little boy's giggles, and send me off into my day with an extra spring in my step.
Childish, childhood associations? Maybe. But I'll take that experience with my little man on a Saturday morning any day.
When I started eating clean, I mourned the loss of my Saturday morning pancakes as if my favorite cat had just died.
That is, until I realized I could tweak the recipe just slightly, and end up with a wonderful clean eating meal.  Here's the recipe.
YOU MIGHT ALSO ENJOY:
Clean Eating Whole Wheat Pancakes
Ingredients:

2 cups whole wheat flour
2 cups unsweetened soy milk
1 whole egg
3 egg whites
1/2 cup low-fat or non fat milk
1 teaspoon vanilla (omit if you will be making extra for pancake soup)
1 tablespoon olive oil
Directions:

Mix all ingredients in a large mixing bowl.
Ladle the batter on to a non stick pan without any oil. Keep the heat at medium to medium high. Using high heat will burn the pancakes before they are cooked through.
Cook until they are cooked through and serve, topped with your favorite toppings. Cottage cheese is a great addition for protein.
Note: Nutrition data is unavailable for this recipe.