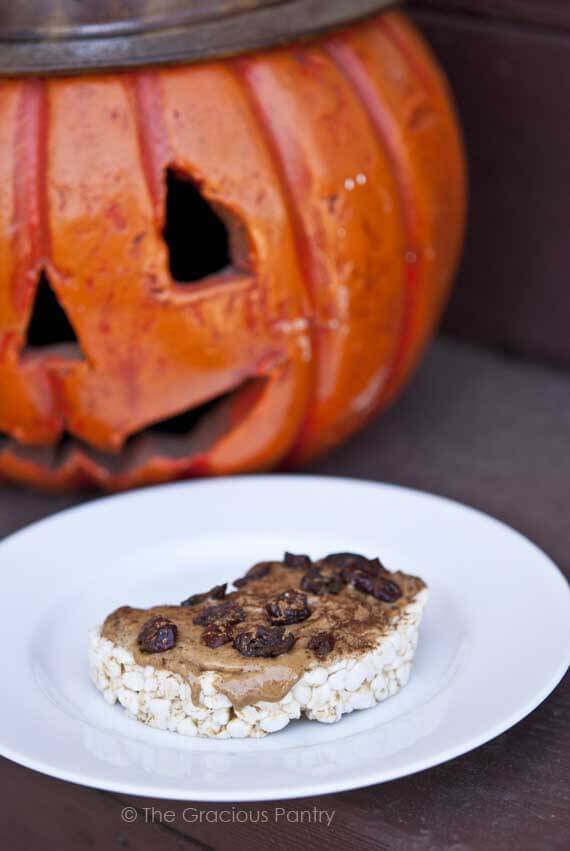 It's that time of year where treats are everywhere! You can't go anywhere without running into a bowl of candy or a tray of baked goodies. But the good news is, you don't have to get caught with your hand in the proverbial cookie jar.
Yes, even us clean eaters need treats and snacks. The difference is, we want those treats to have some actual nutritional value. <Gasp! Imagine that!!>
As you can see from the photo above, Mini Chef got a hold of this before I could get my camera out of my bag. So please forgive the half-eaten cracker. But on the bright side, this is kid-approved and there's no sugar, honey or maple syrup involved (except for the cranberries)!
My little disclaimer is that if your kids are used to very sweet snacks, a little honey may help here. But aside from that, this is delish just as it is. I paired this with a cup of warm hibiscus tea. It was the perfect afternoon snack and it was actually quite filling! Perfect for a Autumn-inspired snack.

Clean Eating Pumpkin Spice Rice Cakes
(Makes 1 serving)
Ingredients:
1 brown rice cake
1 tbsp. unsweetened almond butter
1/8 tsp. pumpkin spice
2 tsp. juice sweetened, dried cranberries
Directions:
Spread the almond butter over the rice cake, sprinkle with the pumpkin spice and top with cranberries. Simple!