Healthy Super Bowl Recipes
Healthy super bowl recipes? You betcha! And they're good, too.
Shhhh!!! Nobody has to know!
I know nothing about football. In fact, I probably wouldn't know the difference between a football and a football helmet if you asked me. And because of this, I used to know very little about what people like to eat during these games or super bowl food in general. But I come by this honestly. My mom was a single mom who worked full-time. So I spent my days at my grandmother's house.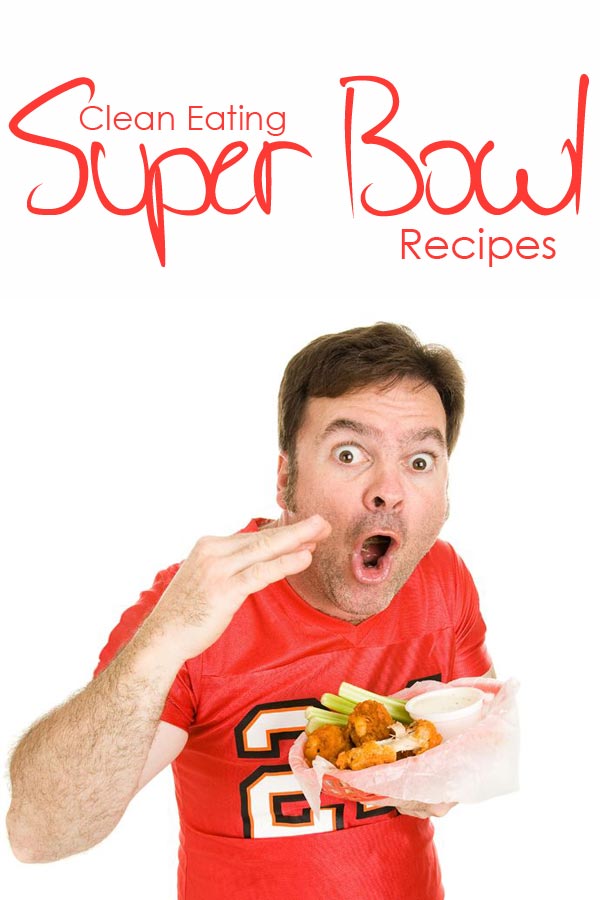 My grandmother was an immigrant from Germany. To her, football was Soccer, and frankly, she just didn't care one way or the other what sport was what. In fact, I distinctly remember a conversation between her and my cousin. He asked her if she understood the game of football, to which she replied in her thick German accent,
"Yes, I understand football.

They get up, they fall down.

They get up, they fall down."
That was the degree of sports knowledge I grew up with. I can promise you, my childhood did not include super bowl food. And things didn't get any better in later life.
As I got older and started dating, some of my dates would occasionally ask me to see a game with them. I said yes, with the express understanding that they would explain things to me as the afternoon and game progressed.
Inevitably, and without fail, I only got as far as, "That's the yard line…. AAAAAHHHH!!!!! WHAT ARE YOU DOING!!!! PASS THE BALL YOU @#%@#$!@!@!!!!"
As you can see, I never got any further than, "that's the yard line".
Great.
Thanks.
That clears it all up.
When I got married, things didn't change. I actually found a man who preferred not to watch football. I didn't think those guys existed, but they do. And I married him. So I never had the need to prepare any of these super bowl foods ya'll love so much.
These days, I don't even have cable. So I think you can see why I have given up any hope of ever understanding the game of football. But the good news is, I eventually did figure out what kinds of super bowl food you football enthusiasts like to eat!
So here's my list of super bowl food that won't leave your man feeling like he has his own "football" to pass. ~ehem~.
See all my game day recipes here.
Healthy Super Bowl Recipes
APPETIZERS:

Guacamole'
A classic. You just can't go wrong with guacamole'.
Spinach Dip
A good way to get the guys to eat some greens!
Pizza Hummus
Serve with a veggie platter or homemade, whole grain pitta chips.
Homemade Doritos
You can happily nosh on these all through the game!
Popcorn Seasoning
Because every game needs popcorn!!!

MAIN MEALS:

Slow Cooker Southwestern 2 Bean Chicken
Pop this in the slow cooker ahead of time and let your guests help themselves!
2 Ingredient Taco Chicken
Make tacos for the gang without a ton of effort. Let your slow cooker do all the work for you!
Taco Burgers
Give your burgers a little kick with these taco-inspired spices. Delish!
Taquitos
Enjoy this delicious finger food without packing on the pounds!
Chili Nachos
If you are having a lot of people over and they all like different things, here's an idea a Facebook fan shared with me. Simply set up a "nachos assembly line". Have all the fixings on the table set up buffet style. Instead of plates, set out pie tins. Have the oven turned on, and let everyone make their own! (Offer cheese and greek yogurt instead of sour cream.)
Turkey Chili
This can be made spicy by adding any hot sauce you like.
Corn Bread
Can't have chili without corn bread!
Healthy Pizza
This is the dough recipe. Top with whatever clean toppings you enjoy.
Spicy Buffalo Wings
No Super Bowl Party is complete without wings!
Danish Meatballs
Set these out with some toothpicks. The guys will LOVE em'!

DESSERT

Freedom Brownies
Nobody will ever know these are paleo friendly and grain free!
Chocolate Chip Cookies
You just can't go wrong with chocolate chip cookies, no matter who attends your party!
Peanut Butter Cookies
The perfect end to the game, everyone will want more!