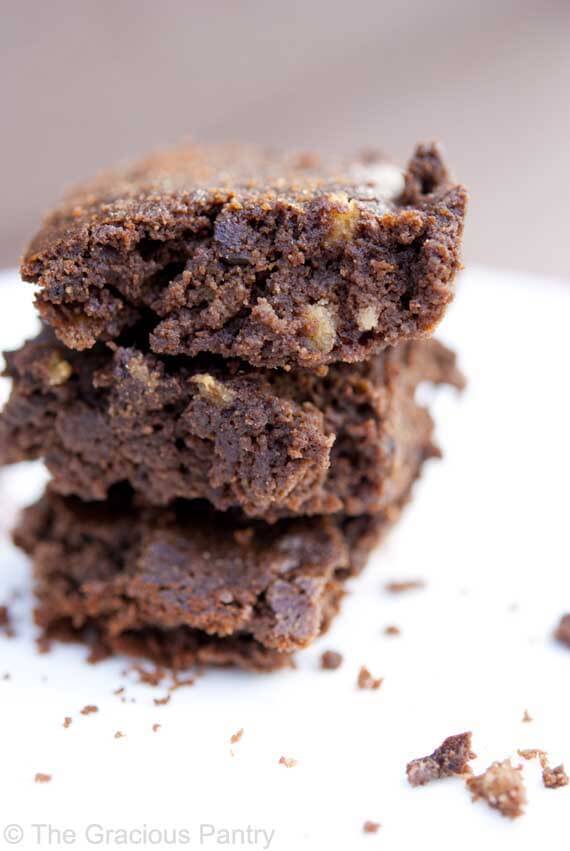 A fan on facebook forwarded a recipe to me thinking I might enjoy a new type of brownie. A brownie made with coconut flour!
Not being one to turn down a good brownie, I took a peek at the recipe. It looked lovely, and with organic butter, it would have been clean. But since I'm not eating any dairy at the moment, I had to make a change in the source of fat for these. And because I did that, I had to have more egg to help it bind. I also like a heavier vanilla flavor so….. well…. you get the idea. I changed the recipe.
But my, oh my….what a great treat! Something I absolutely needed for my sanity today…
P.S. – These are gluten-free, dairy-free AND grain-free! Oh, and did I mention they are DA-ANG good!!????
But it's also only fair to say that even though these are called "Freedom Brownies", that doesn't mean they are free of calories or fat. These are definitely a once-in-a-while treat.
YOU MIGHT ALSO ENJOY:

Clean Eating Freedom Brownies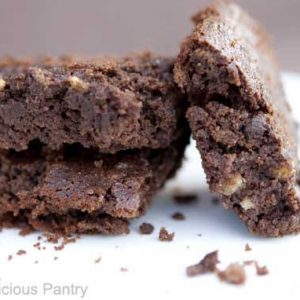 Author:
Tiffany McCauley | The Gracious Pantry.com
Ingredients
⅓ cup coconut flour
⅓ cup unsweetened cocoa powder
⅓ cup coconut oil
5 whole eggs
½ cup maple syrup
2 teaspoons pure vanilla extract, no sugar added
Instructions
In a medium mixing bowl, whisk together the coconut flour and cocoa powder.
Whisk in the coconut oil, eggs, maple syrup and vanilla extract. Blend well.
Pour batter into a greased baking dish (mine was about 7x11), and bake at 350 F. for about 30 minutes.
Allow to cool. This is important because they tend to fall apart easily when warm, making it difficult to get them out of the pan.