These 20 clean eating Friday night dinner ideas will up your dinner game on the laziest night of the week!
I mean, lets be honest. I may love that I cook for a living, but even I hate making dinner on Friday night. It's the end of a long week and the last thing you want to do is stand in the kitchen for hours.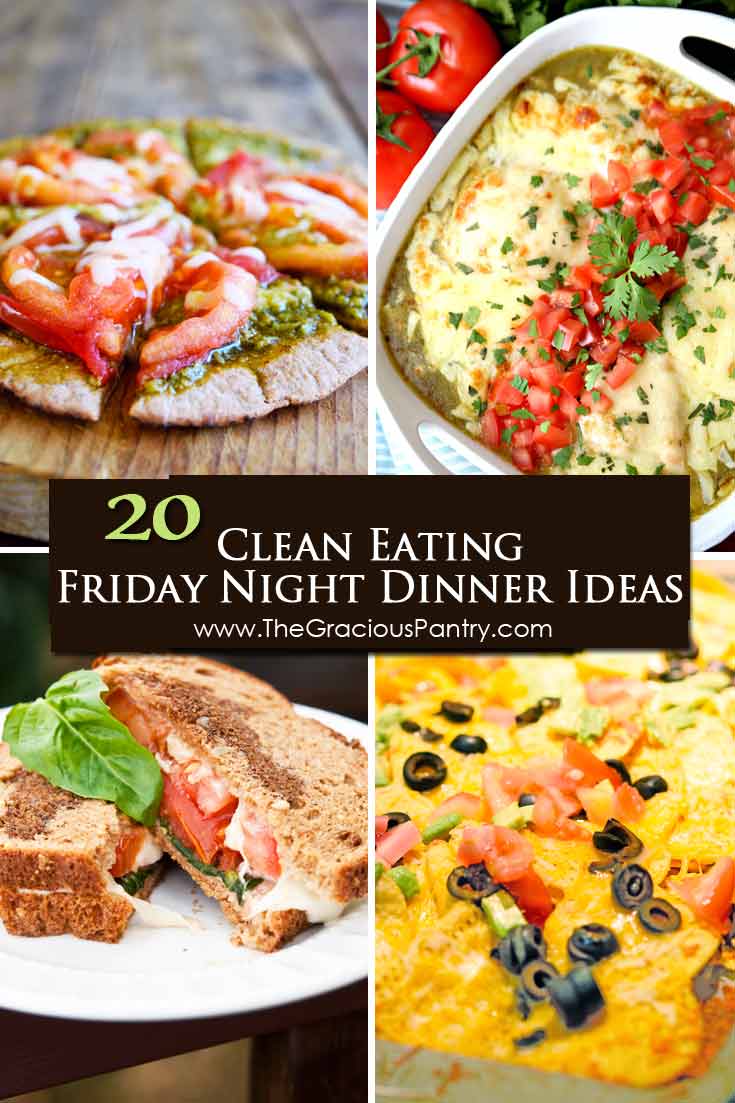 But if you're reading this blog, chances are, you're interested in keeping things at least a little bit healthy, even if you don't want to cook. So I put together this list of meals that are super quick, easy and require almost no prep at all.
They are divided into sections that I think most of us tend to turn to for easy meals. So this way, you'll have the best of both worlds!
20 CLEAN EATING FRIDAY NIGHT DINNER IDEAS:
EASY PIZZAS:
EASY NACHOS:
Sheet Pan Nachos – The Gracious Pantry
EASY QUESADILLAS:
EASY CASSEROLES:
Barbecue Chicken Casserole Recipe – The Gracious Pantry
Salsa Verde Chicken – Happy Go Lucky
Dump and Bake Salsa Chicken – The Seasoned Mom
EASY SANDWICHES & BURGERS: