This post may contain affiliate links. Read my
Privacy Policy.
As an Amazon Associate I earn from qualifying purchases.
Family night pizza is a surefire way to make everyone happy at the dinner table! No squabbling about what toppings everyone wants, because everyone can add their own! That's my kind of pizza night!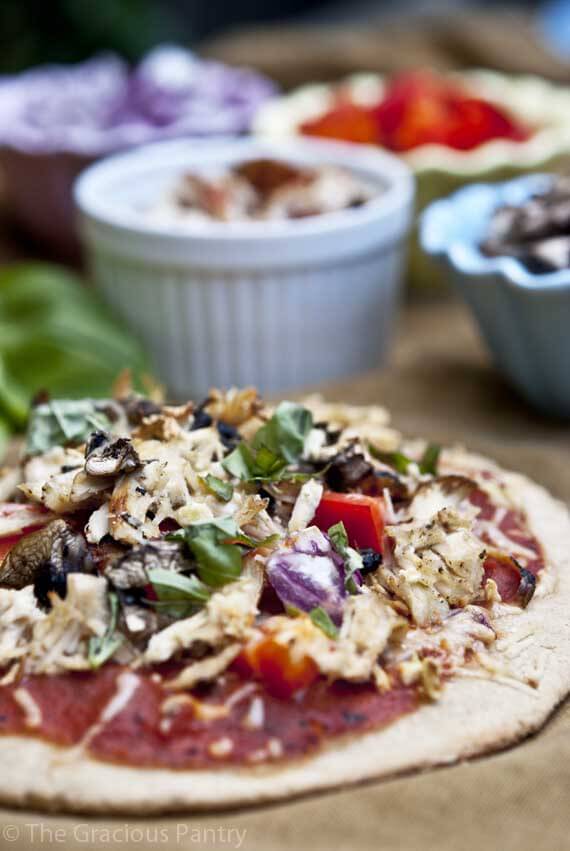 Family Night Pizza is a ritual that is becoming somewhat routine around here.
It's a fantastic way to get the family into the kitchen and give everyone what they want for dinner. After all, who doesn't like pizza? (Fun for a kid's party or slumber party too!)
Of course, everyone has their own opinions on what makes the best topping. So with that in mind, we've been doing this:

Family Night Pizza
Topping Ideas
marinara or clean pizza sauce
cheese, shredded
clean pesto sauce
tomatoes
onions
peppers
pineapple
cooked chicken, shredded or cut into small pieces
shrimp
spinach
mushrooms
basil (best put on AFTER the pizza is cooked)
olives
anchovies (yes, I said anchovies)
just about anything else you like on a pizza
Directions
I either use whole wheat pita bread, or I make this pizza dough (click here), and divide it into 6 small pieces that I roll out into individual pizza crusts that are about 8 inches in diameter (Hint, if your family is hungry, I strongly recommend making a double batch of dough).
Preheat oven to 350 degrees F.
I bake them on a parchment-lined cookie sheet (2 crusts per sheet) for about 5 minutes just to give the dough a head start.
I pull them out of the oven and allow them to cool while I get all the toppings ready. I place each individual topping into its own bowl and set it on the counter.
Once the crusts are ready and the toppings are all set up, I call in the troops to come and top their own pizzas. Everyone has a good time arguing over the best topping combinations, everyone gets what they want, and my job in the kitchen is cut in half because all I had to do was get everything ready.
Bake everyone's pizza in the oven for about 10-15 minutes (depending on how hot your oven cooks – just get that cheese melted).
Pull them out and allow them to cool slightly.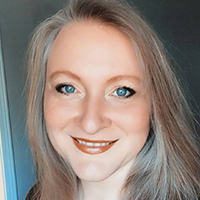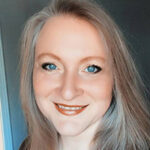 I'm Tiffany, a writer for MSN and the AP Newswire, a cookbook author, digital publisher, food lover, and mom. I create healthy, clean eating recipes for everyday living.