30 Clean Eating Fall Family Meals
This post may contain affiliate links. Read my
Privacy Policy.
As an Amazon Associate I earn from qualifying purchases.
These 30 clean eating fall family meals are sure to keep you eating well this autumn!
Family meals tend to become a bigger deal as autumn sets in. People get back to their routines and schedules and dinner time becomes one of the few times everybody can catch up with each other's day.
This year, it's not as pressing for Mini Chef and I simply because I'm homeschooling him. But the year will pass quickly and before I know it, he'll be back at his old school again, or so we are hoping. But homeschooling doesn't mean I don't understand the constraints of busier schedules. I understand them pretty darn well actually. And once we are truly settled in our new house and have gotten a routine down, it will be much easier to gather everyone around the table in the evenings for a fall family meal.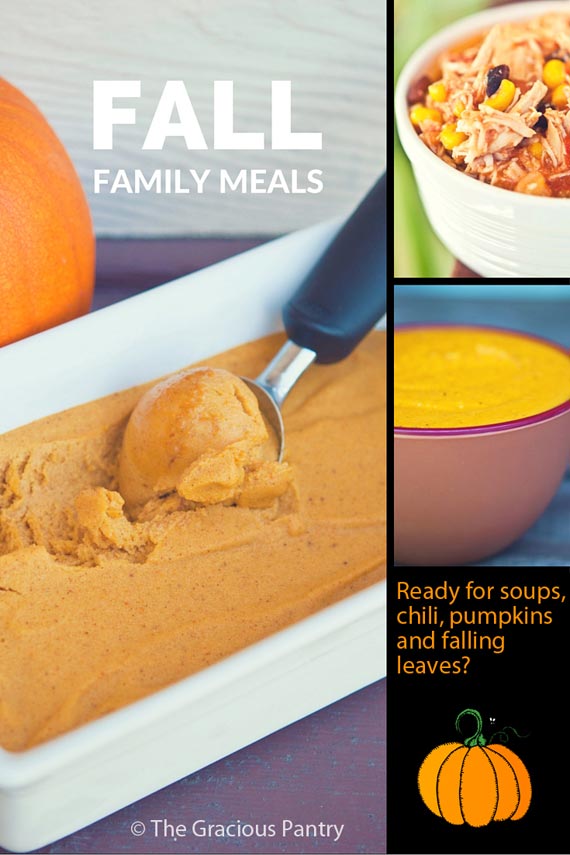 So I sat down and looked at some of my most popular dinners, especially for this time of year. These are the top 30 meals and desserts I highly recommend for the coming fall season. I hope these dinners will help you enjoy many meals together with you and yours.
30 CLEAN EATING FALL FAMILY MEALS: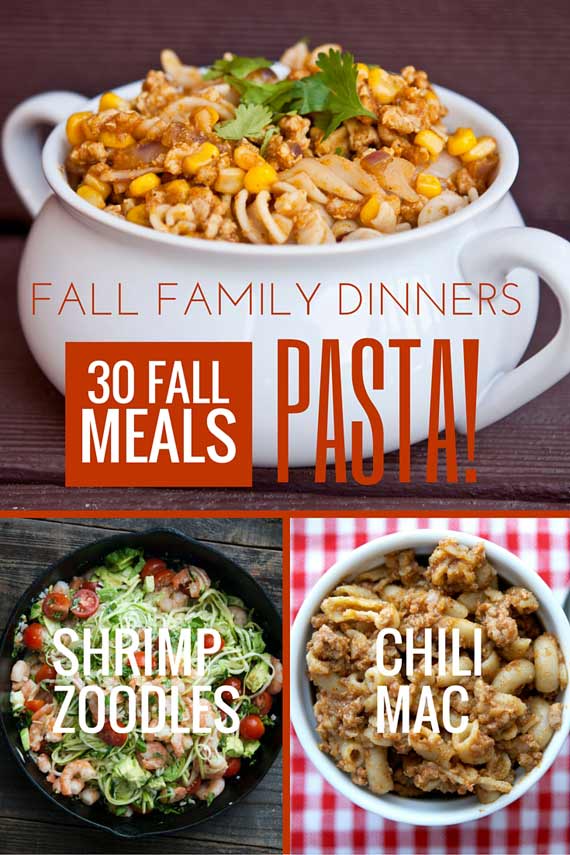 PASTA RECIPES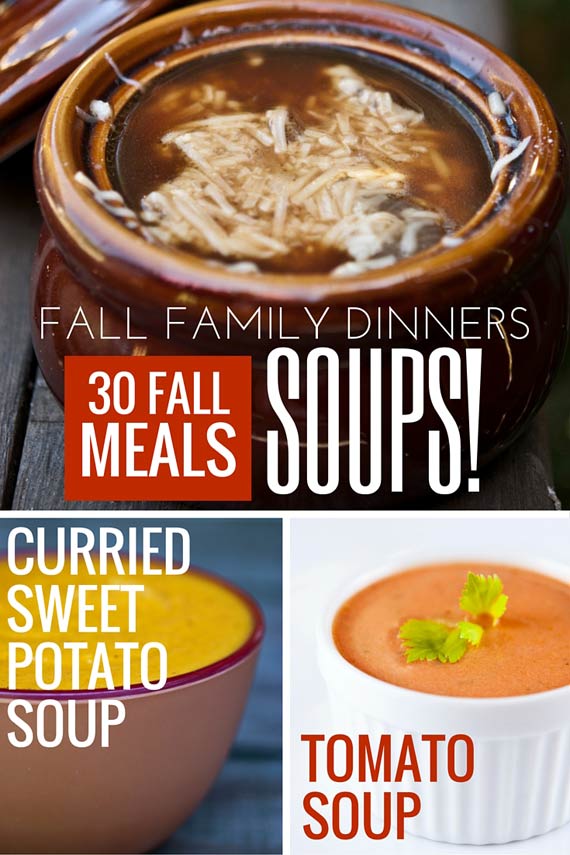 SOUP RECIPES
Leftover Rotisserie Chicken Soup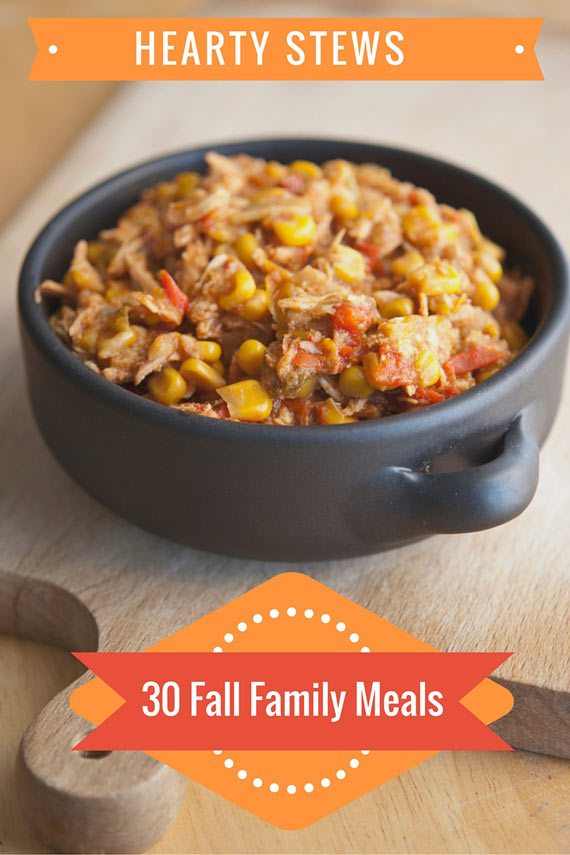 STEW RECIPES
Slow Cooker Tortilla Chicken Stew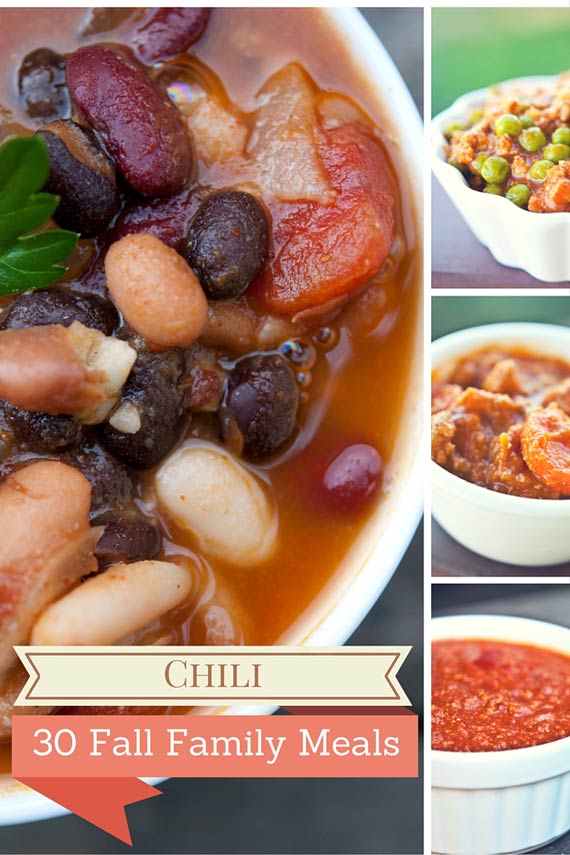 CHILI RECIPES
Slow Cooker White Chicken Chili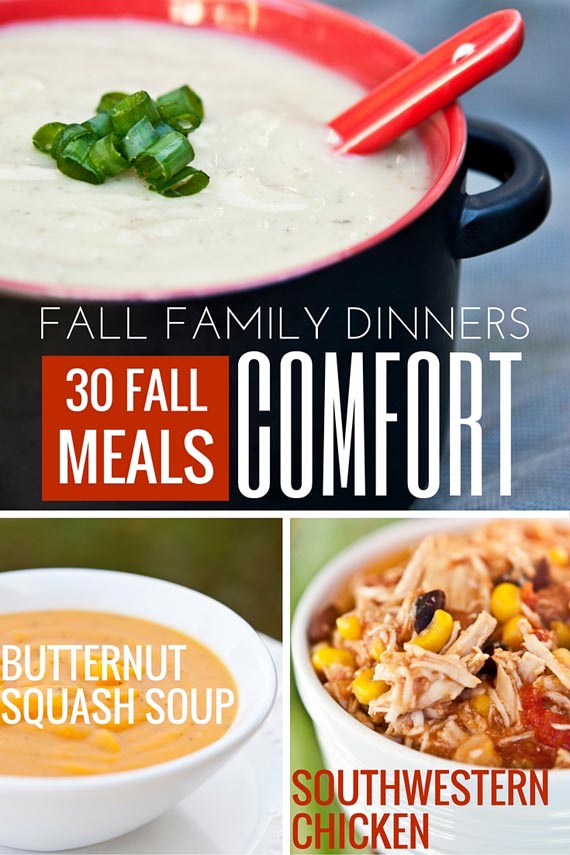 TRADITIONAL COMFORT FOOD RECIPES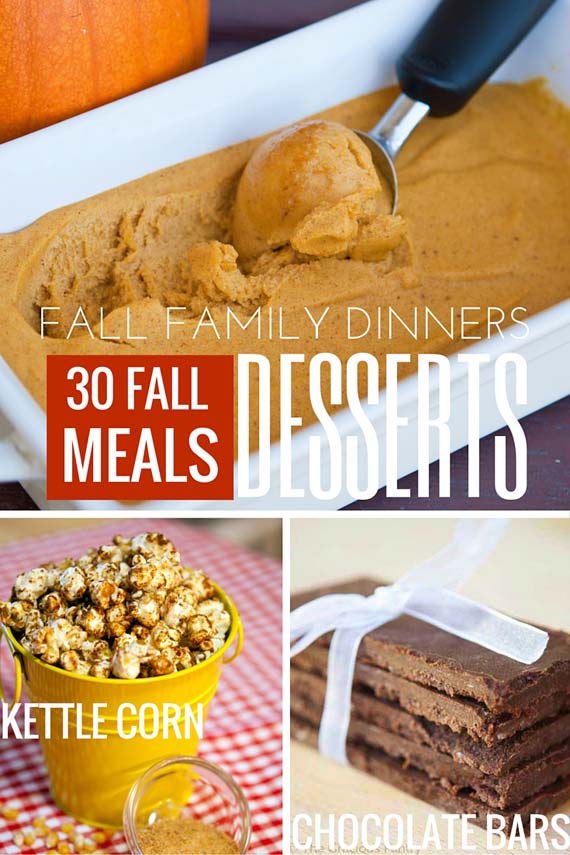 DESSERT RECIPES