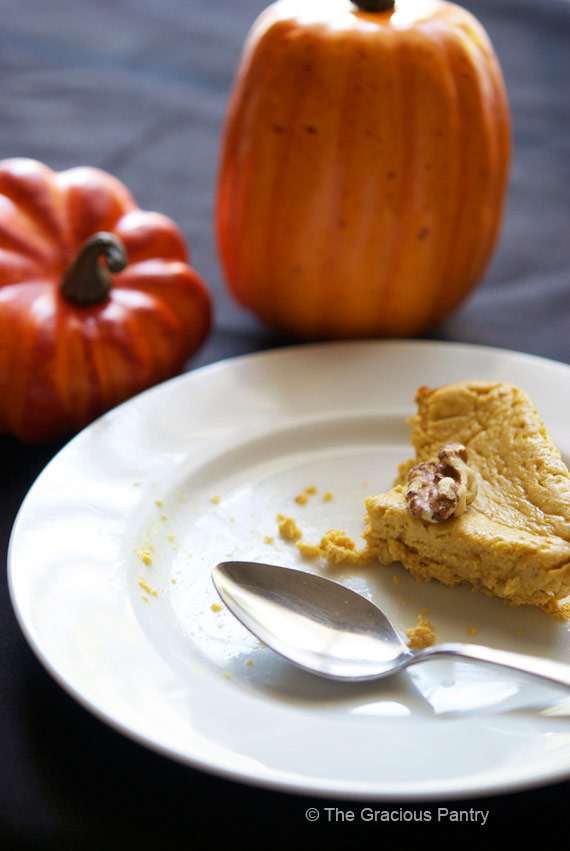 I love cheesecake. I dream of cheesecake.
But aside from the recipe I did for my Clean Eating Desserts ebook, I just haven't really had the time to invest in making cheesecake.
Thankfully, things are different now. I can whip up a batch of cheesecake batter in about 5 minutes and have it out of the oven in half an hour and ready to eat by dinner thanks to a post I found on Pinterest. And I won't kill my eating plan by doing it either!
I found a recipe on Pinterest (source link no longer active), but it wasn't clean, so I got to work.
I didn't have to tweak it much, which was great! And the outcome was simply delicious!
Now I realize this cheesecake doesn't have a crust, and for many people, it's just not cheesecake with out it. But trust me, this stuff is really, really good even without the crust! And if you get really desperate for crust, simply press some ground up walnuts into the bottom of your pan (parchment lined for this) for a clean crust. Walnuts are wonderful with this!
YOU MIGHT ALSO ENJOY:

Clean Eating Pumpkin Cheesecake
(Makes 8 servings)
Ingredients:
3/4 cup low-fat cottage cheese
2/3 cup nonfat, plain Greek yogurt
1 tablespoon white whole wheat flour
2 tablespoons honey
2 dates, pits removed
1/4 teaspoon salt
4 egg whites
2 tablespoons lemon juice
1/2 cup pumpkin puree (not pumpkin pie filling)
1/2 teaspoon pumpkin spice, no sugar added if purchased
Directions:
Place everything in your blender and blend until smooth. Pour into a greased or parchment lined cake pan (about 7 inches) or do as I did and use a mini scone pan.
Bake at 350 F. for 25-30 minutes. It's done when the top is golden brown.