15 Easy Dairy-Free Recipes That Are Just As Delicious
This post may contain affiliate links. Read my
Privacy Policy.
As an Amazon Associate I earn from qualifying purchases.
Cooking without dairy isn't easy, but it's sometimes necessary when you have food allergies or sensitivities. Although it may feel like you have to give up all of your favorite dishes, your meal plan doesn't have to suffer. These fifteen healthy dairy-free recipes will help get you through the week and beyond.
1. Creamy Garlic Mushroom Chicken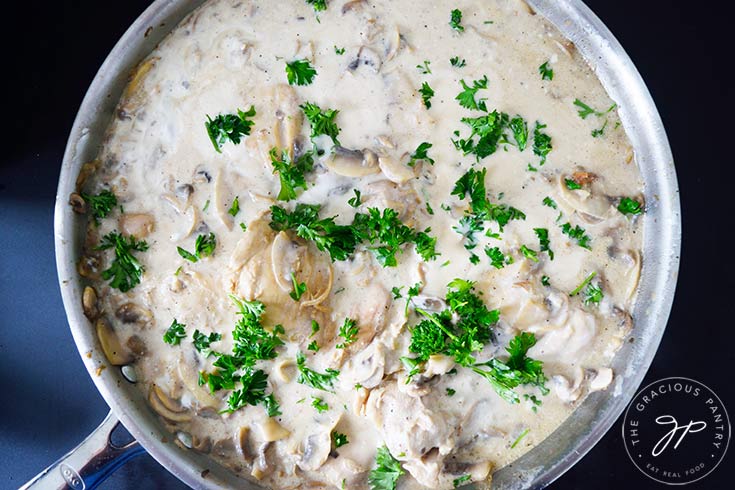 You won't think of this Creamy Garlic Mushroom Chicken as dairy-free because it's so creamy and flavorful. The secret is in the almond milk yogurt-chicken broth combo that provides tons of flavor without a drop of dairy.
2. Lemon Salmon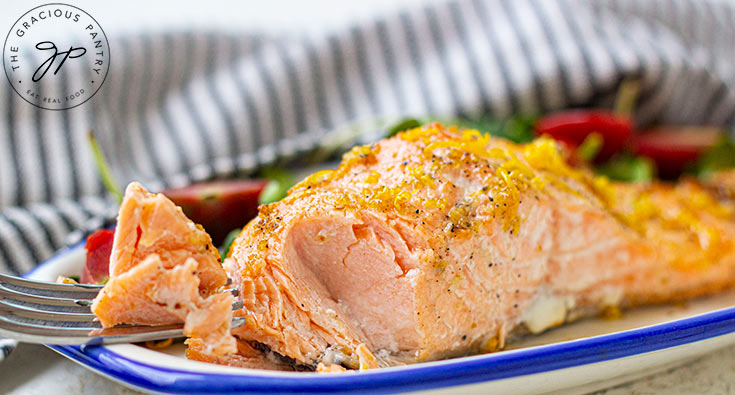 Lemon Salmon is a super easy dish that really delivers on flavor. Serve this with a side of rice and your favorite roasted veggies or a green salad.
3. Avocado Pasta Salad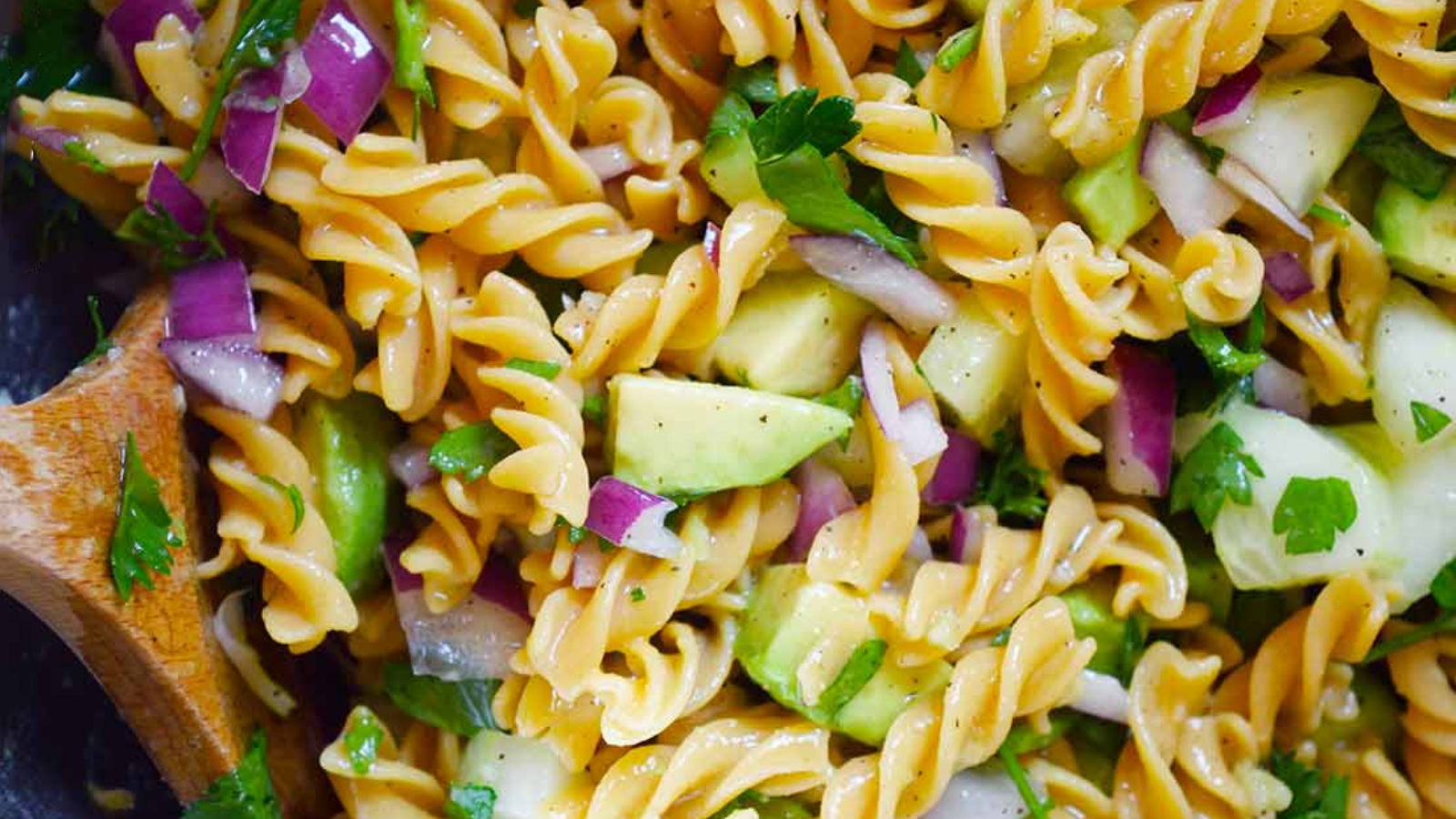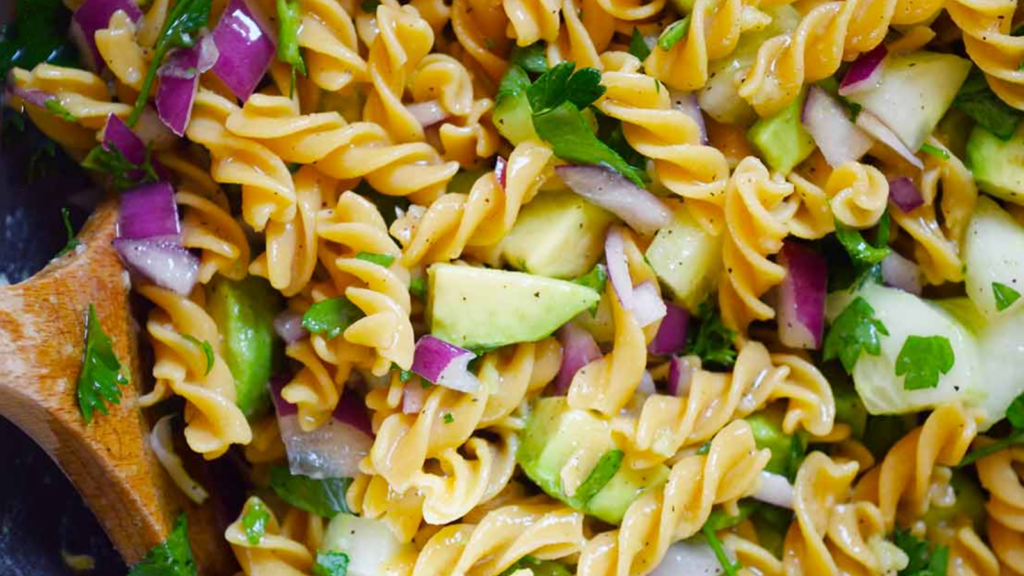 Avocado Pasta Salad is an easy dinner to put together at the last minute, and everyone will love it.
4. Slow Cooker Carnitas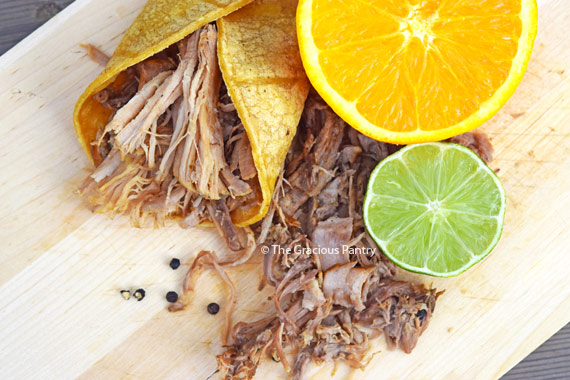 Slow Cooker Carnitas is a great dairy-free option that cooks itself for dinner. Just add some tortillas and any toppings you'd like to have.
5. Italian Wedding Soup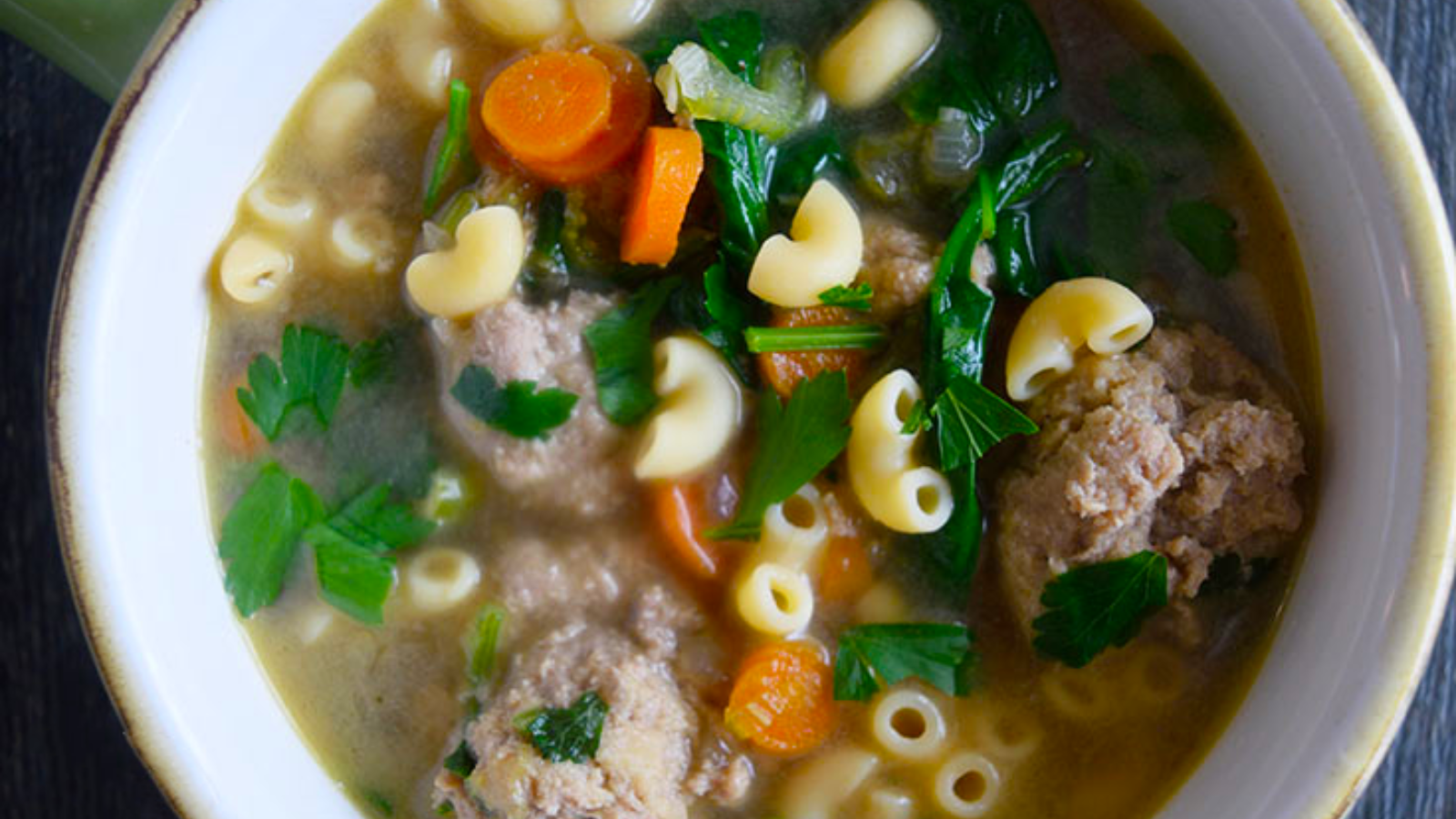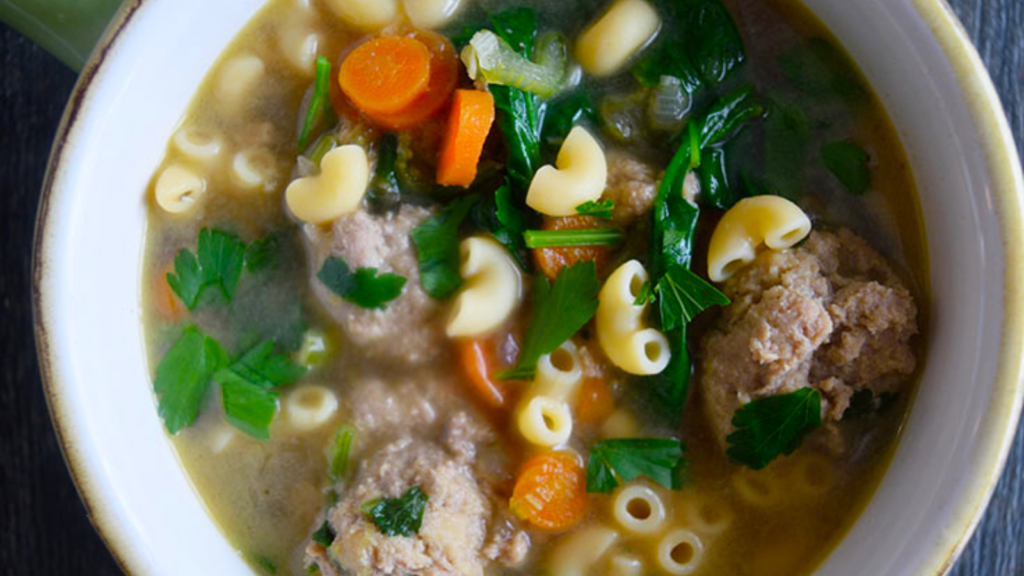 This easy-to-make Italian Wedding Soup comes together quickly and easily and is perfect served with a green salad and a side of garlic bread. It's a delicious, comforting meal any night of the week.
6. Wok-Style Chicken And Carrots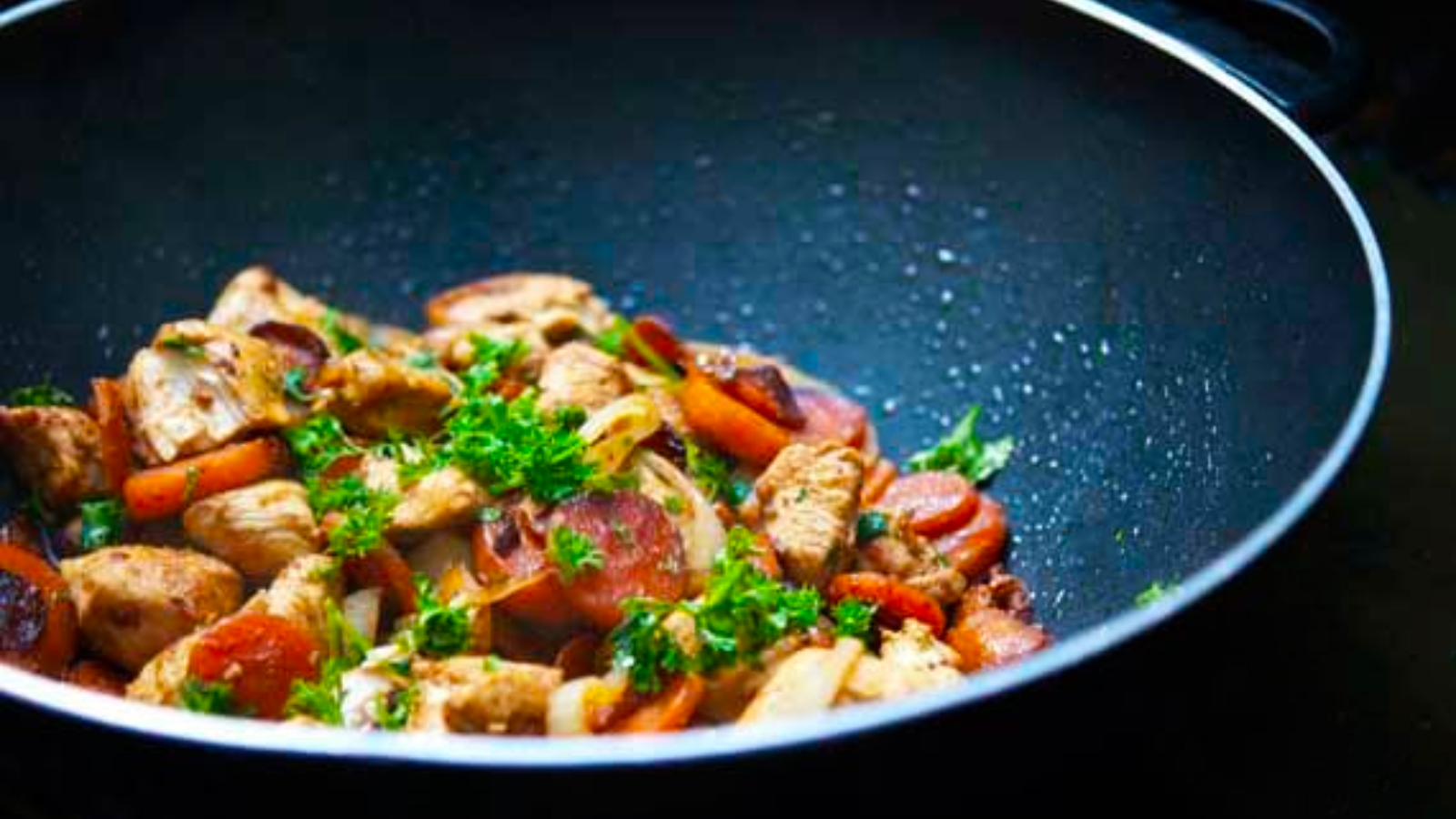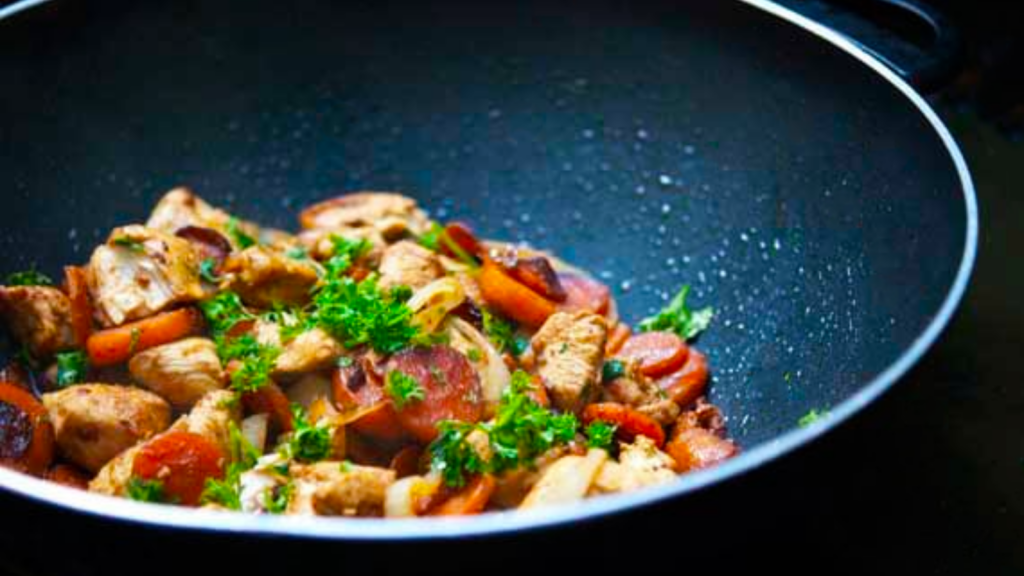 This super simple Wok-Style Garlic Chicken And Carrots is an easy meal to throw together. It's a wonderful dish for any weeknight and will satisfy even picky eaters.
7. Mexican Pumpkin Rotini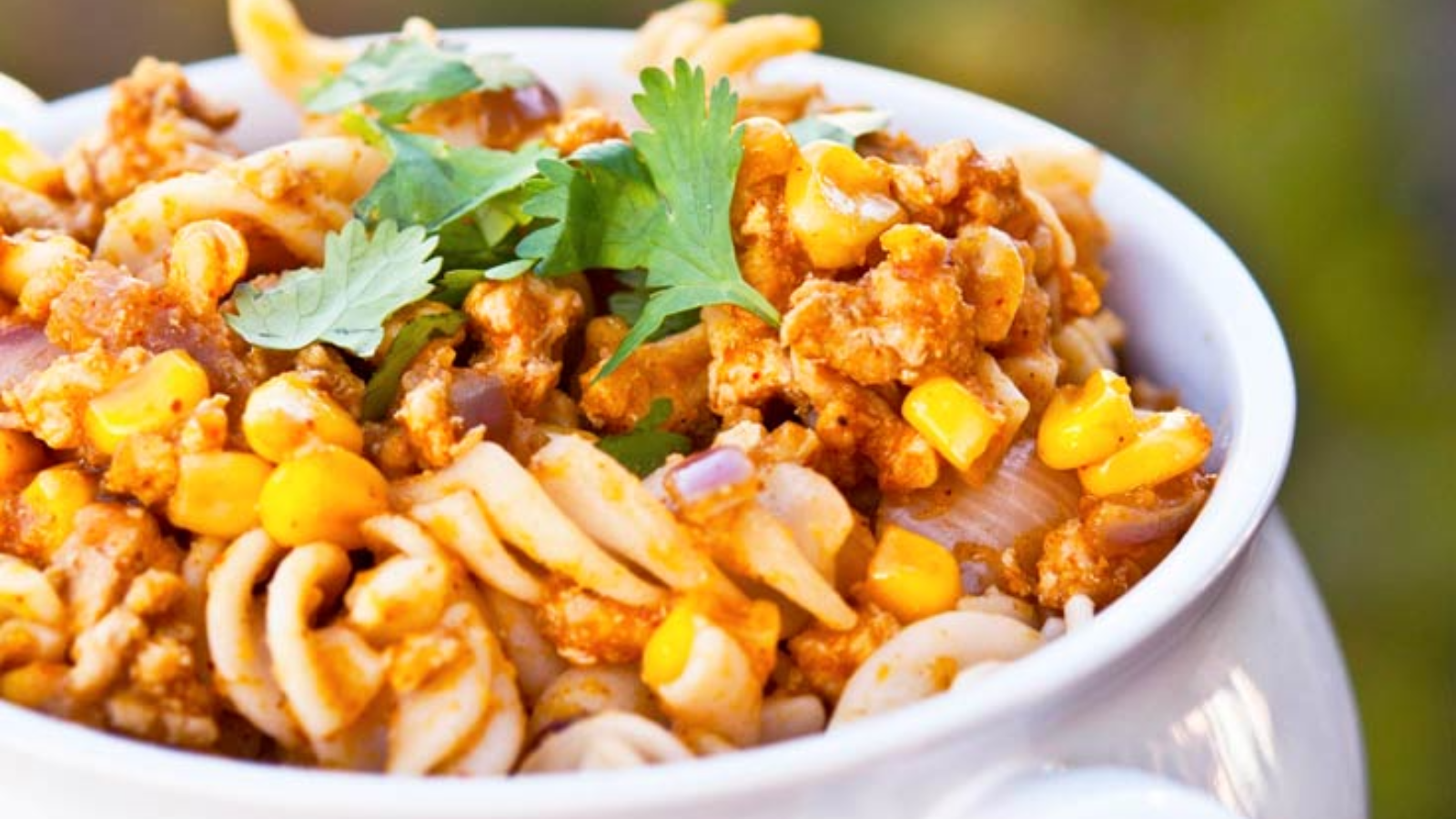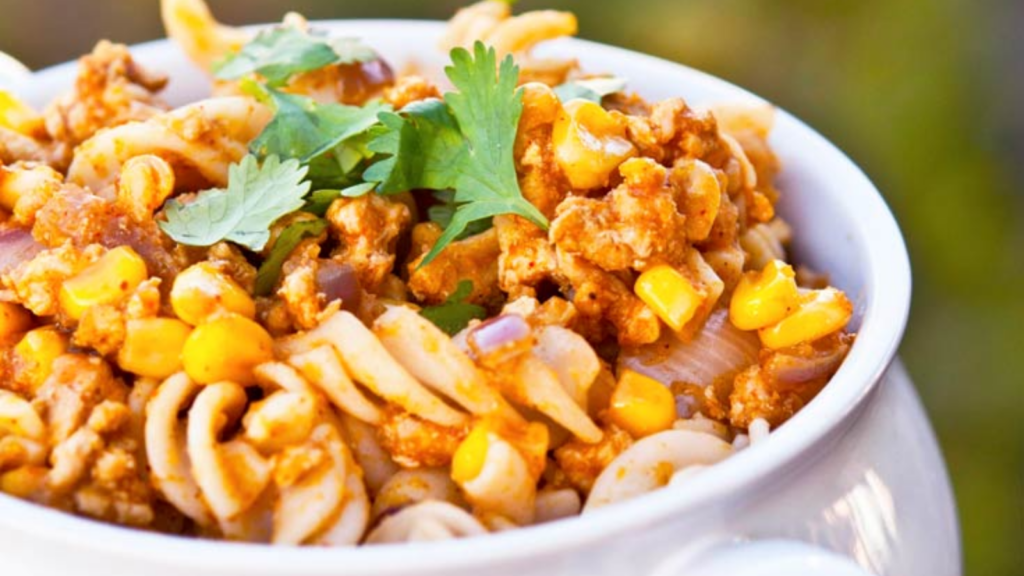 This unique combination is surprisingly delicious. Mexican Pumpkin Rotini is a fantastic comfort food that includes a broad range of good-for-you ingredients. It's an incredibly satisfying meal and goes well with some garlic bread or a green salad.
8. Dairy-Free Carbonara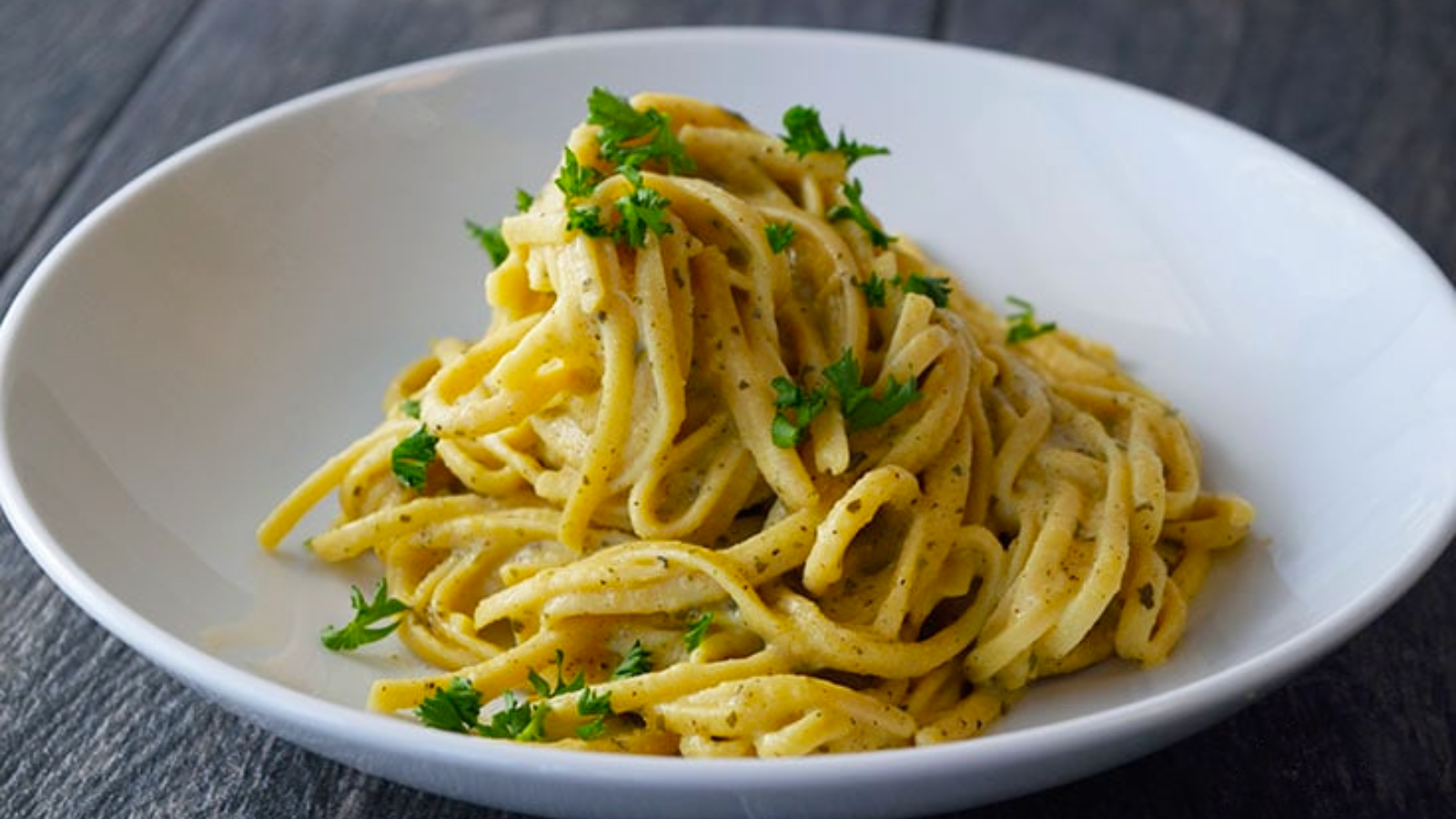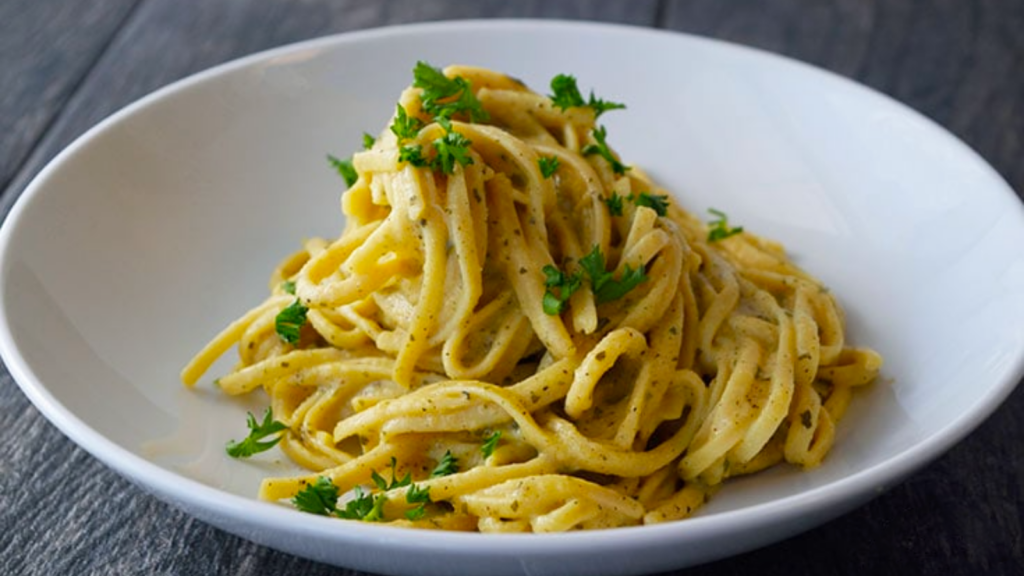 Creamy, delicious, Dairy-Free Carbonara is a wonderful comfort food that can be enjoyed any time of year. Pair it with a crusty piece of garlic bread, a green salad, and, if you wish, a piece of chicken or steak.
9. Barbecued Southwestern Chicken And Shrimp Skillet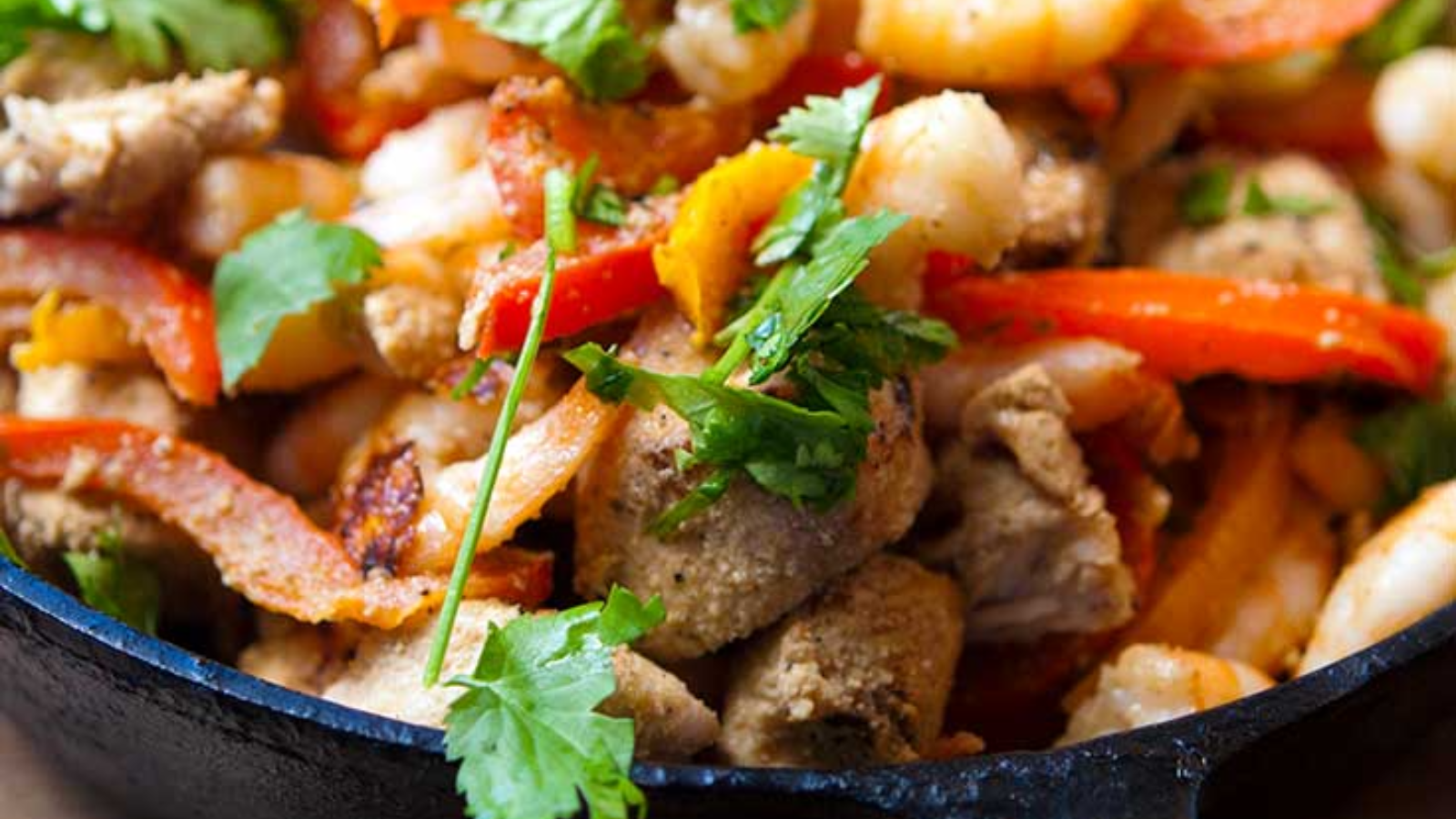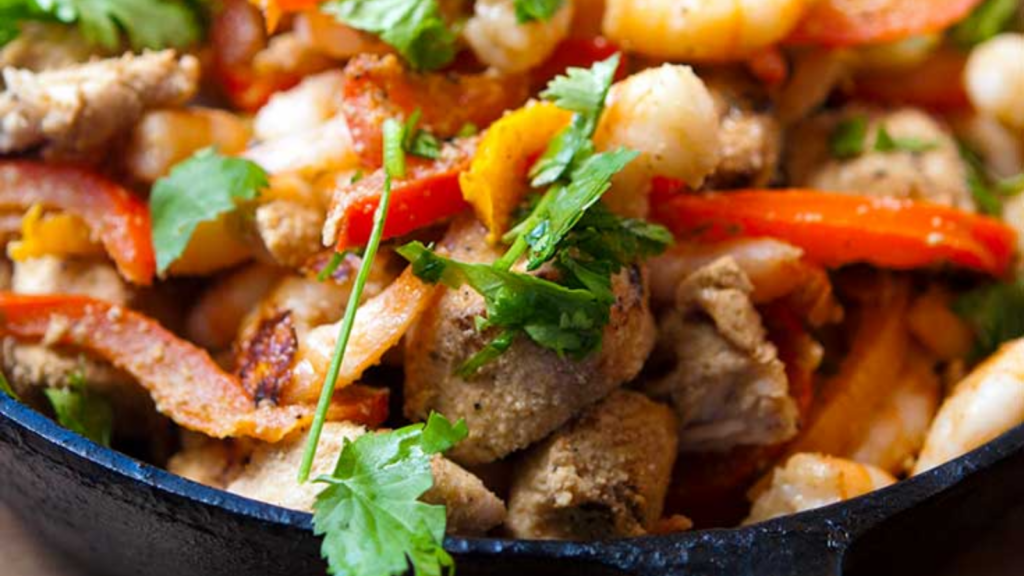 Love surf n' turf? This healthy version is a must-try. Barbecued Southwestern Chicken And Shrimp Skillet is a protein-rich, highly satisfying meal that will sustain you for hours afterward.
10. Garden Vegetable Turkey Skillet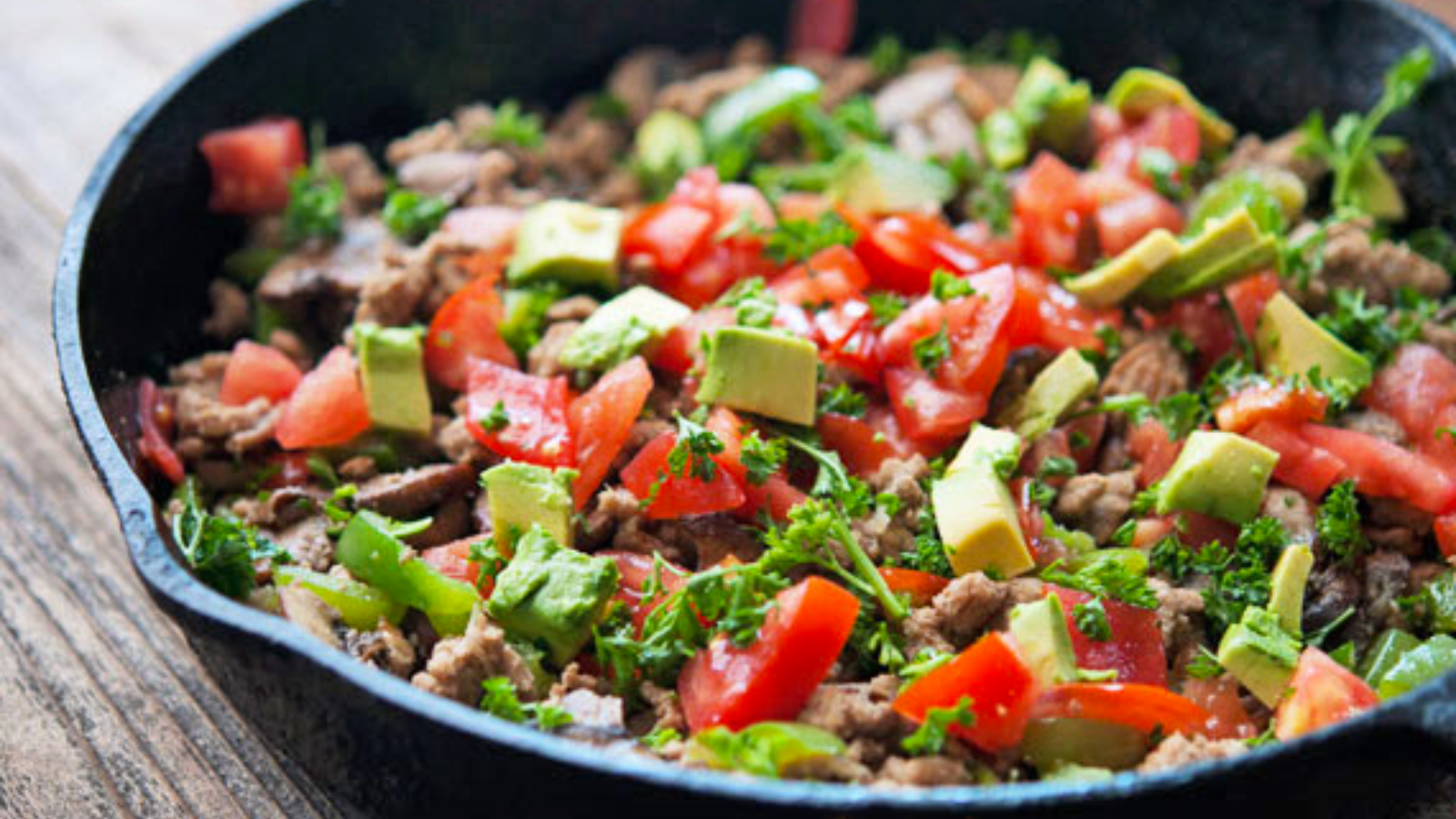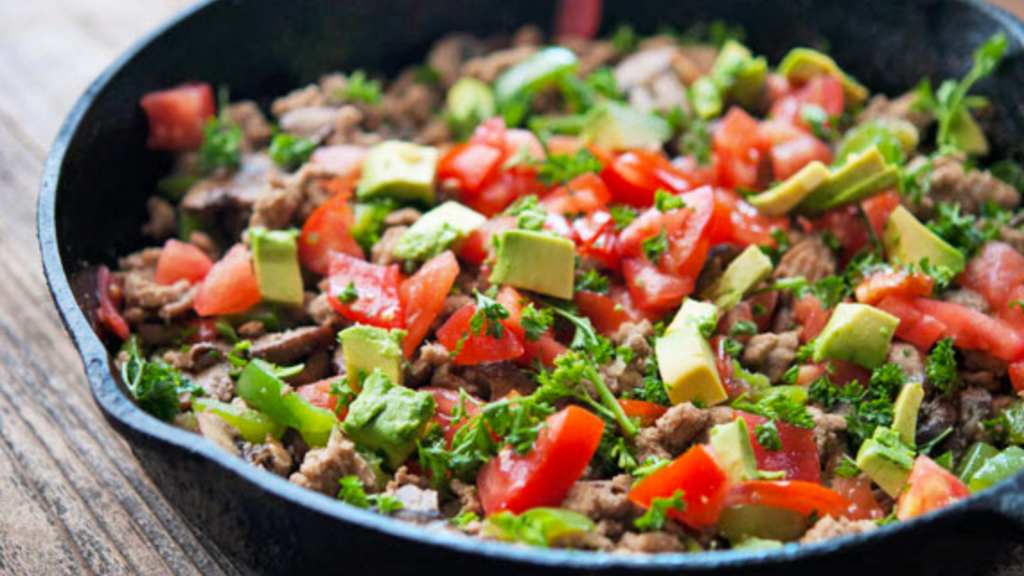 Need a simple meal that includes some great summer produce while it's in season? This Garden Vegetable Turkey Skillet is a great way to use up a pound of turkey meat and get some healthy veggies into your diet as well. It's hard not to enjoy this one.
11. Healthy Kung Pao Chicken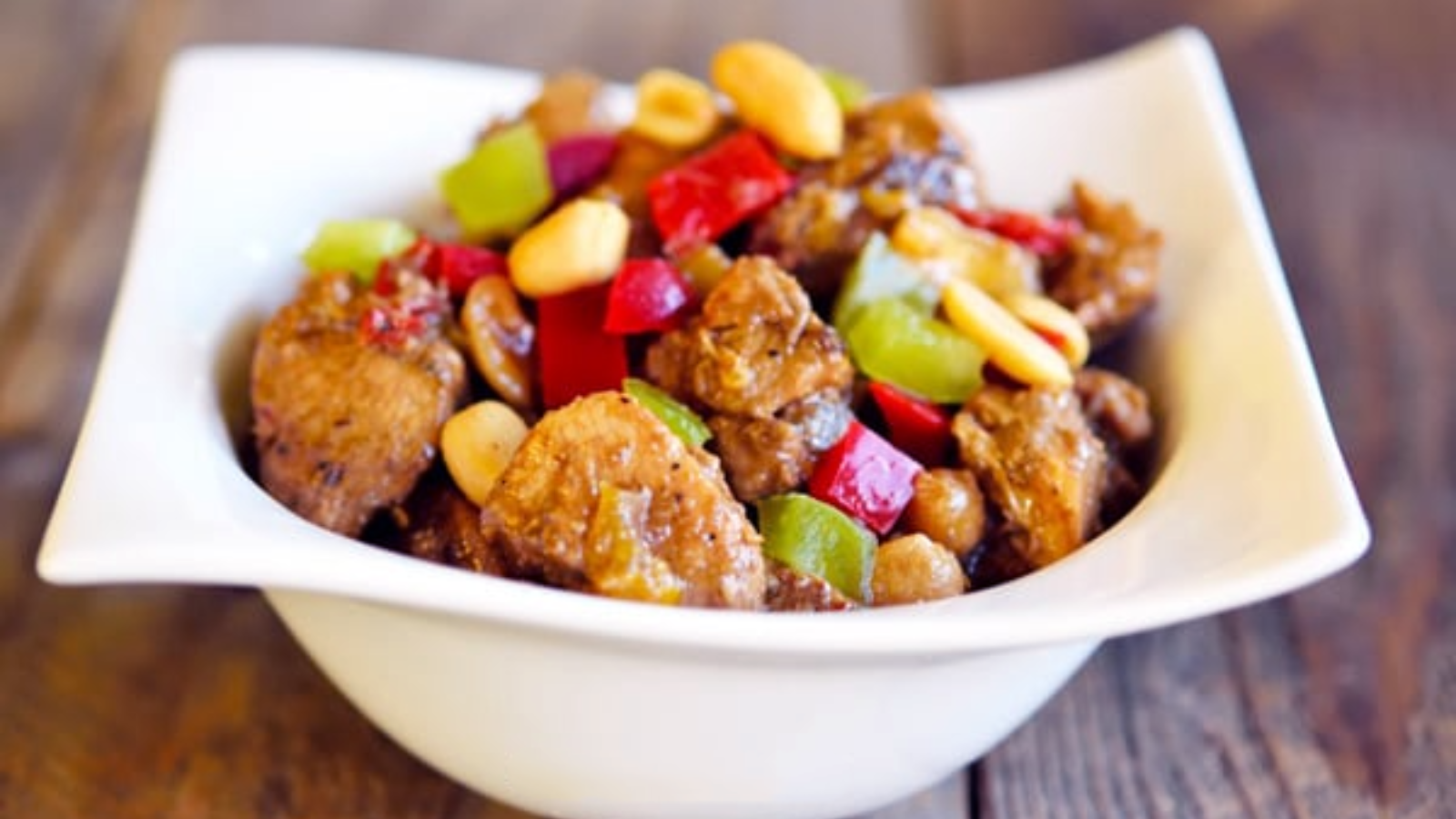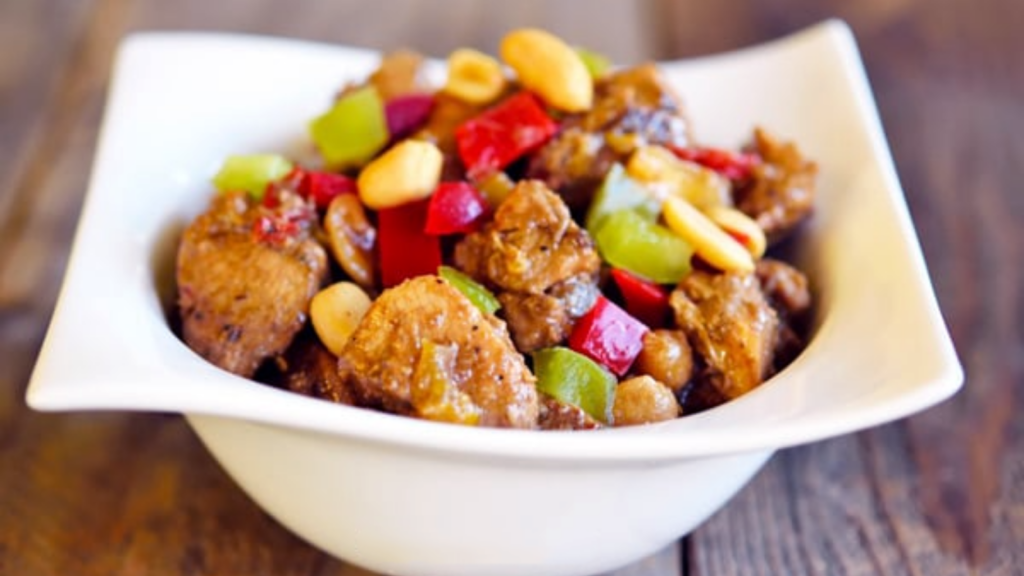 If you love the takeout version, this Healthy Kung Pao Chicken will definitely become a family favorite. No MSG and no unwanted ingredients go into this one. Just all-natural, real food ingredients that come together to make this wonderful dish.
12. Sheet Pan Mexican Chicken Dinner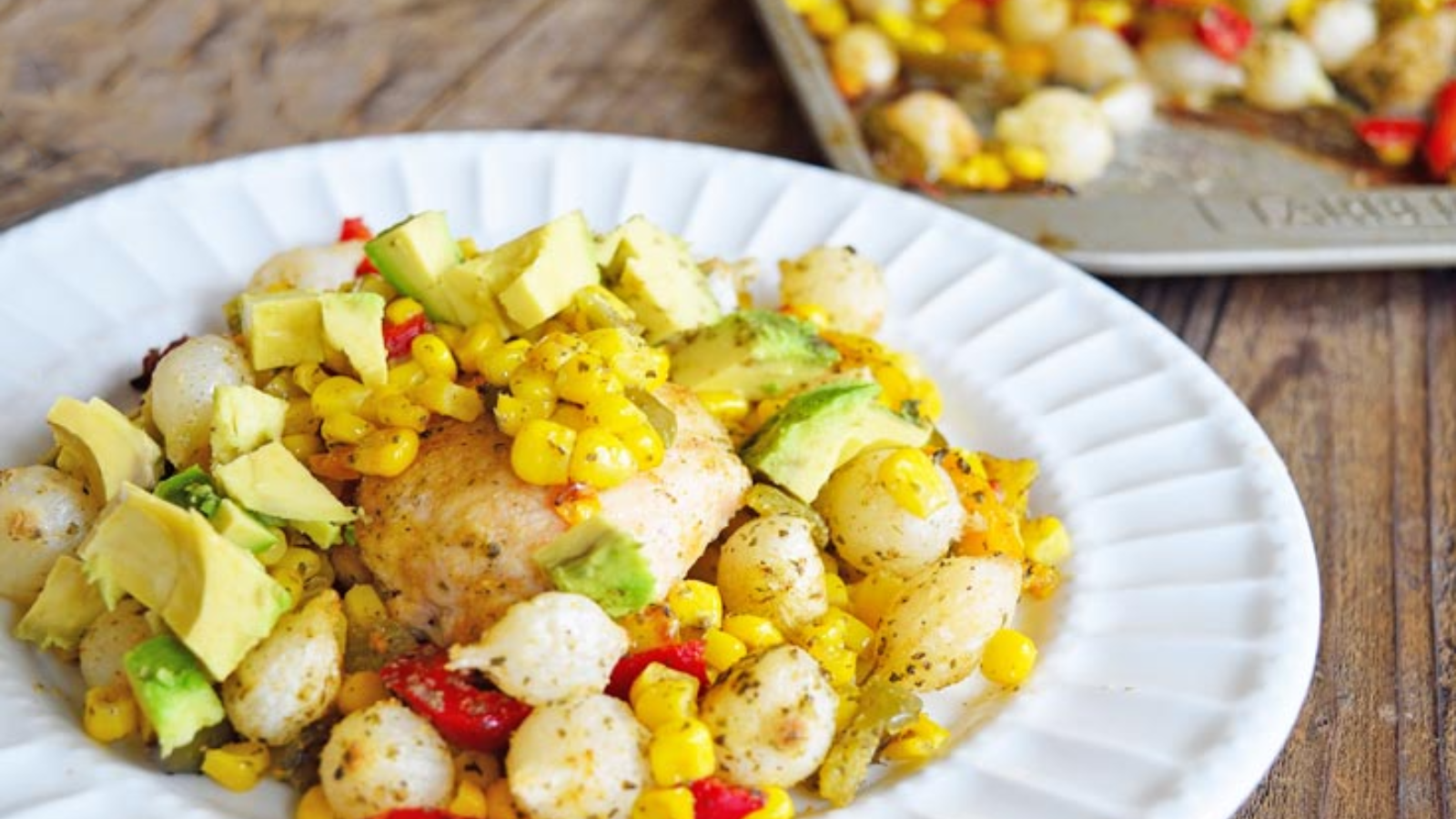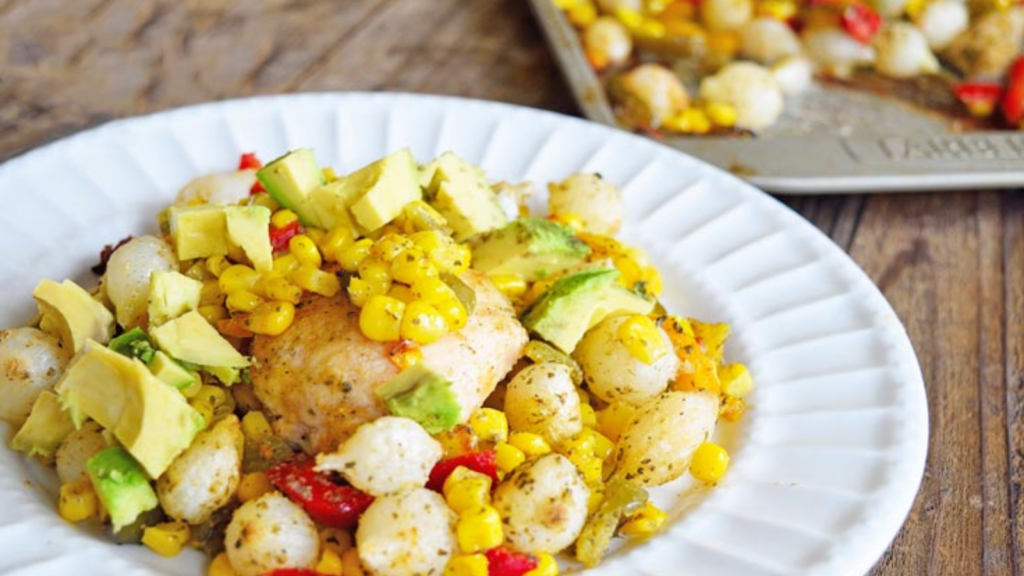 If you love Mexican food, this Sheet Pan Mexican Chicken Dinner can be prepped ahead of time with all frozen ingredients. Then, when you're ready, simply dump the bag of frozen food out onto a sheet pan and bake until finished. Dinner and clean up couldn't be simpler.
13. Slow Cooker Tortilla Chicken Stew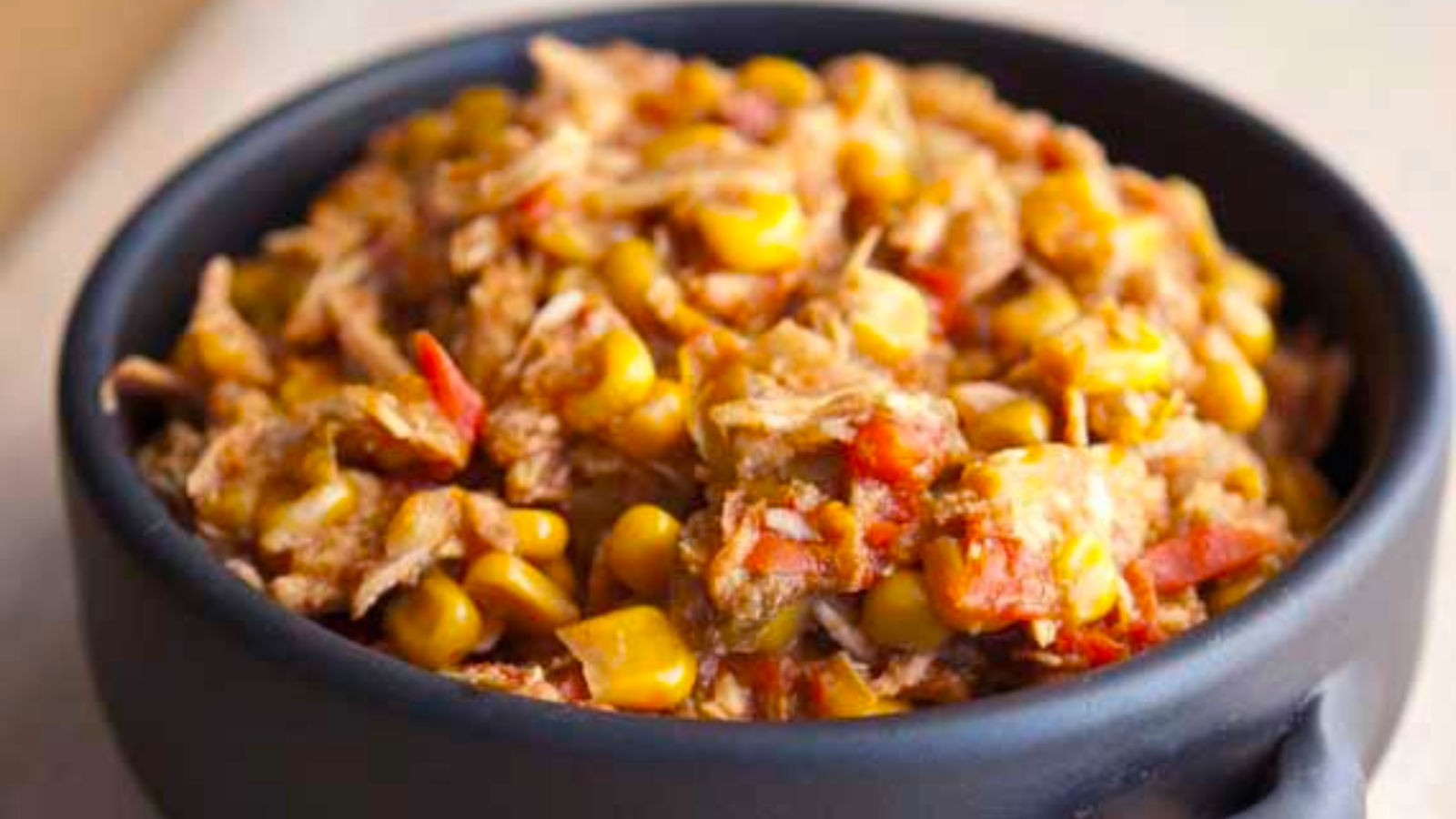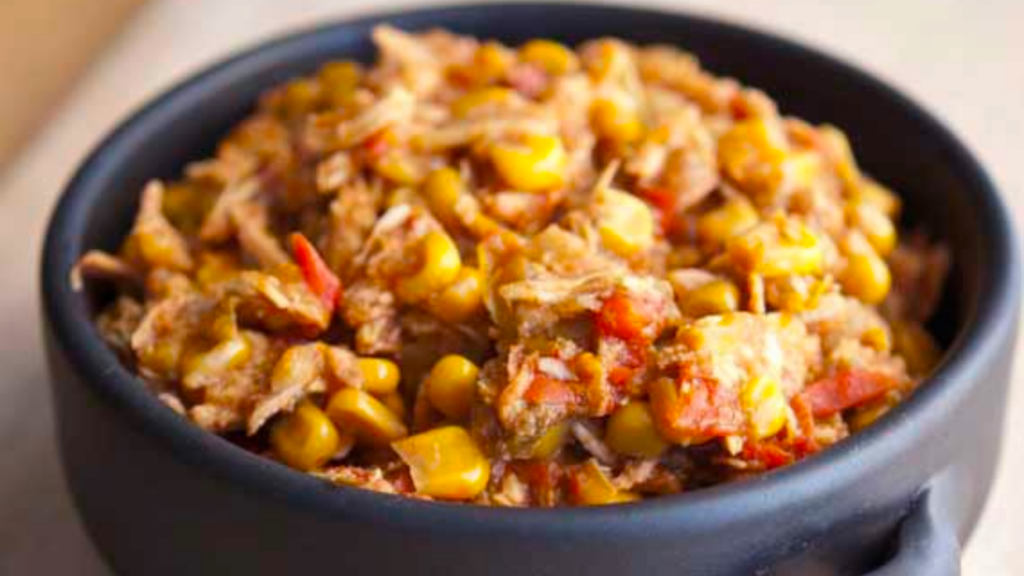 Let your slow cooker cook dinner for you. This Slow Cooker Tortilla Chicken Stew is amazing served with a green salad.
14. Mushroom Brown Rice Bowl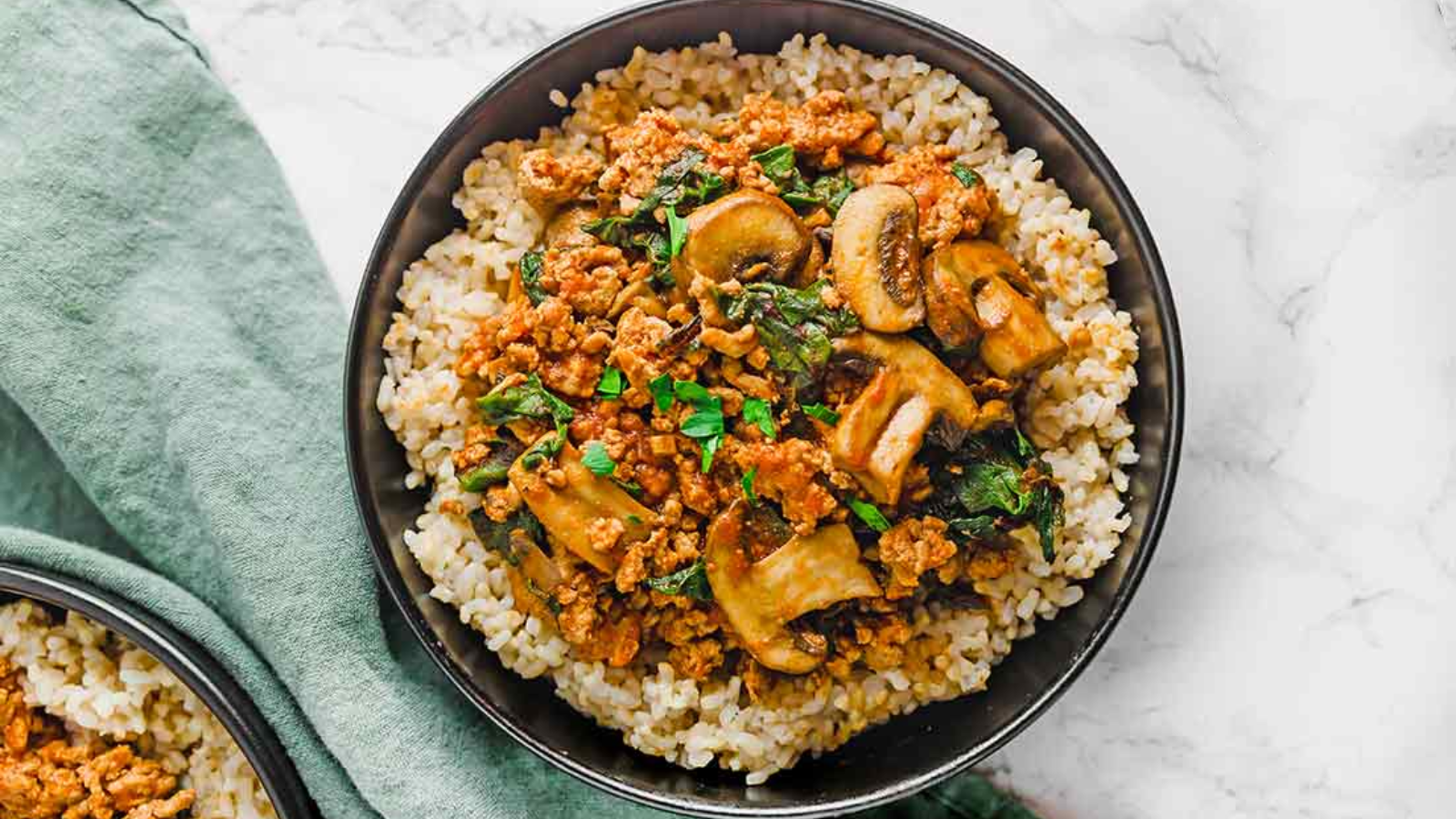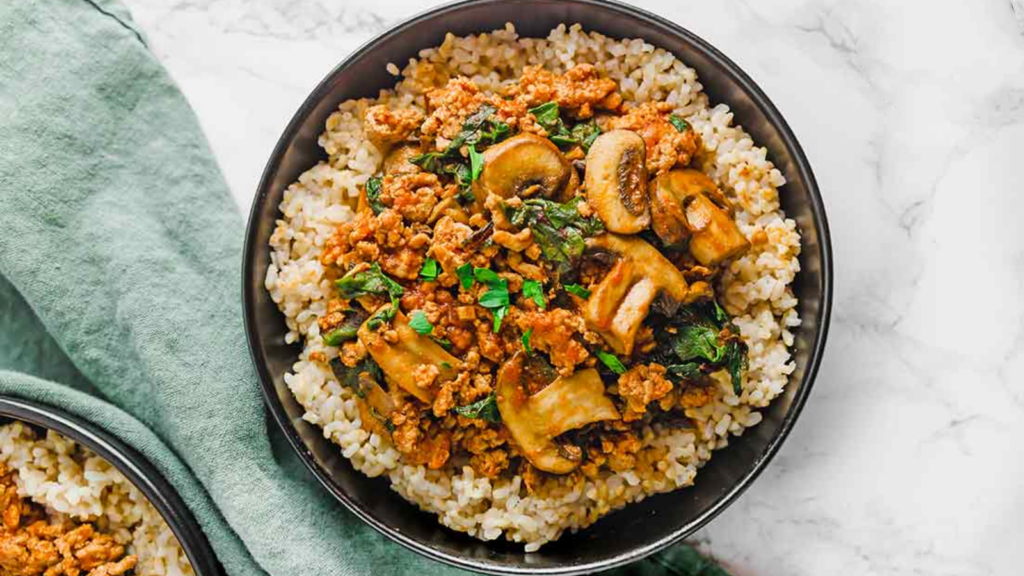 If you love rice bowls, this Mushroom Brown Rice Bowl is a very healthy and simple-to-make option that will fill you up and keep you satisfied.
15. Slow Cooker Southwestern Chicken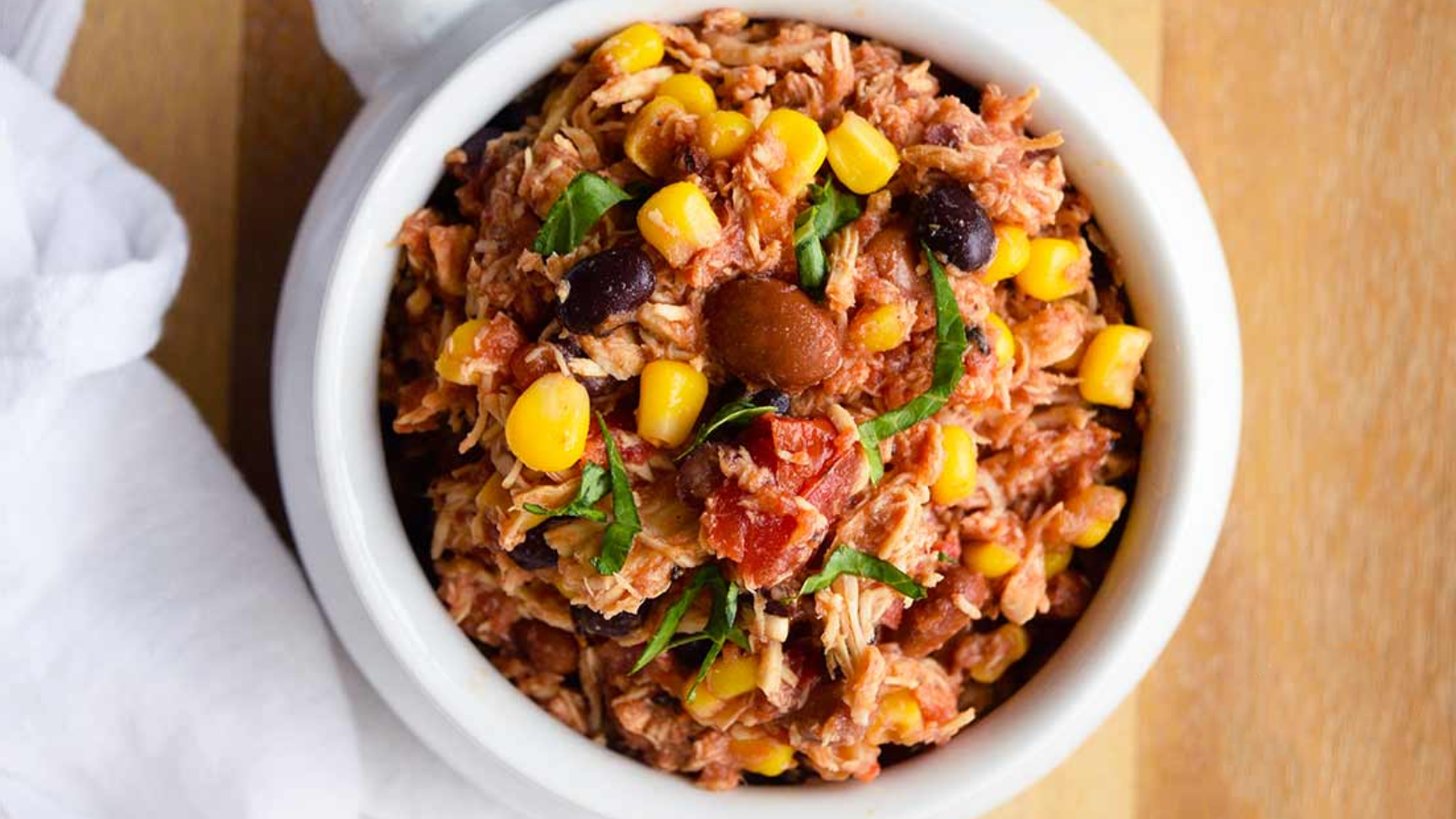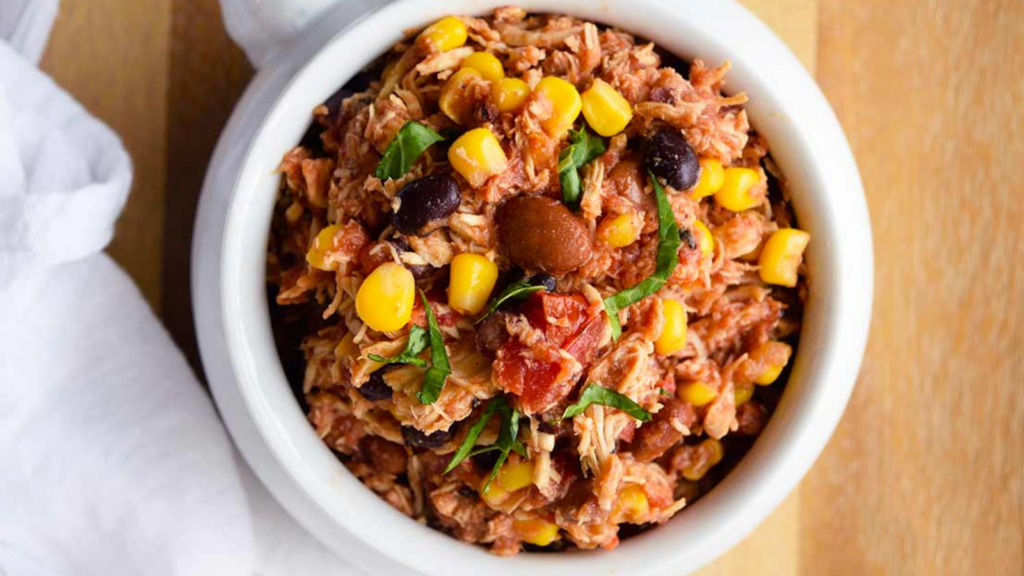 Dinner is served. This Slow Cooker Southwestern Chicken is great with tortillas or just eaten as is from a bowl. Serve with a green salad on the side for a complete meal.
Sick Of The Same Ol' Chicken For Dinner? Here Are 101 New Ways To Make It!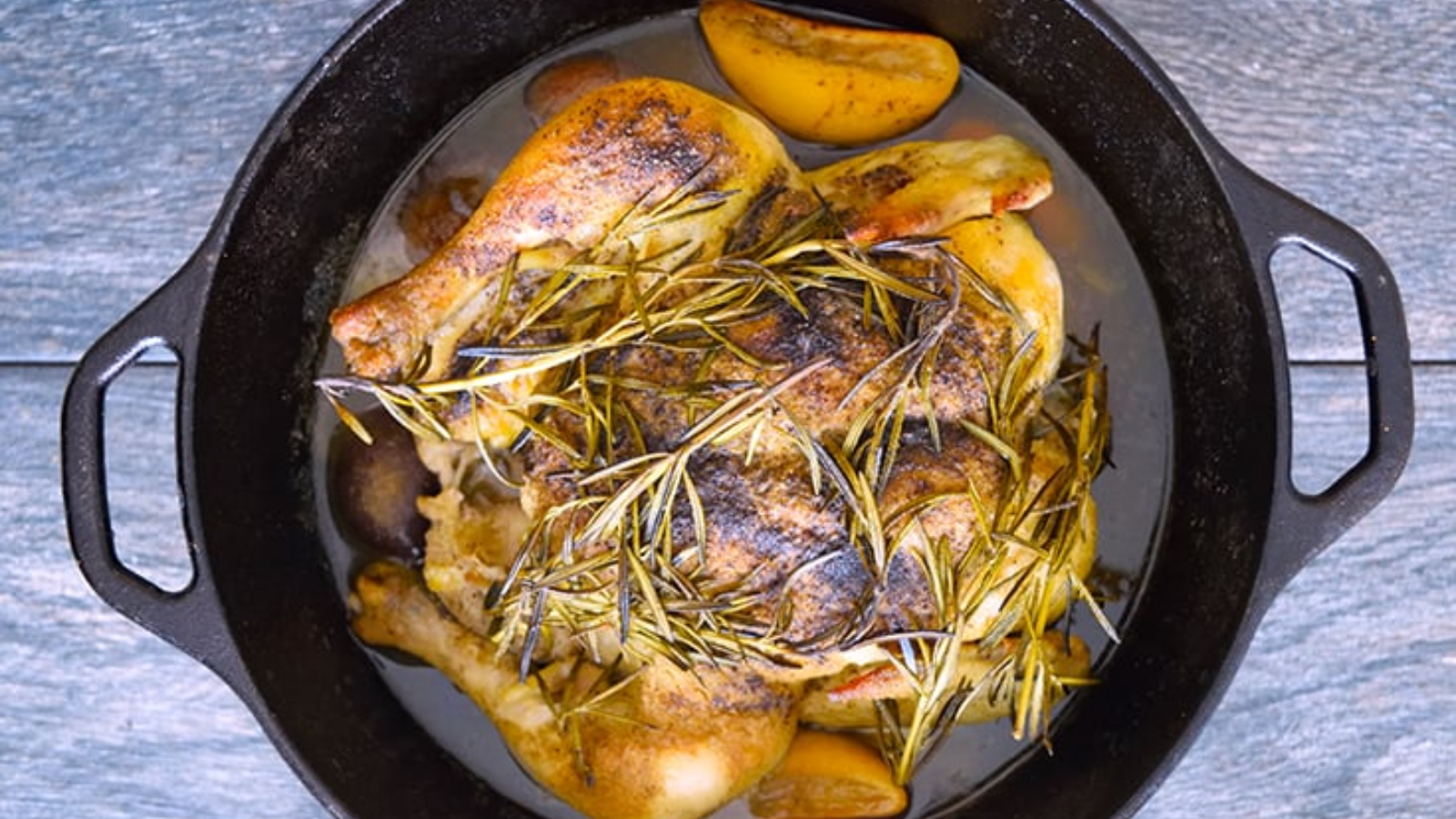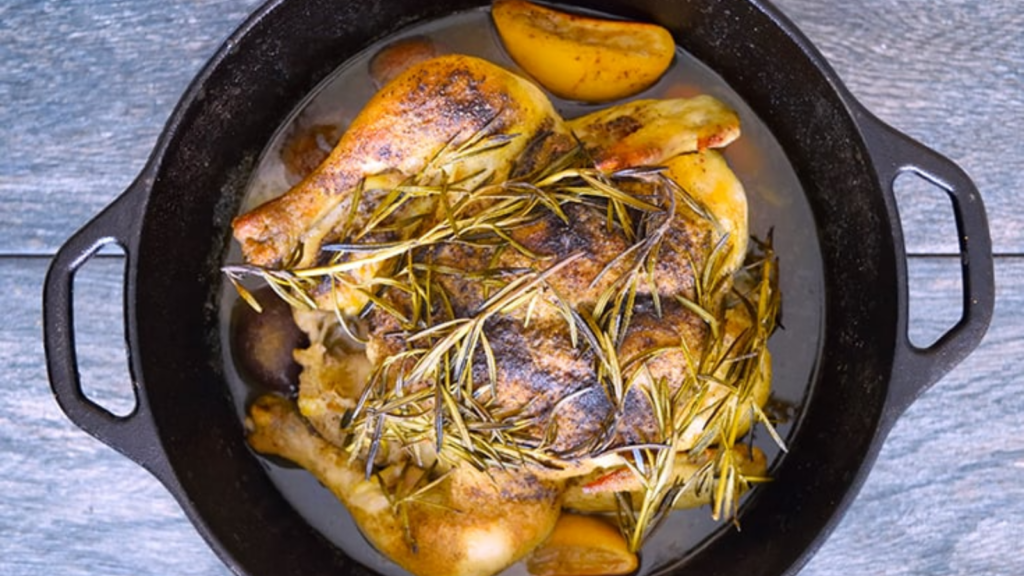 Having chicken for dinner… again? Here are 101 new ways to level up your dinner game tonight.
Healthy Ground Turkey Dinner Ideas That Actually Taste Good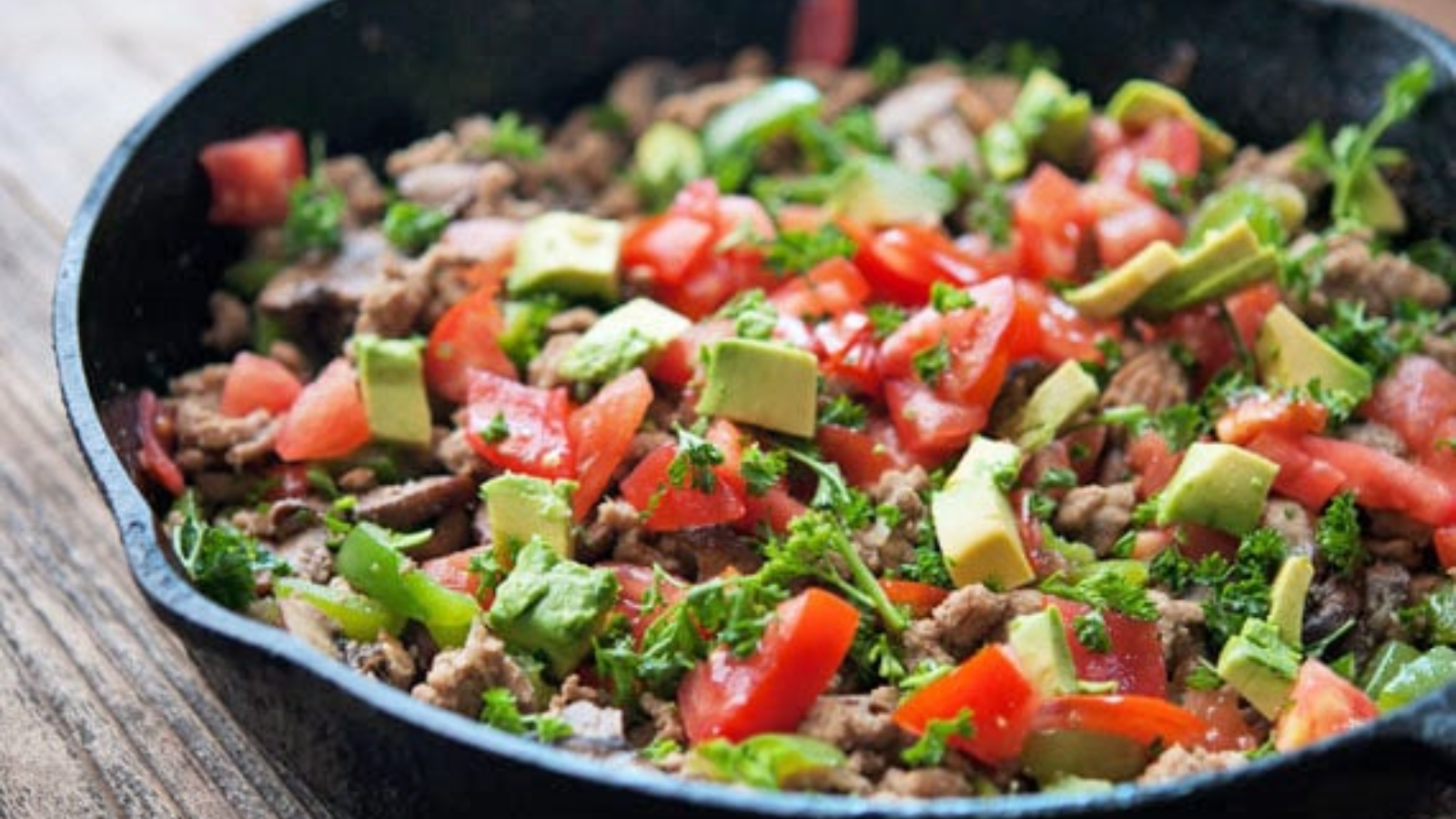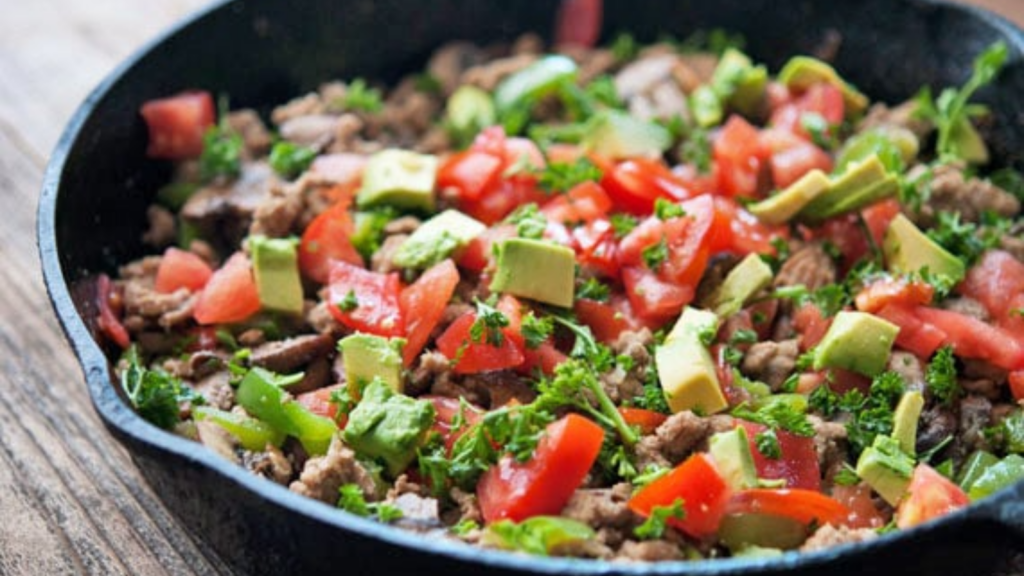 Lean ground turkey is a great replacement for ground beef if you are working on your health. Here, we give you 17 Meals with ground turkey that are surprisingly good for you.
While You're Cooking, Prep Breakfast For Tomorrow Too. It Only Takes 5 Minutes!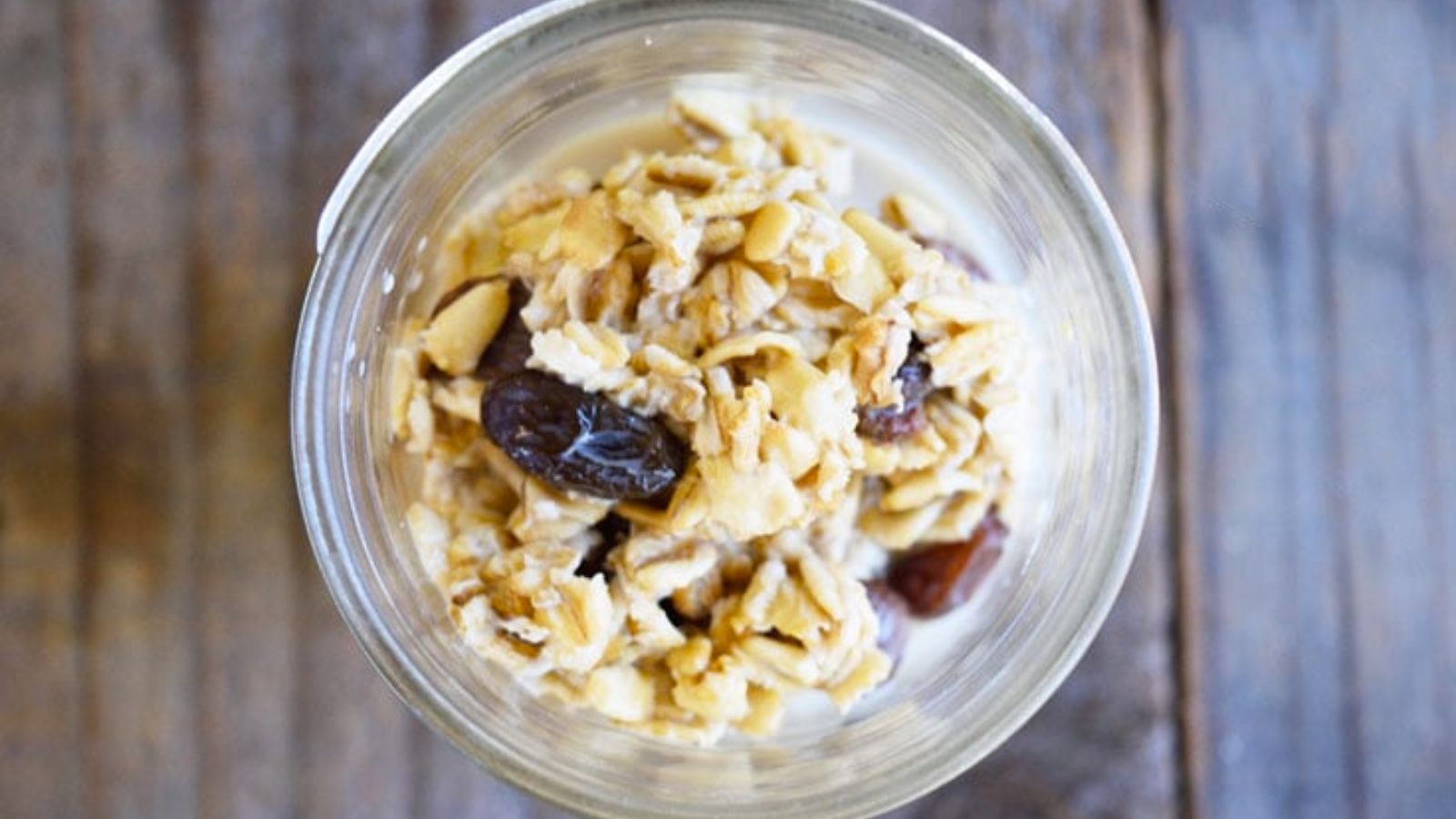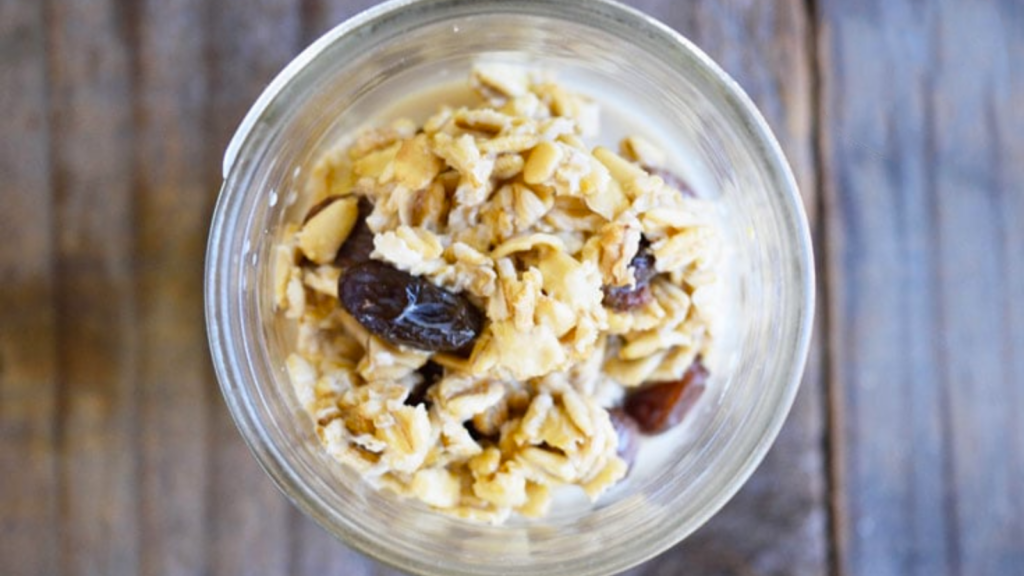 Prepping overnight oats the night before is a fantastic way to ensure that your morning runs smoothly. These delicious oatmeal recipes are prepped in just 5 minutes. In fact, you can even make homemade oatmeal packets with these recipes, so all you have to do is grab a packet and get it in the fridge.
This originally appeared on The Gracious Pantry.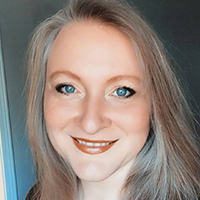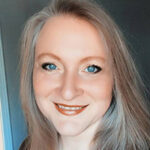 I'm Tiffany, a writer for MSN and the AP Newswire, a cookbook author, digital publisher, food lover, and mom. I create healthy, clean eating recipes for everyday living.