16 Solo Suppers That Aren't Take-Out
This post may contain affiliate links. Read my
Privacy Policy.
As an Amazon Associate I earn from qualifying purchases.
Sick of take-out? Many people are. You can only eat at the same places for so long before it gets old. Delivery may be convenient, but it definitely has its downsides. We won't even discuss to impact on health. So, instead, try one of these solo suppers you can make at home quickly and easily any night of the week.
1. Tuna Pasta Salad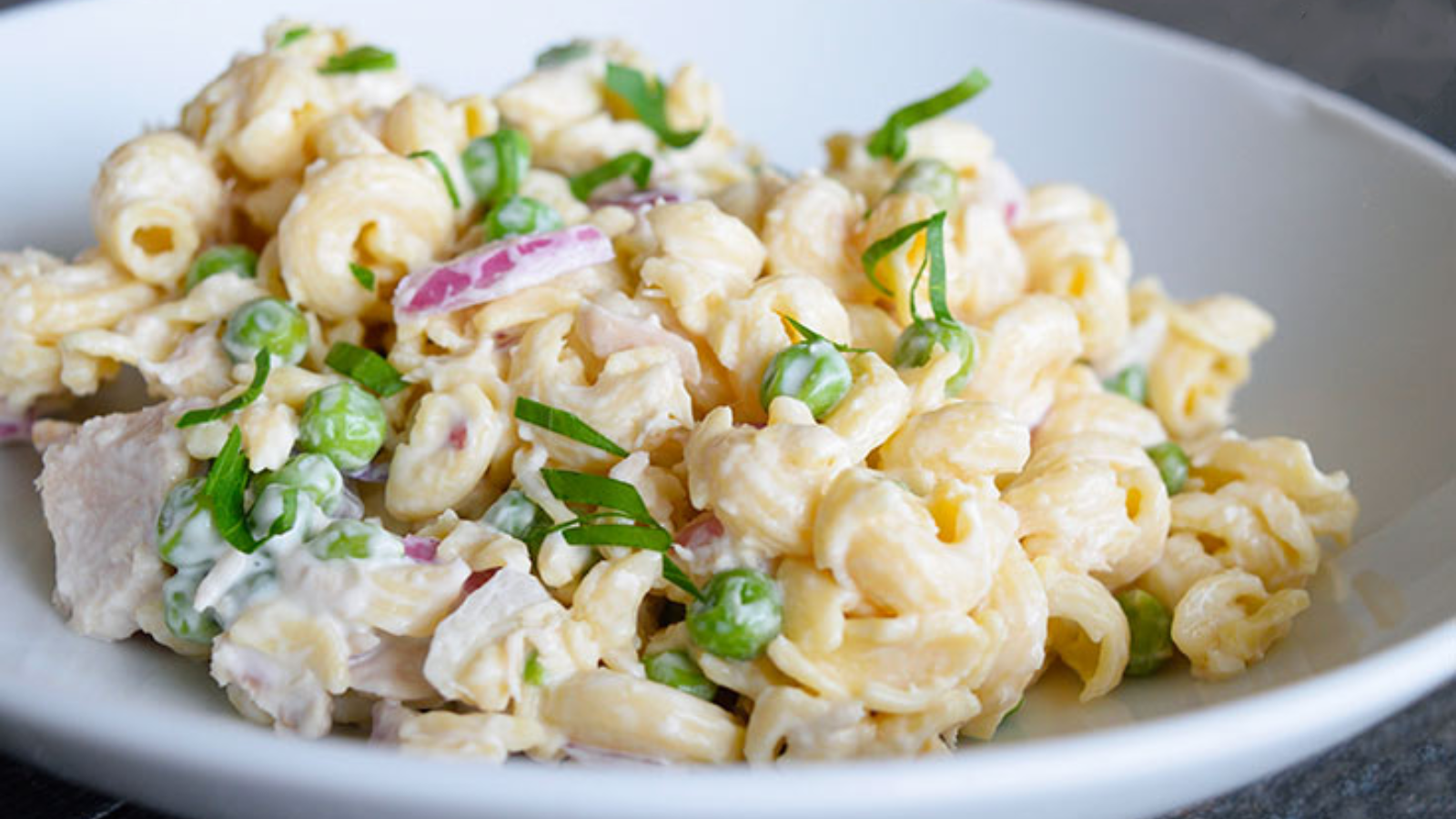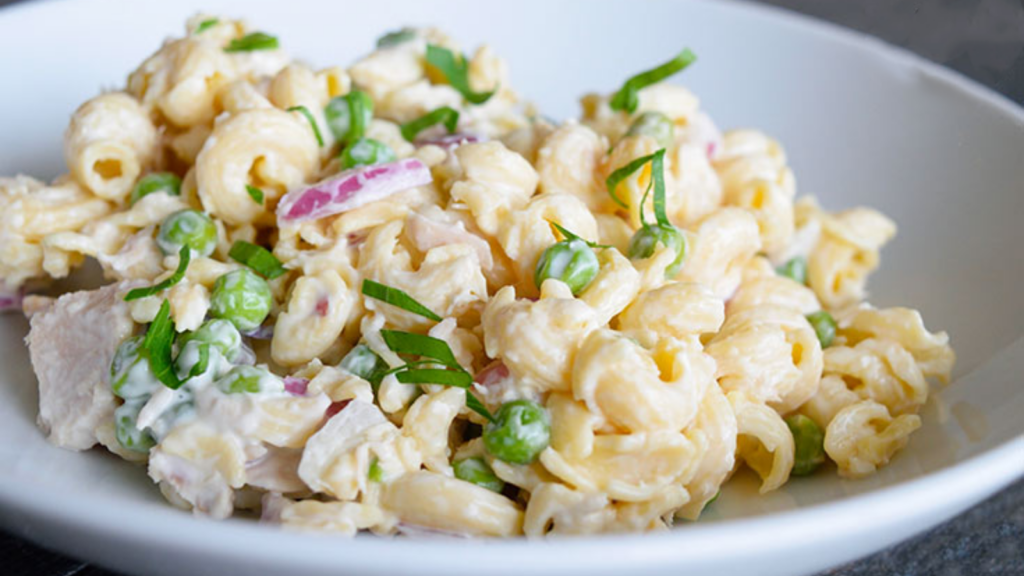 While you'll want to cut this recipe in half if you are only cooking for yourself, this healthy tuna pasta salad is a quick and delicious meal for any night of the week.
2. Air Fryer Tuna Melt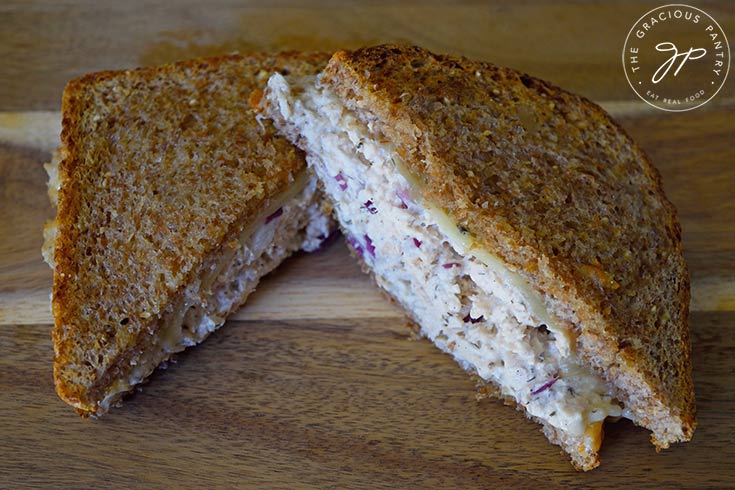 Air Fryer Tuna Melts are a deliciously simple meal that you can multiply as needed. If you are eating alone, it's simple to put together a small salad to go with this while it cooks.
3. Buffalo Chicken Pizza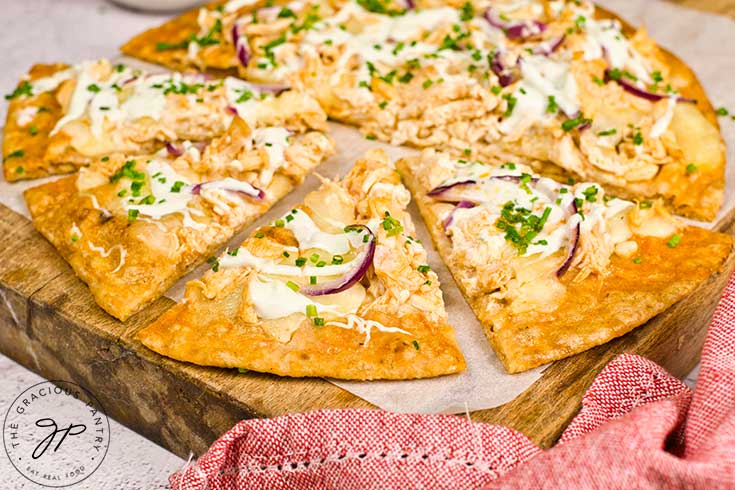 Buffalo Chicken Pizza is made easily for one person with the use of pita bread for a crust. The rest is just toppings.
4. Grilled Cheese Sandwich With Blackberries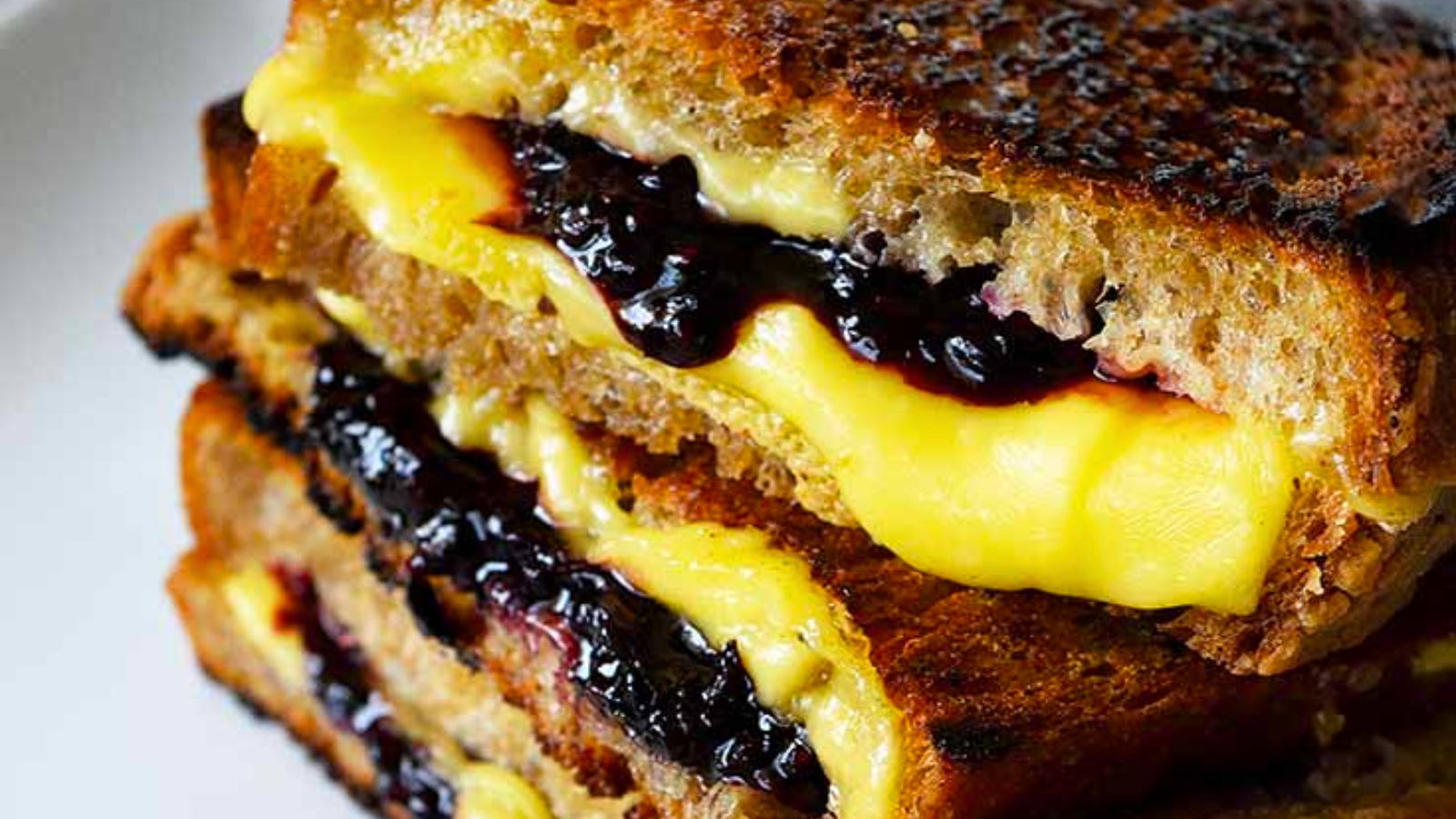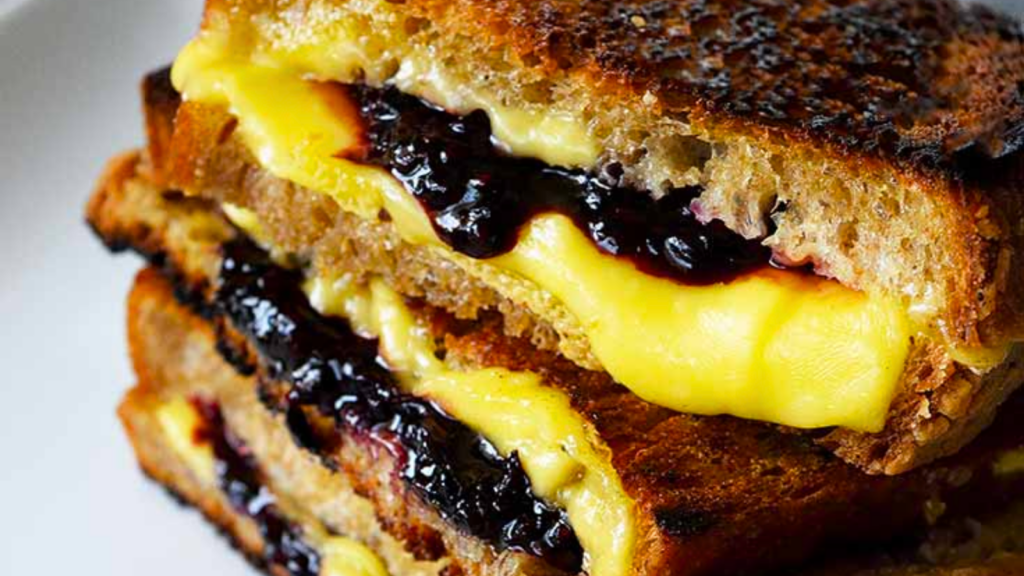 One of the simplest meals you can make is a grilled cheese sandwich. But that doesn't mean it has to be the same old boring grilled cheese. On the contrary, there are so many ways to kick things up a notch. This Grilled Cheese Sandwich With Blackberries is proof. Serve it with a green salad on the side for a complete meal.
5. Potato Cheese Soup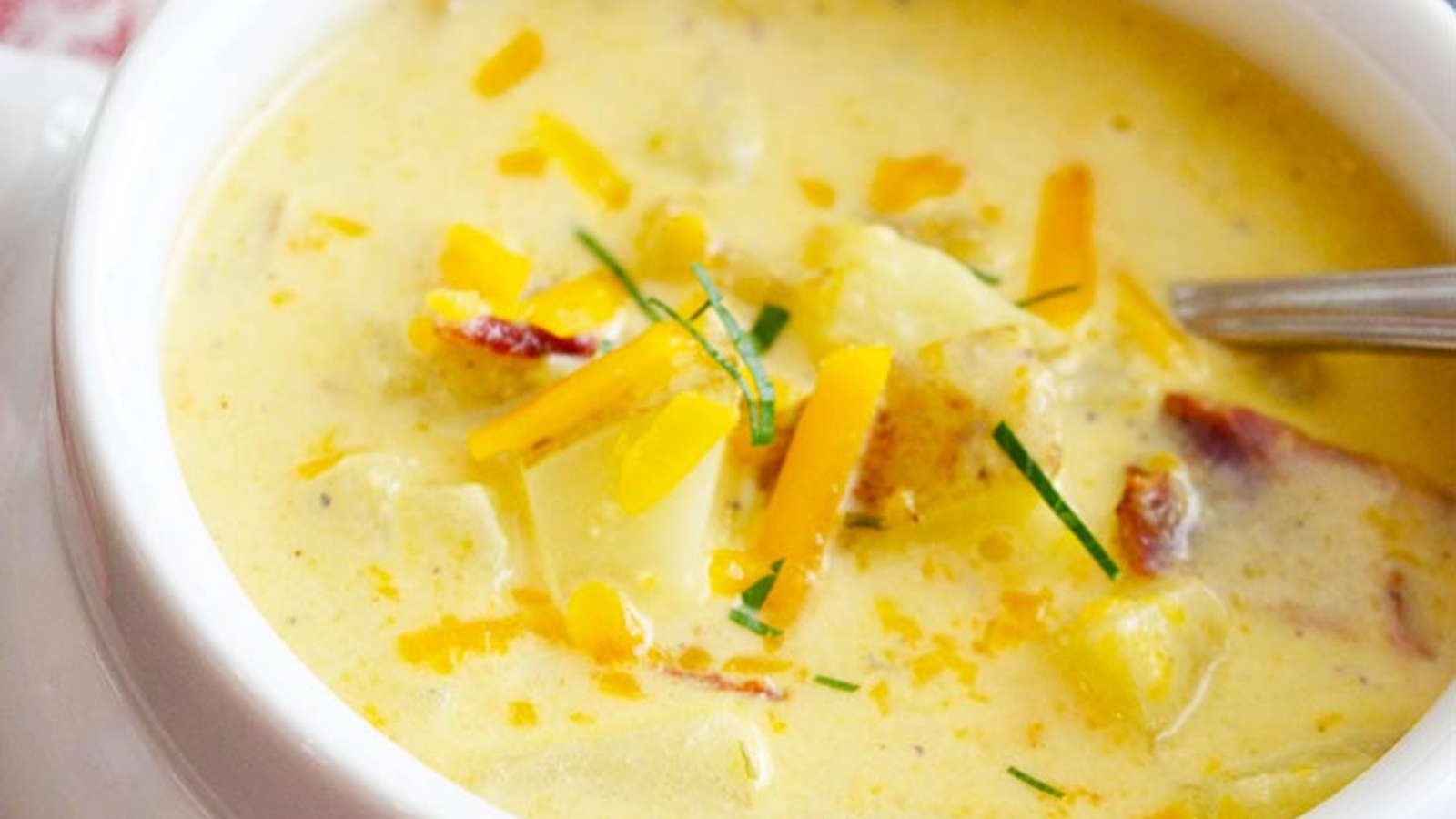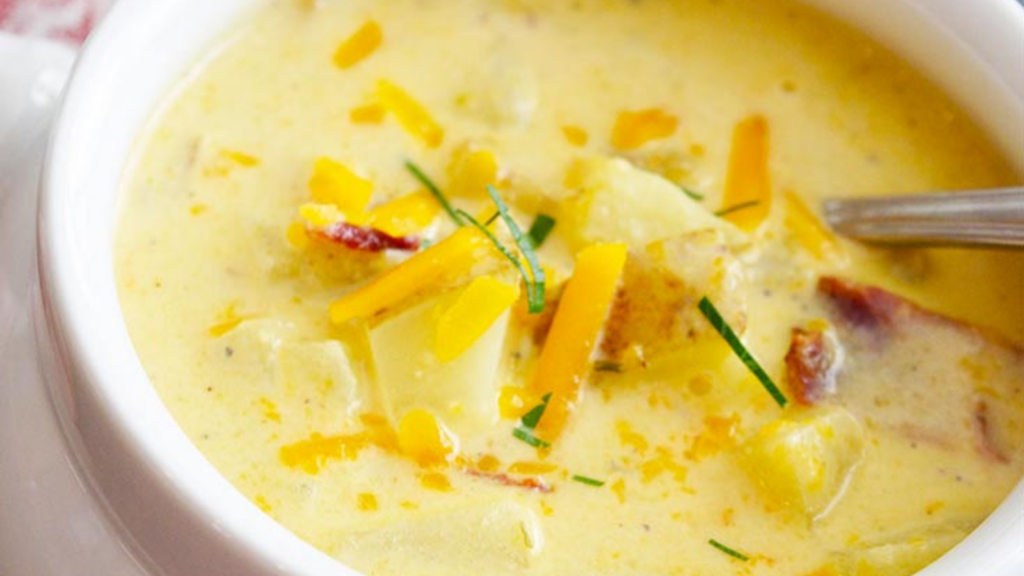 This bowl of comfort is sure to please. Potato Cheese Soup is tough to beat, it's filling, and best of all, the recipe makes just one bowl! Of course, you can always double the recipe if you want more… because you probably will. Just sayin'…
6. Supreme Pizza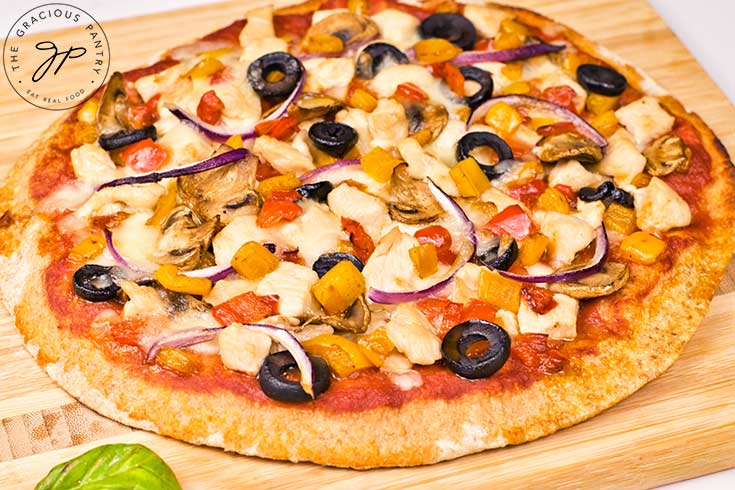 This delicious Supreme Pizza is perfect for one person, but you can also multiply it for company if you wish.
7. Air Fryer Chicken Breast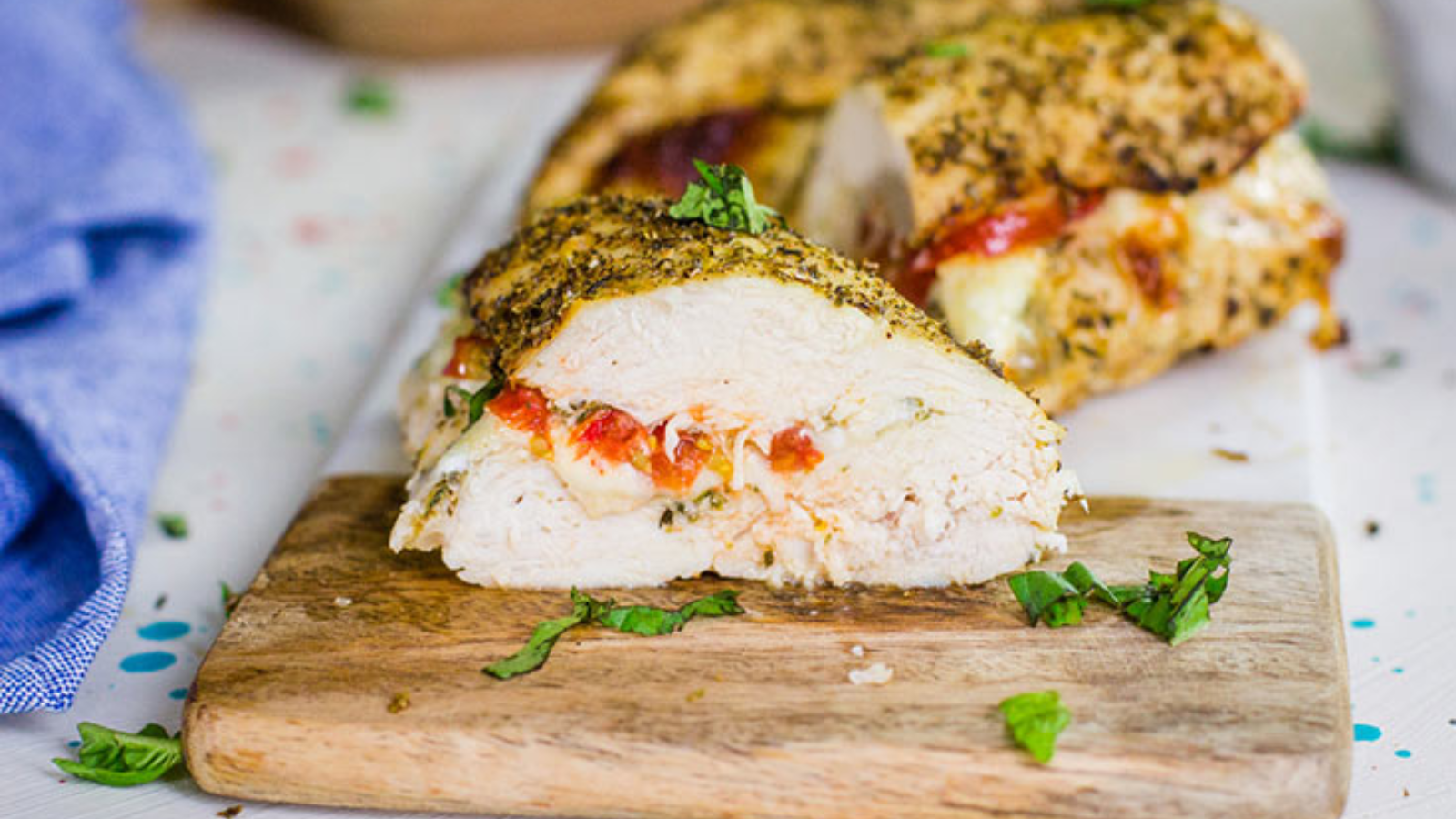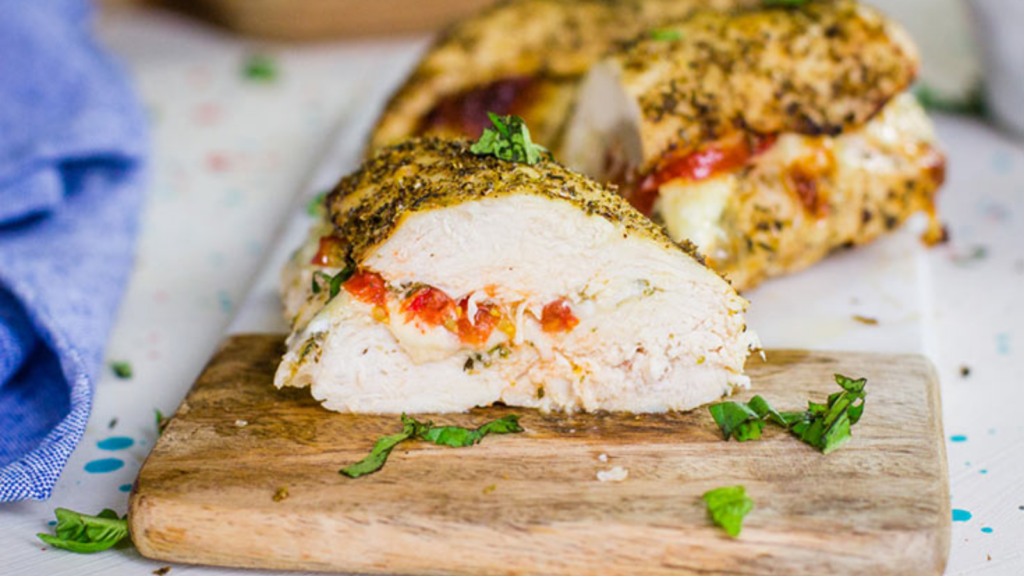 If you live solo, few appliances are as handy as an air fryer. Especially now that they have so many contraptions that have more than one function. Air-fried chicken is pretty amazing stuff. And these Air Fryer Chicken Breasts are no exception. The recipe calls for two chicken breasts, but you can certainly cook just one unless you want leftovers for lunch the next day. Serve with some veggies and a baked potato or some rice.
8. Cranberry Walnut Salad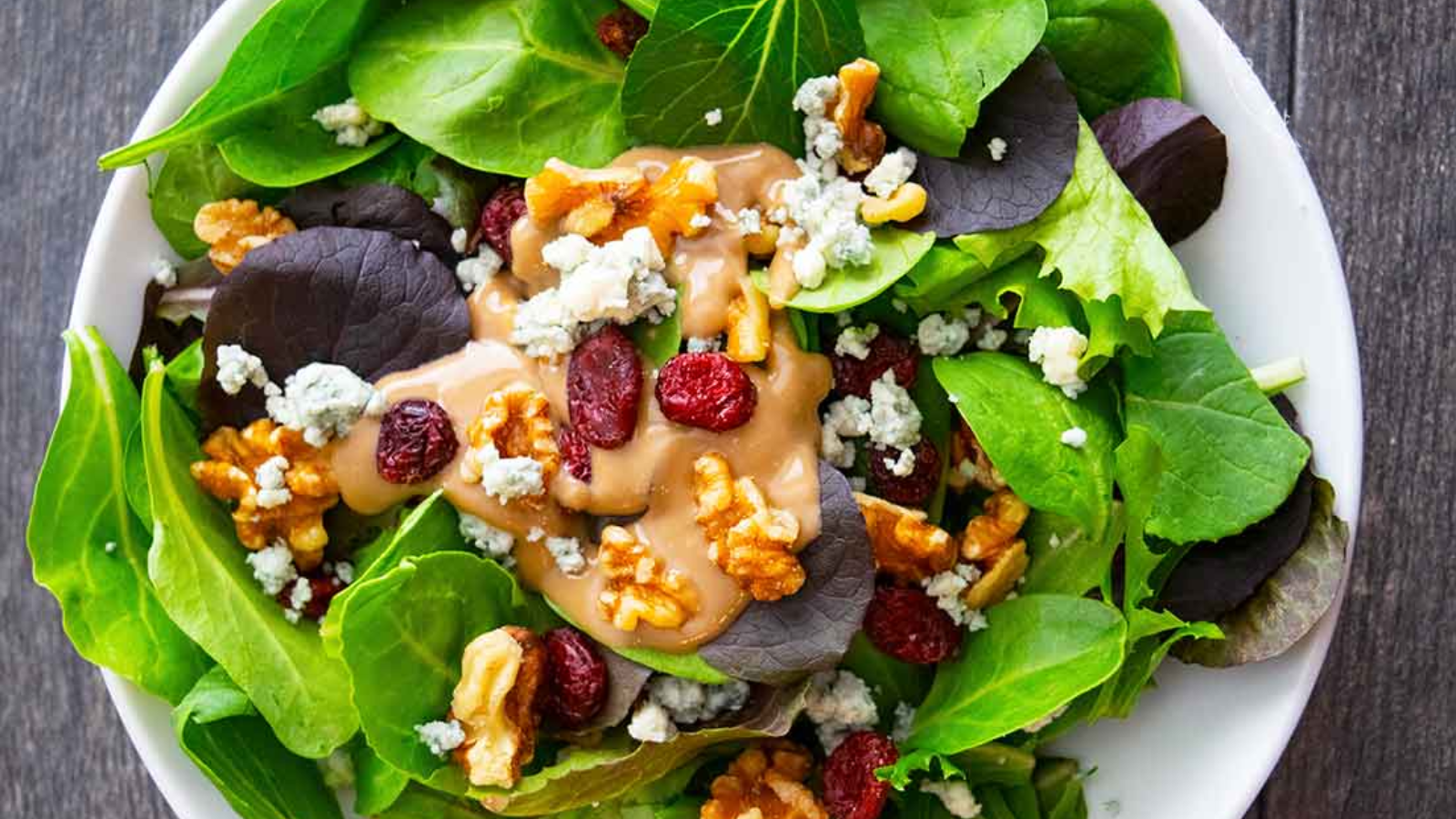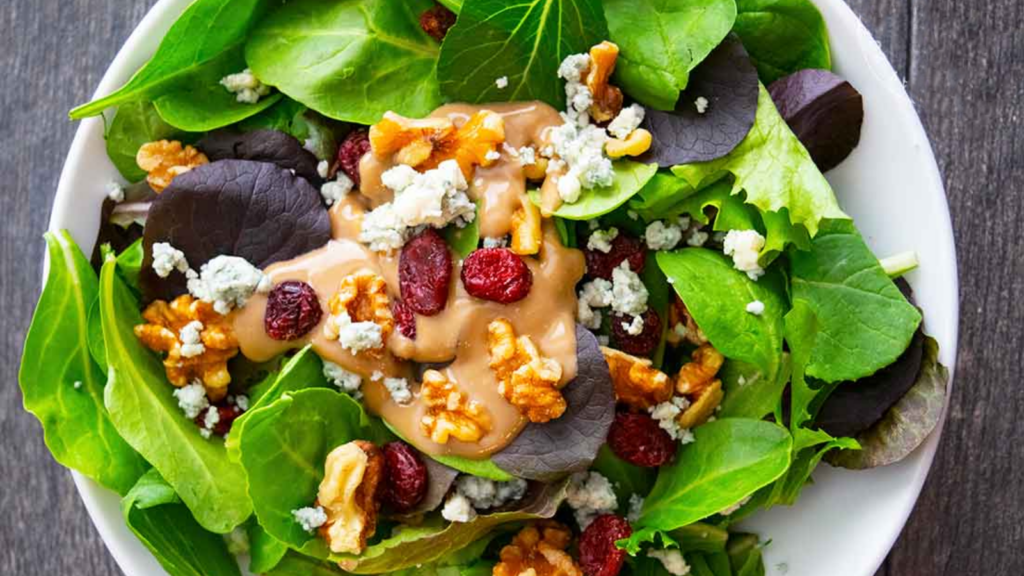 Salads are always a great option for one person because you can make as much or as little as you like. This Cranberry Walnut Salad is packed with flavor and good nutrition, and it's great for lunch or served at dinner alongside a piece of fish, a steak, or a chicken breast.
9. Sweet and Spicy Slow Cooker Chicken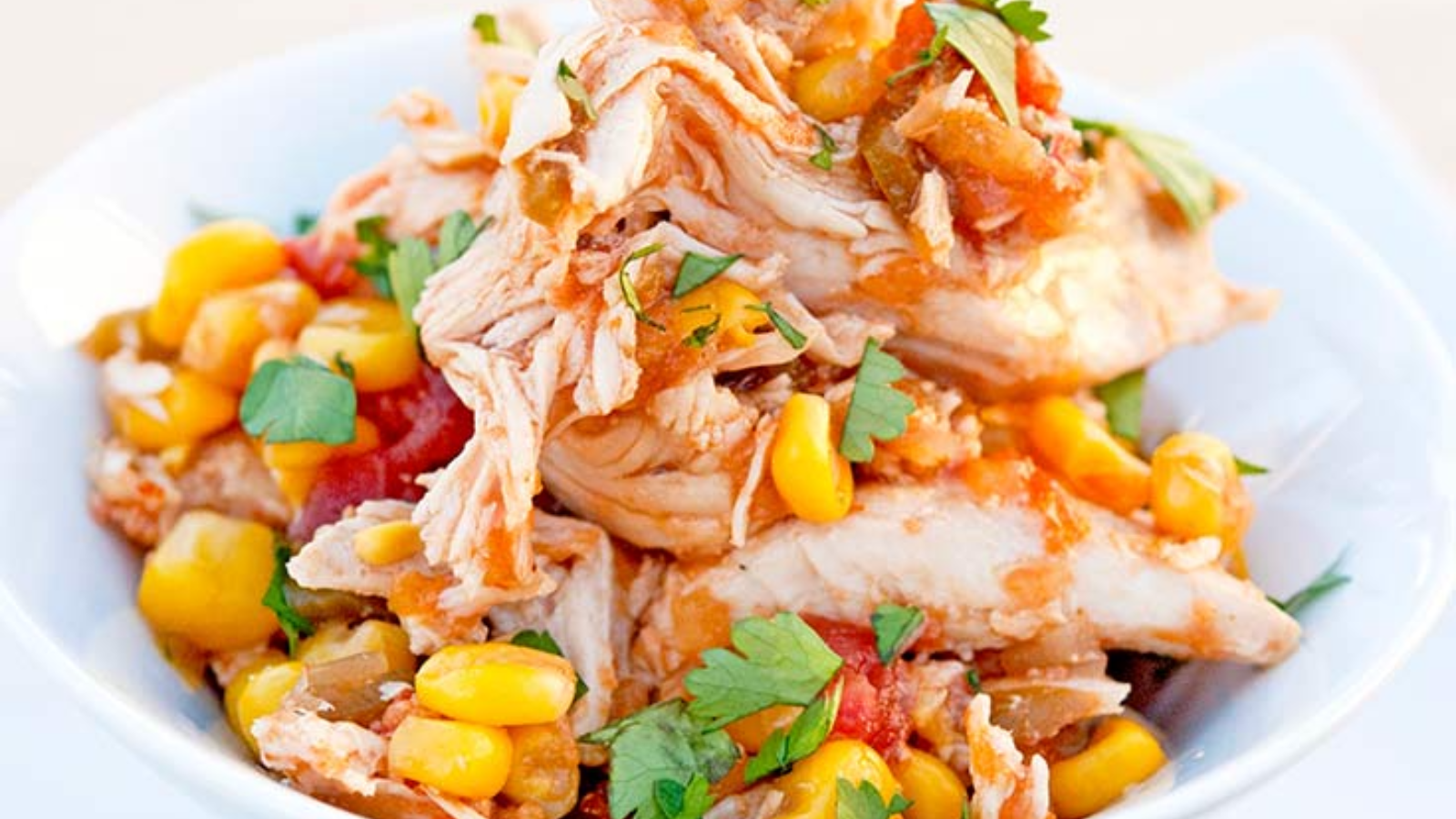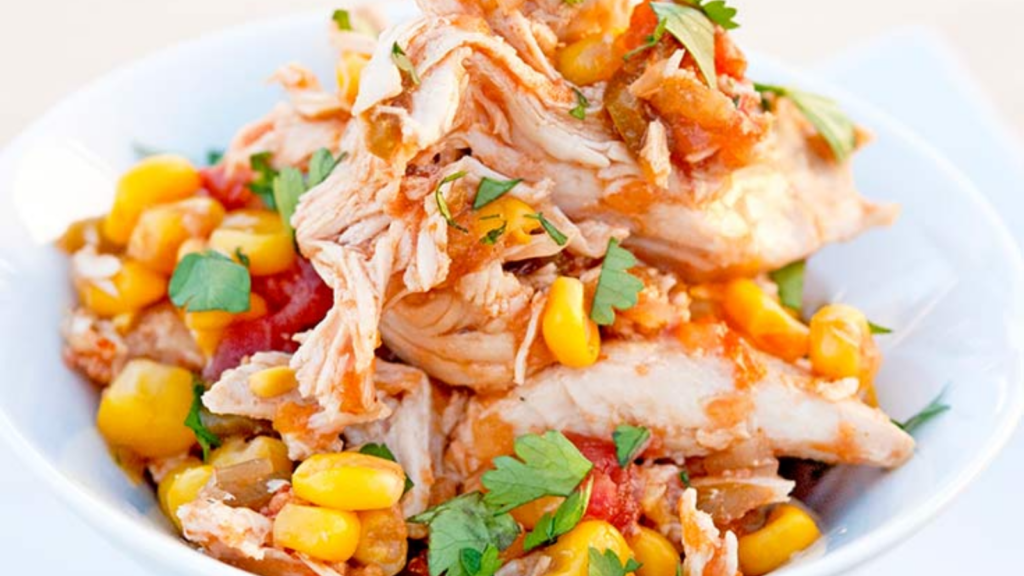 This Sweet And Spicy Slow Cooker Chicken is a wonderful way to make dinner for one. You can make it as mild or as spicy as you like. Serve it with a baked potato and some veggies, or a green salad and some rice. You can also shred it to mix it with other grains.
10. Baked Pesto Chicken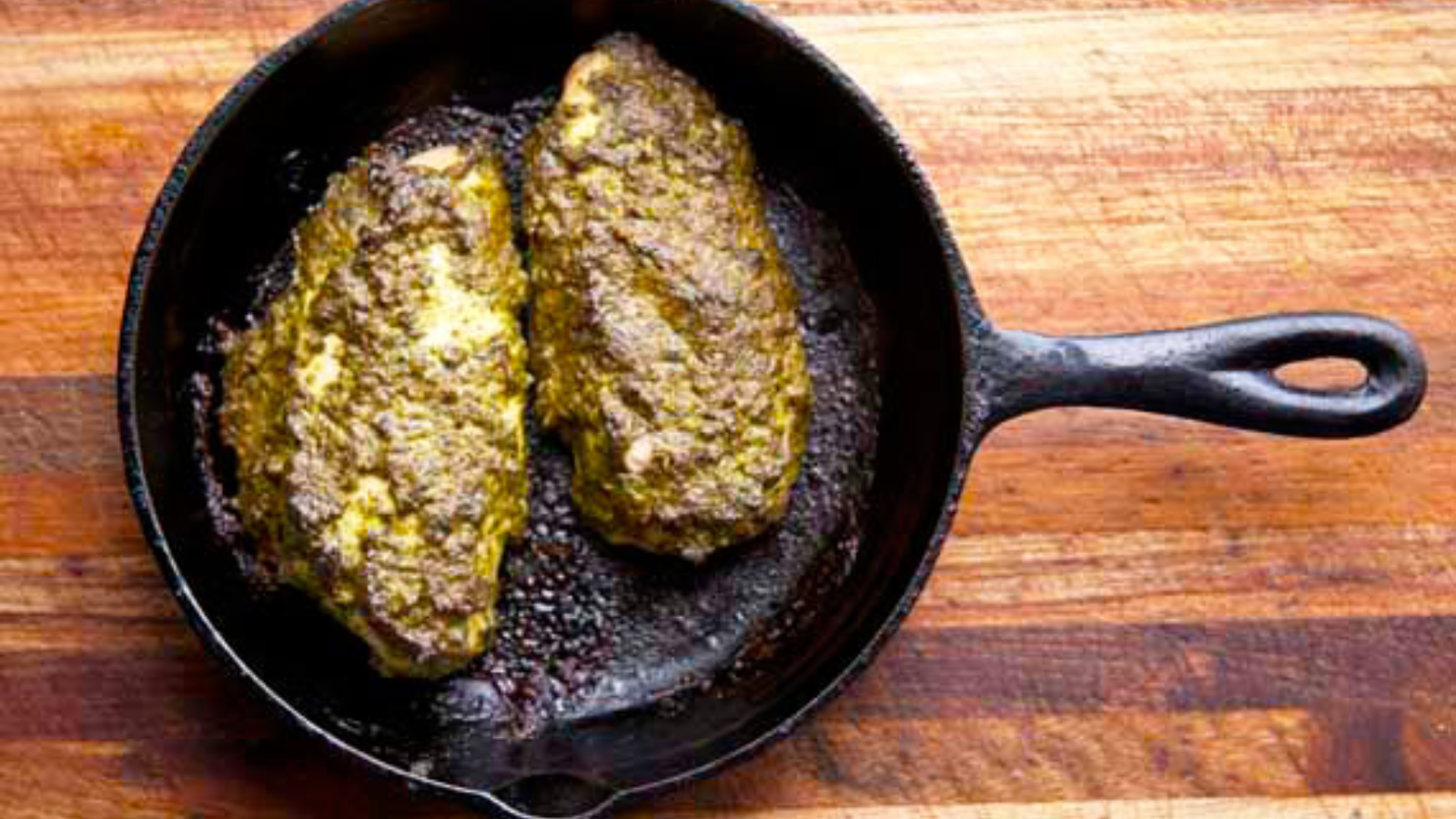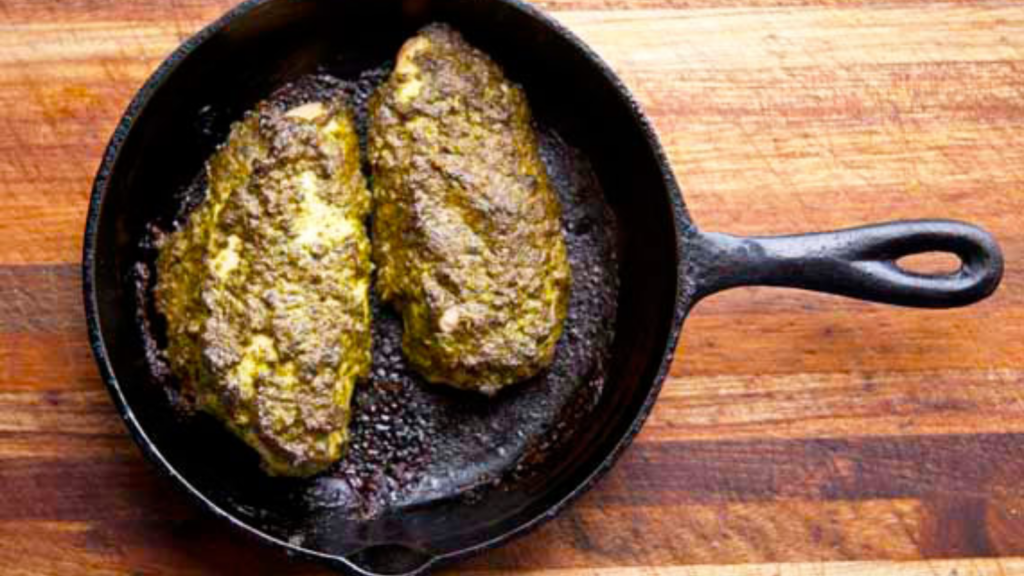 This delicious Baked Pesto Chicken is a great way to make dinner as well as lunch for the next day. It can be enjoyed as is for dinner with a salad and some rice, and the second piece can be sliced for sandwiches for work the next day. Cook once, eat twice!
11. Cobb Salad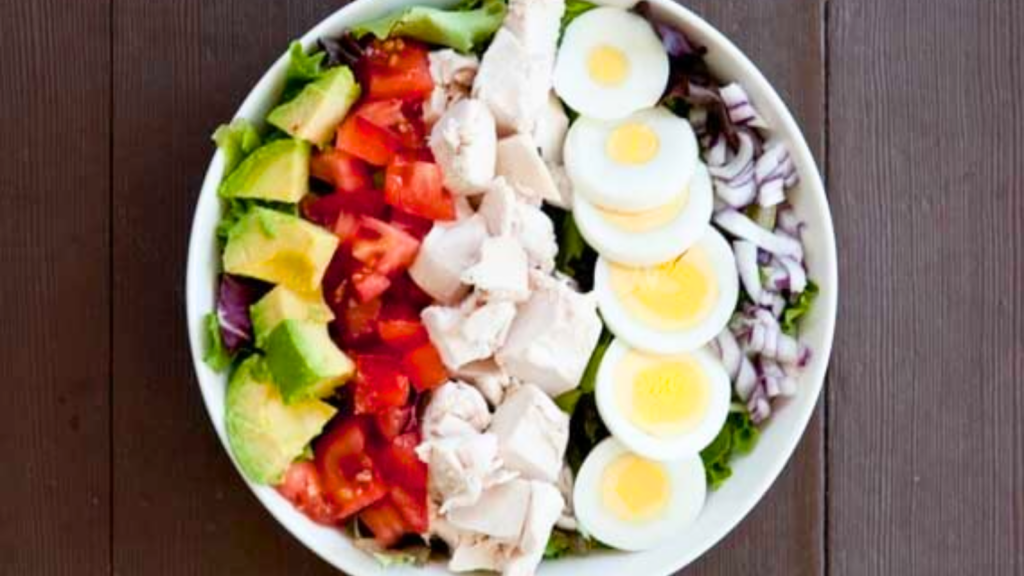 A good Cobb Salad is a thing of beauty. With just the proper ingredients and the perfect dressing, it's a very filling meal that needs so accompaniments. This makes a large salad for one person, so feel free to cut it in half when you make it or pack half for lunch the next day.
12. Stuffed Mexican Quesadillas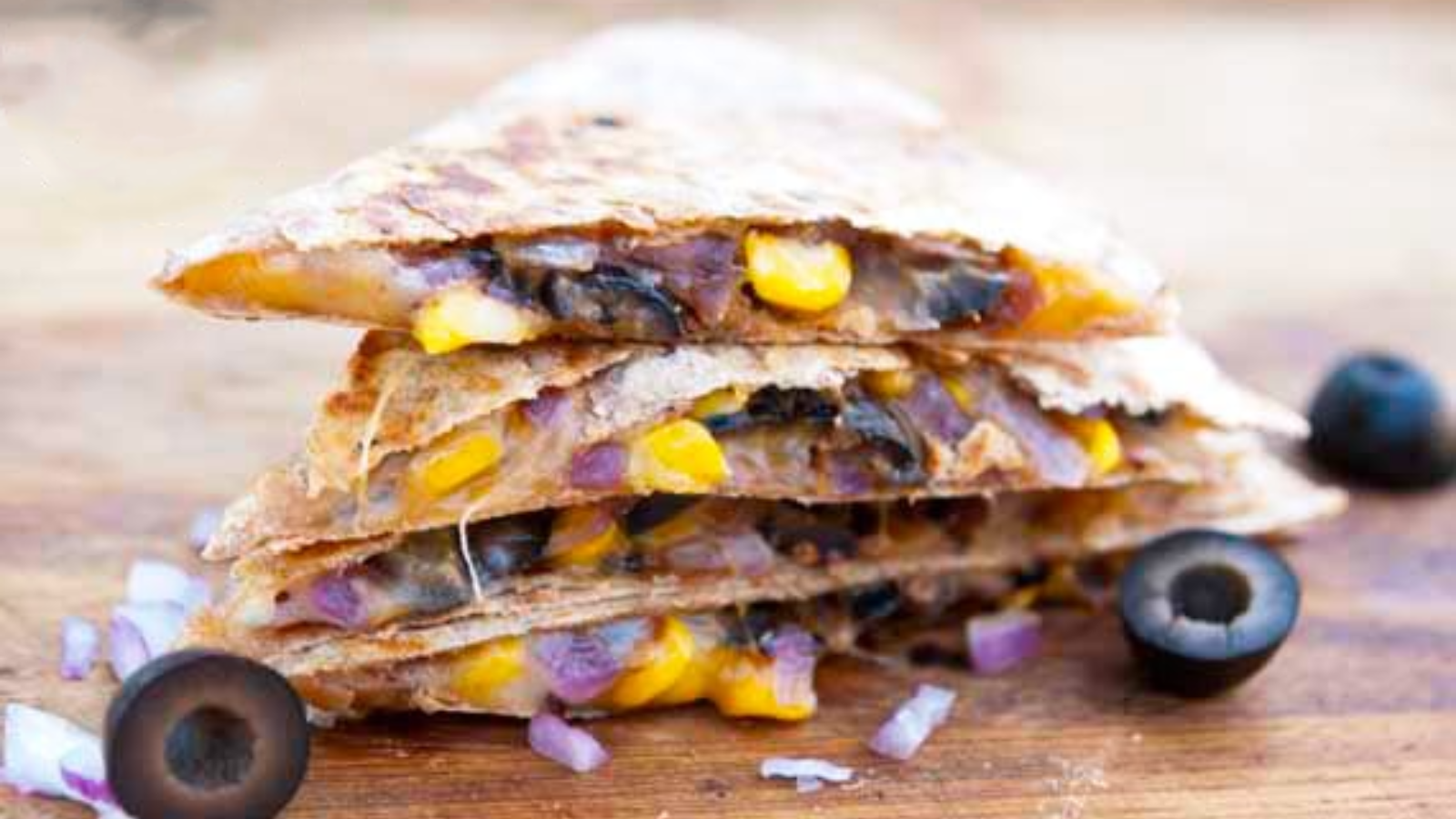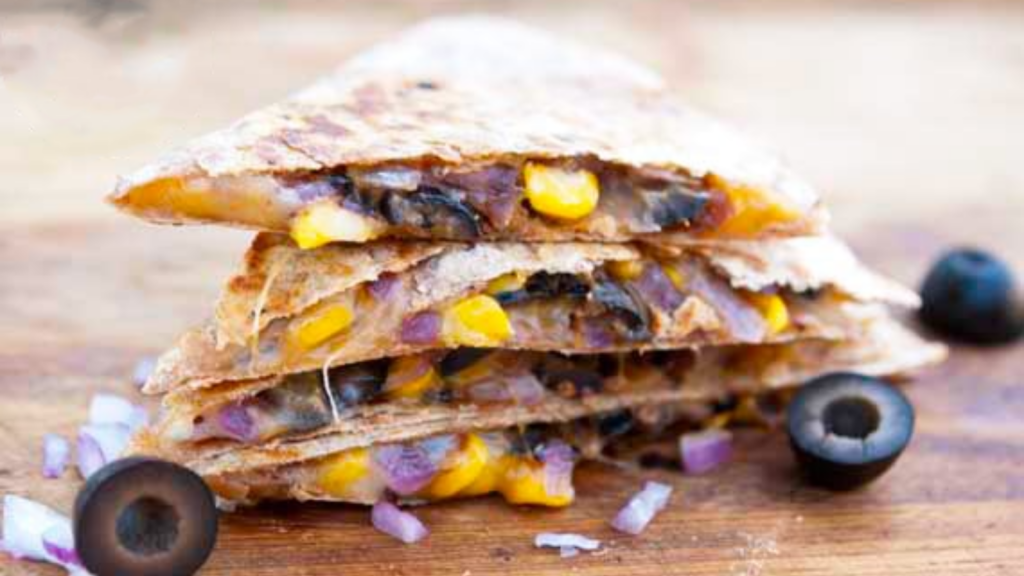 Quesadillas are another of those deliciously simple meals that are quick to make and don't dirty a ton of dishes. These Stuffed Mexican Quesadillas are perfect for dinner served with a salad or some chips and guacamole and some refried beans.
13. Shrimp And Asparagus Skillet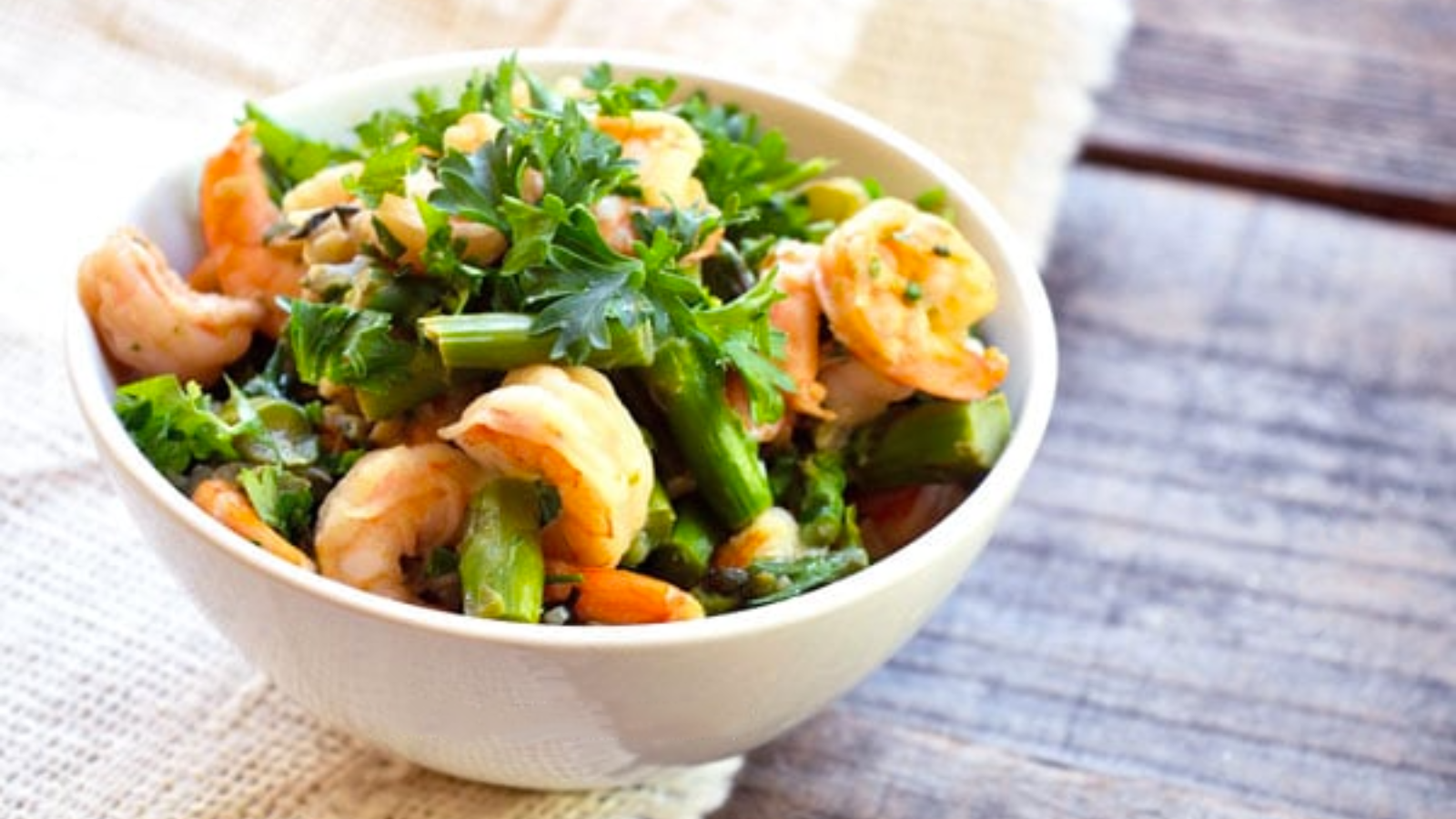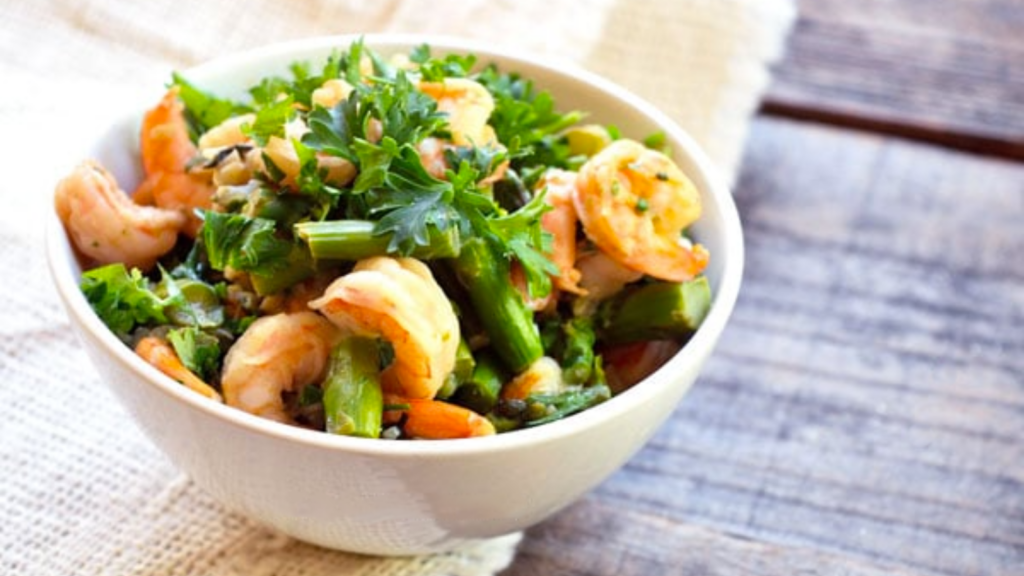 If you love shrimp, this tasty Shrimp And Asparagus Skillet is great for a lower-carb meal. You can add carbs if you wish by serving a side with it, such as rice, a baked potato, or even just some flatbread. Either way, it's delicious.
14. Tuna Stuffed Avocados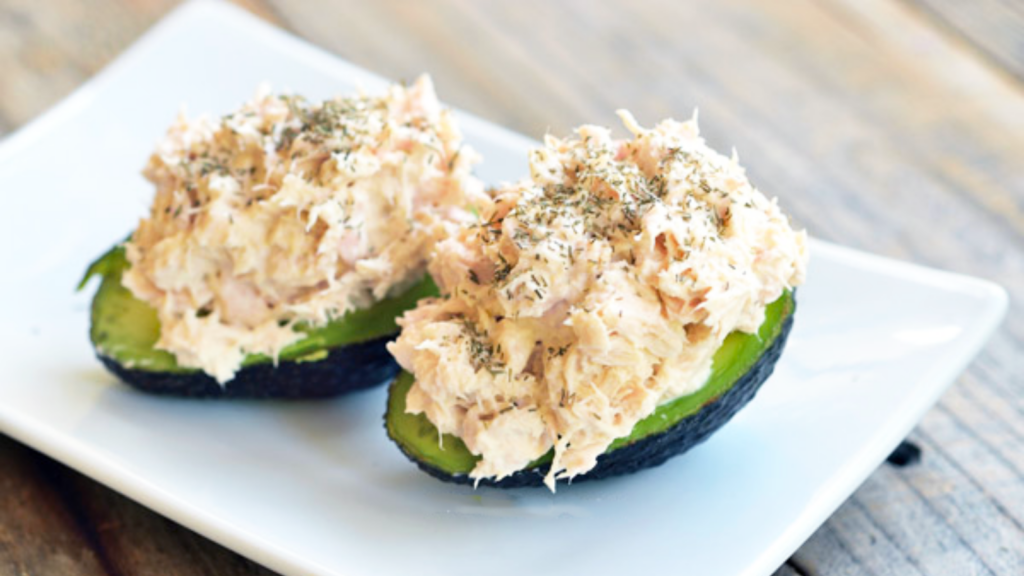 This is another low-carb meal that is absolutely delicious. This Tuna Stuffed Avocados recipe is fantastic for a regular meal or a keto meal. It has plenty of healthy fats and can easily be served with a delicious salad or even used as a filling for a sandwich if you don't eat low carb. But don't feel you have to put it between bread. It's great just like this.
15. Grownup Grilled Cheese Sandwich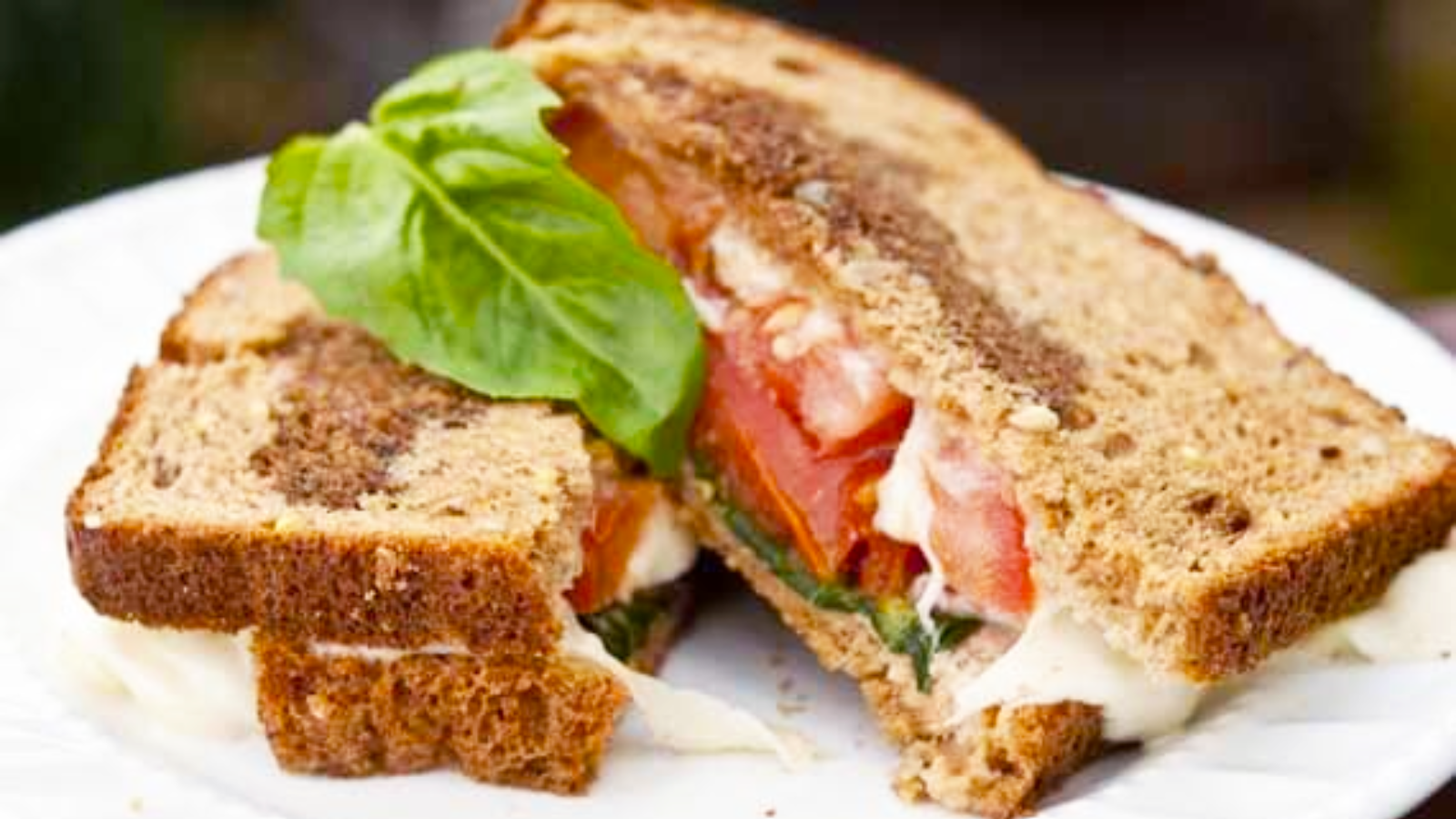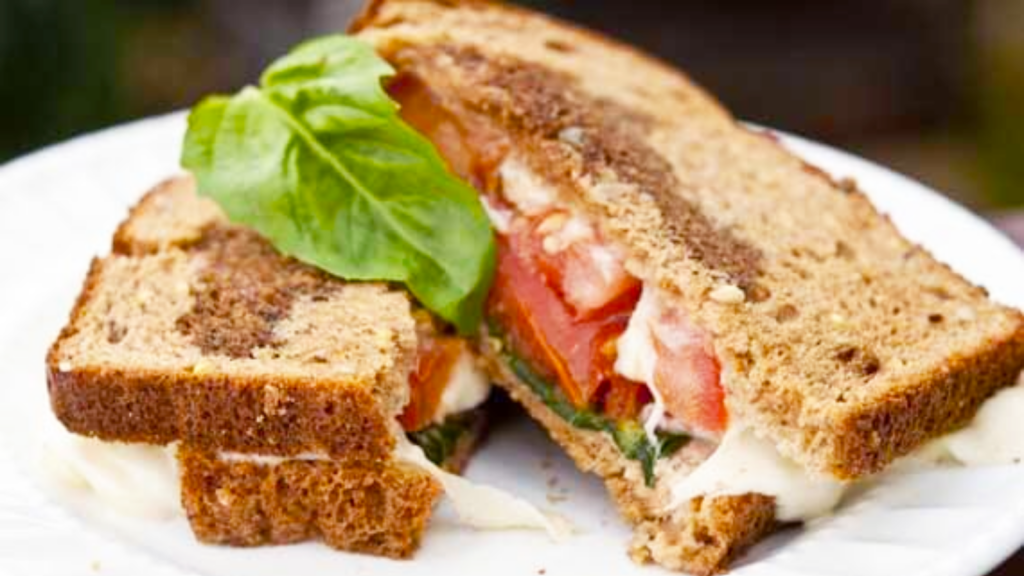 Yep, another grilled cheese sandwich. But like the first one on this list, this is a little different than what you ate as a kid. This Grownup Grilled Cheese Sandwich is specifically made for grown taste buds. The deep, rich balsamic enhances the cheese, tomatoes, and fresh basil in a way that only adults can appreciate. Serve with a salad for an easy-breezy meal.
16. Pesto Pita Pizza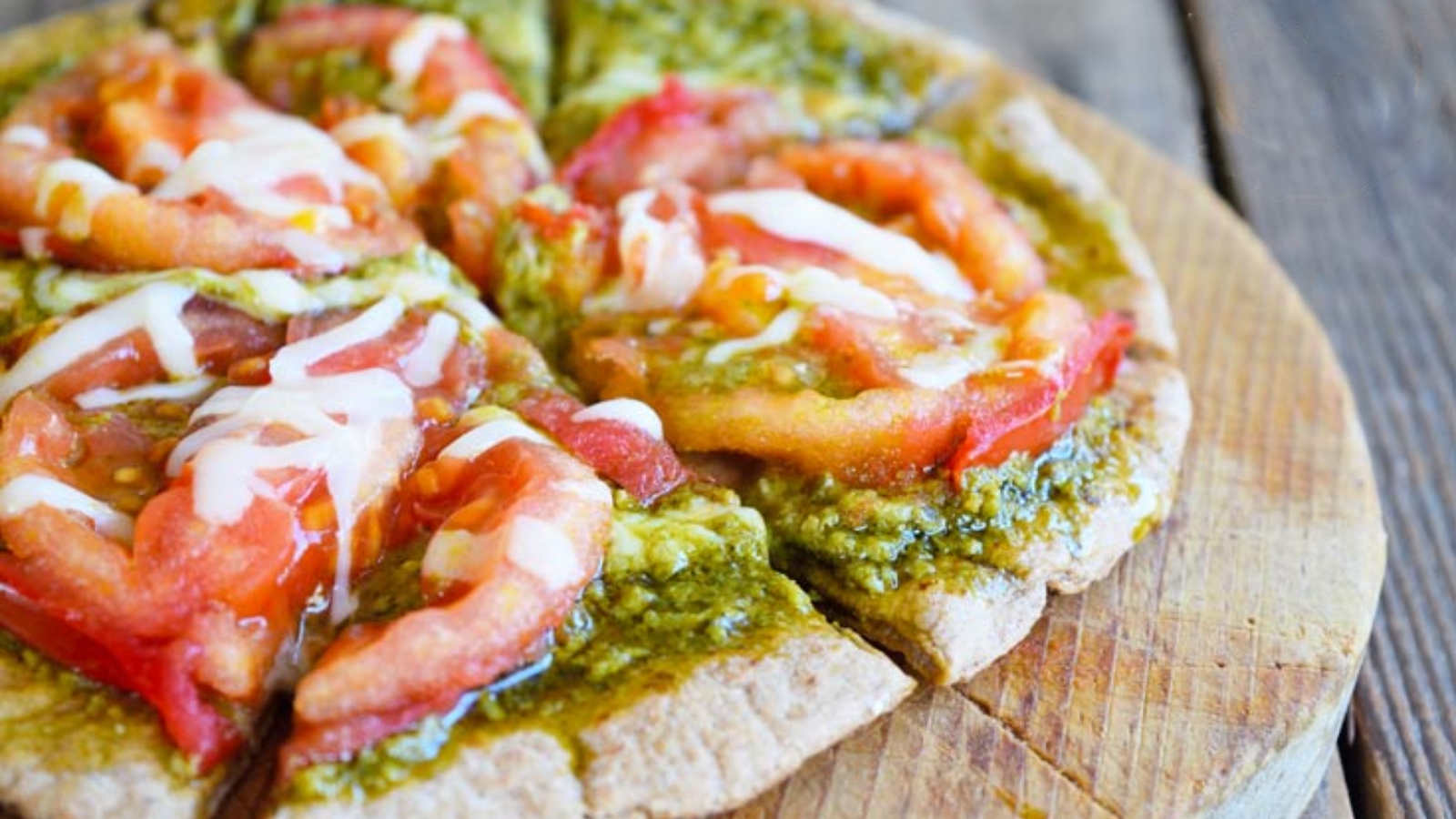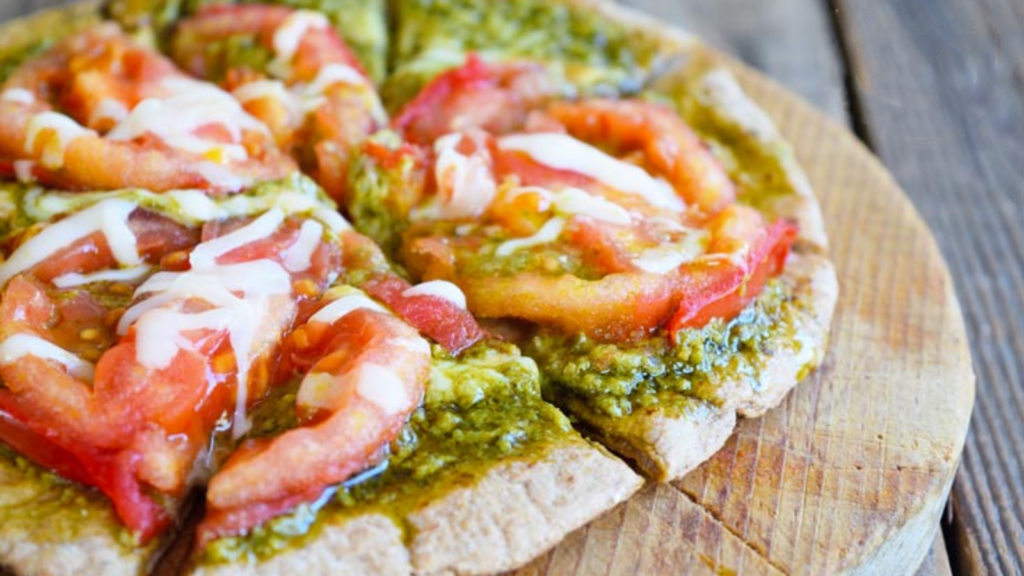 Pita bread is versatile stuff. And one of its best uses is for a personal-size pizza. You don't need to make or bake any pizza dough because pita bread is already ready to go. This Pesto Pita Pizza has all the delicious flavors that pesto has to offer. Serve with a salad for a complete meal.
Sick Of The Same Ol' Chicken For Dinner? Here Are 101 New Ways To Make It!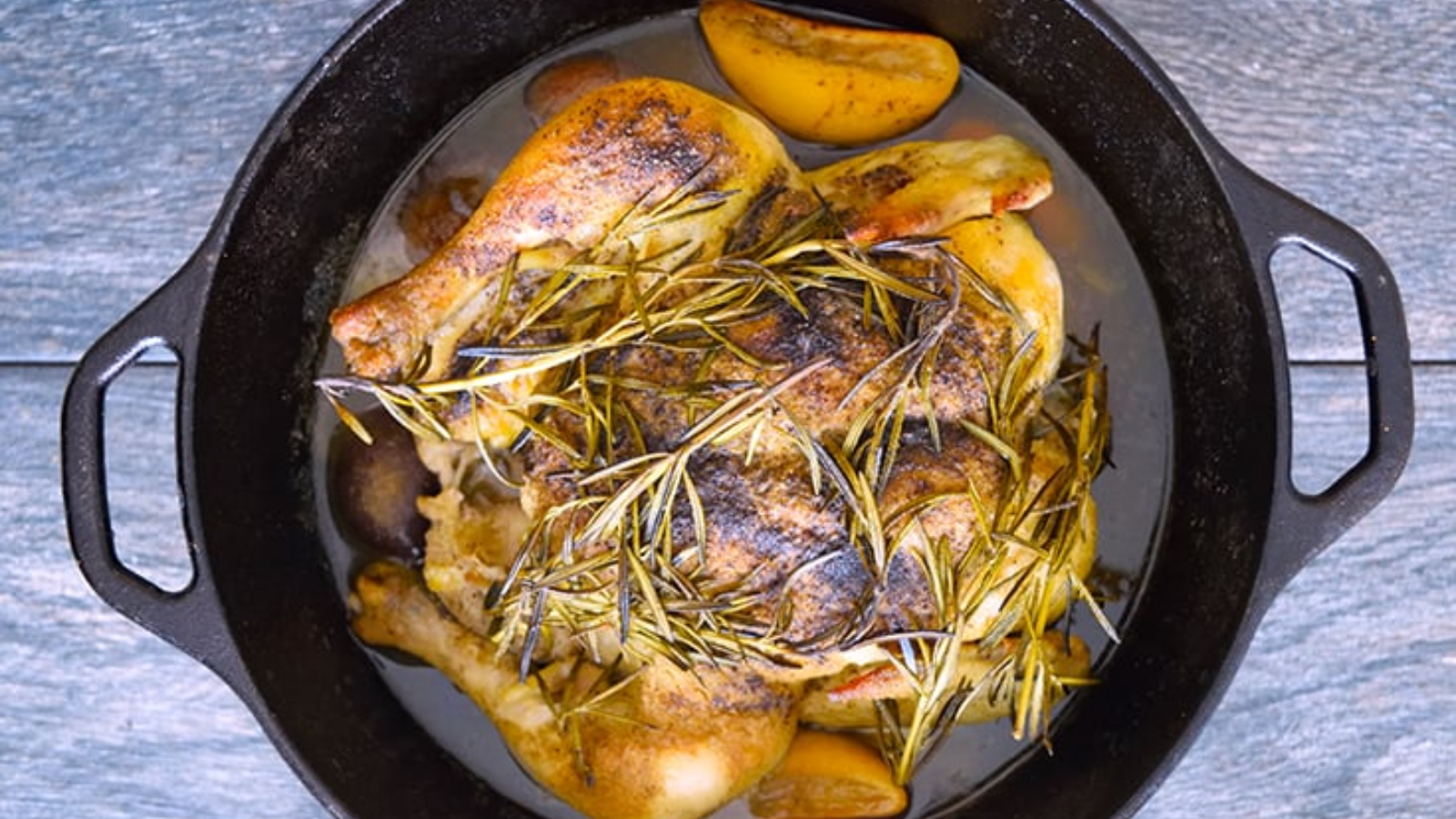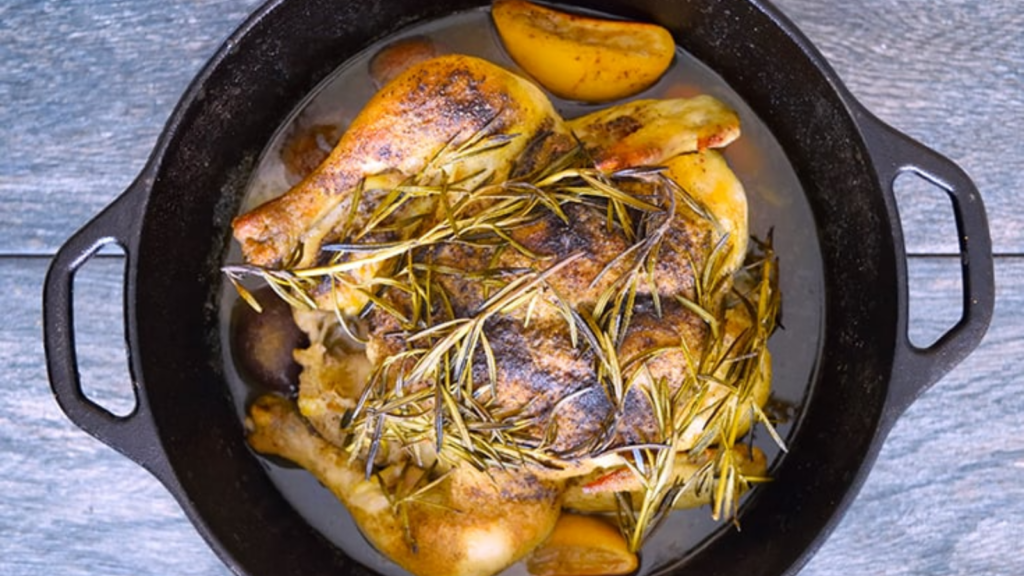 Having chicken for dinner… again? Here are 101 new ways to level up your dinner game tonight.
Healthy Ground Turkey Dinner Ideas That Actually Taste Good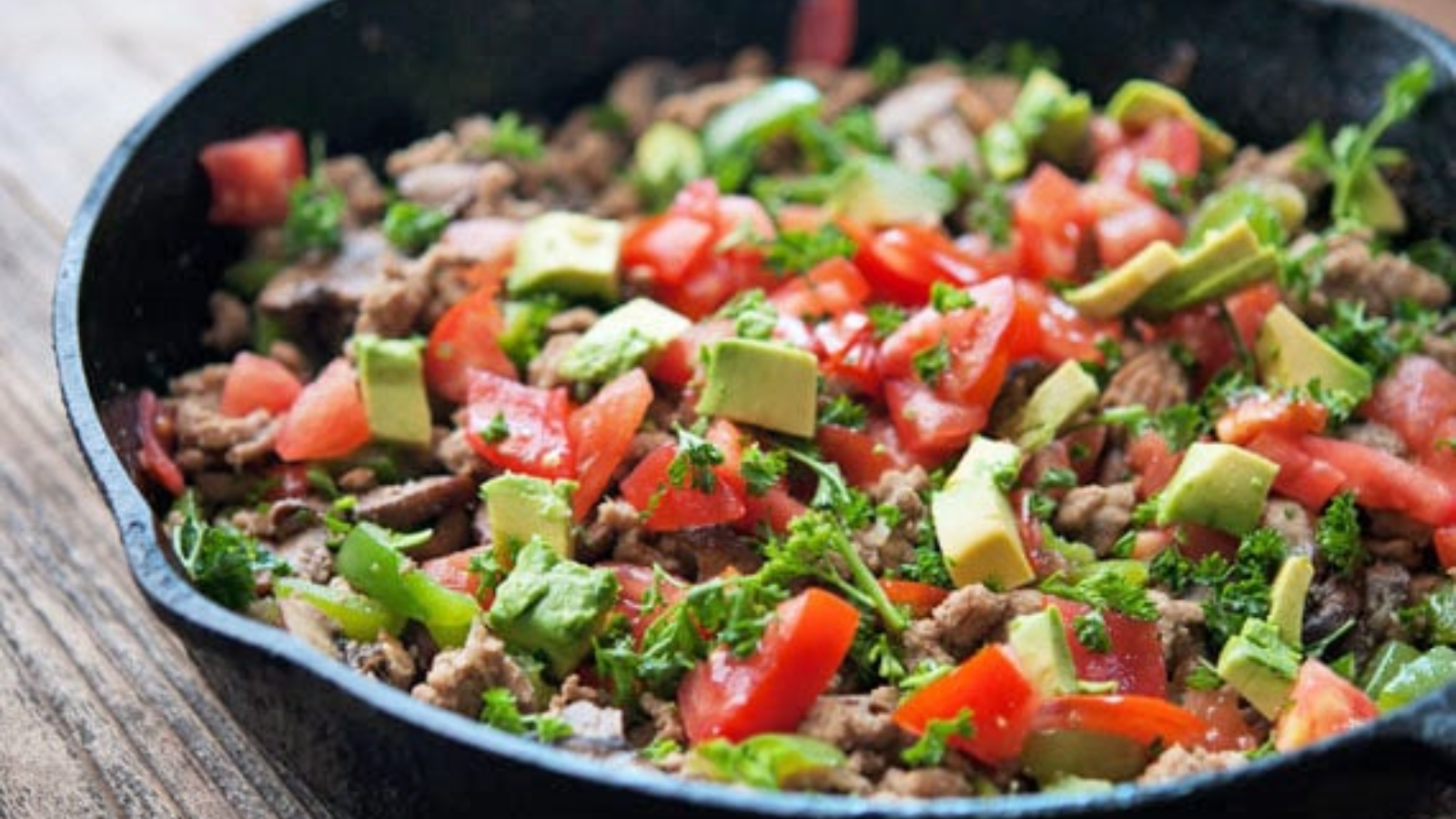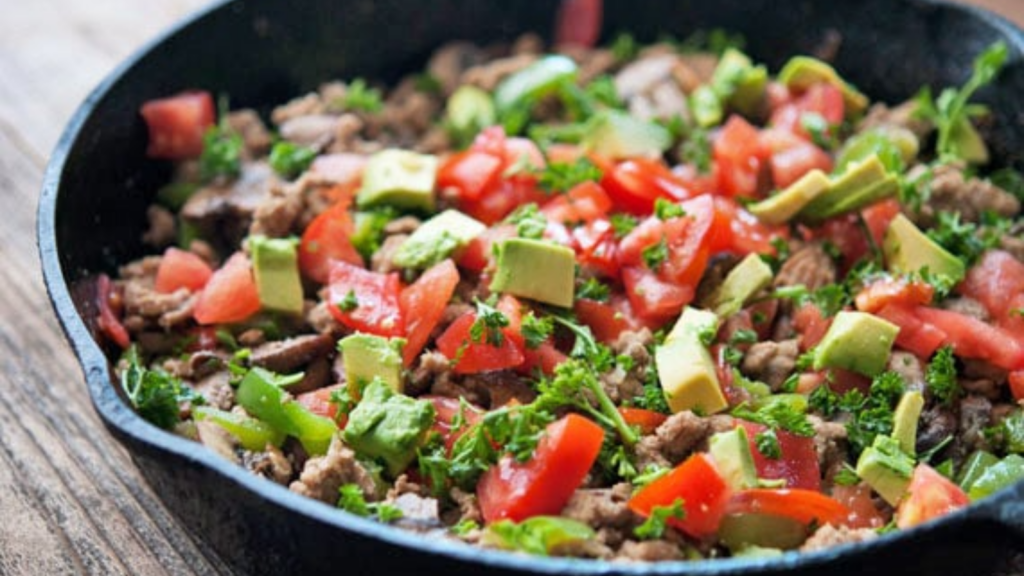 Lean ground turkey is a great replacement for ground beef if you are working on your health. Here, we give you 17 Meals with ground turkey that are surprisingly good for you.
While You're Cooking, Prep Breakfast For Tomorrow Too. It Only Takes 5 Minutes!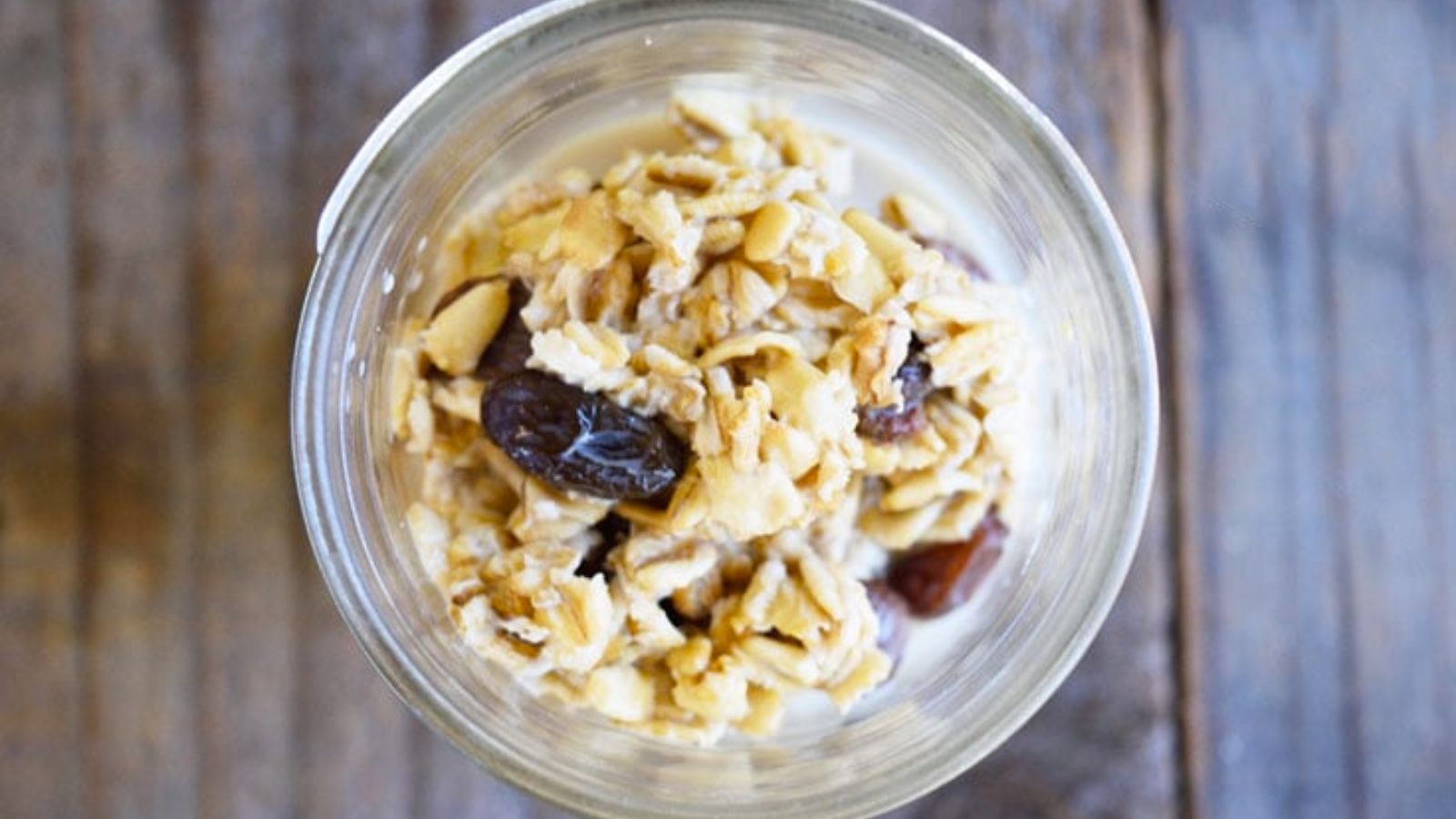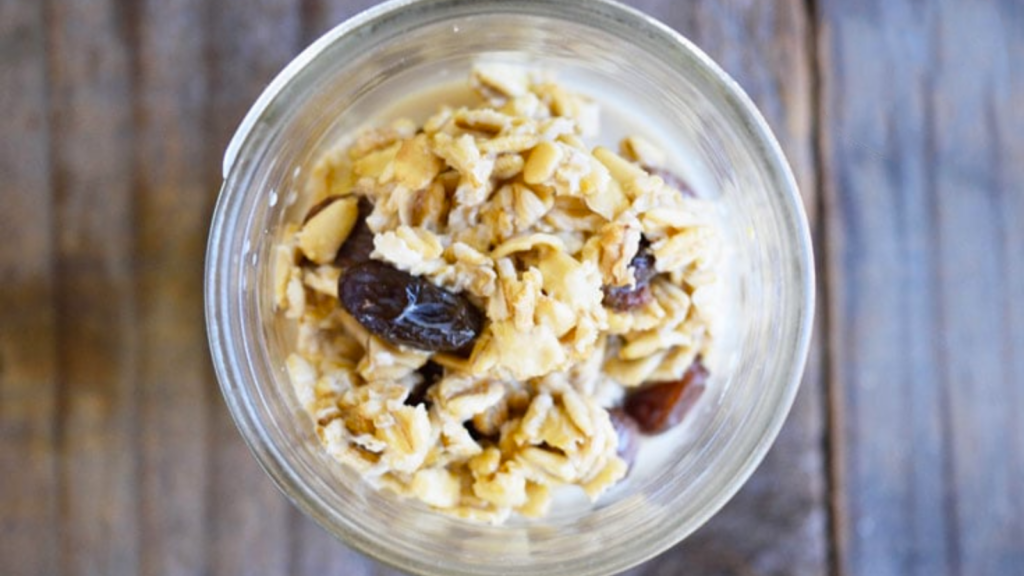 Prepping overnight oats the night before is a fantastic way to ensure that your morning runs smoothly. These delicious oatmeal recipes are prepped in just 5 minutes. In fact, you can even make homemade oatmeal packets with these recipes so all you have to do is grab a packet and get it in the fridge.
This originally appeared on The Gracious Pantry.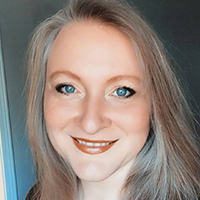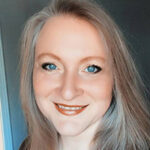 I'm Tiffany, a writer for MSN and the AP Newswire, a cookbook author, digital publisher, food lover, and mom. I create healthy, clean eating recipes for everyday living.