Healthy Snacks For Teachers
This post may contain affiliate links. Read my
Privacy Policy.
As an Amazon Associate I earn from qualifying purchases.
If you are a current or future teacher, there are healthy snacks for teachers that are specifically beneficial to the way your workday flows.
With kids heading back to class, teachers are looking for lunch and snack ideas as much as parents are. School snacks for adults and kids are sometimes the same, but if your focus is on healthy foods and healthy eating, they do tend to differ quite a bit from the majority of kids these days.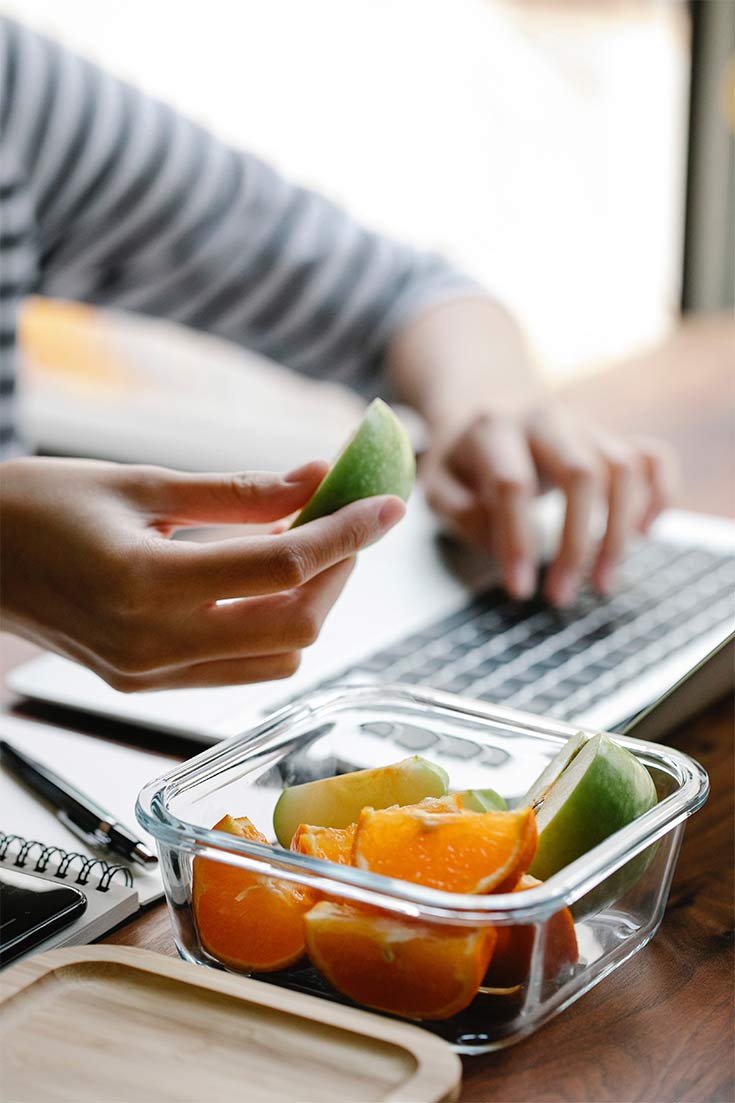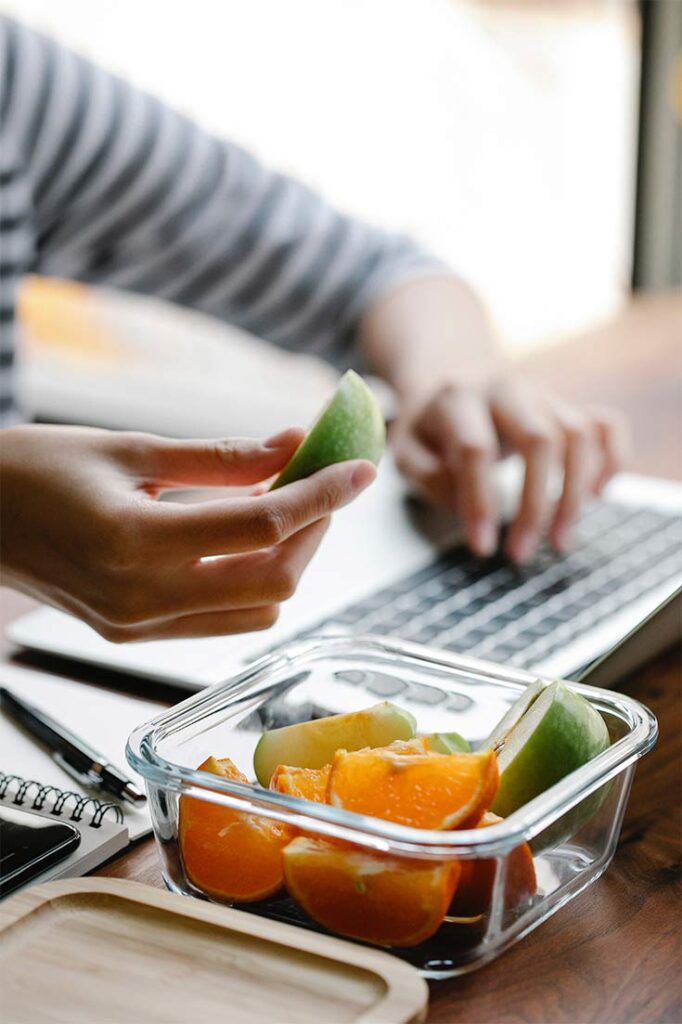 A lot of kids get pre-packaged foods and junk food for their lunch bags and snacks that are filled with so much sugar. So if you want healthy meals and snack options, it can feel a little more complicated than just tossing some packaged snacks in your cart at the grocery store.
A good snack will fuel you through your school day. A little time invested in creating your shopping list will make all the difference. And it doesn't have to be boring! Fun snacks can still be part of your eating plan. Food ruts don't have to happen. Healthy, tasty treats are just as easy to buy as the pre-packaged stuff. I promise!
How Can A Teacher Eat Healthy?
It truly comes down to what you buy at the store. Unhealthy meals and snacks are much more difficult to eat if you don't bring them home in the first place. A quick trip to Trader Joe's or another local grocery store can supply you with enough healthy snacks filled with good nutrition to carry you through the entire week. Maybe even two!
Best Snacks For Teachers
To get you through the school year, the best snacks will include enough protein to keep you full until mealtime. They are easily transported, and some don't require refrigeration. Let's take a look at some ideas.
What Are The 10 Healthiest Snacks?
These suggestions are a great way to pack a powerhouse of nutrition into your daily snacks and are a few of my favorite healthy snacks to take along whenever I leave the house. In my book, #4 is the perfect snack! With this shortlist, you'll get important nutrients to carry you through your day.
Apples
Hard-boiled eggs
Green smoothies
Hummus & veggie sticks
Roasted chickpeas (add spices and sea salt!)
Fresh berries
Raw nuts
Kefir (or Greek yogurt)
What Is A Good Treat For Teachers?
Teachers need treats too. Here are some ideas.
Small parfaits
Fruit salad with fresh mint
Fruit pieces with fruit dip
Peanut butter cups – though you can also use sun butter if you have allergic kids in your class.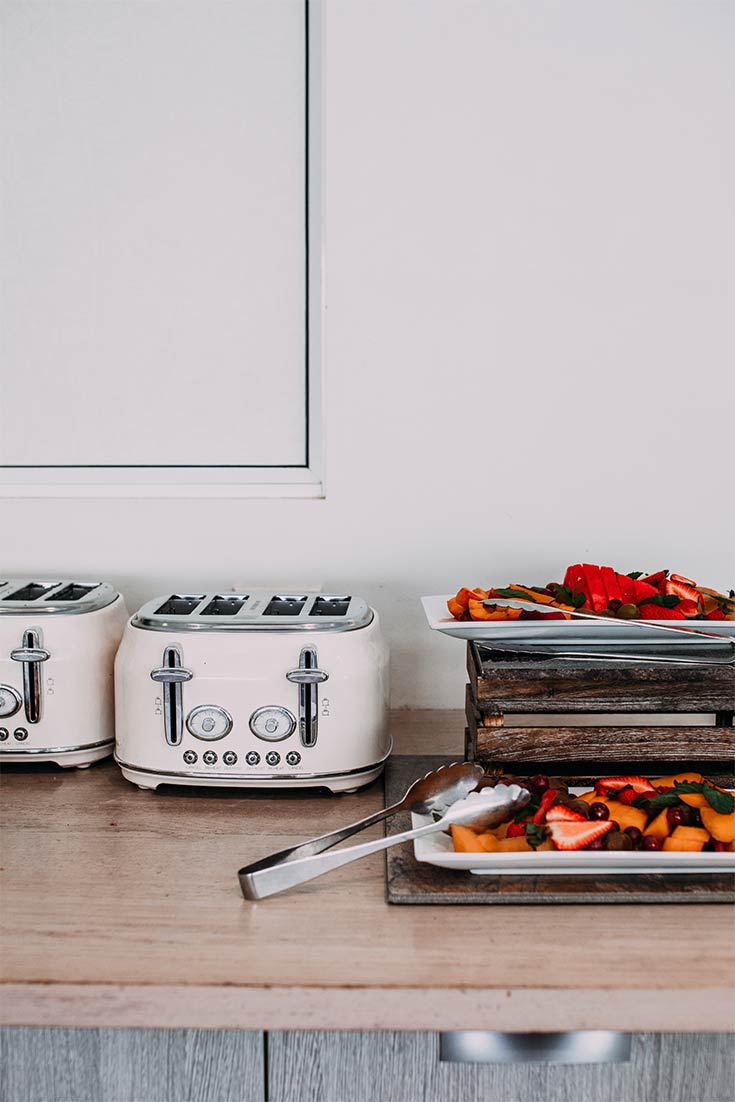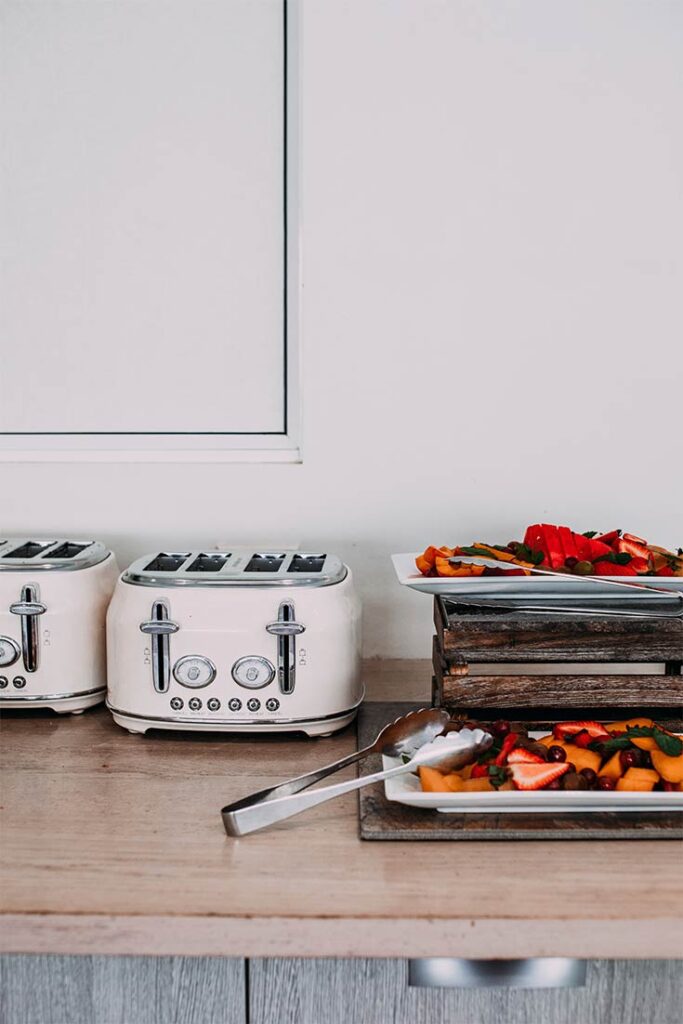 Healthy Snacks For The Teacher's Lounge
If you are bringing snacks to share with coworkers, you can put together quite a nice spread while still keeping things healthy. Something I'm sure most folks will appreciate!
Often the worst foods in the lounge are snacks. Snacks are easy to buy in a package and empty into a serving bowl. So they are often the most processed foods available when people bring food to work.
A nice platter filled with healthy options is always appreciated. And don't forget the cute toothpicks! It makes it so much easier to pick up some of the foods on a food tray.
Grapes
Avocado pieces
Pistachios
Raspberries
Cherry tomatoes
Cucumbers
Watermelon
Strawberries
Blueberries
Walnuts
Whole grain pretzels (mine were spelt)
Rice cakes
Cantaloup
Segmented mandarin oranges
Carrot sticks
Broccoli florets
Cauliflower florets
Whole grain crackers (I use Ak-Mak crackers or Mary's Gone Crackers)
Apple slices
Fruit juice-sweetened, dried cranberries.
Raisins
Almonds
Peanut Butter Fruit Dip (delicious recipe!!)
Pecans
Pears
Sunflower seeds
Pumpkin seeds
Cashews
Almond butter cups (or any nut butter cups)
Honeydew melon balls
Hard-boiled eggs
Pineapple
Healthy muffins (minis are great for food trays!)
Savory Muffins (again, minis would be great here!)
Bell pepper strips
Kiwi chunks or slices
Whole grains – like popcorn, brown rice balls, and puffed grain treats such as Rice Krispy treats made with whole grain puffed brown rice.
Desk Drawer Snacks
If you need some healthy options for your desk drawer (i.e., no refrigeration required), here are a few ideas for you. These can all be packed in a small snack portion that is easy to fit into a full desk drawer.
Healthy Snacks For Teacher Appreciation Week
If parents are bringing healthy snacks for teacher appreciation week, they don't have to be unhealthy. Here are some easy suggestions.
Air Popped Popcorn
Apple slices
Orange slices
Veggie platter with hummus
Snap peas
Edamame beans
Nuts
Trail mix
Dried fruit
Bananas
Mandarin oranges
Fruit leathers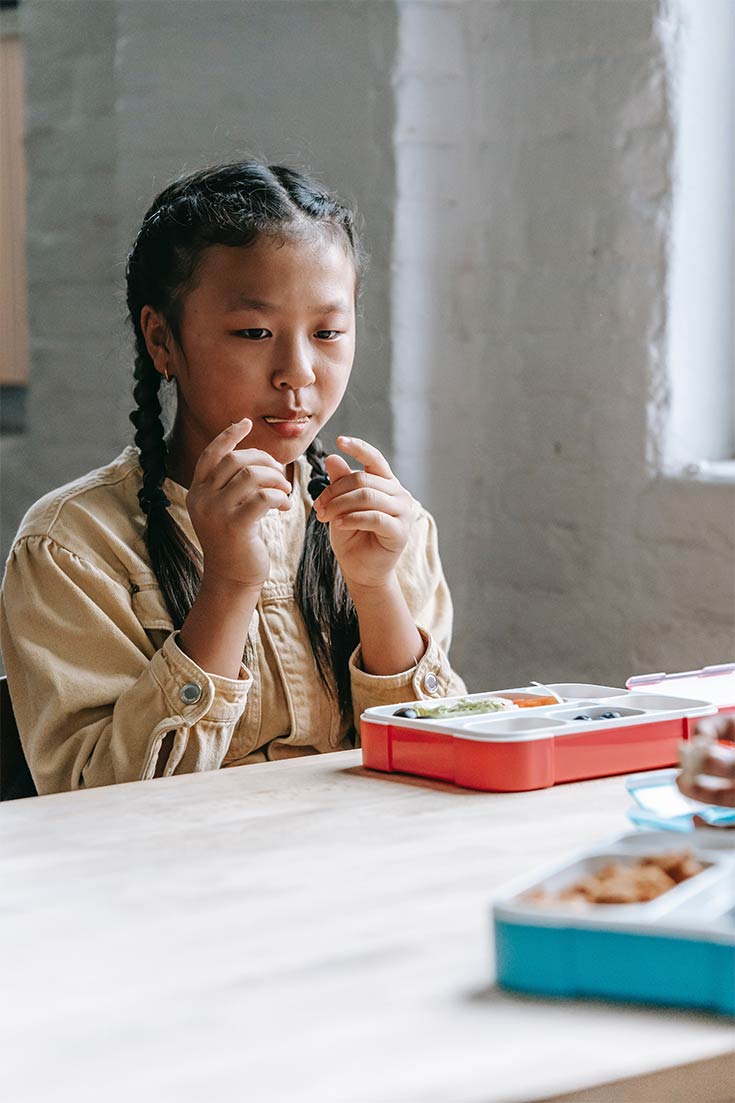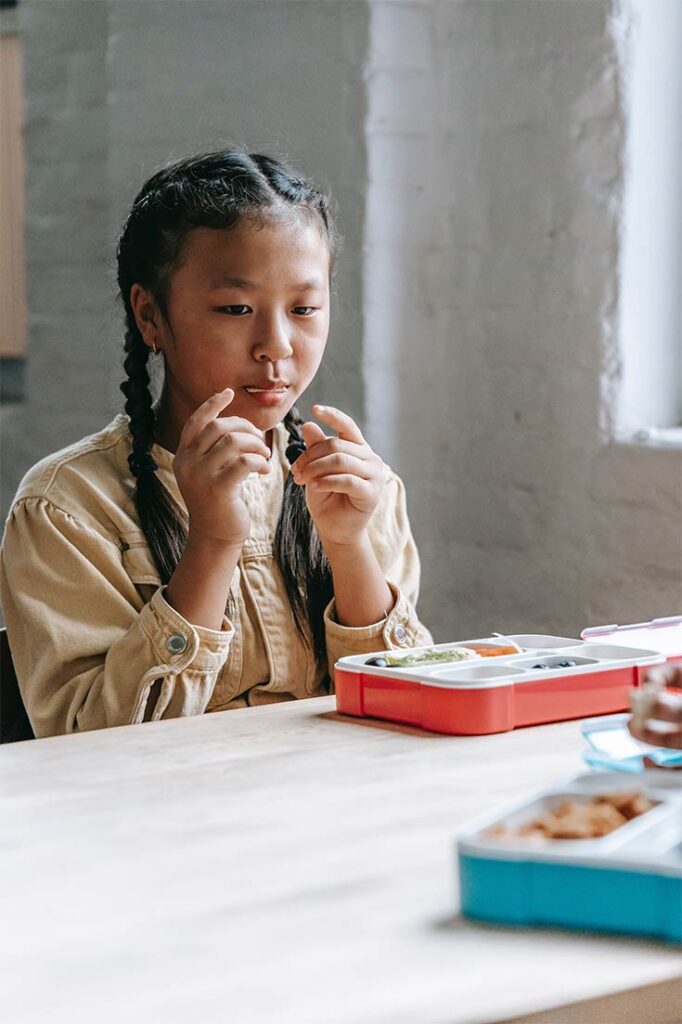 Healthy Snacks For Teachers To Give Students
If you are wanting to bring healthy classroom snacks to school for your student's snack time or class parties, few snacks are better than fresh fruits and veggies. Especially a small snack that comes in its own wrapper. In fact, homemade snacks are often best avoided. Something you can just buy and share is best. Here are some healthy snack ideas…
Mandarine oranges
Oranges
Apples
Bananas
String cheese
Hard-boiled eggs
Fruit cups (100% fruit)
Jerky sticks
Need Something To Put Those Healthy Snacks For Teacher In?
Conclusion
A good, healthy snack can give you an extra boost to get you through your workday. A simple apple or handful of nuts is all it takes to keep you going. But that doesn't mean your snacks have to be boring. Keep them fun and switch things up on a regular basis to avoid a food rut, and better nutrition will be right at your fingertips.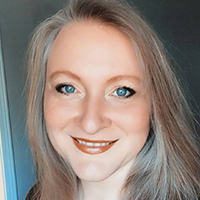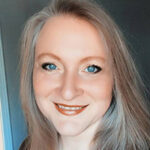 Who me?
I'm Tiffany, a cookbook author, food lover, mom, and writer for MSN and the AP Newswire.
   
Looking to stock your freezer for busy weeknights?
I wrote the book! Grab a copy of my book, Clean Eating Freezer Meals on Amazon here, or at select bookstores nationwide!   
Did you make one of my recipes?
Tag @graciouspantry on Instagram or post your pic on Facebook! I love to see my recipes in action!