18 Easy and Satisfying Vegan Recipes That Scream Protein
This post may contain affiliate links. Read my
Privacy Policy.
As an Amazon Associate I earn from qualifying purchases.
The moment you go vegan, it can seem like the universe of food options suddenly shrinks. Sure, you can always grab a salad or veggie wrap, but it doesn't always have that protein punch your body needs. If you're looking for better ways to incorporate more protein into your diet, your search ends in this list of high-protein plant-based recipes.
1. Lentil Sloppy Joes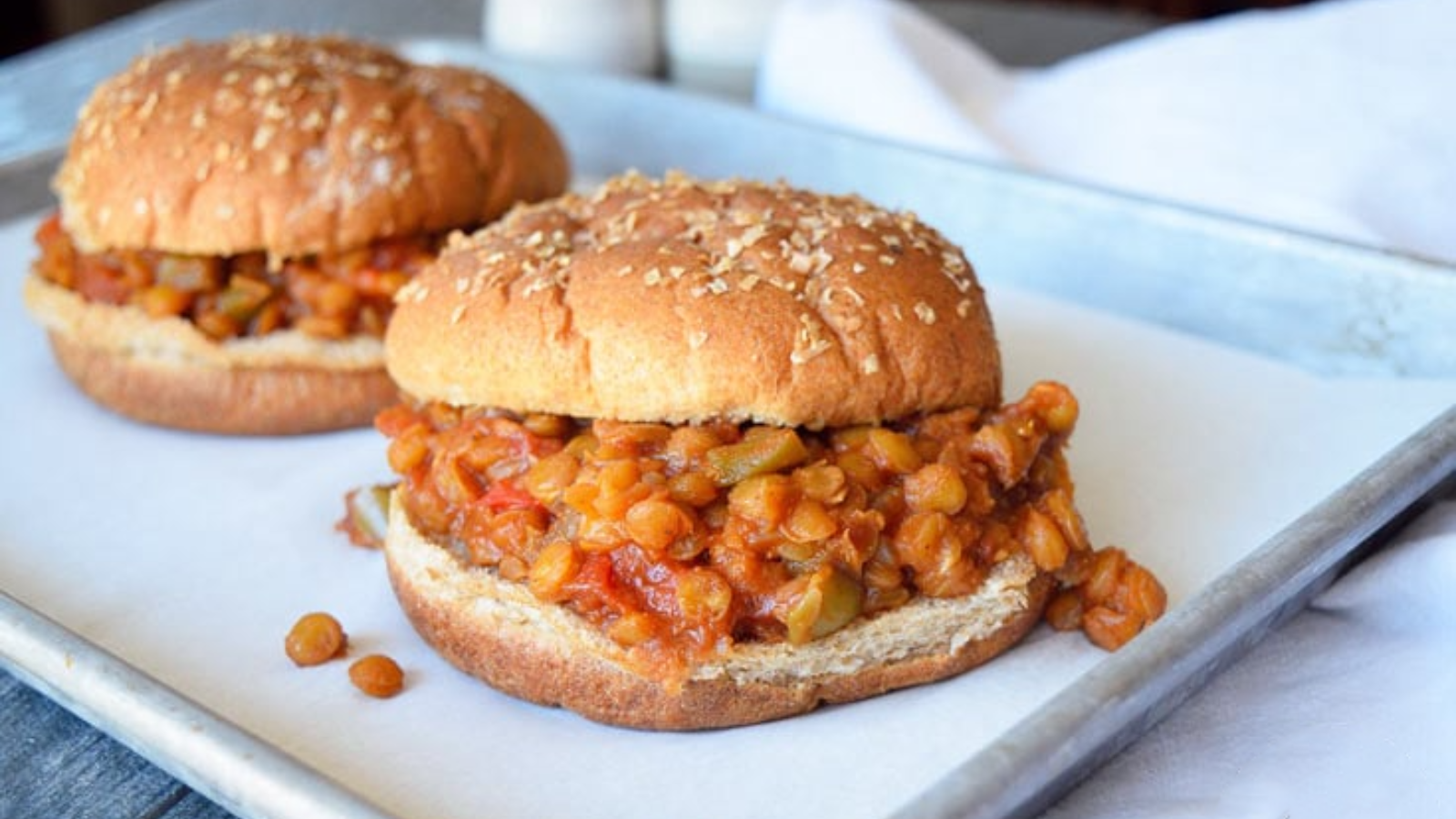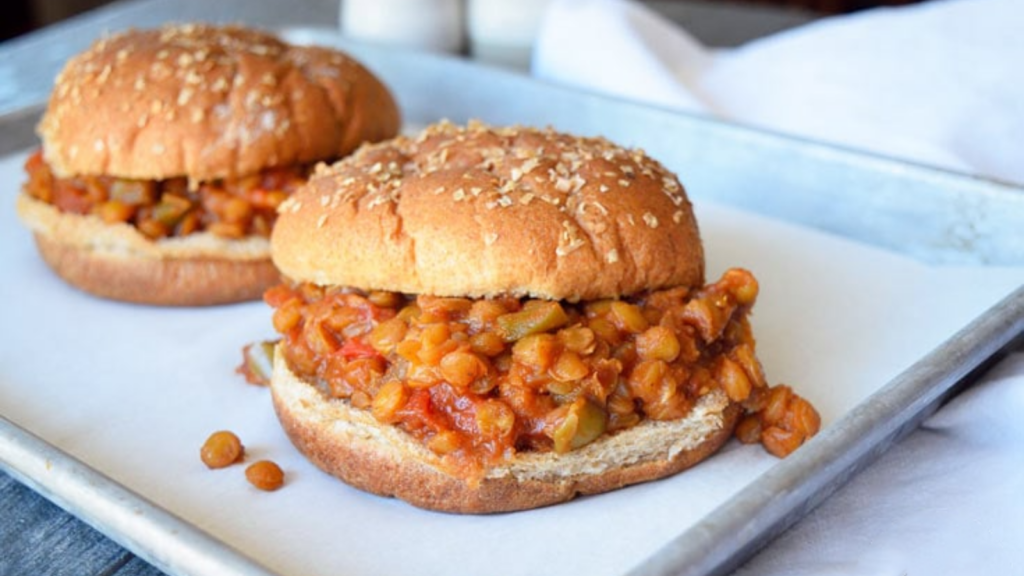 These Lentil Sloppy Joes are not your typical vegan meal. This recipe is one of my favorite ways to get complete protein in one bite and trust me, it's just as delicious and filling as the classic.
2. No-Bake Pumpkin Protein Bars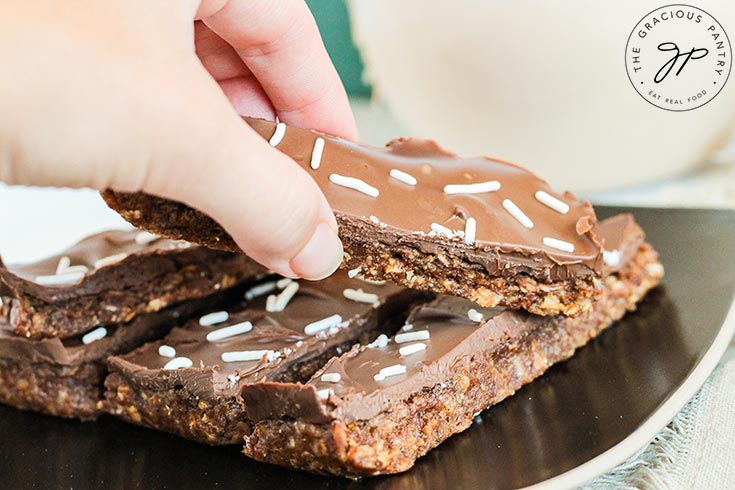 With the use of vegan chocolate, these No-Bake Pumpkin Protein Bars are a great way to get protein. They are a meal replacement bar for those days when you just don't have time to stop and eat.
3. Stuffed Mexican Quesadillas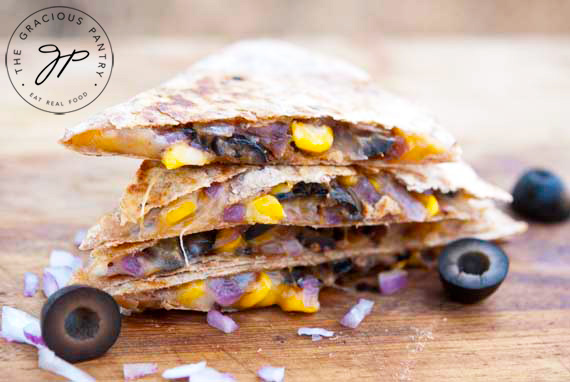 These Stuffed Mexican Quesadillas are naturally vegan if you use plant-based cheese. They are delicious and filling, with 9 grams of protein per serving.
4. Ranch Style Beans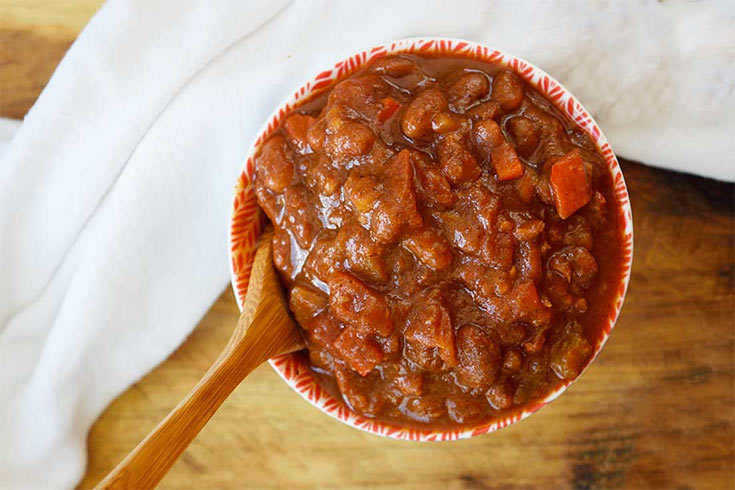 Ranch Style Beans are a delicious bowl of beans. You can enjoy them just as they are or serve them over rice or some other whole grain for a complete protein combination.
5. Chickpea Quinoa Salad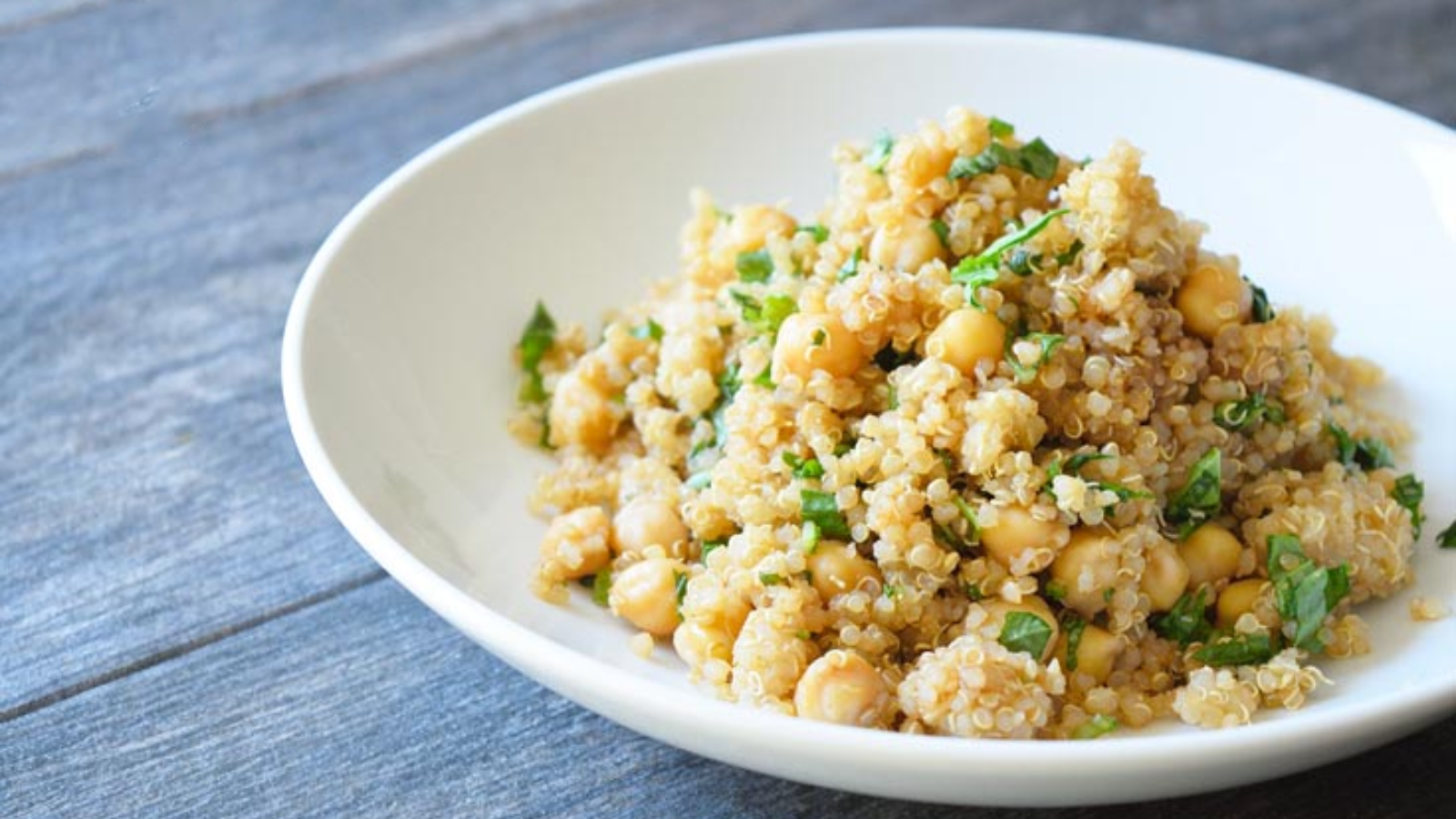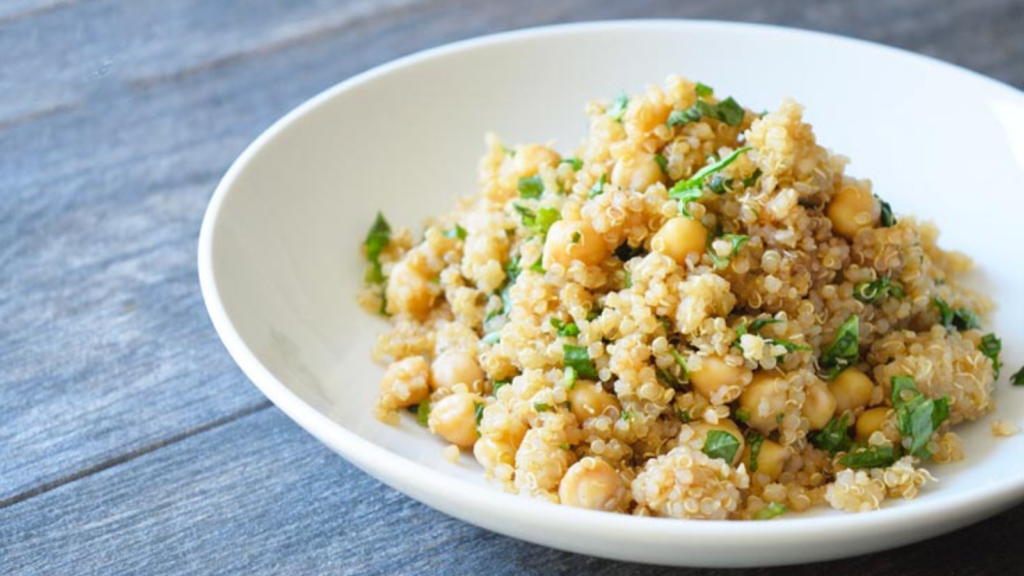 This Chickpea Quinoa Salad is light, fresh, and flavorful. Fresh basil plays a large part in the simple, delicate flavors of this salad. You get protein, not only from the beans but all 9 essential amino acids from the quinoa.
6. German Lentil Soup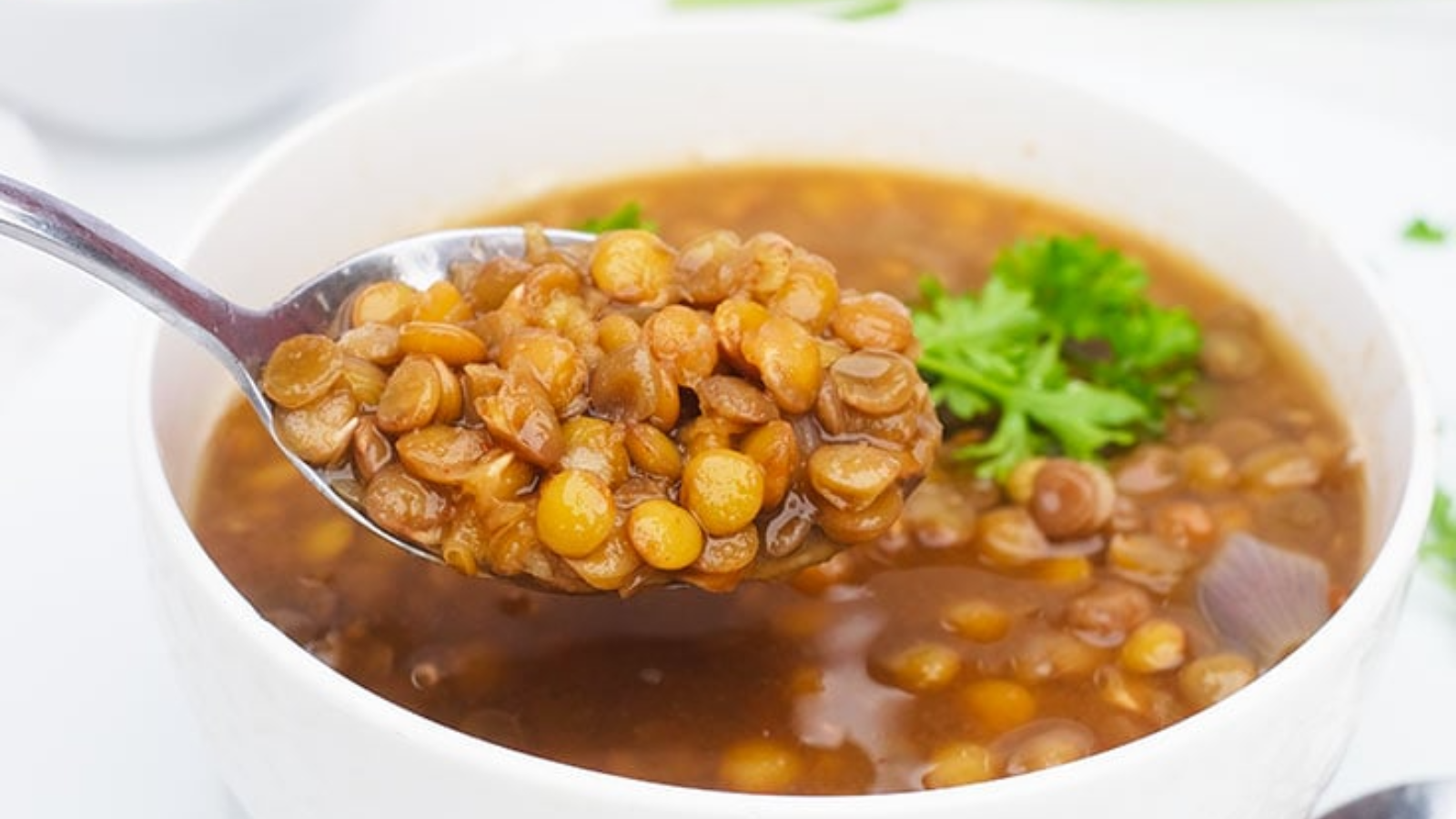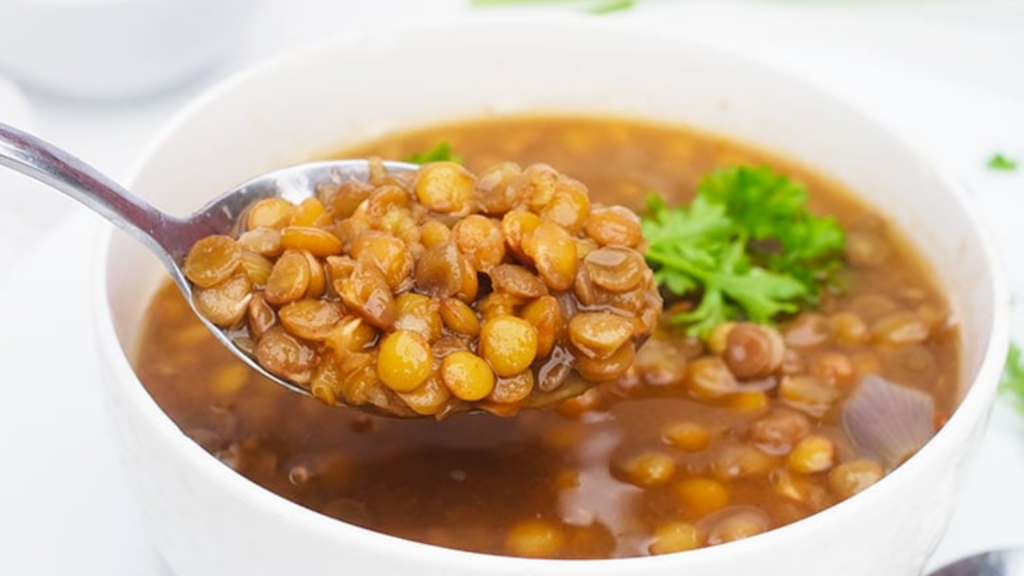 German Lentil Soup is a very simple soup to make with minimal and affordable ingredients, but it truly packs delicious flavor into every bite.
7. Lentil Dal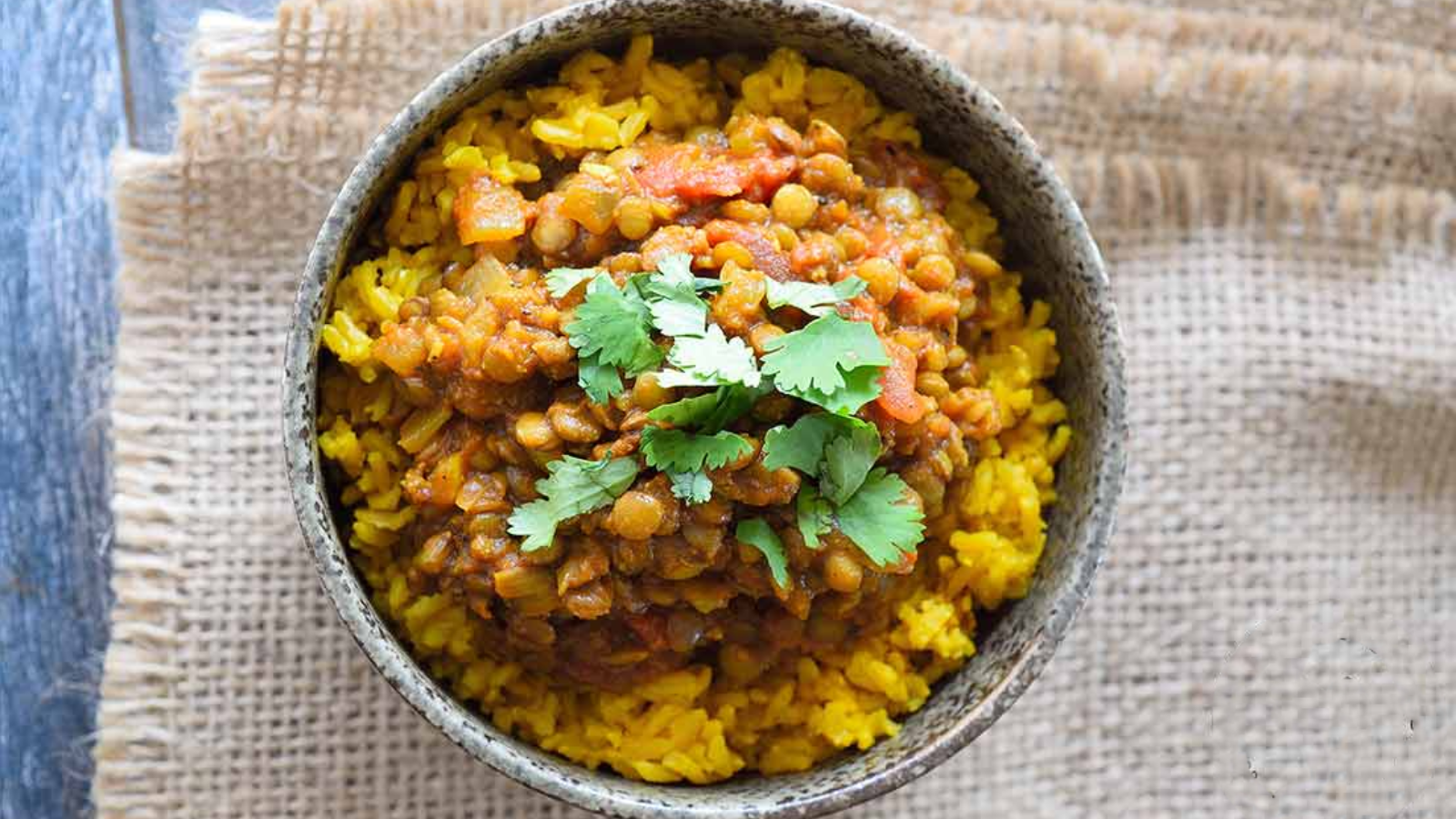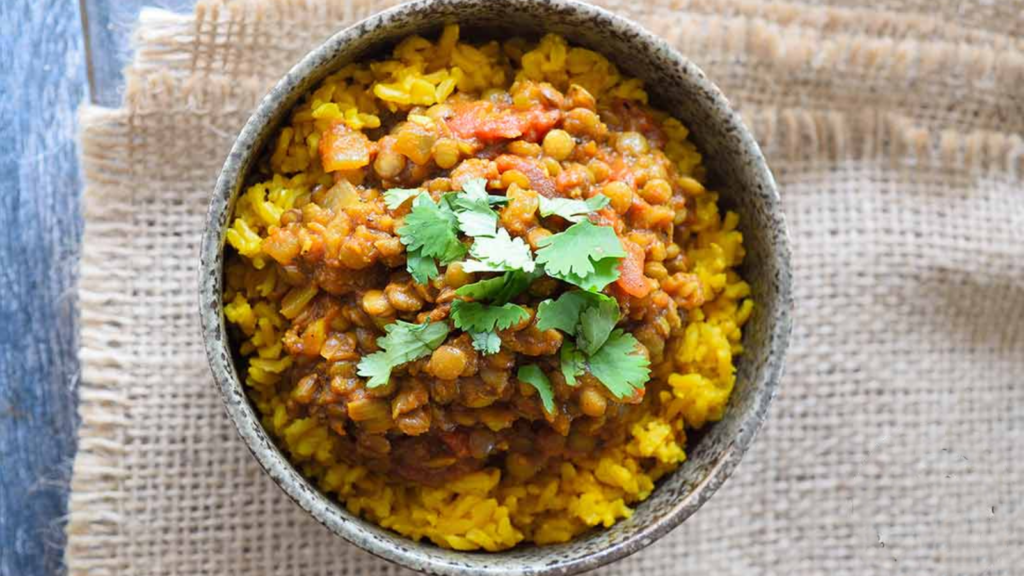 This Lentil Dal has all the classic flavors you have come to love and appreciate in this dish. Served over some rice, it makes an excellent complete protein, and the fiber content will definitely fill you up and keep you full for a while.
8. Chickpea Tacos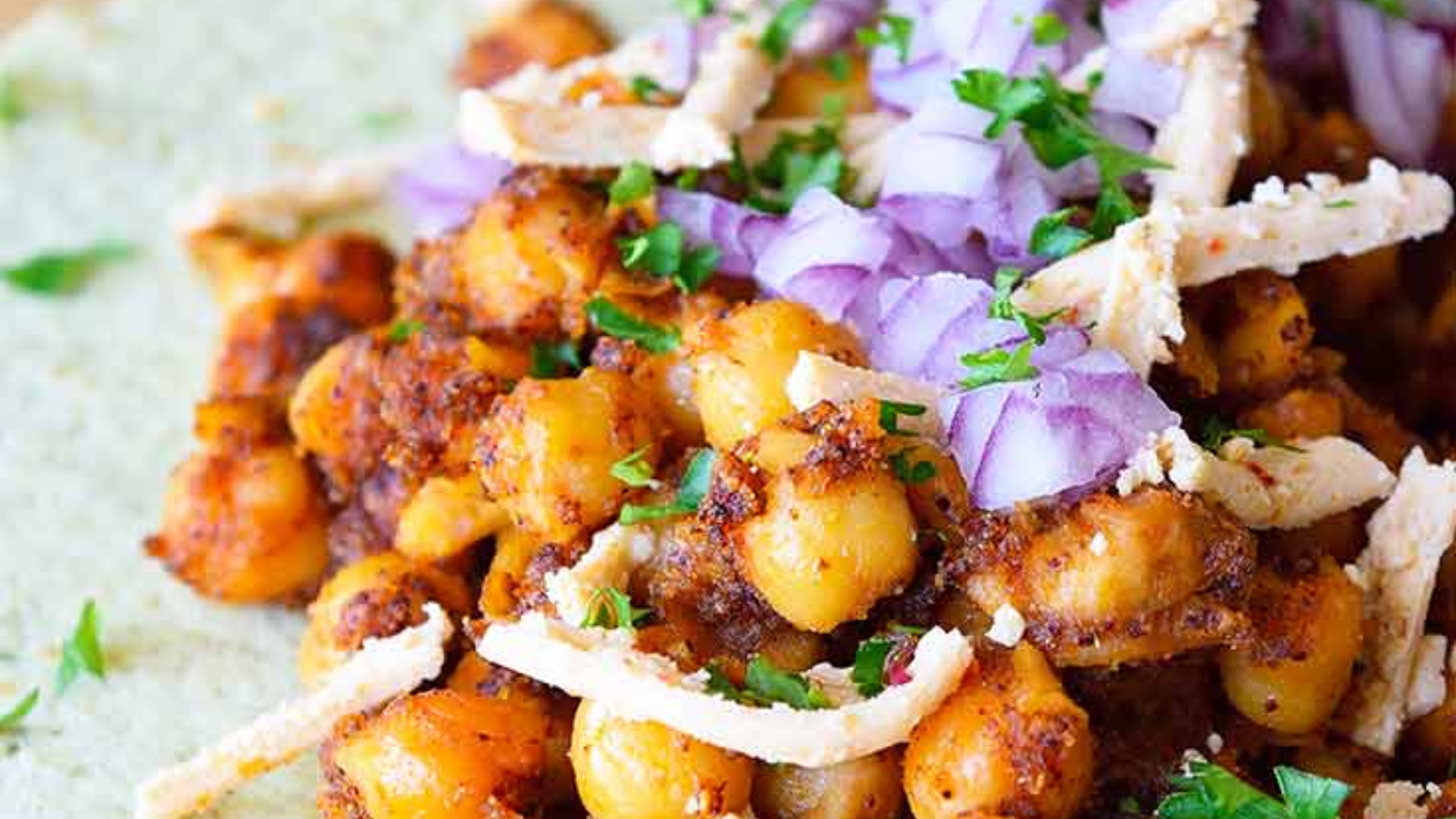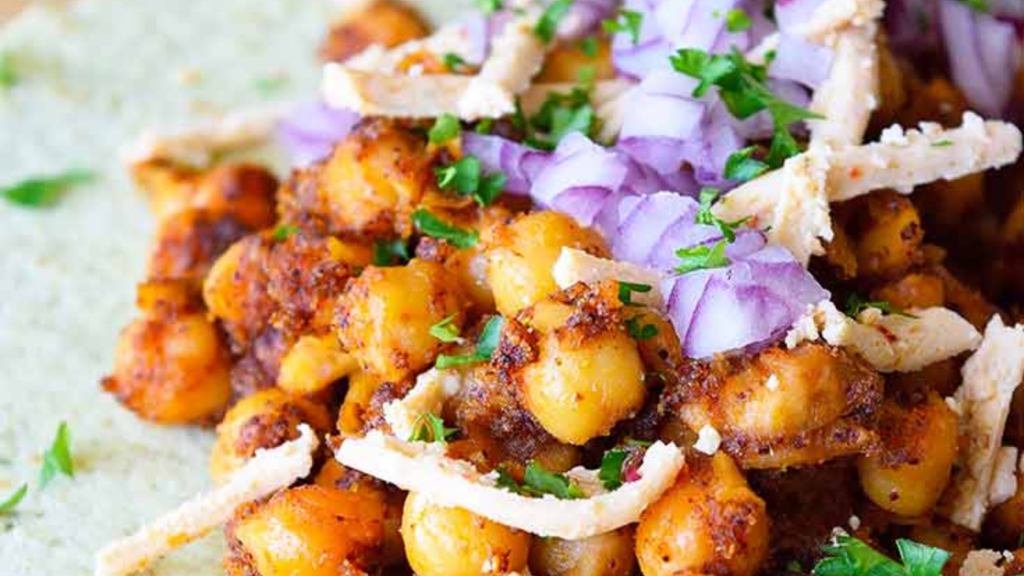 Tacos are pretty much a staple on most prominent food scenes, at least here in the States. Just because you eat plant-based doesn't mean you can't enjoy a good taco. These Chickpea Tacos are the perfect, delicious replacement. Filled with all the traditional taco spices, you'll never miss the meat.
9. Bean Chowder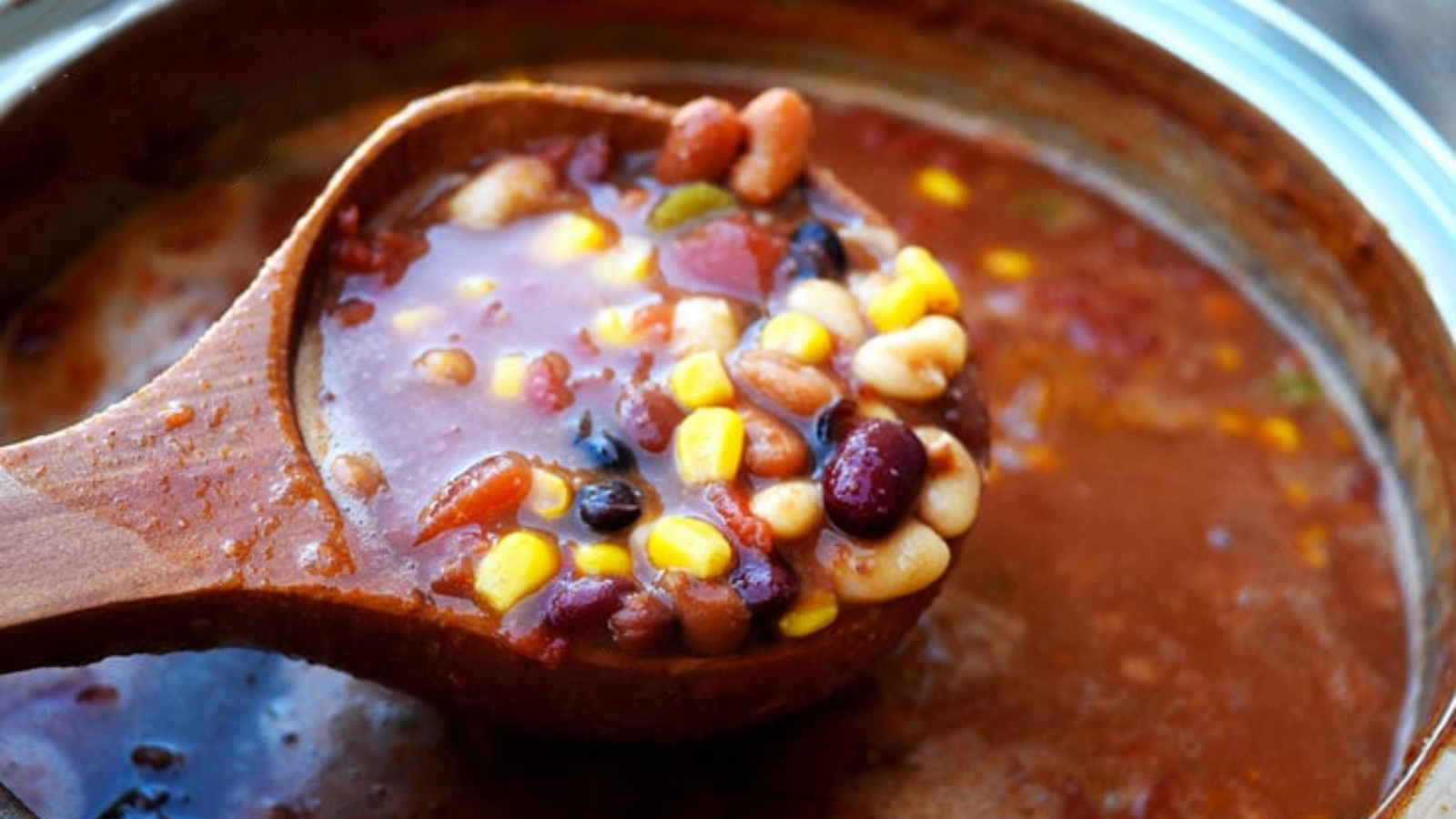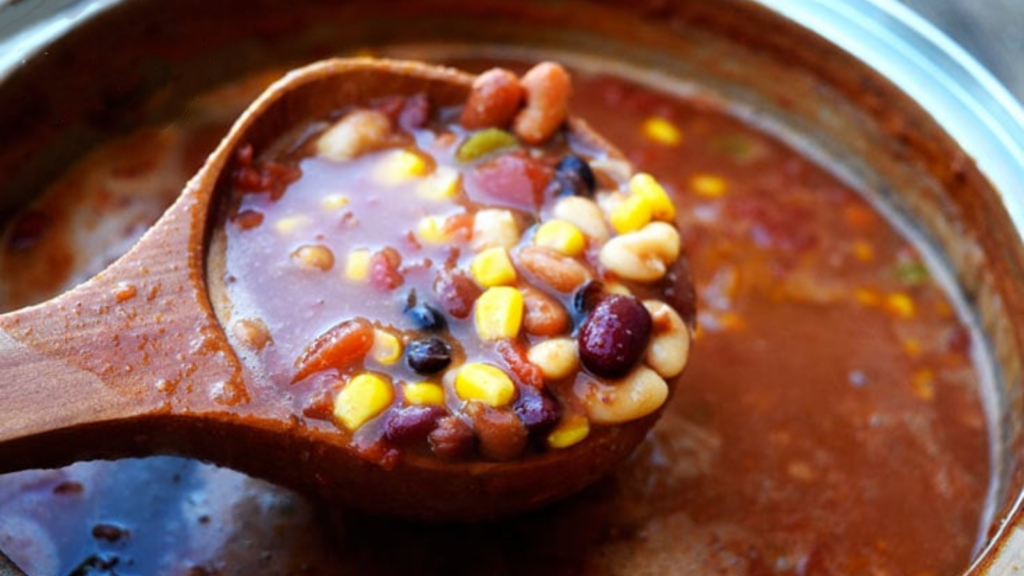 If you love comforting chowder, this delicious Bean Chowder can be enjoyed warm or cold. It's full of protein and fiber, and the flavors are warm and wonderful.
10. Four Bean Chili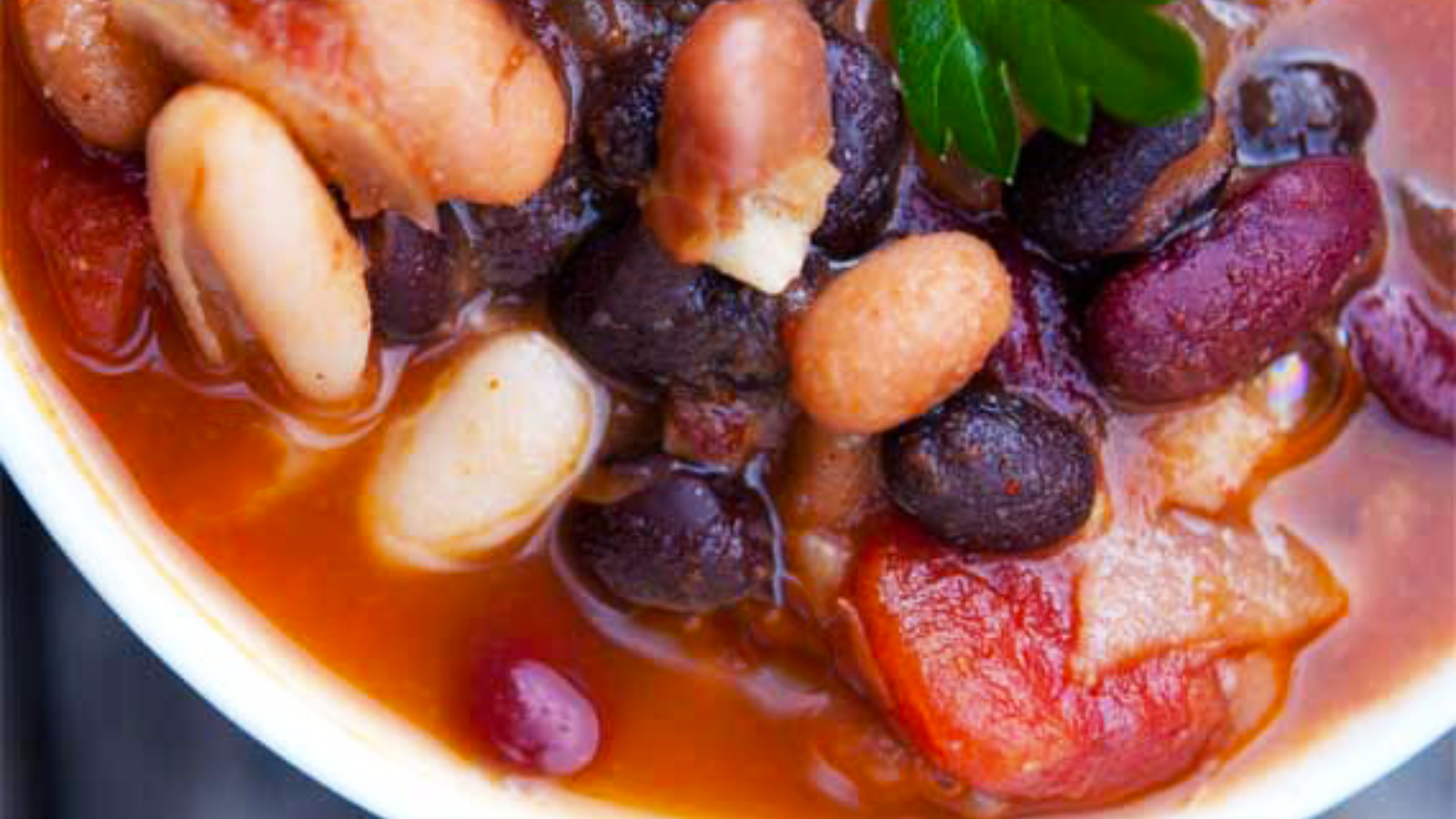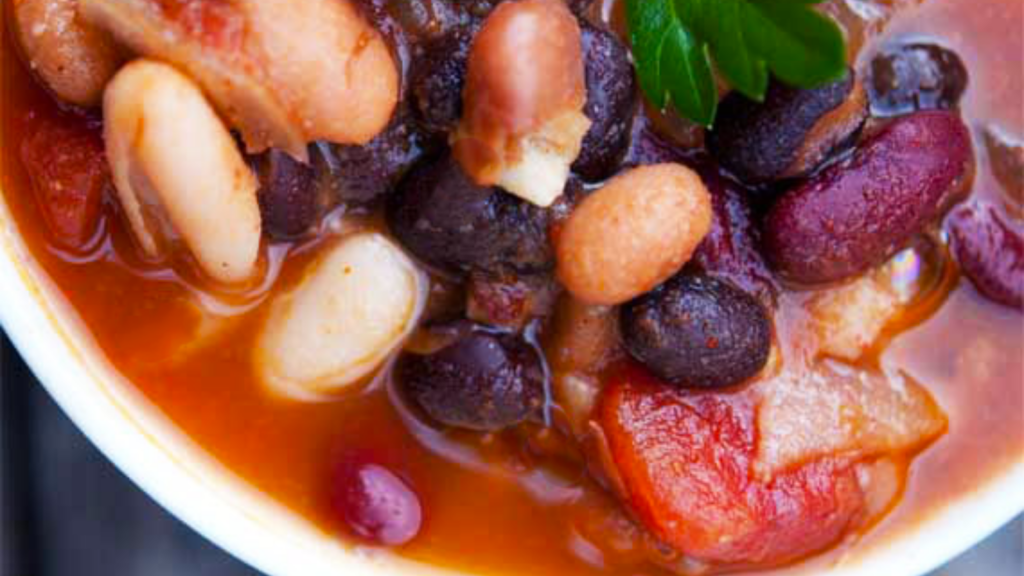 This simple Four Bean Chili recipe is a great option for throwing dinner together at the last minute. Serve by itself or over whole grains. It's deliciously filling and very satisfying.
11. Slow Cooker Lentil Soup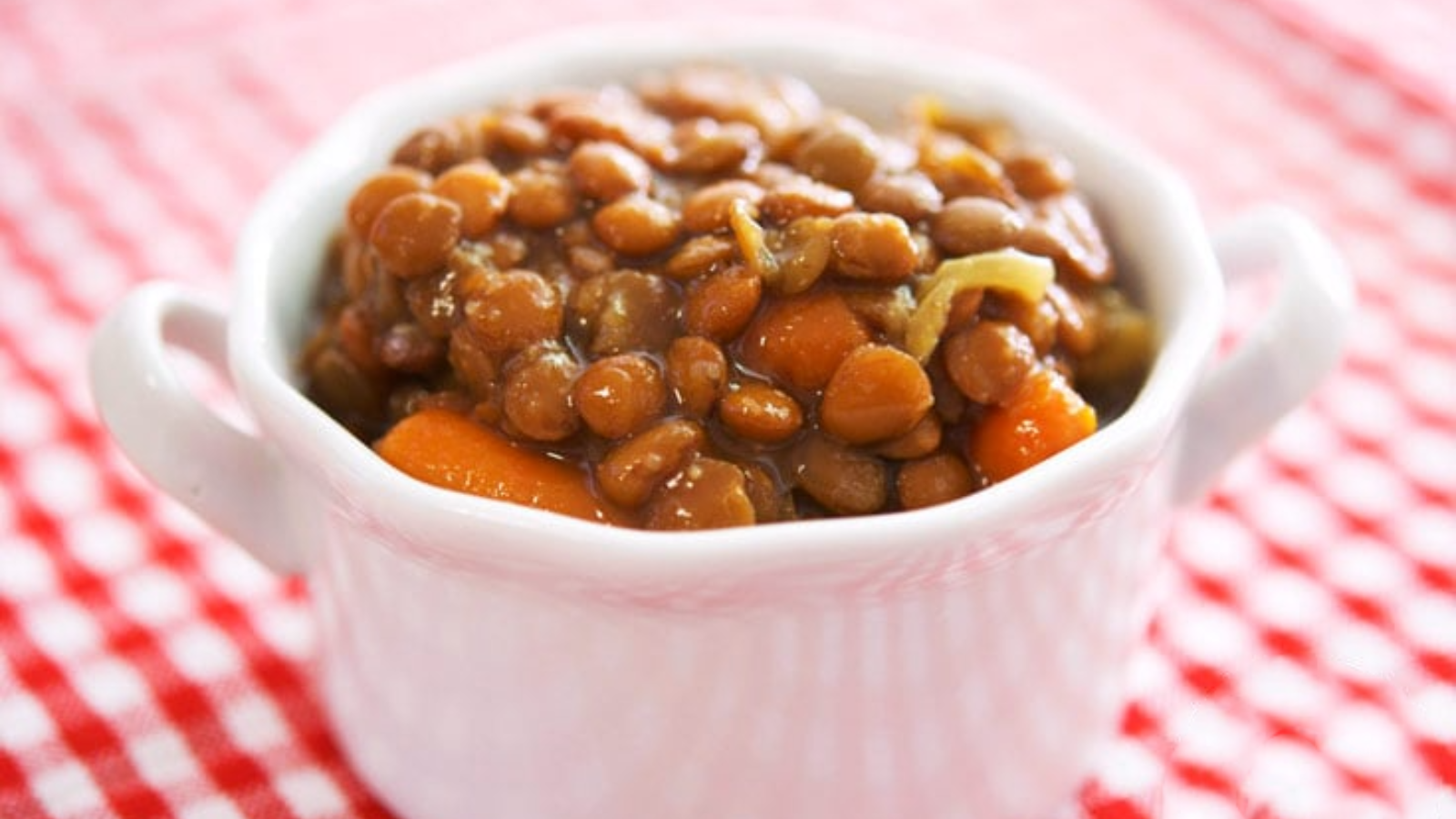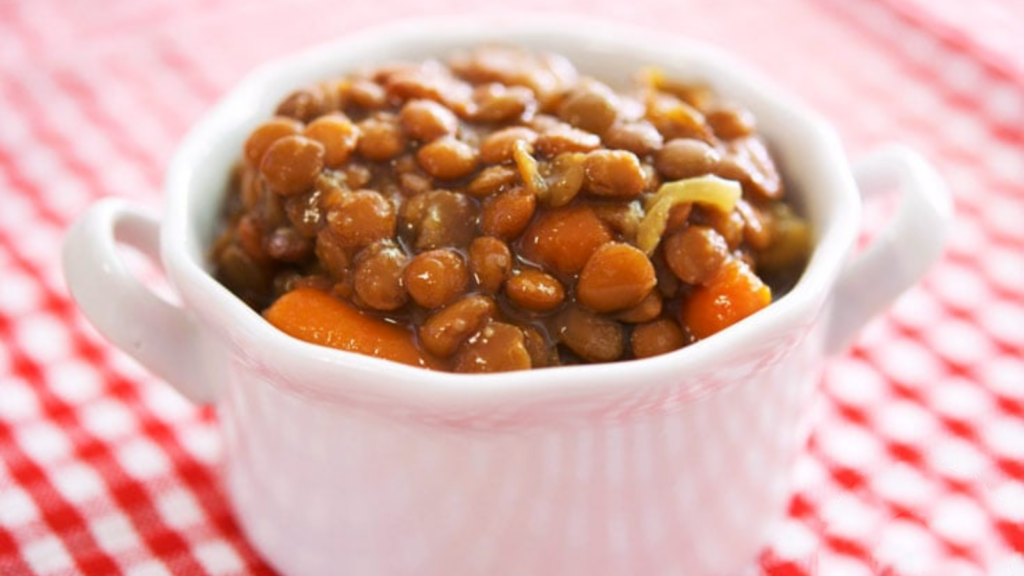 If you need dinner to cook itself, this Slow Cooker Lentil Soup is basically a dump soup. You toss everything in, turn on the slow cooker, and walk away. When you return, you'll have a wonderful soup that is great with whole grains, over a baked sweet potato, or even tasty over pasta.
12. Carrot And Ginger Red Lentil Soup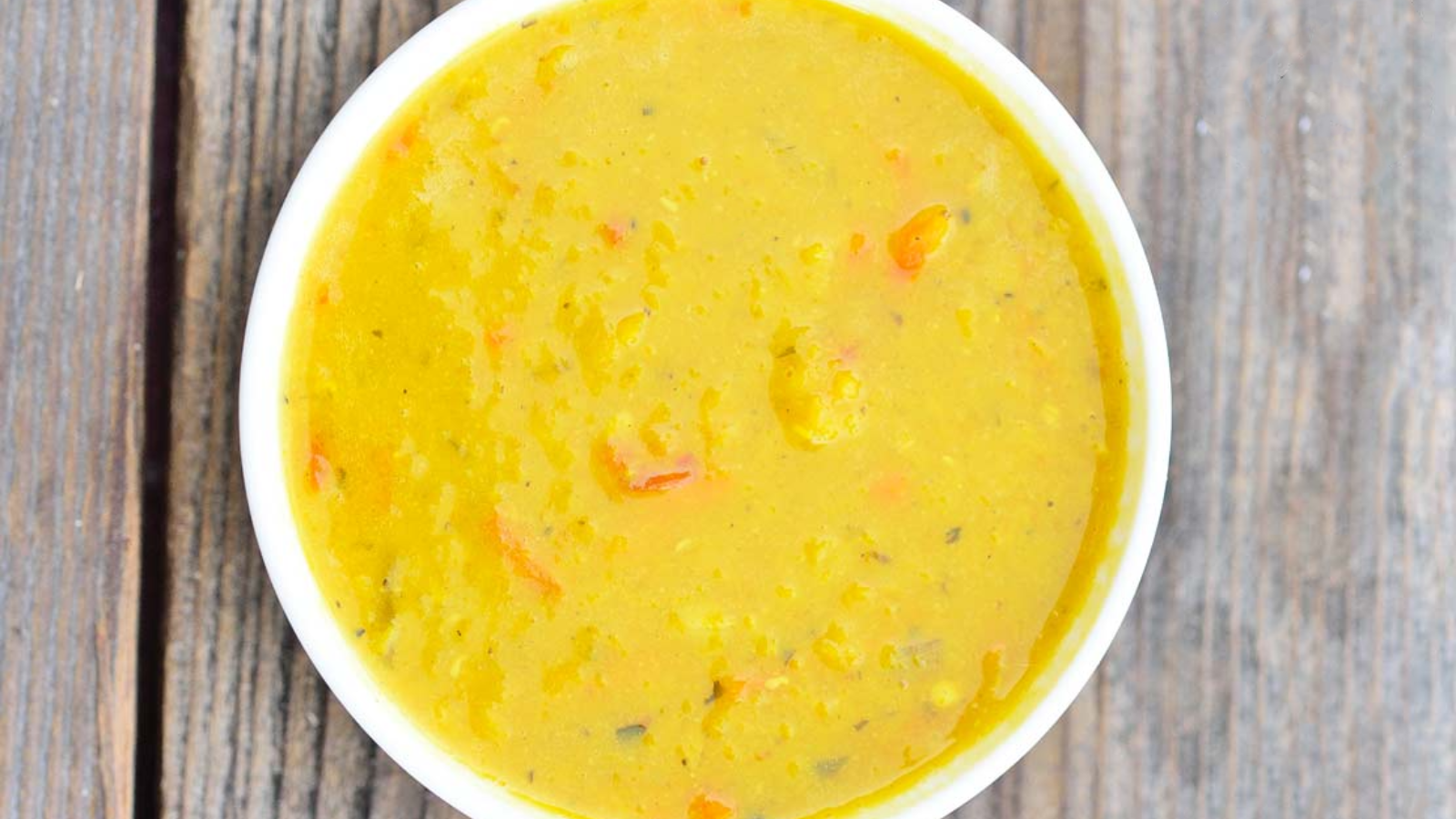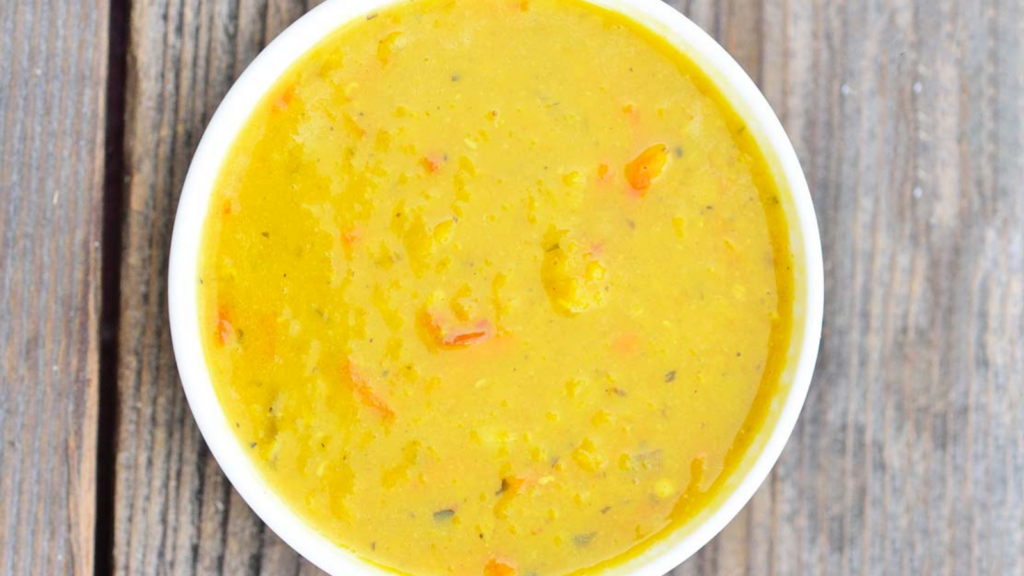 This gluten-free Carrot And Ginger Red Lentil Soup has all those tummy-warming spices that truly comfort you. It's a simple soup with simple flavors. But don't mistake that for bland flavor. This soup is packed with flavor and perfect with a green salad on the side.
13. Chickpea Black Bean Salad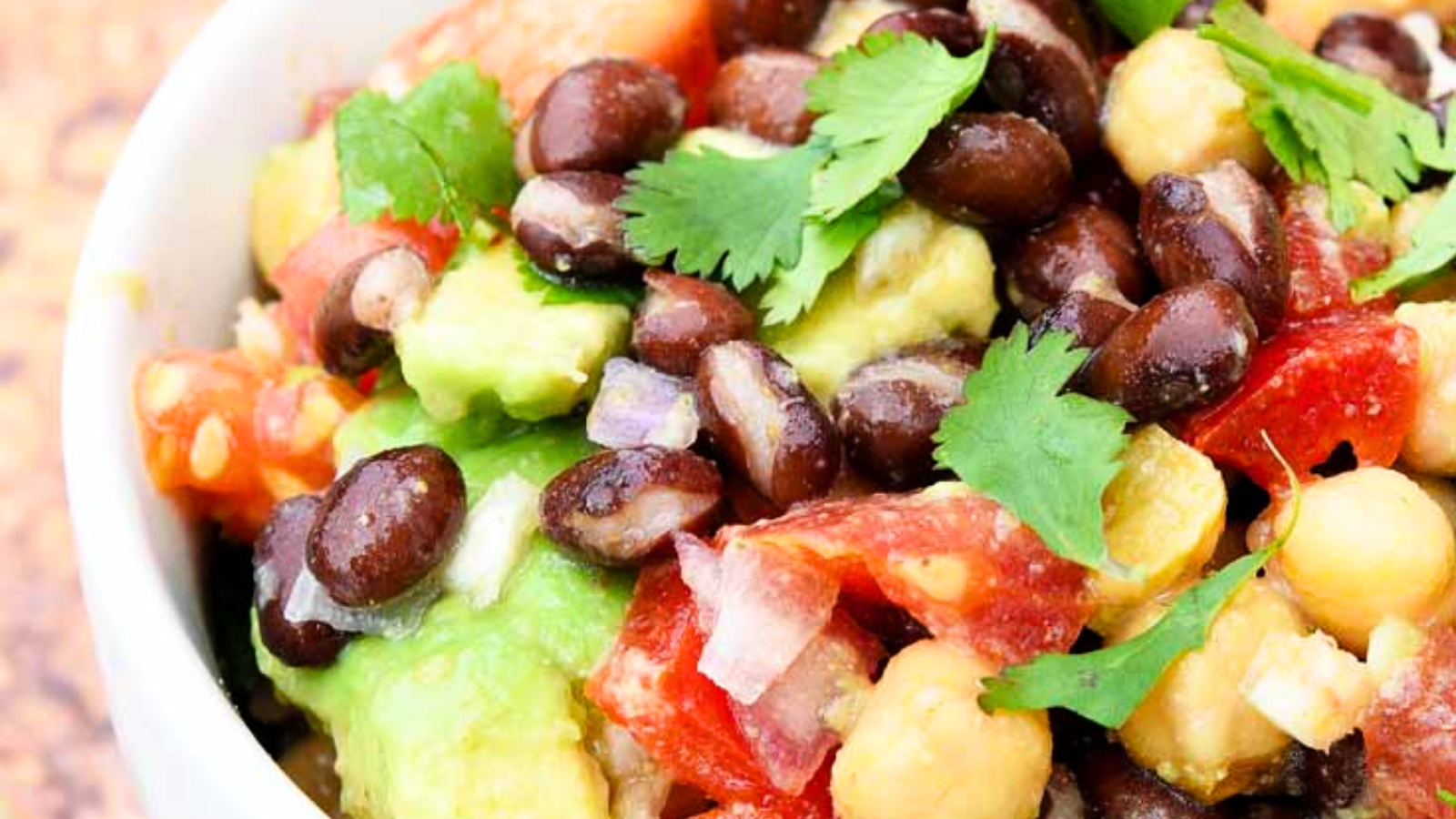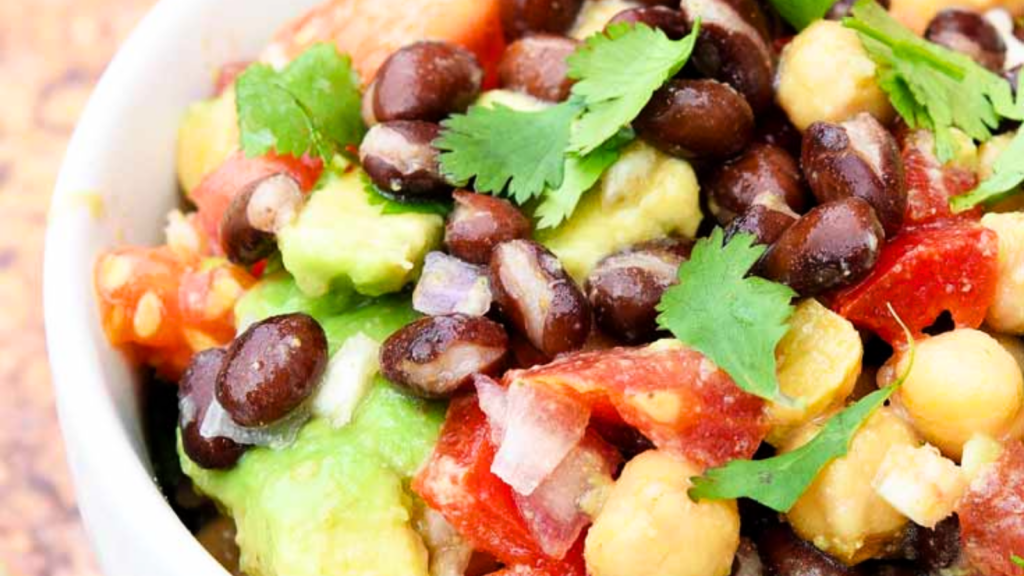 This hearty Chickpea Black Bean Salad is wonderful on its own or served as a side dish with other things. It goes well with tacos and burritos or most other Mexican food. It is served cold and makes a great picnic food or potluck dish to share.
14. Loaded Sheet Pan Quesadillas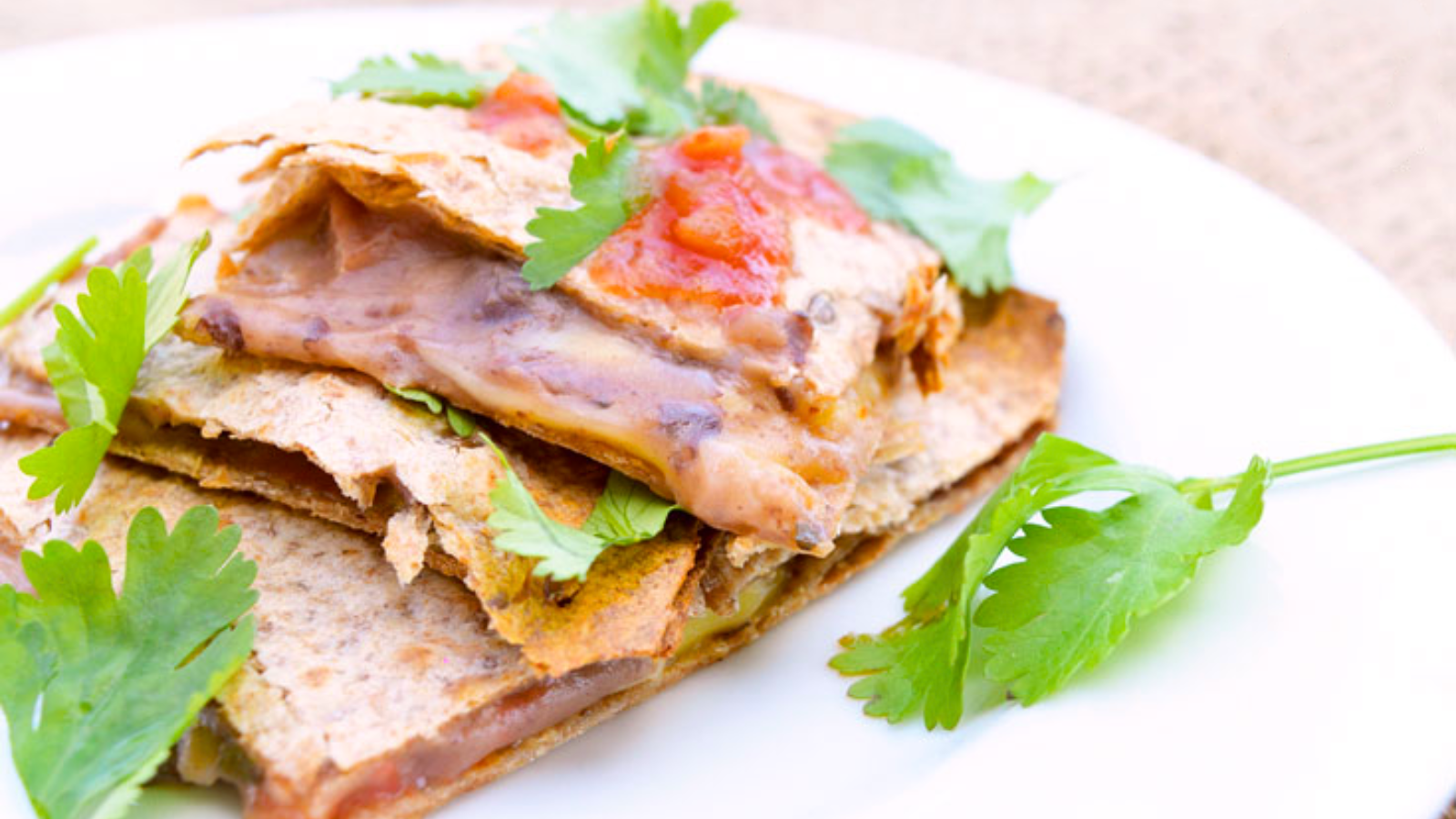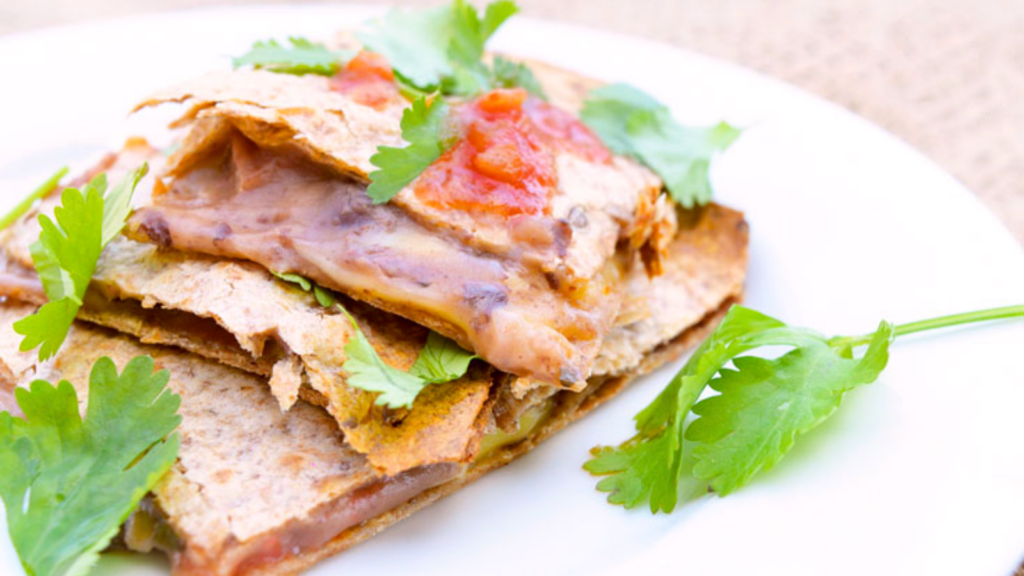 With a quick swap from regular cheese to plant-based cheese, these Loaded Sheet Pan Quesadillas are one of the most satisfying meals you'll have. The gooey cheese, satisfying beans, and wholesome tortillas come together to make a super simple sheet pan dinner the whole family will love.
15. Easy Lentil Loaf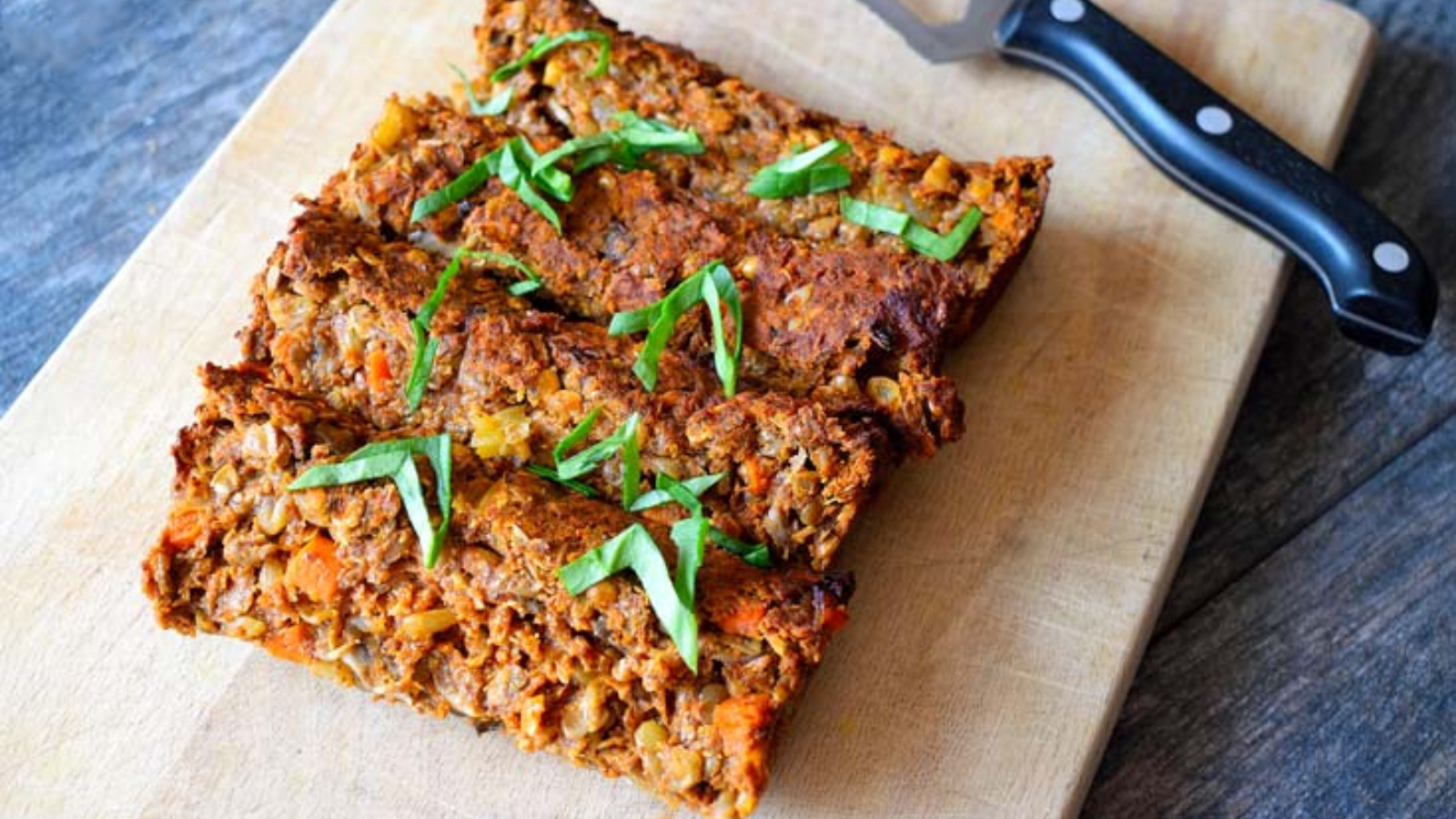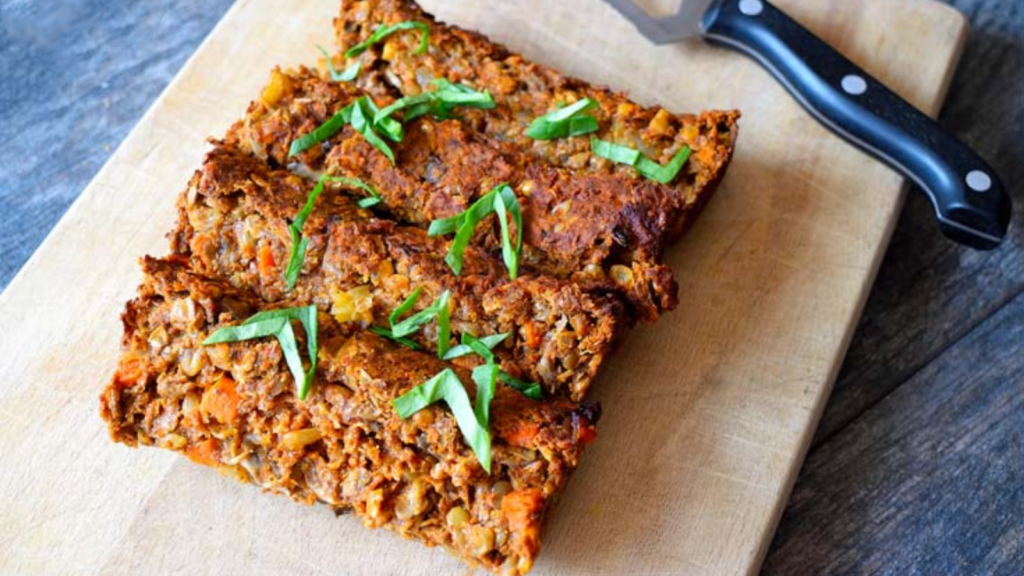 Don't forget the mashed potatoes because this Easy Lentil Loaf screams for them as a side dish. It's hearty, filling, and a perfect replacement for traditional meatloaf.
16. Instant Pot Lentil Tortilla Stew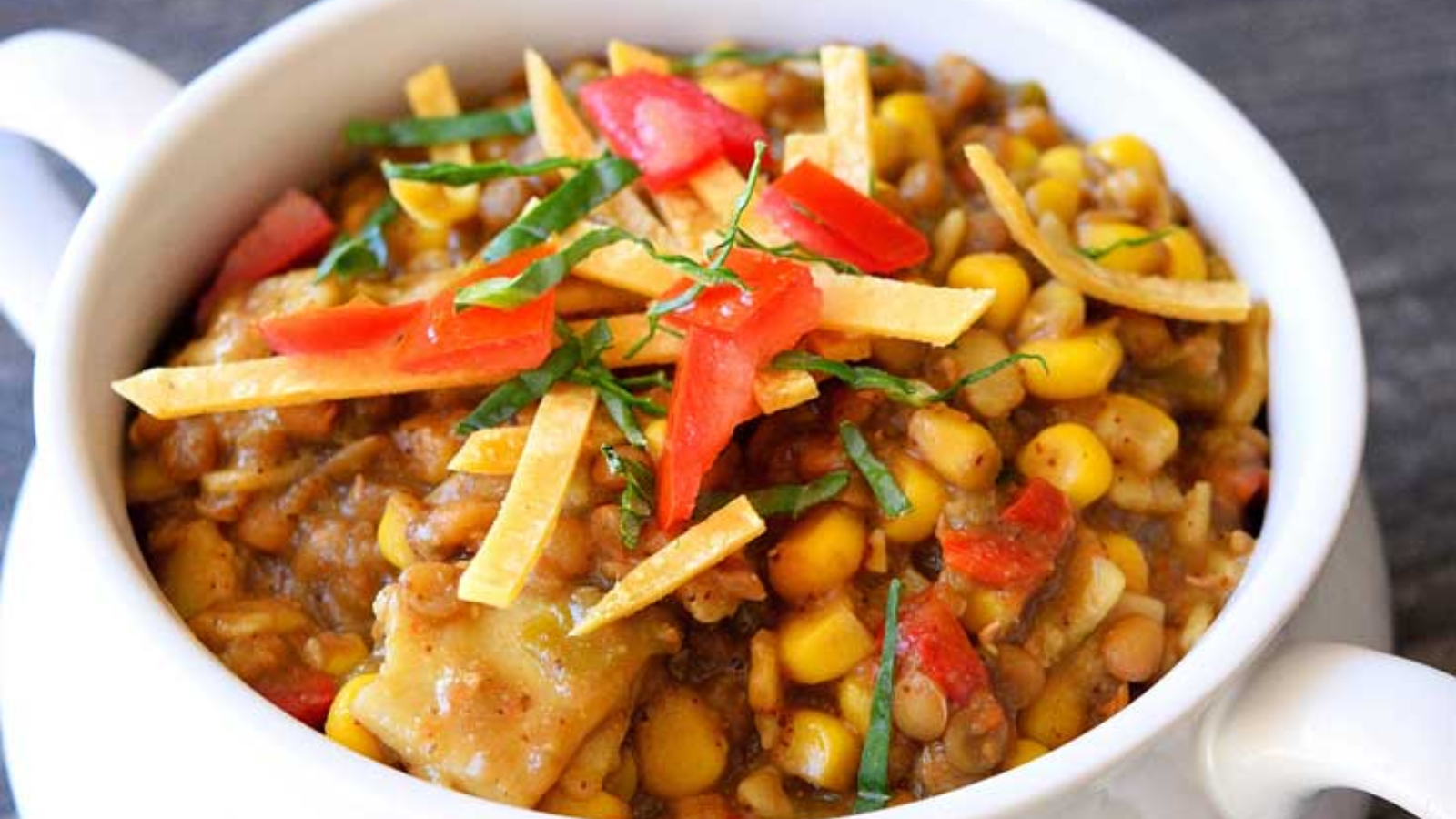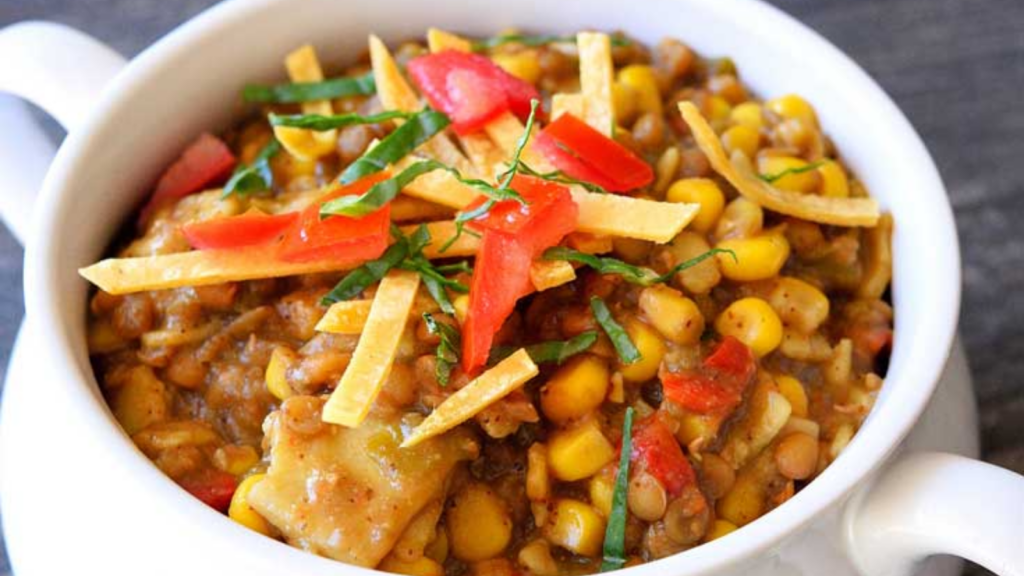 If you need dinner fast and don't want to heat up the kitchen, this Instant Pot Lentil Tortilla Stew will definitely satisfy you. It's packed with flavorful spices and topped with delicious corn tortillas. It's a complete protein and a stand-alone dish. But don't be shy about sharing; this one makes a great side dish, too.
17. Sweet Potato Vegetable Chili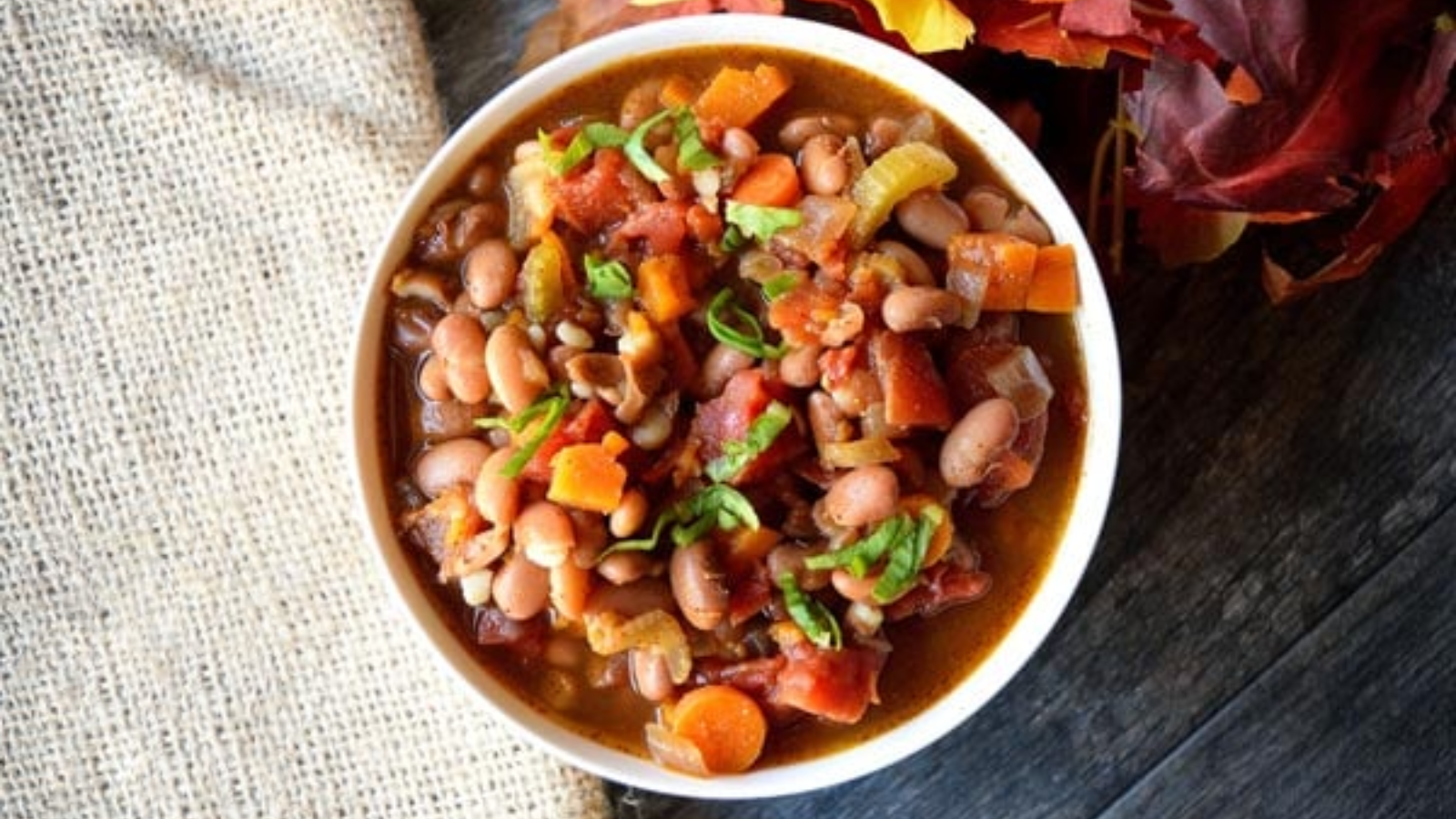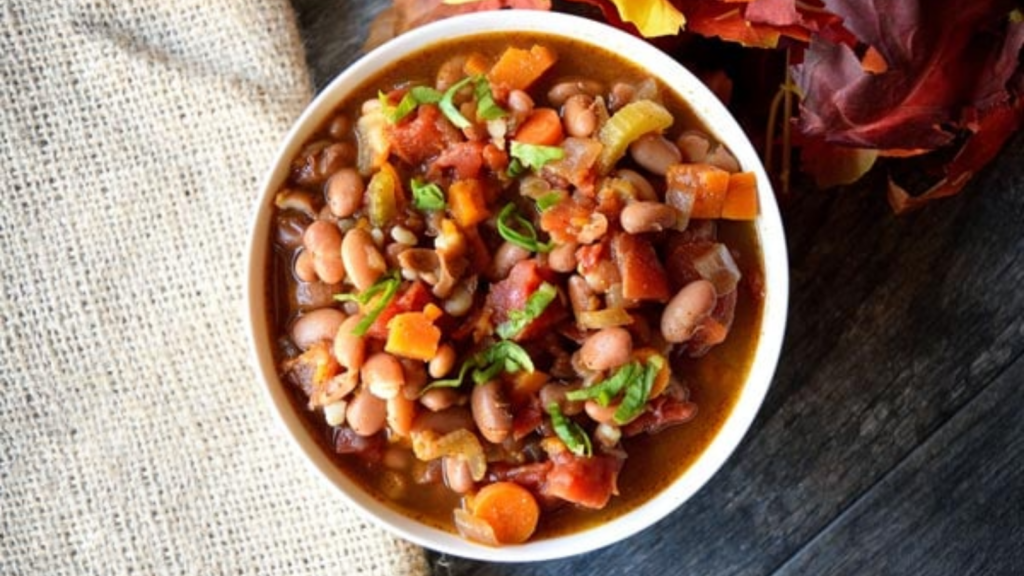 If you are a sweet potato lover, this Sweet Potato Vegetable Chili will sit just right. It's got classic chili flavors with a hearty texture that pairs well with some crusty garlic bread and a side salad.
18. Instant Pot Lentils And Rice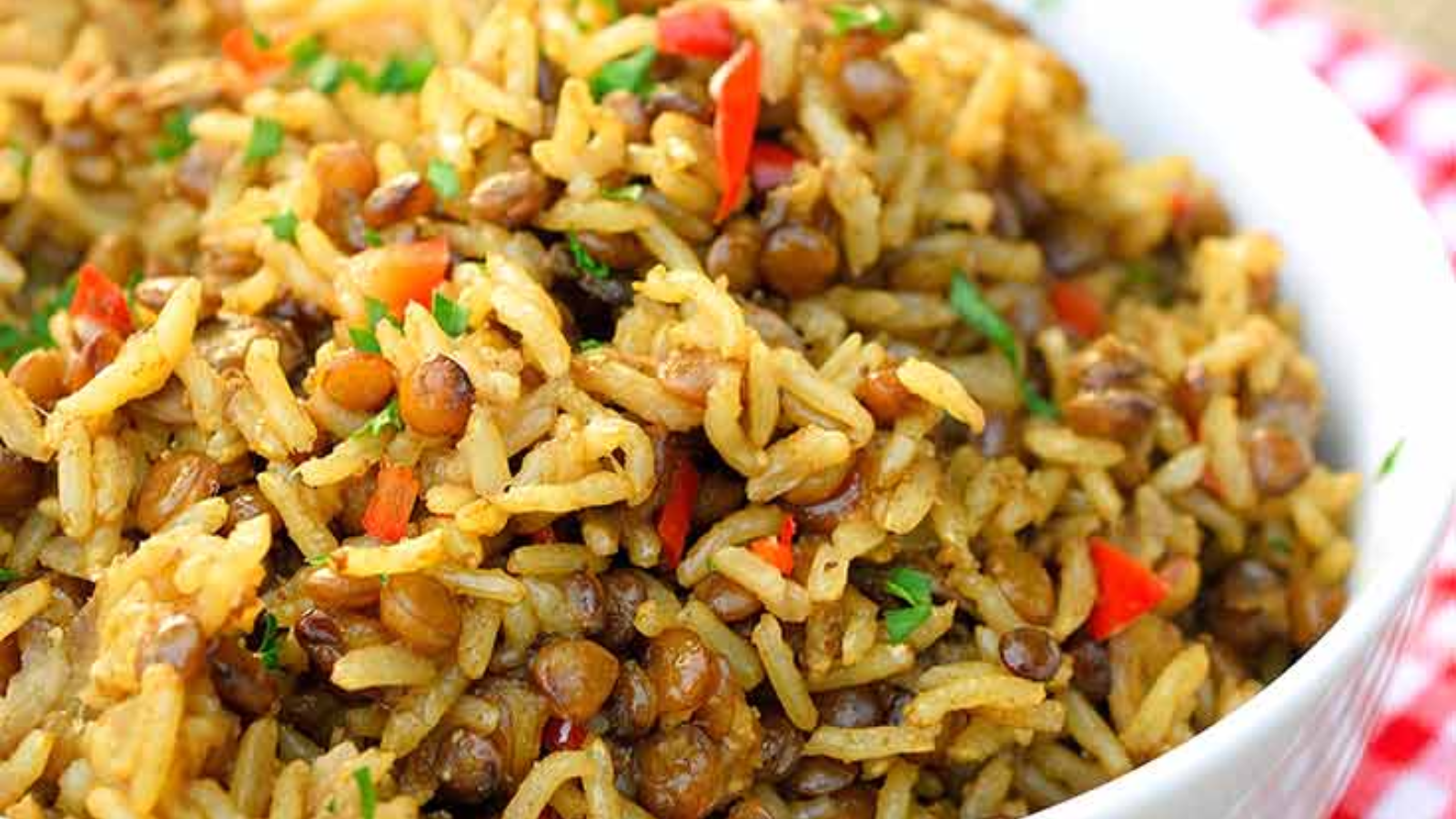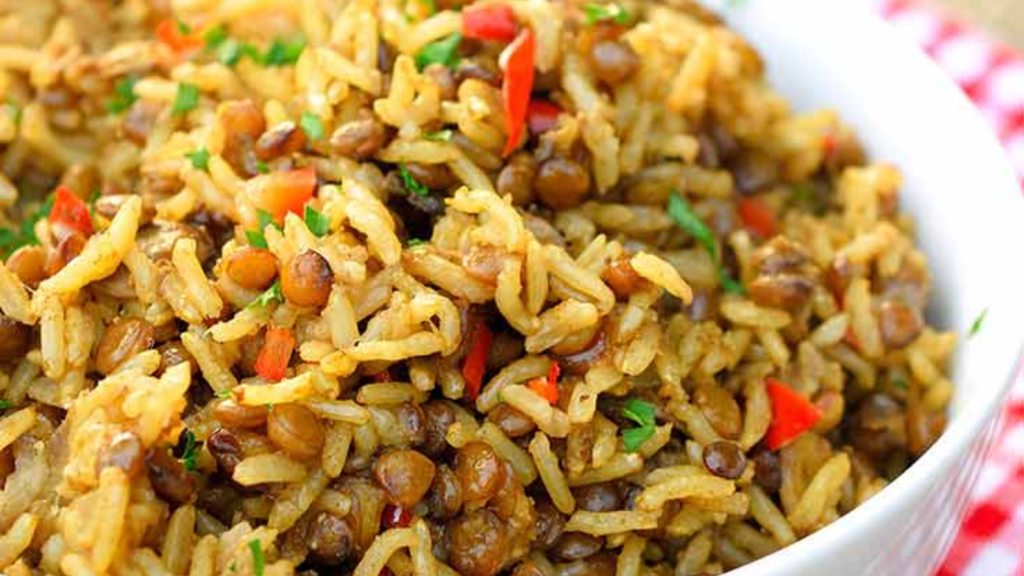 This Instant Pot Lentils And Rice might just be one of your new favorite IP meals. It's plant-based, full of flavor and fiber, and definitely gives you all 9 amino acids, thanks to the combination of grains and legumes. Serve with a side salad to complete the meal.
Interested In Starting A Vegan Diet? Here's How To Do It With Ease
It doesn't have to be overwhelming to start a plant-based diet. This simple guide walks you through some key points and helps you get started in this new way of eating effortlessly.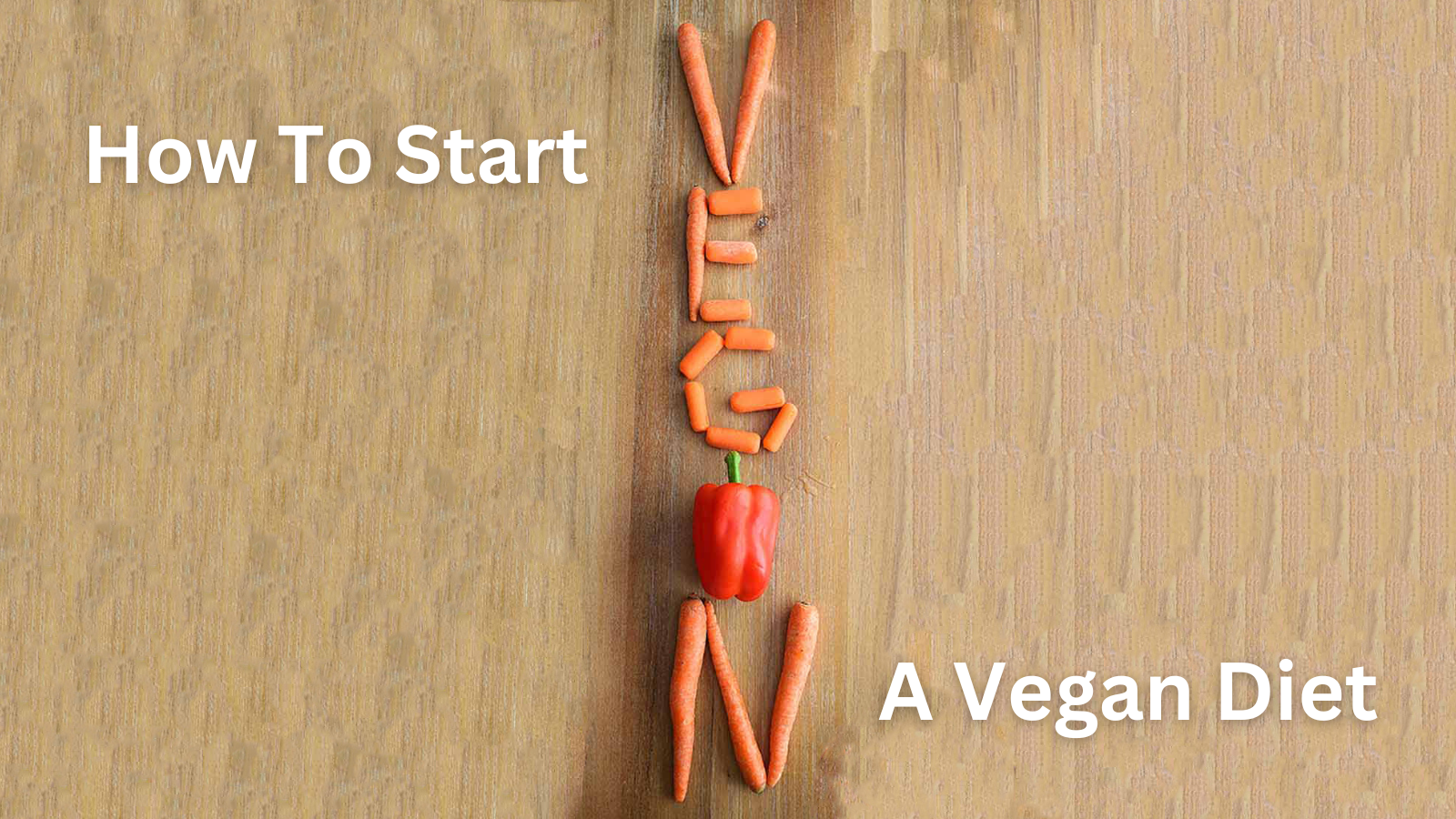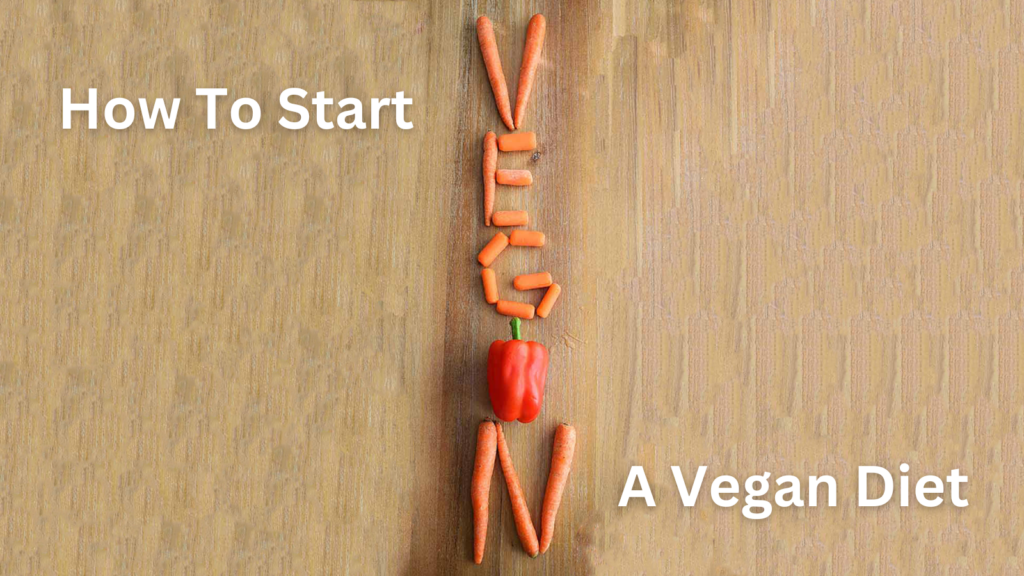 If you are curious about a vegan diet, this how-to guide will help get you started and help take the stress out of making the switch.
A Vegan Breakfast Can Be Easy! And It All Starts With Your Waffle Maker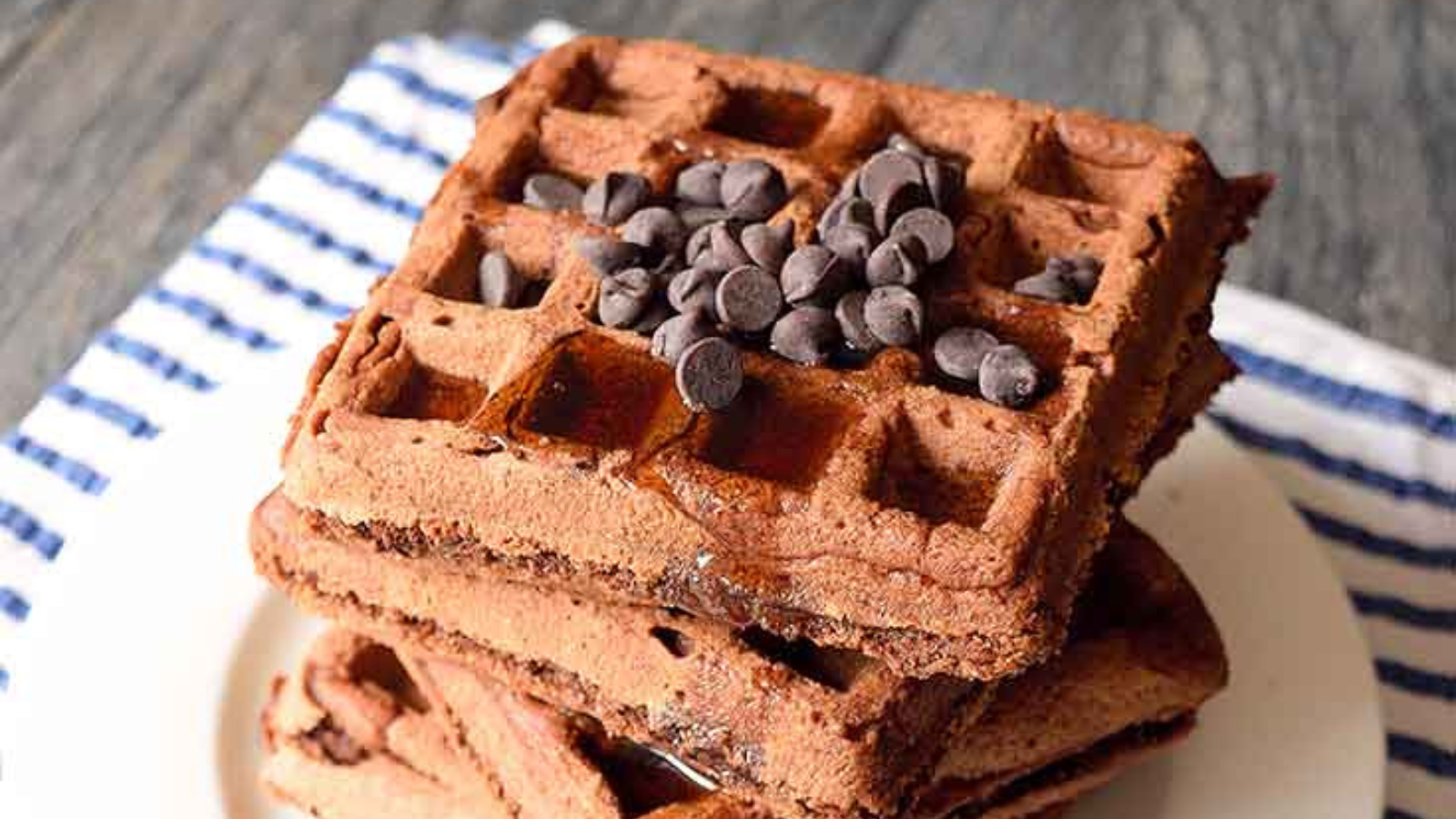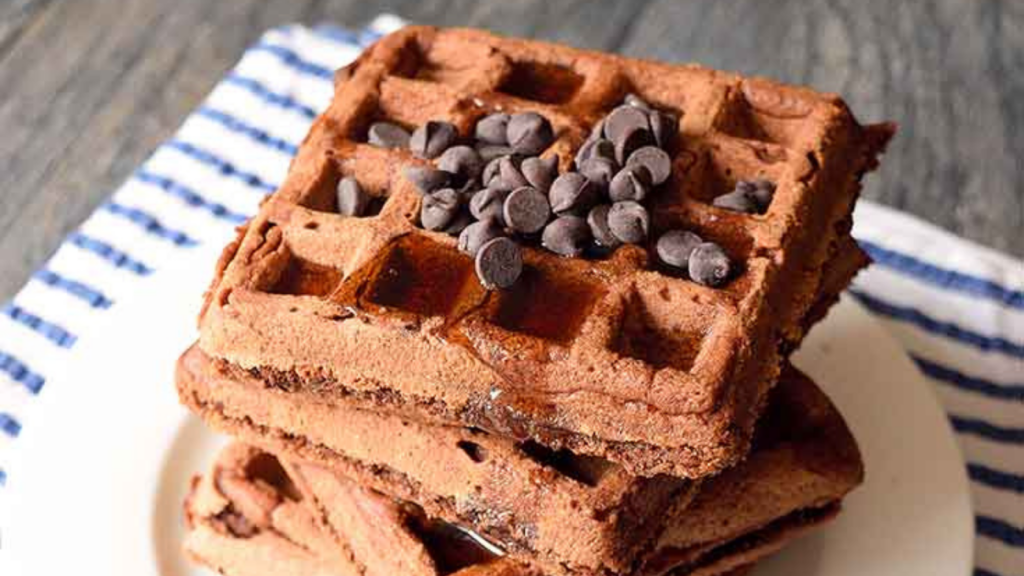 Need a decadent idea for breakfast? These Vegan Waffles are to die for. Make a big batch, freeze them, and then pop a couple into the toaster in the morning on your way out the door. It's kinda like having brownies for breakfast!
While You're At It, Prep Breakfast For The Week Too. It Only Takes 5 Minutes!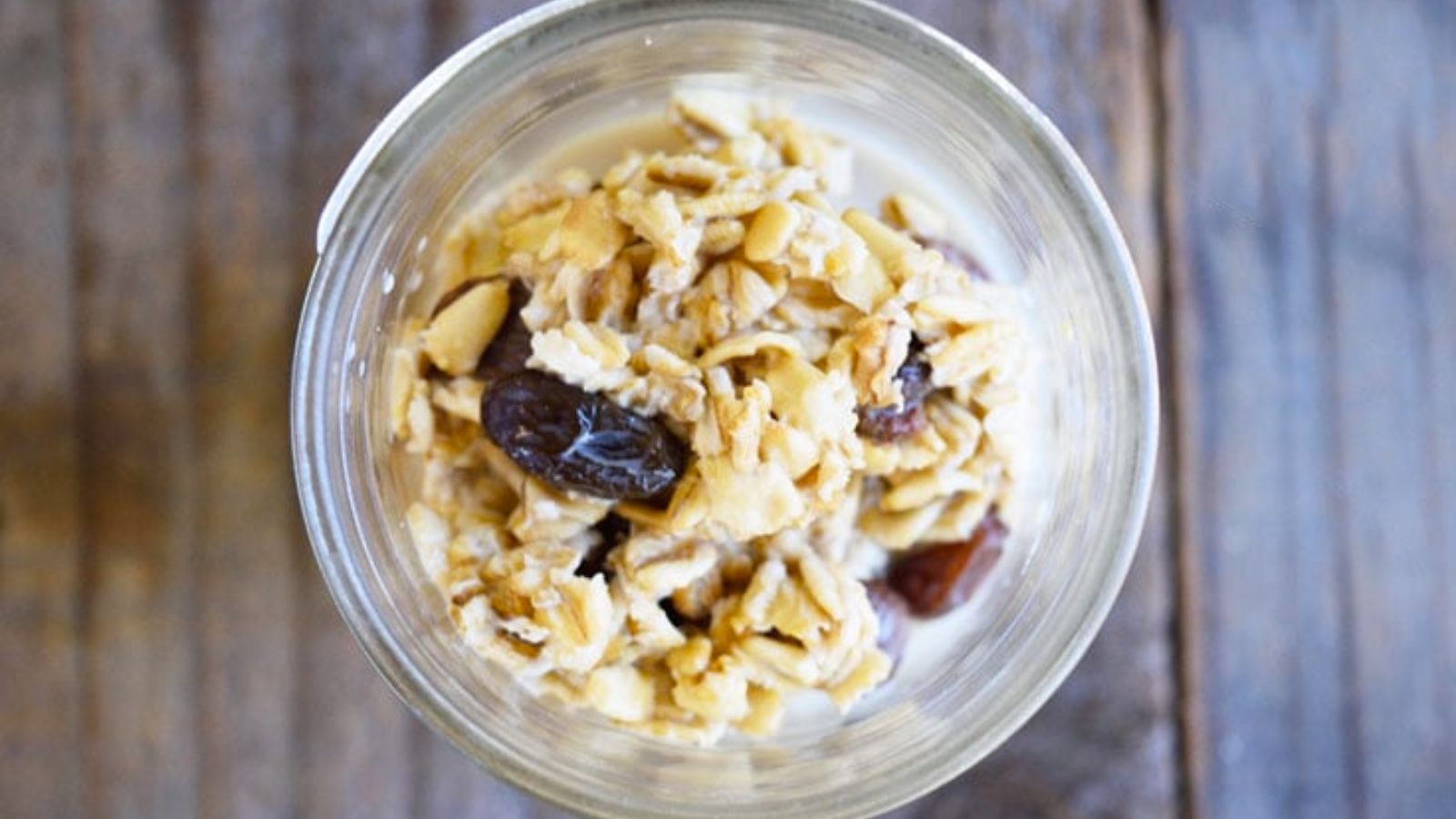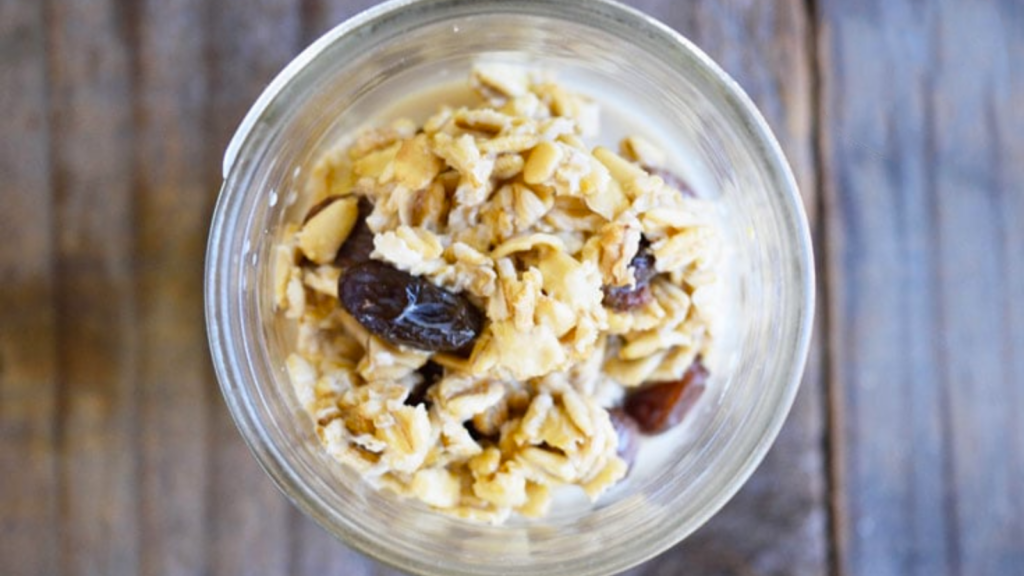 Prepping overnight oats the night before is a fantastic way to ensure that your morning runs smoothly. These delicious oatmeal recipes are prepped in just 5 minutes. In fact, you can even make homemade oatmeal packets with these recipes, so all you have to do is grab a packet and get it in the fridge.
This originally appeared on The Gracious Pantry.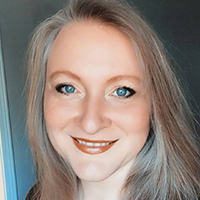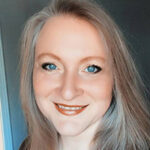 I'm Tiffany, a writer for MSN and the AP Newswire, a cookbook author, digital publisher, food lover, and mom. I create healthy, clean eating recipes for everyday living.