20 Clean Eating Birthday Party Recipes
This post may contain affiliate links. Read my
Privacy Policy.
As an Amazon Associate I earn from qualifying purchases.
These 20 clean eating birthday party recipes will help you celebrate your next birthday the healthier way!
Mini Chef's birthday is coming up soon and I've never really been able to put together a food table that was totally clean. Usually because many kids were also at his party and they would most likely stick their noses up at my healthier fare.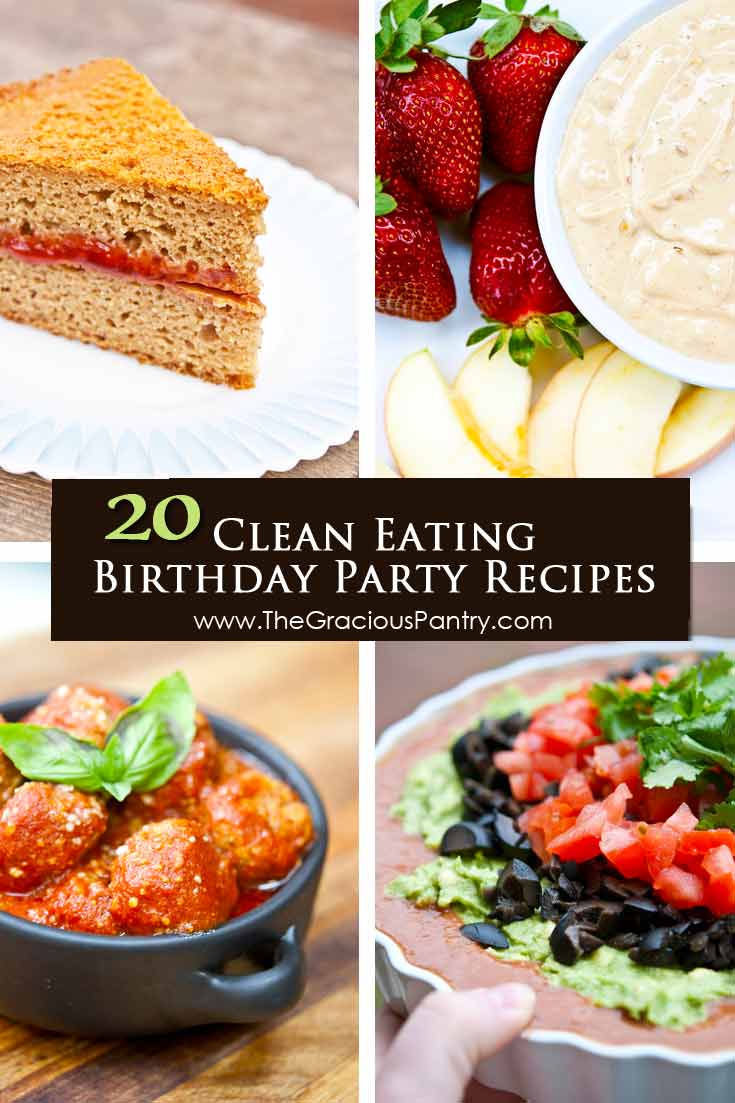 But this year, it'll be just family for his big day and then a weekend getaway a few days after that. I thought I'd share some possibilities I'm considering in case you are planning a birthday party too. I hope you find them helpful!
20 CLEAN EATING BIRTHDAY PARTY RECIPES:
Appetizers
Side Dishes
Main Course
Desserts
Drinks