This post may contain affiliate links. Read my
Privacy Policy.
As an Amazon Associate I earn from qualifying purchases.
These daily snack tray ideas will save your summer!
The kids are out of school, and moms everywhere are wondering, "What the heck am I going to feed those snack-eating food monsters all day???"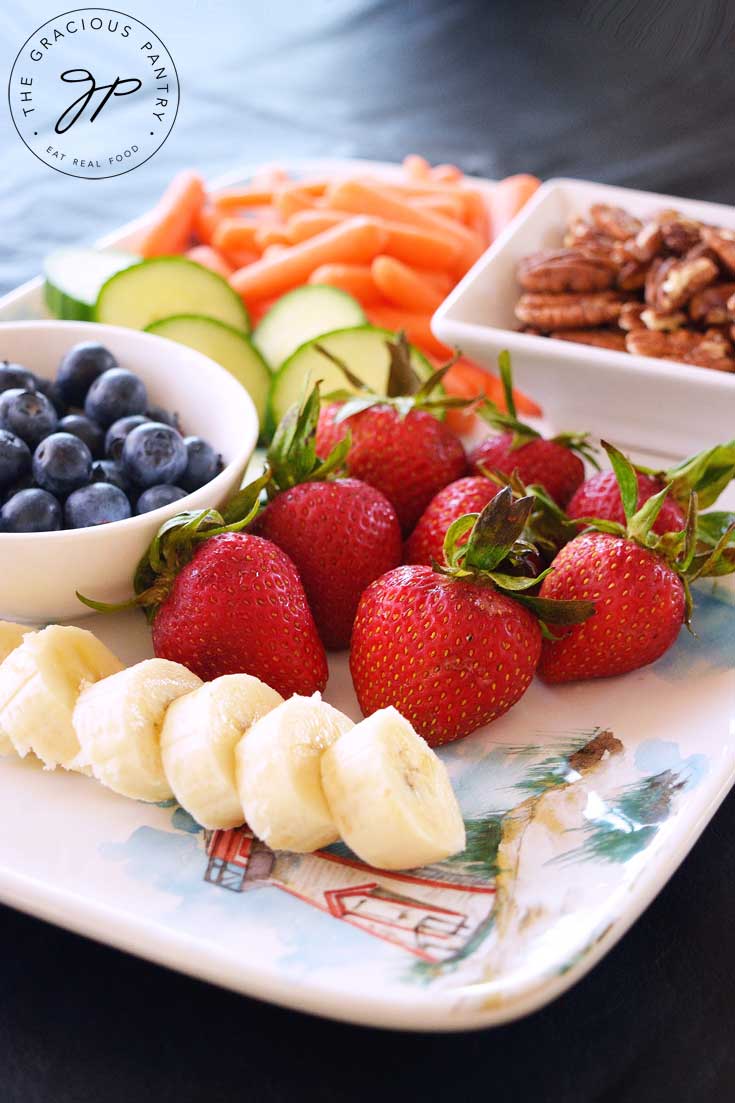 But fear not! There is a way to stay within your budget AND give those kids something they can snack on all day at their own leisure.
It's called the Daily Snack Tray, and it's something I started doing last summer.
How To Make A Daily Snack Tray
Find a tray or platter that will hold a fair amount of snack food for your entire family. Remember, this is for just one day.
Every day when I'm making breakfast (or you can do this the night before), I also put together a tray of healthy snacks. Lots of fruits and veggies, often with dip and other clean foods that are "snackable."
Occasionally, add a few treats like cookies. Don't make this a super strict thing every single day. We all need the occasional treat.
The whole idea with the clean eating daily snack tray is I control what we snack on all day, and we both know that that tray has to last us all day. So it's also a form of portion control. We know that tray has to last because once that stuff is gone, there are no more snacks for the day. So it helps with the budget as well. Subconsciously, we know that's all we have for the day, so we naturally make it stretch. It's a great tool for snacking healthy and keeping the food budget in check. And if you are lucky enough to have any fruit trees or a veggie garden in summer, your platter will always be full without too much stretch on the wallet.
Need ideas for what to put on your tray?
Daily Snack Tray Ideas
Melon chunks (think watermelon, cantaloupe, honeydew, etc…)
Oranges
Apples
Carrot sticks
Celery (with peanut butter if you wish)
Peaches
Nectarines
Pears
Plums
Summer squash sticks
Sweet potato fries
Crackers (whole grain)
Nuts
Veggie Dip
Fruit Dip
Hummus
Jicama sticks
Salsa
Healthier corn chips
Homemade potato chips
Granola Bars (homemade is best)
Roasted chickpeas
Popcorn
Trail mix
Spinach dip
Mini muffins
Snack bars
Energy balls
Whole grain bread sticks
Whole grain pretzels
Stuffed dates
Protein bars
Dried fruit bars
Roasted pumpkin seeds
Guacamole
No matter what you decide to put on your tray, it's a great way to keep track of your snacking and make sure you get a big picture of what you may or may not eat during the day. It's a healthy approach to snacking overall.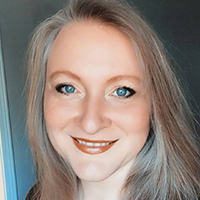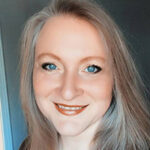 Who me?
I'm Tiffany, a cookbook author, food lover, mom, and writer for MSN and the AP Newswire.
   
Looking to stock your freezer for busy weeknights?
I wrote the book! Grab a copy of my book, Clean Eating Freezer Meals on Amazon here, or at select bookstores nationwide!   
Did you make one of my recipes?
Tag @graciouspantry on Instagram or post your pic on Facebook! I love to see my recipes in action!