This post may contain affiliate links. Read my
Privacy Policy.
As an Amazon Associate I earn from qualifying purchases.
Quinoa is a delicious seed that we cook like a grain. It has all nine essential amino acids, making it a complete protein like meat. This versatile "grain" can handle many different flavors. It does a great job in everything from Mediterranean cuisine to breakfast. Here are fifteen recipes that prove it.
1. Mediterranean Quinoa Salad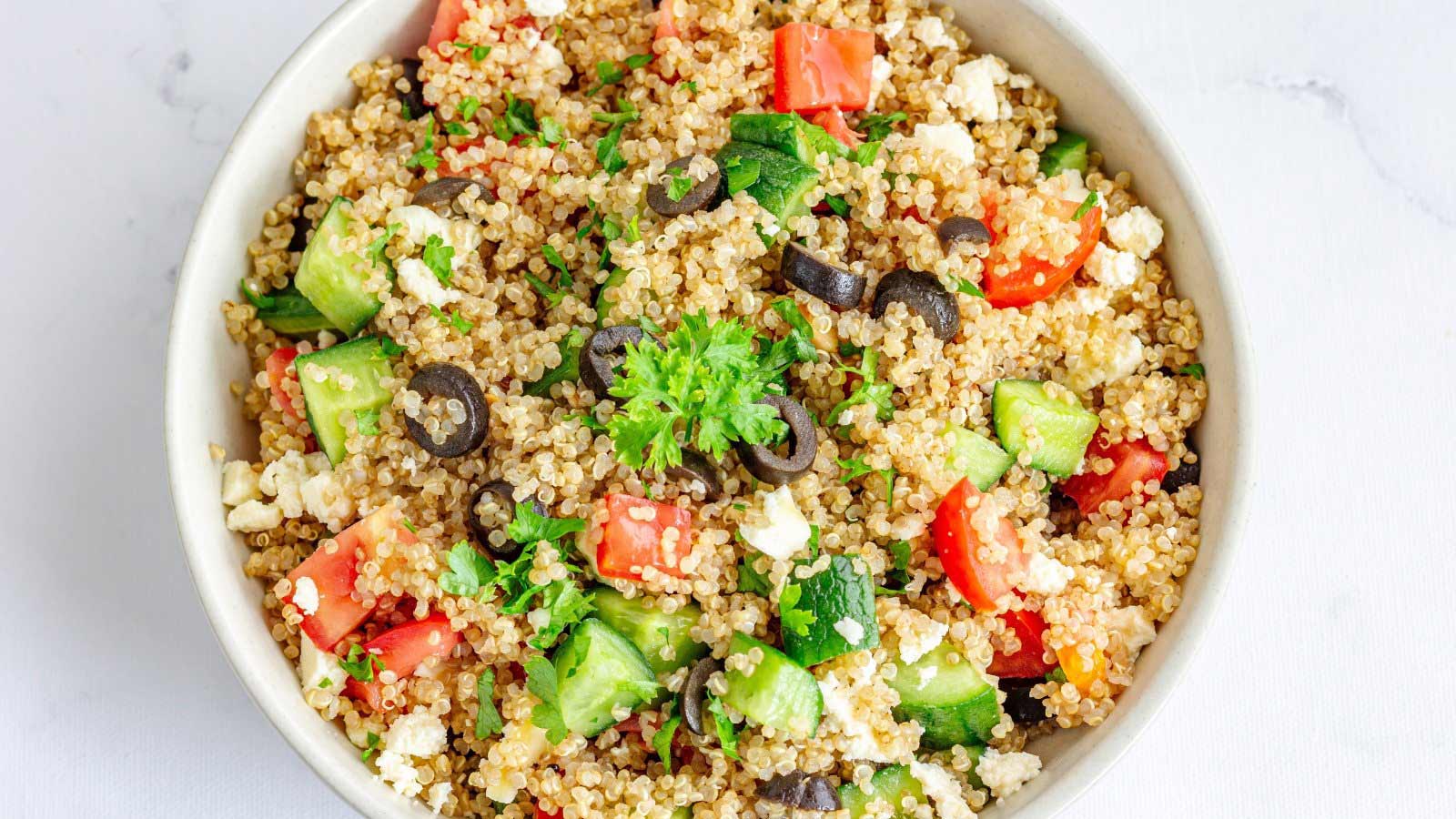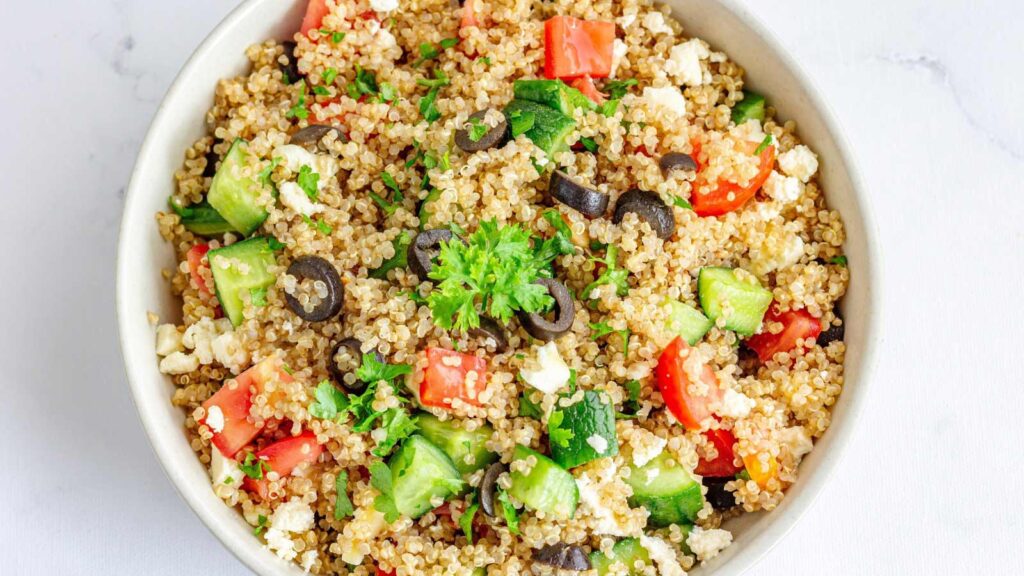 This Mediterranean Quinoa Salad can be mixed with chicken for the perfect filling meal or even enjoyed as the main dish by itself for the vegetarian in your life.
2. Southwestern Quinoa Bowl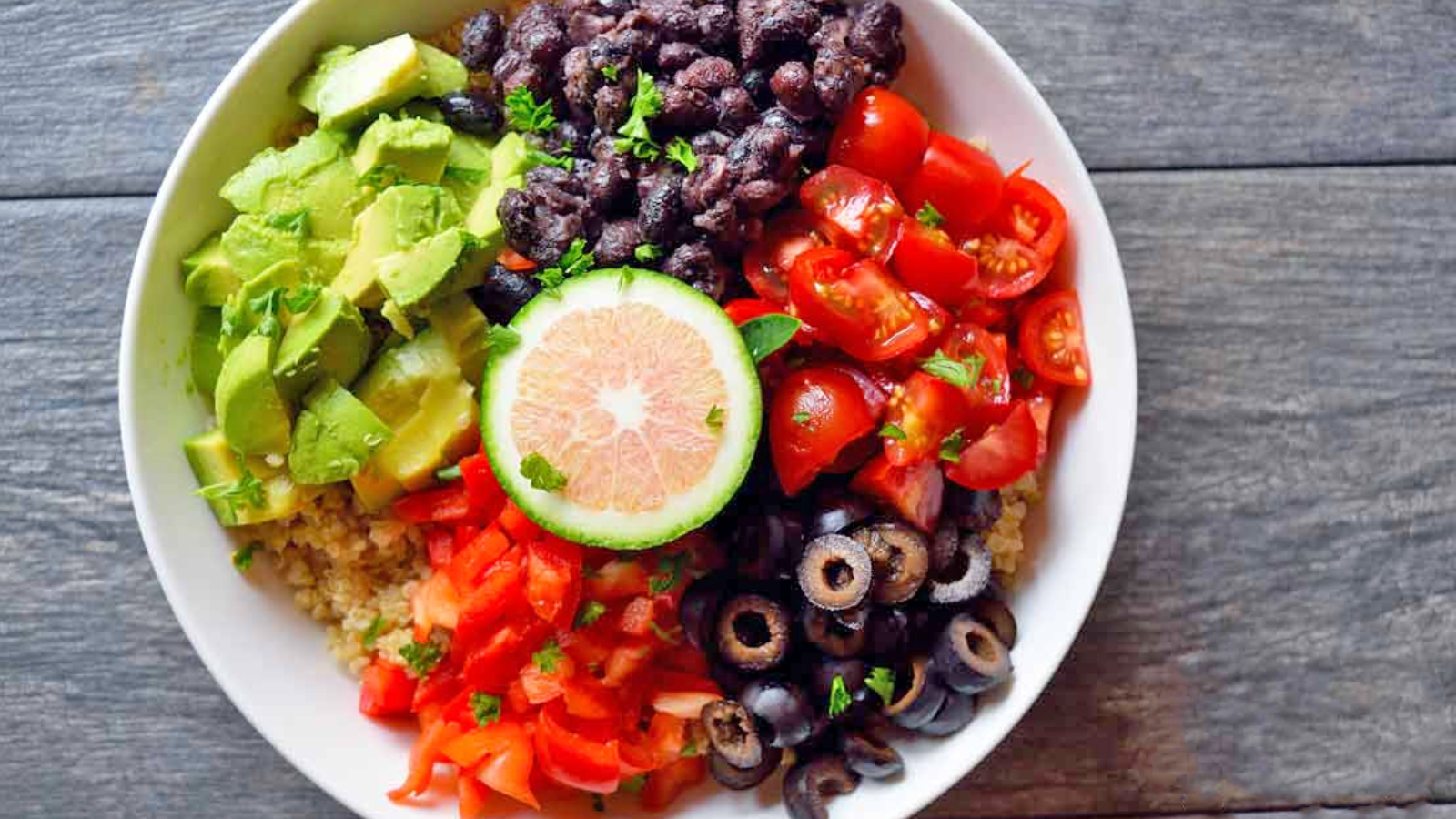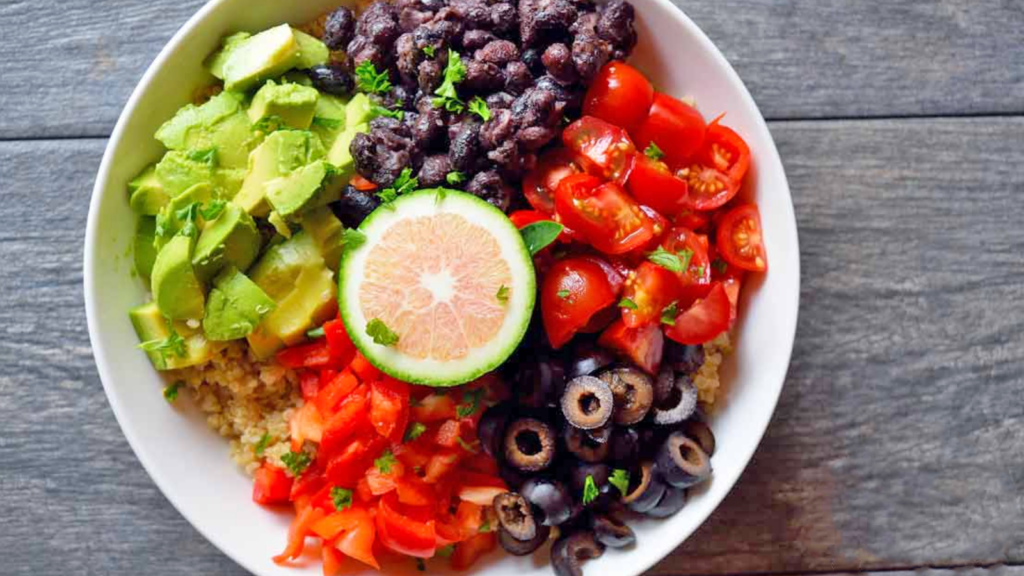 If you love Southwestern flavors, this Southwestern Quinoa Bowl is the dish you want to try. All the flavors you loved mixed with delicious quinoa.
3. Fresh Veggie Quinoa Salad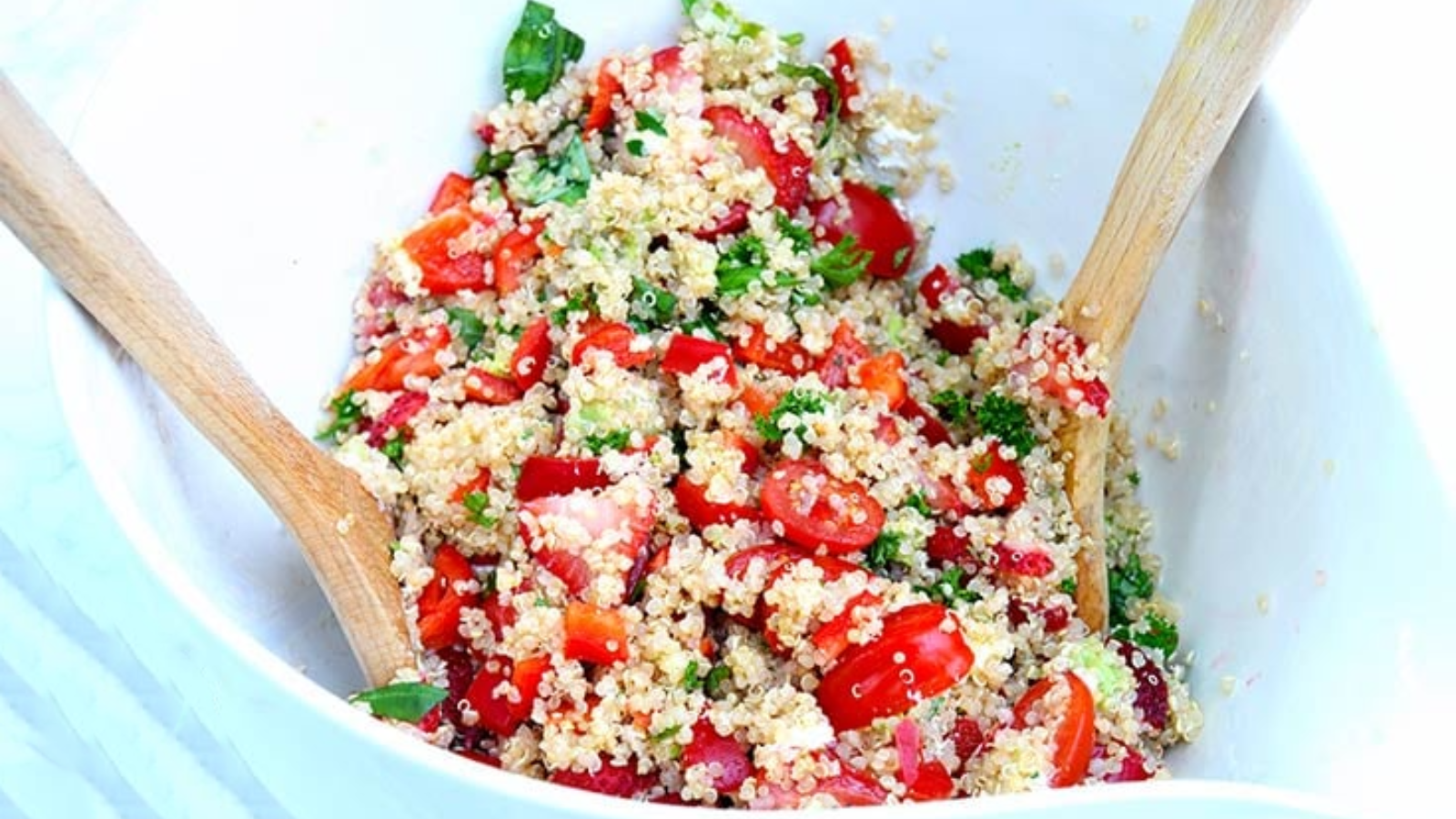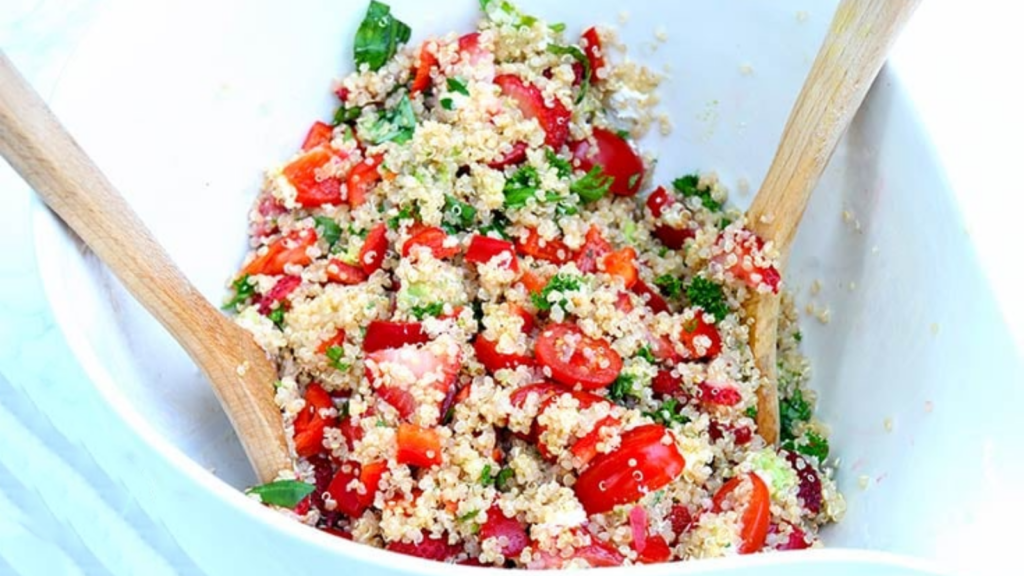 If fresh veggie flavors are at the top of your to-cook list, don't forget to add this Fresh Veggie Quinoa Salad to the top of that list. The fresh flavors of fresh produce shine in this delicious quinoa dish.
4. Breakfast Quinoa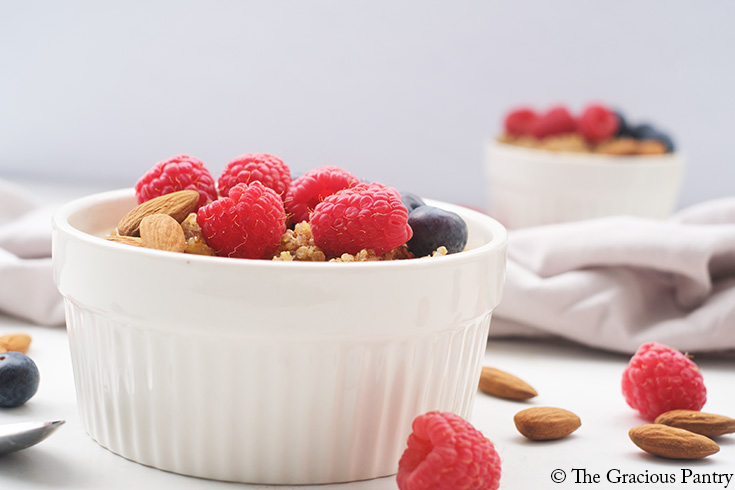 Breakfast Quinoa is a delicious, plant-based start to your day. Packed with plant-based protein, fiber, and some delicious ripe berries, it's a great morning meal.
5. Chickpea Quinoa Salad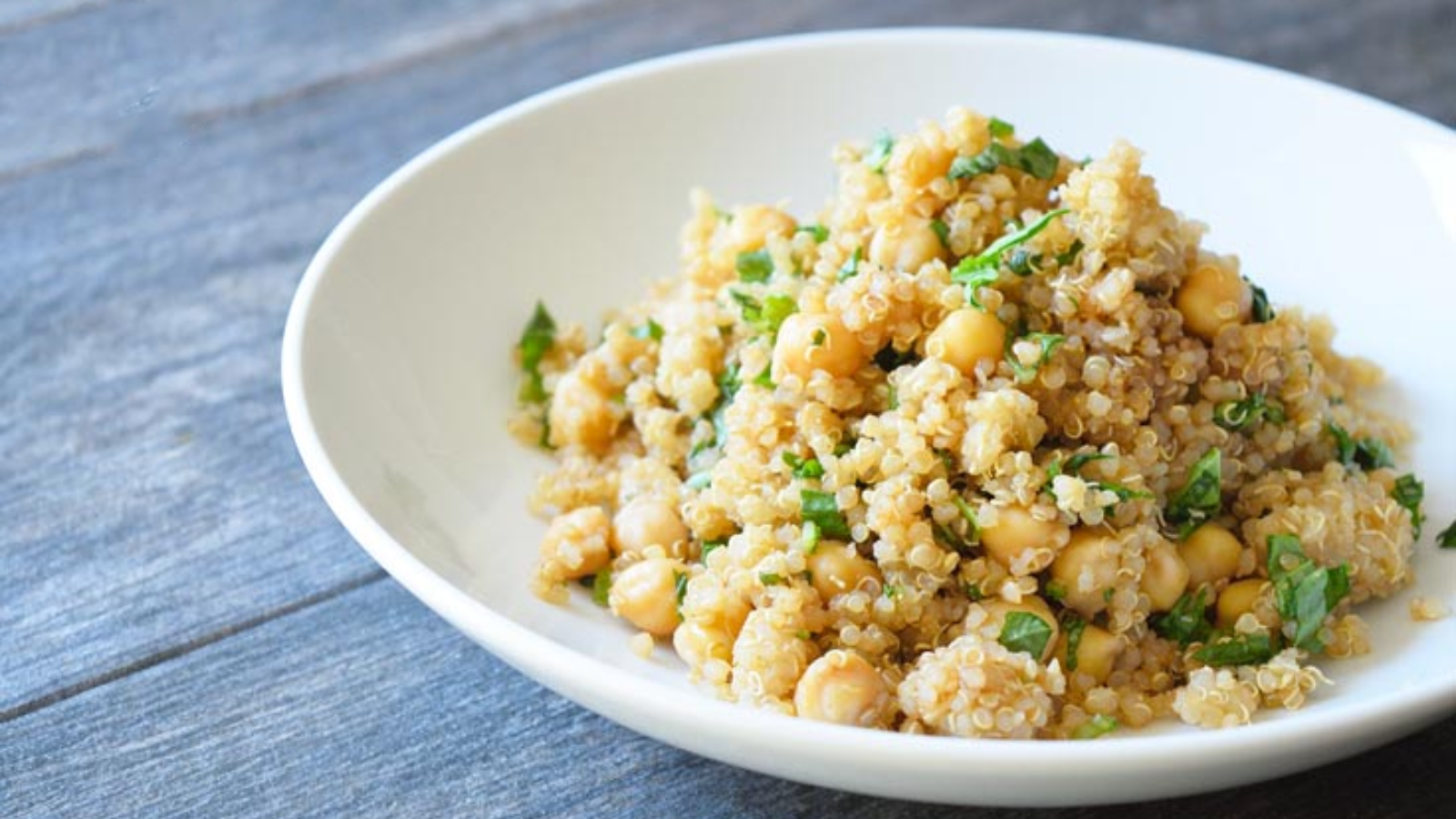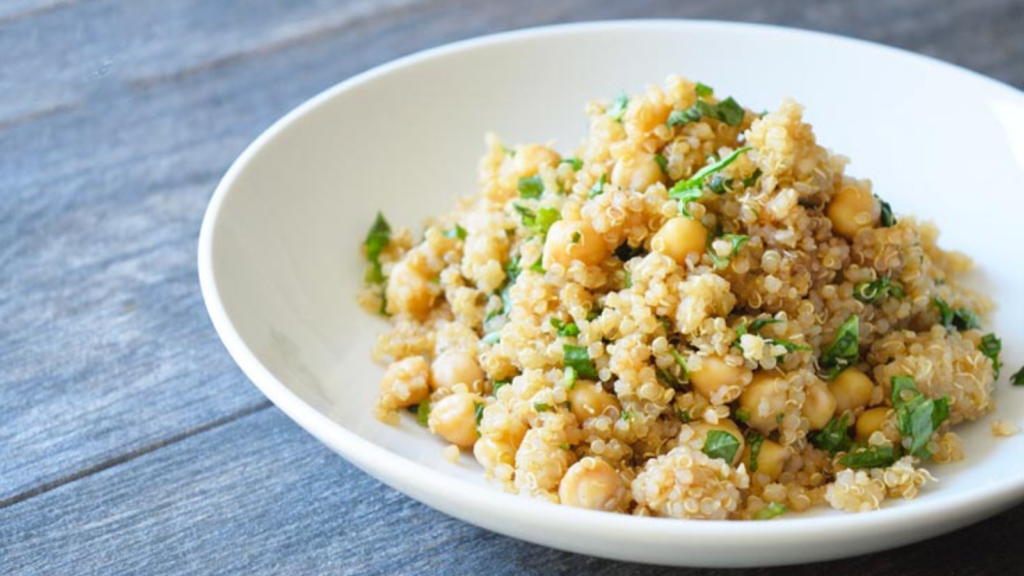 Fresh basil and chickpeas come together in this summery Chickpea Quinoa Salad for a delicious side dish or main course. The nutty flavors are perfectly complimented by the basil, and the plant-based protein is a total bonus.
6. Chicken Quinoa Salad With Apples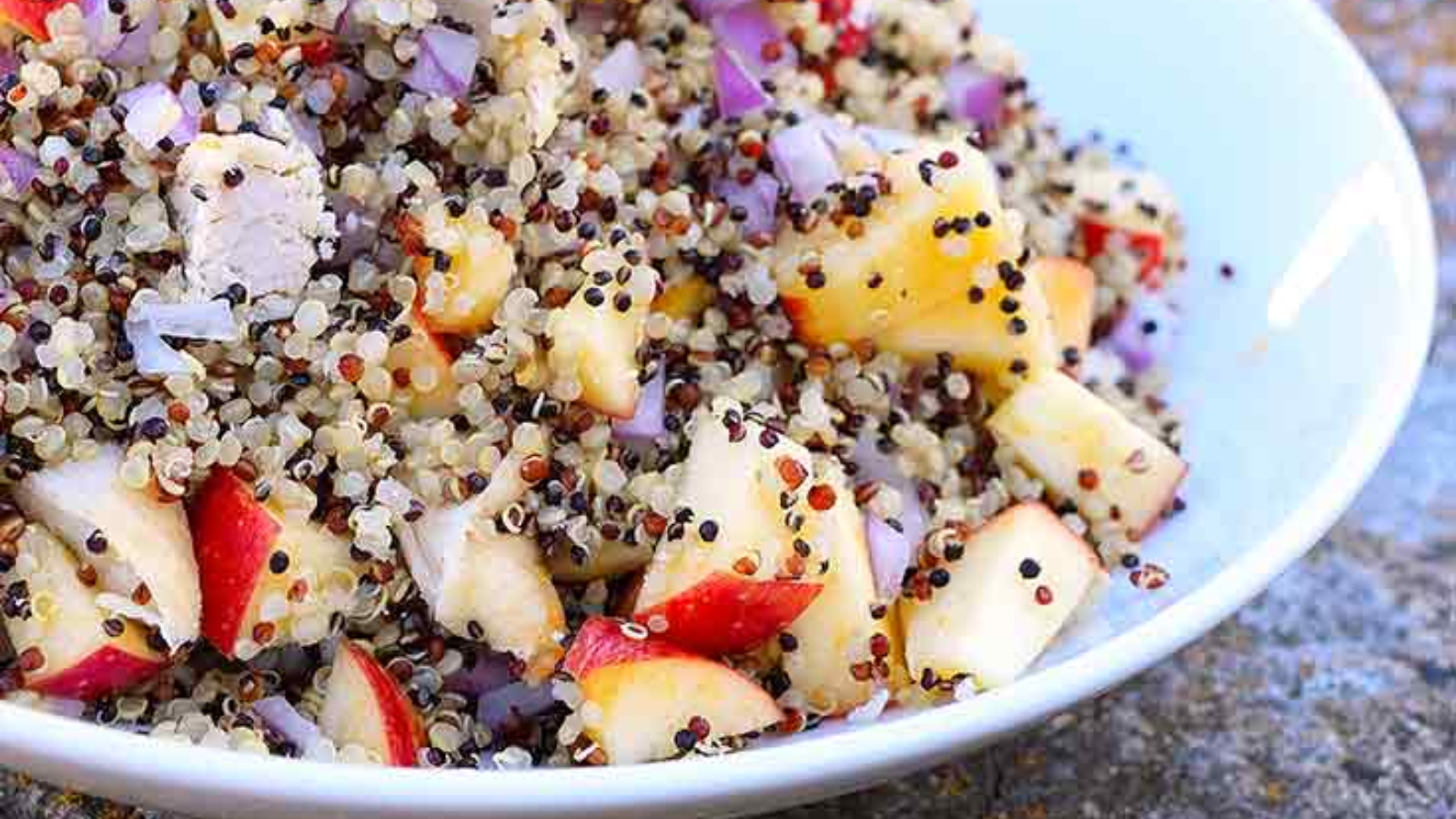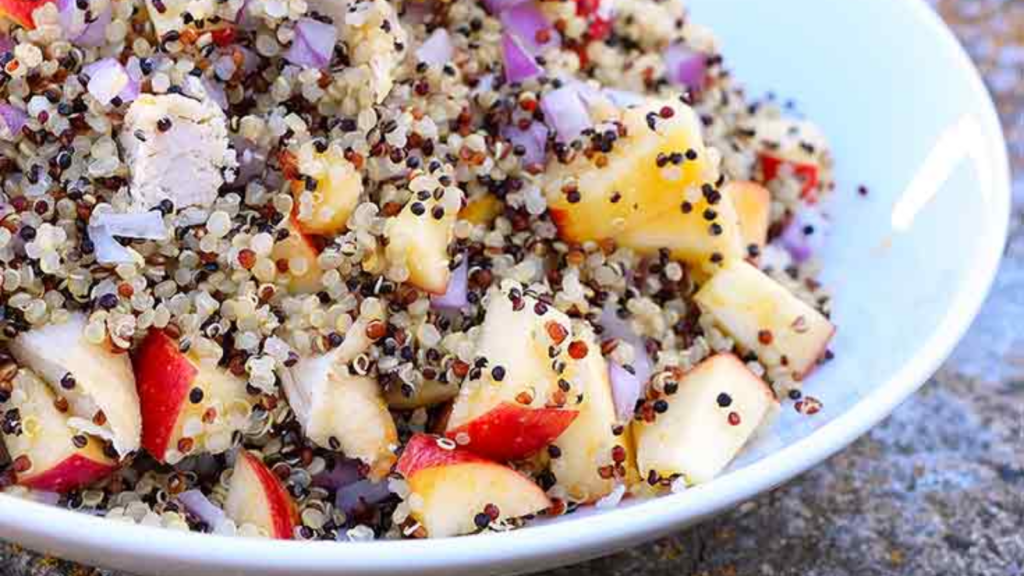 This Chicken Quinoa Salad With Apples is a delightful blend of sweet and savory. It's packed with regular protein and plant-based protein and gives you a healthy dose of fiber as well.
7. Quinoa Stuffed Spaghetti Squash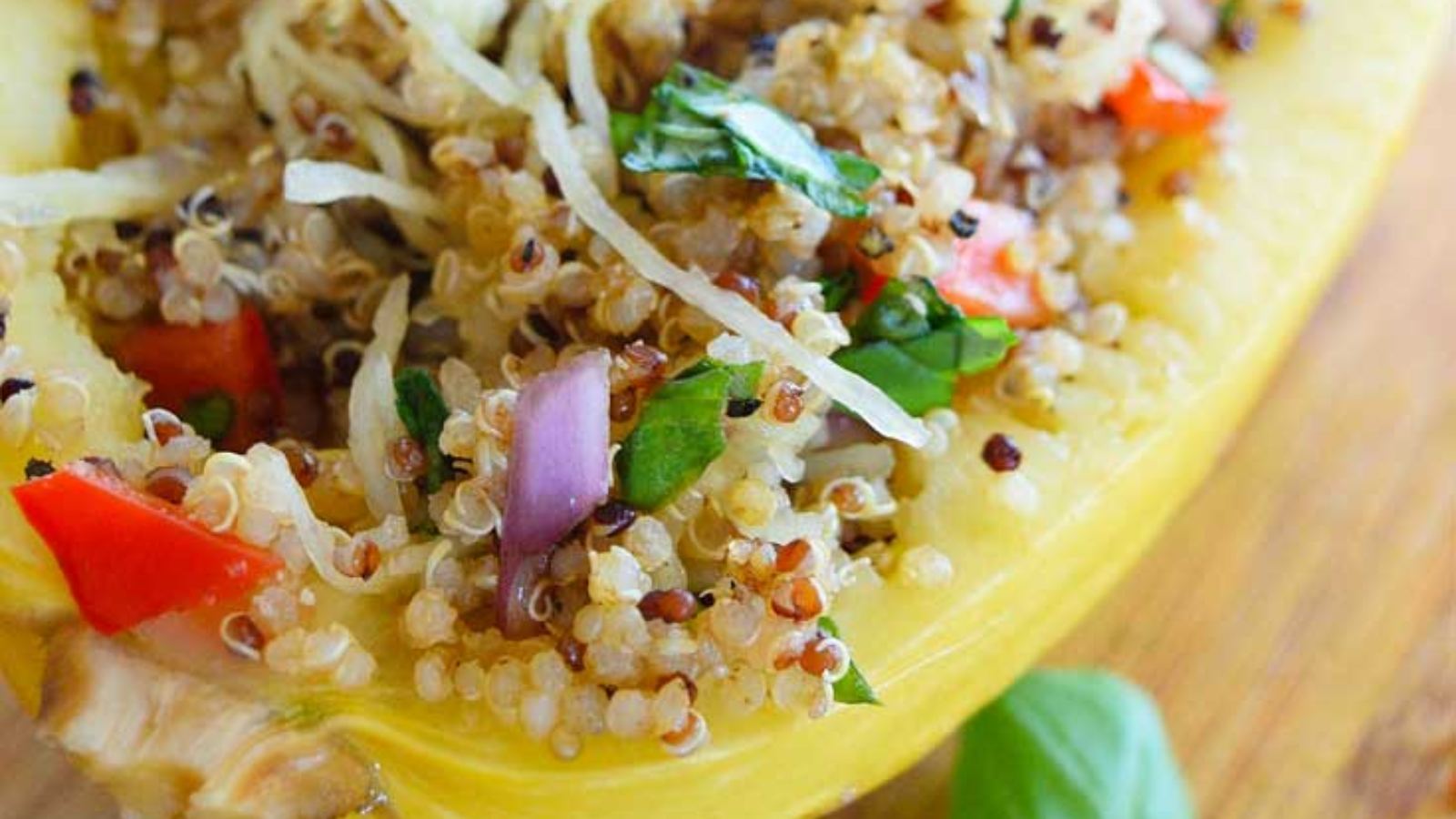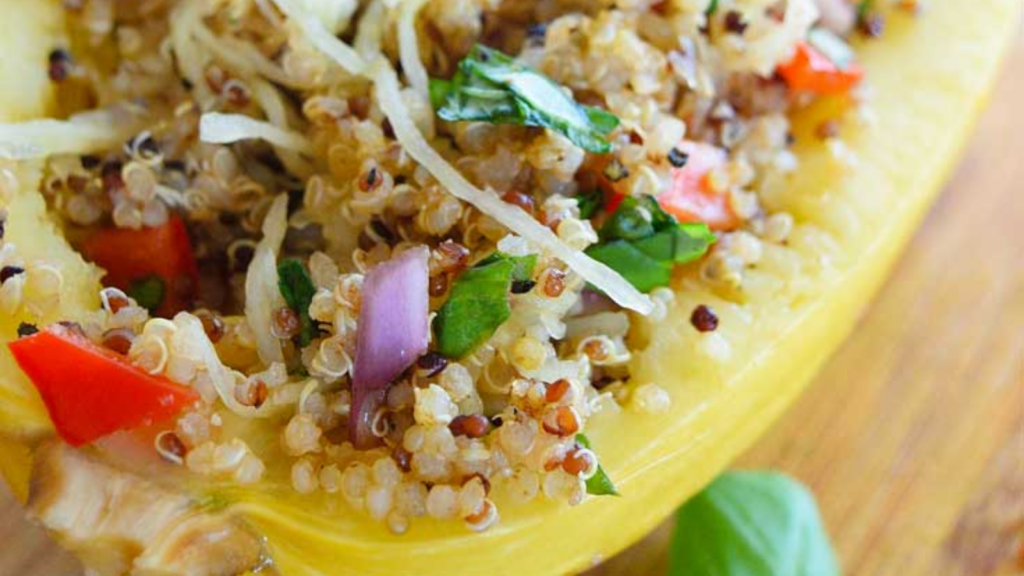 This Quinoa Stuffed Spaghetti Squash is a fantastic way to get plant-based protein and plenty of healthy veggies. Serve as is or with a side of meat.
8. Avocado Quinoa Salad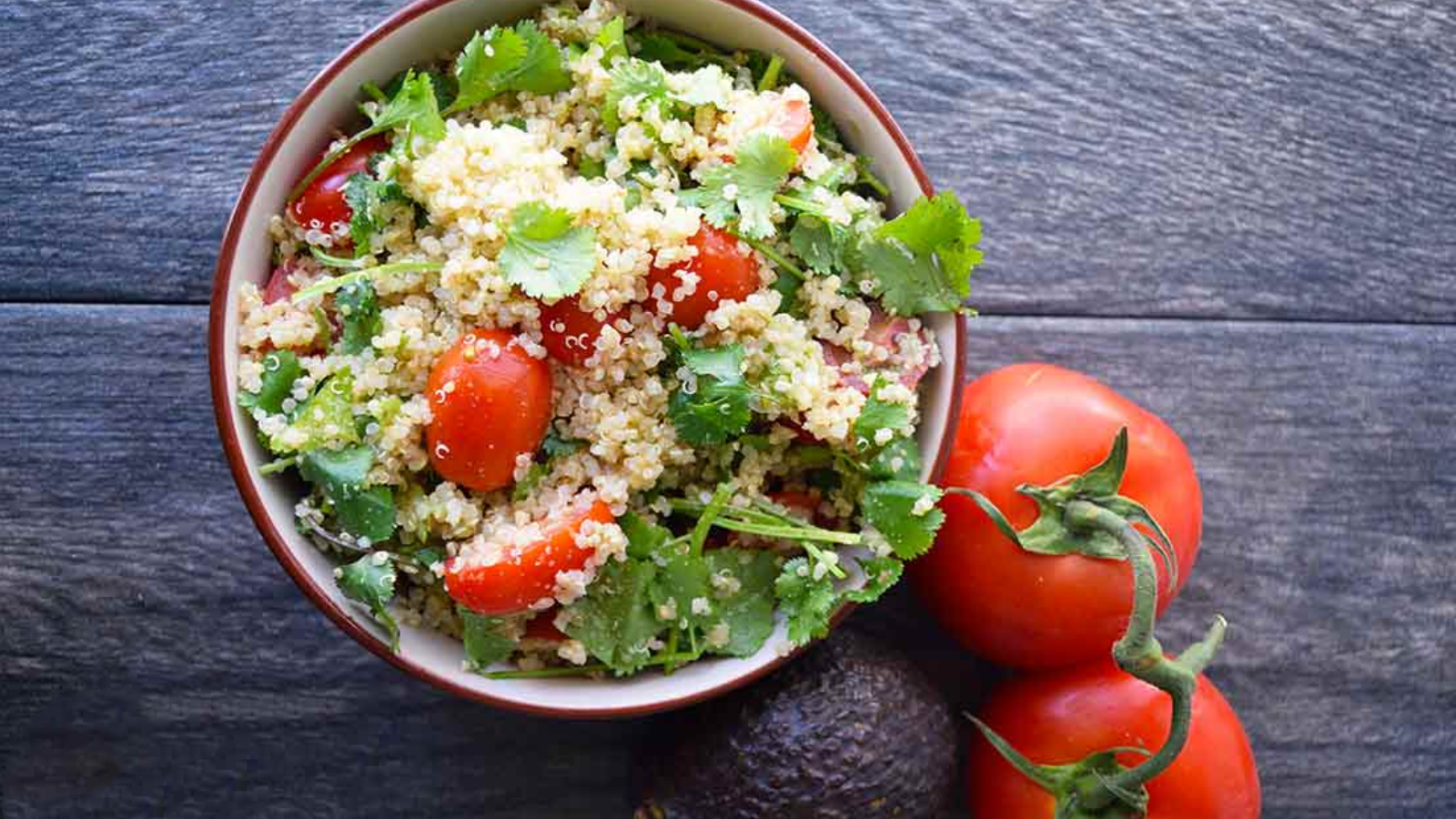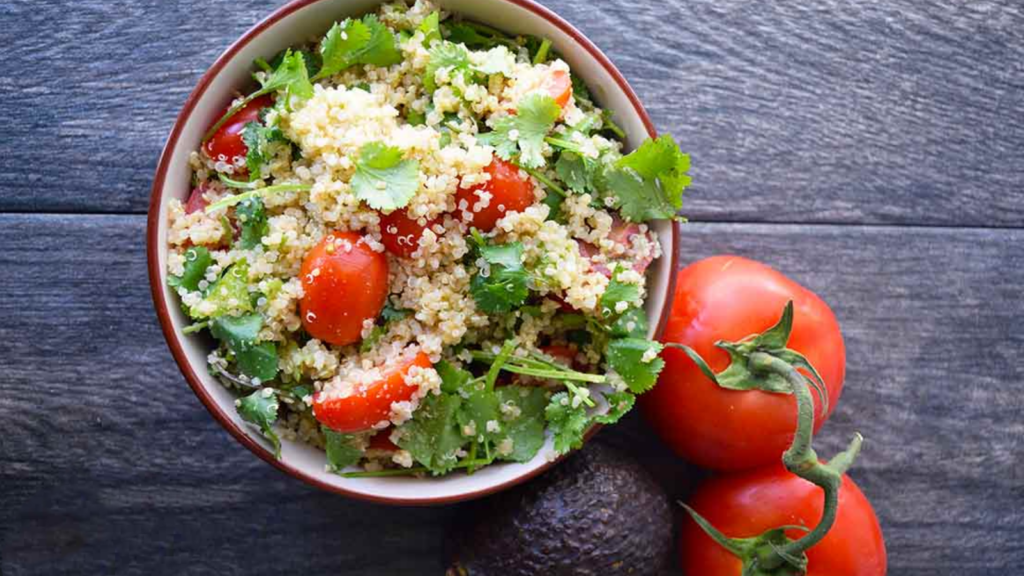 Once again, summer produce shines when paired with quinoa. Avocados and fresh tomatoes come together to make this delicious Avocado Quinoa Salad. It's perfect for potlucks, barbecues, and get-togethers.
9. Butternut Squash Quinoa Salad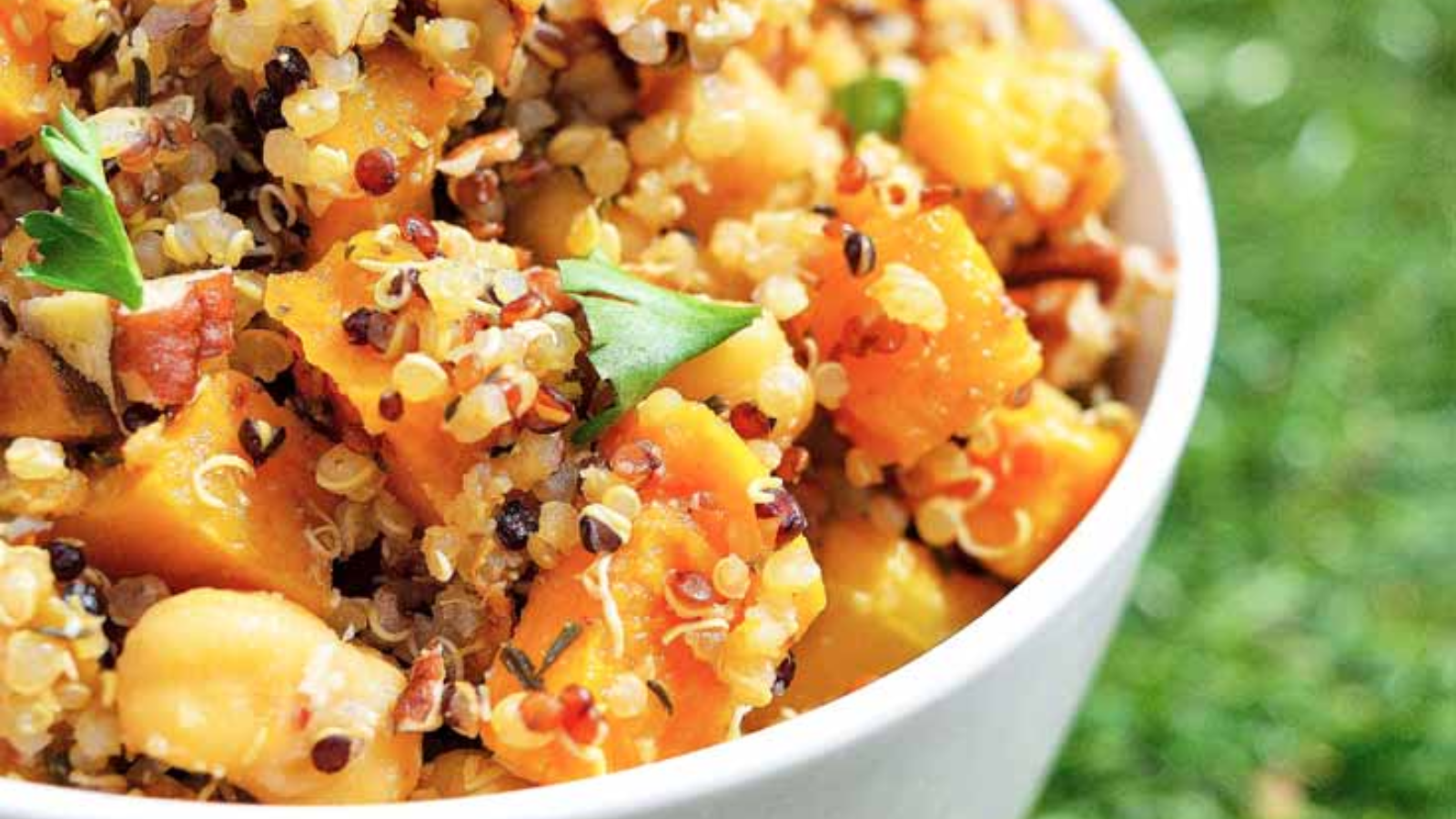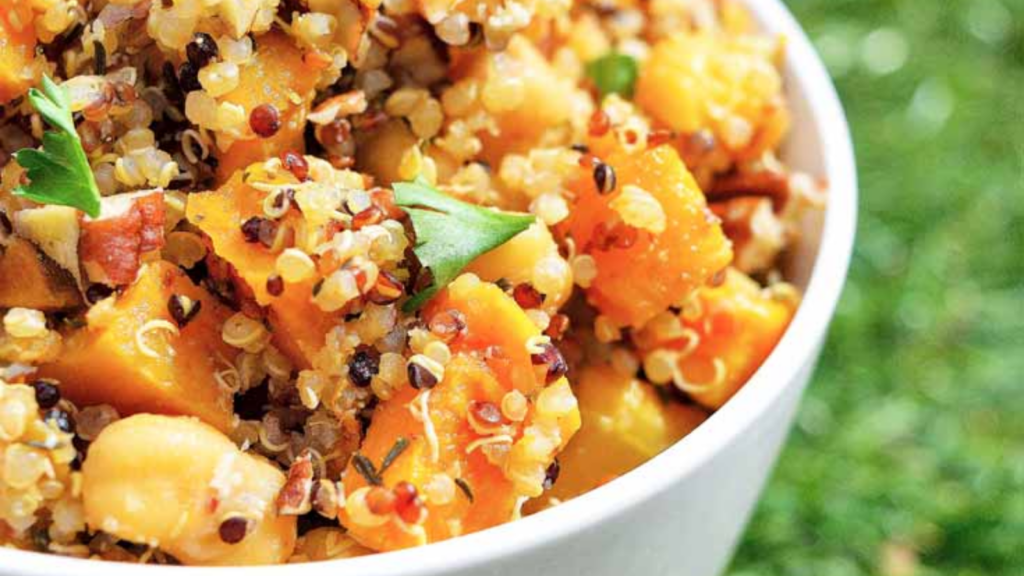 While this salad tends to have more fall flavors, there is absolutely no reason to avoid enjoying this in summer. This Butternut Squash Quinoa Salad has deliciously nutty flavors and is truly a very comforting meal.
10. Green Bean Quinoa Salad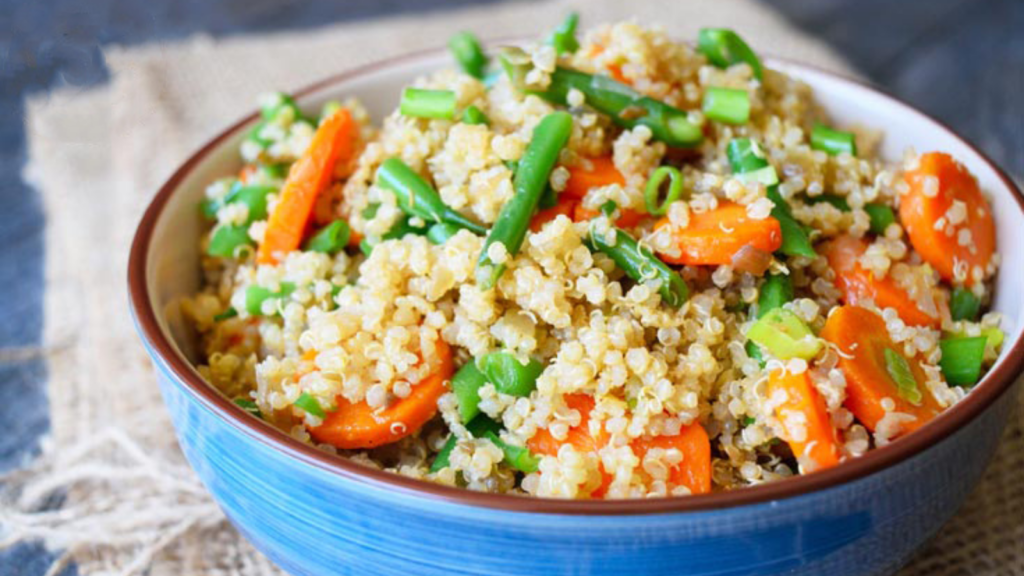 Green bean lovers will adore this Green Bean Quinoa Salad. It offers plenty of veggie crunch and plant-based protein from the quinoa while creating a big bowl of yum. This makes a perfect side dish or plant-based main course.
11. Cranberry Pecan Quinoa Salad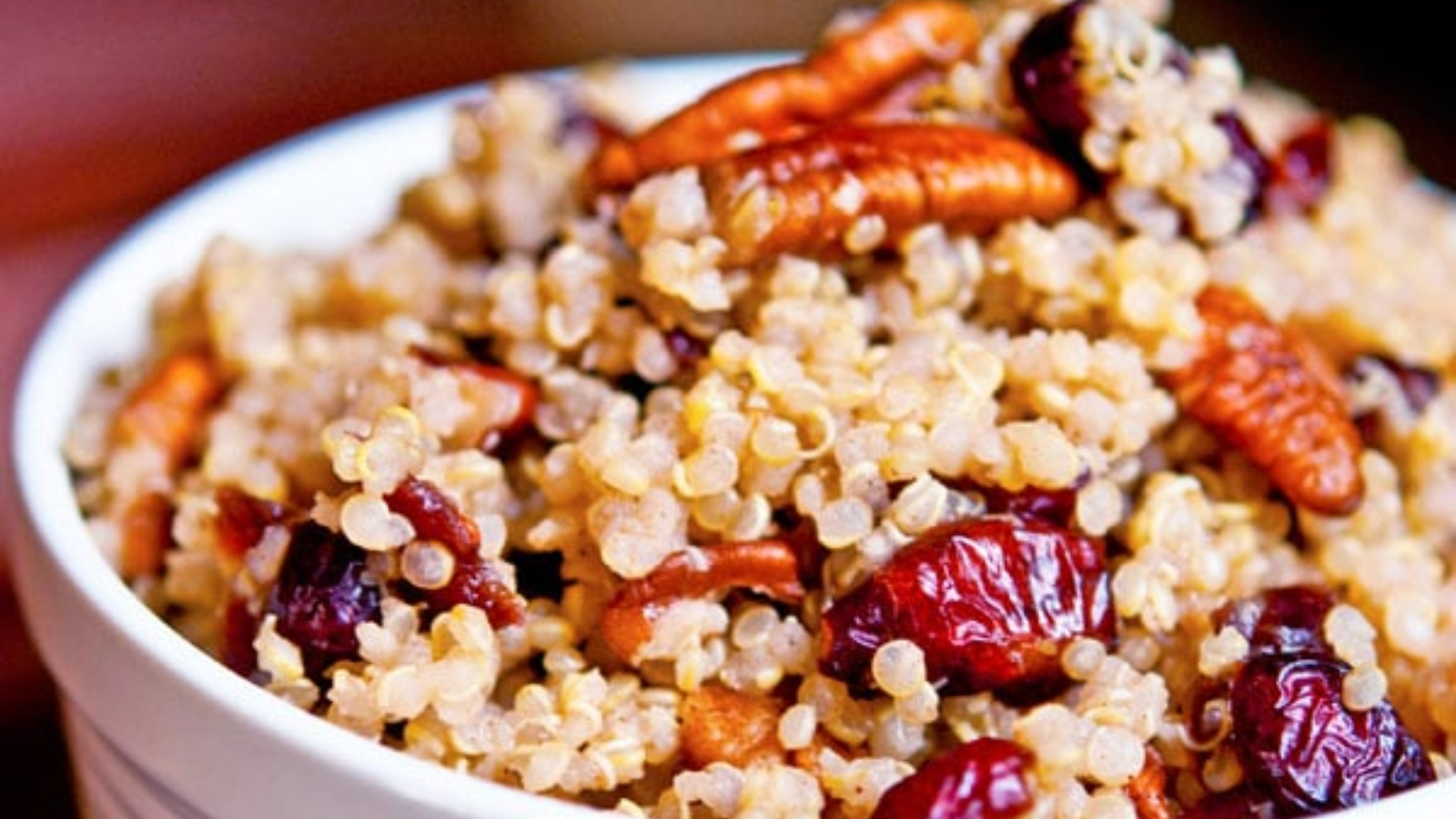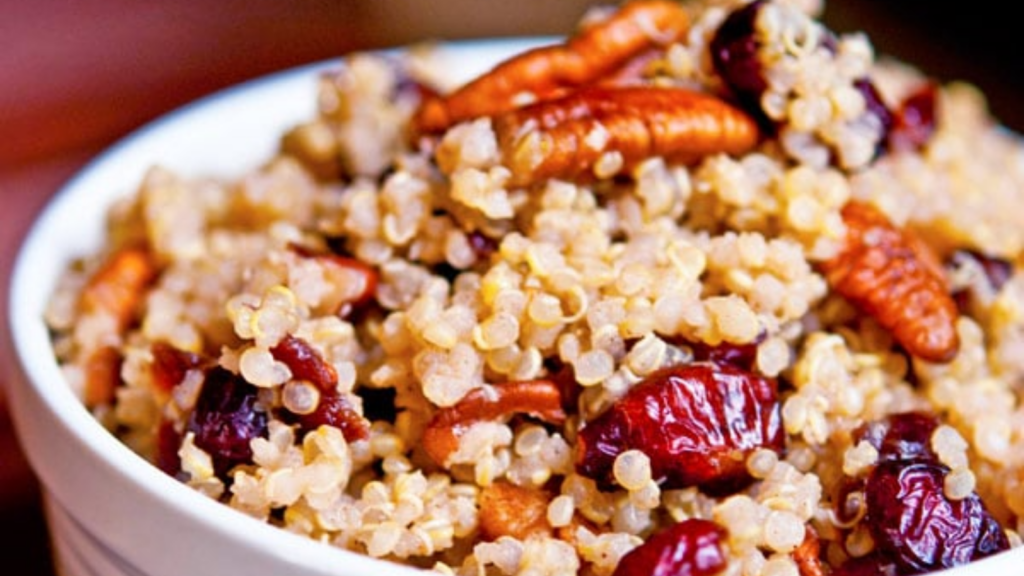 This fan favorite has a touch of sweetness to it that pairs perfectly with the pecans. Cranberry Pecan Quinoa Salad is great paired with grilled meats and veggies.
12. Baby Kale Quinoa Salad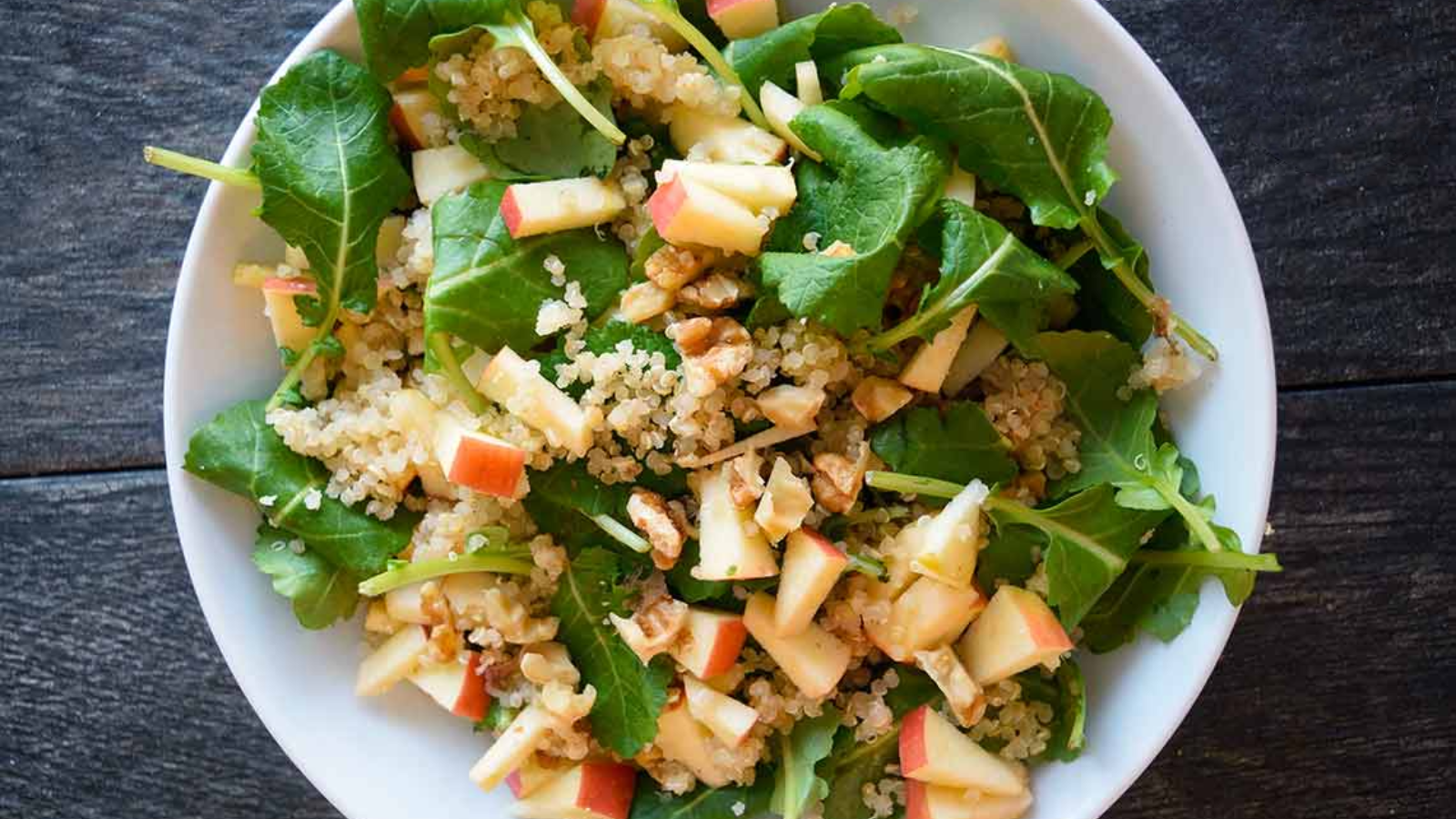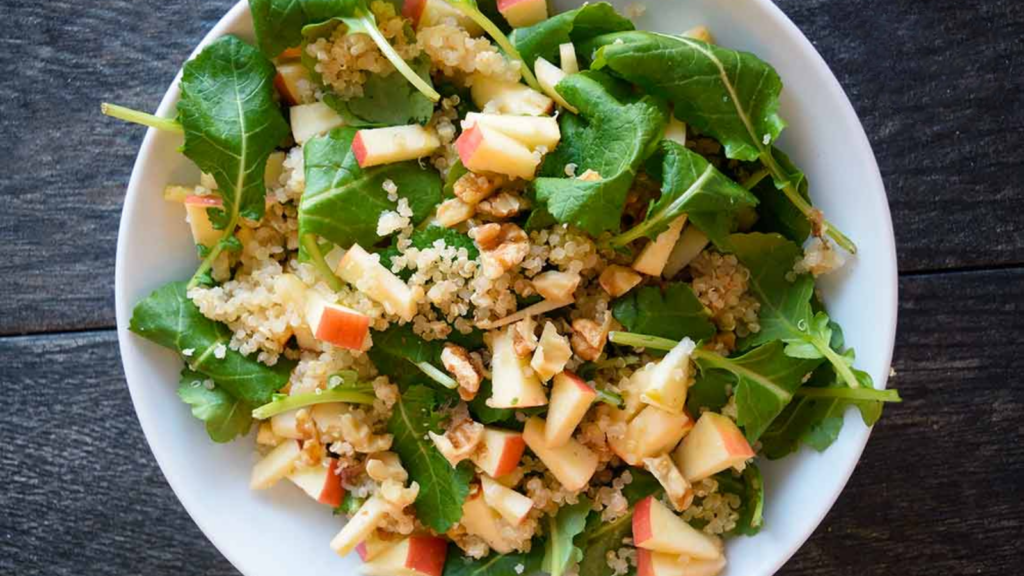 Baby Kale Quinoa Salad is a great option for lunch. Pack it the night before and enjoy a healthy salad during your lunch hour without spending a ton of money at a restaurant.
13. Garlic Parmesan Quinoa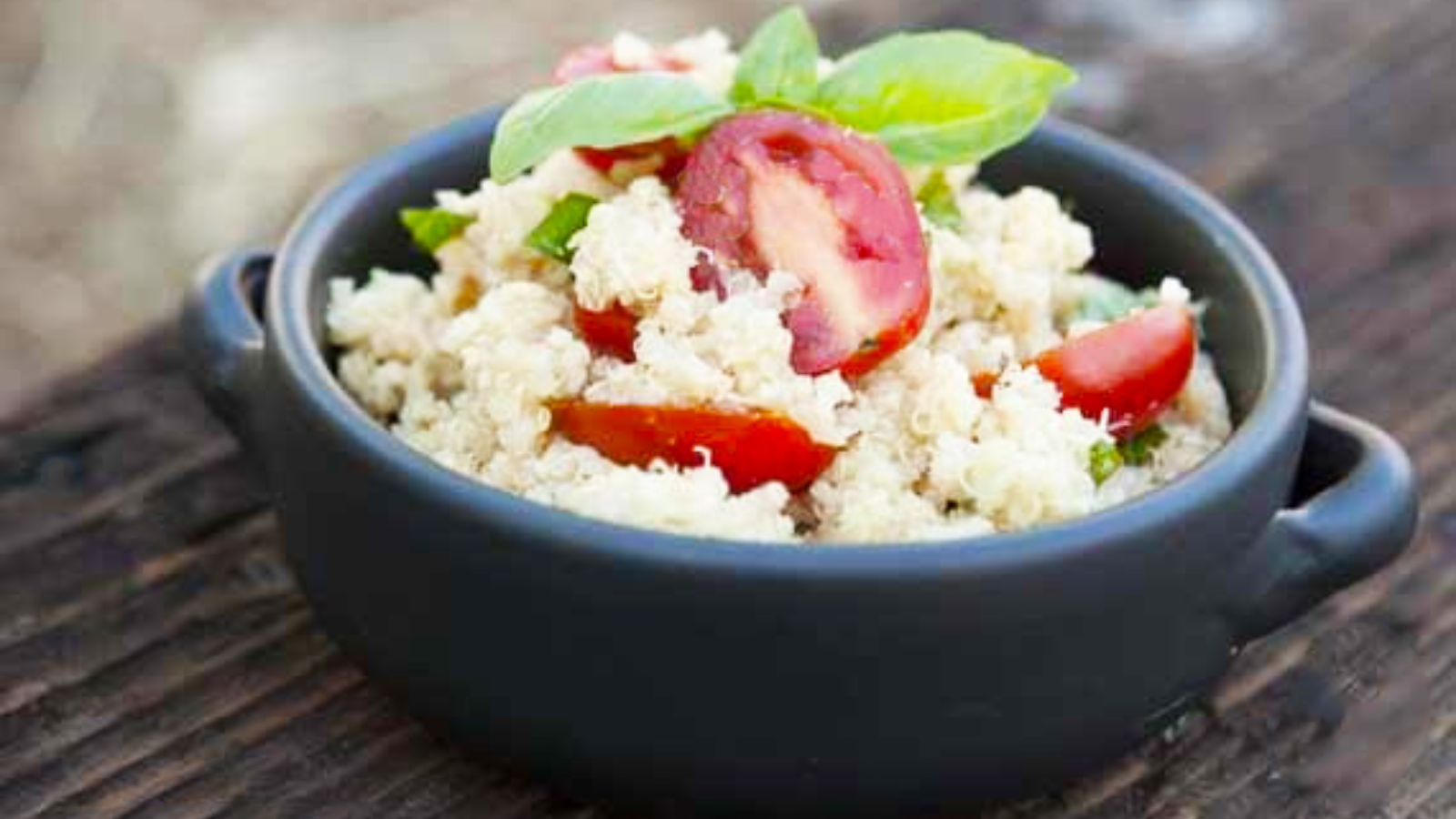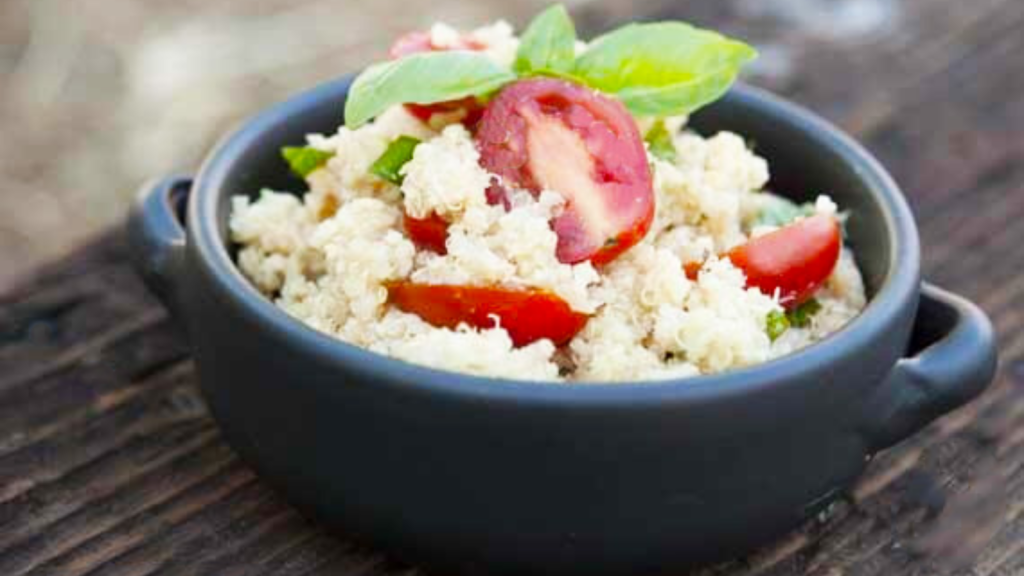 For all you cheesy food lovers, this Garlic Parmesan Quinoa is the side dish you want at your next barbecue. The parmesan makes this as cheesy as quinoa can be, and the fresh flavor combo of basil and tomatoes compliments that well.
14. Vegetable Quinoa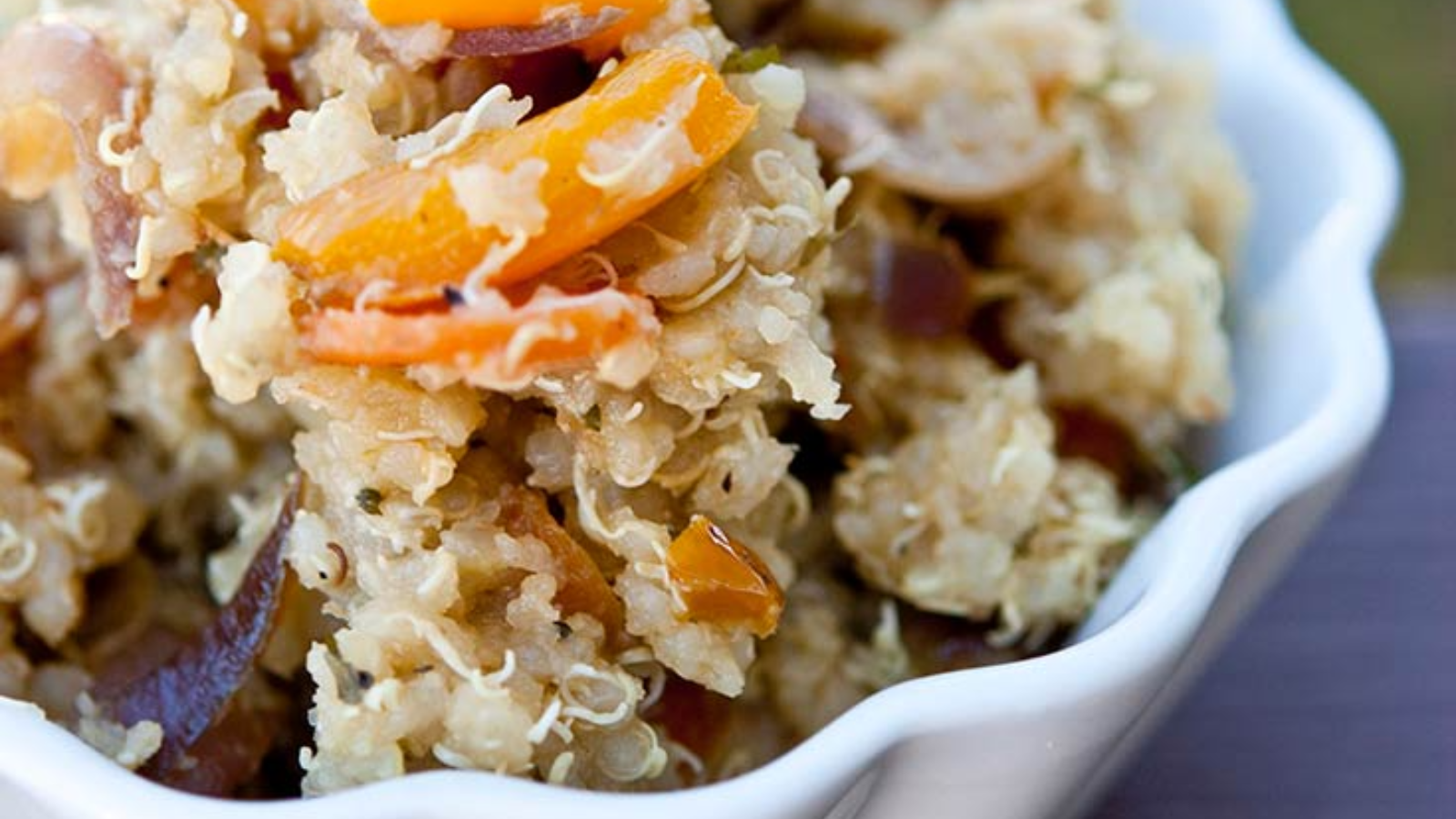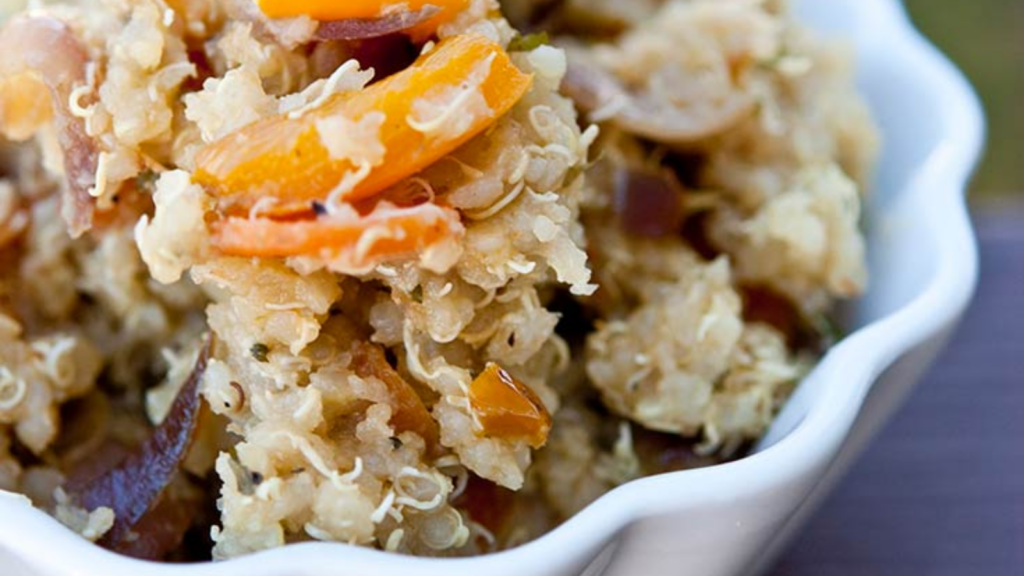 Need to eat more veggies? This Vegetable Quinoa is a great way to get more veg into your eating plan. Packed with good-for-you veggies and plenty of plant-based protein, you can't go wrong with this one for dinner tonight.
15. Mushroom Quinoa Salad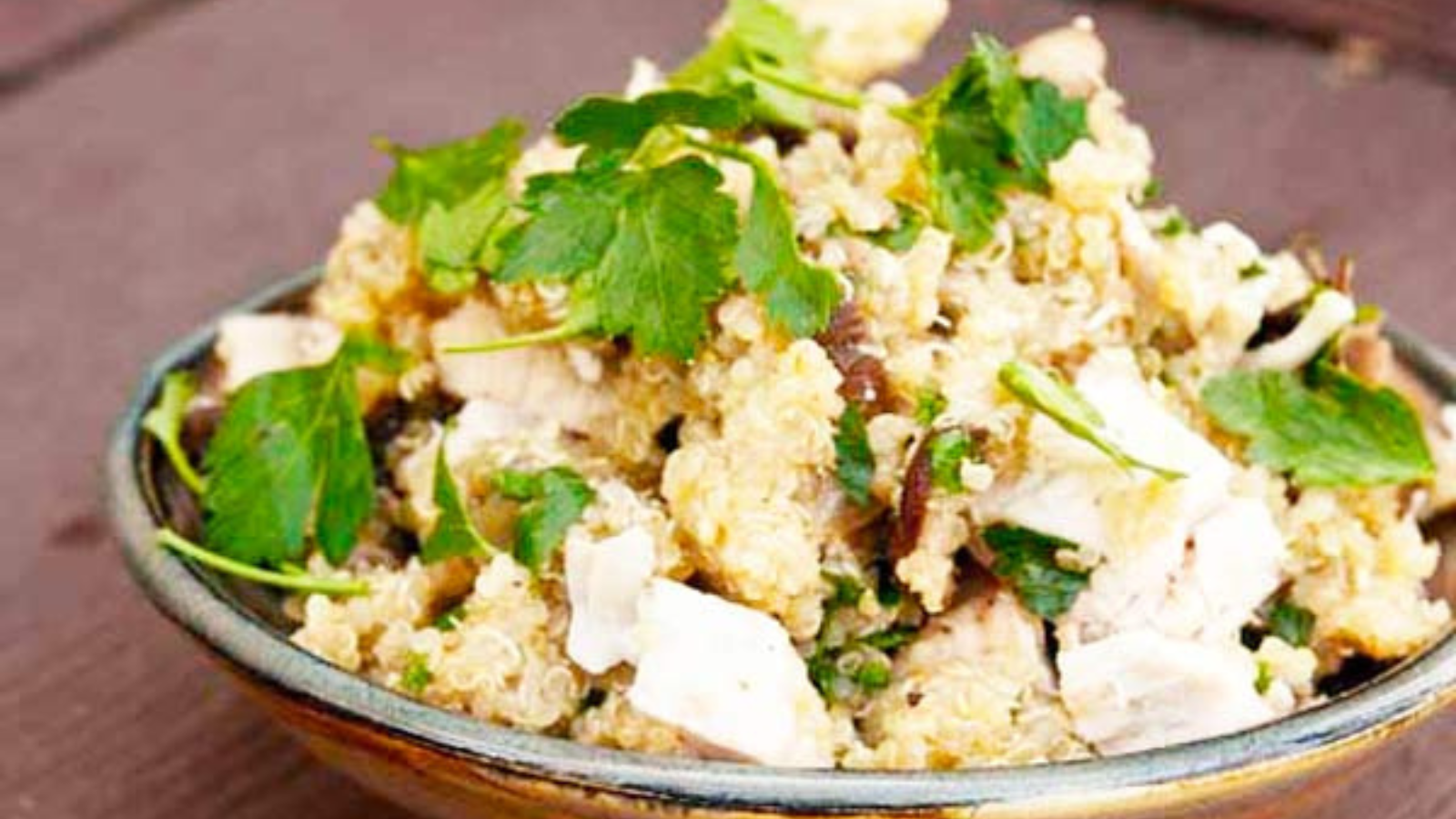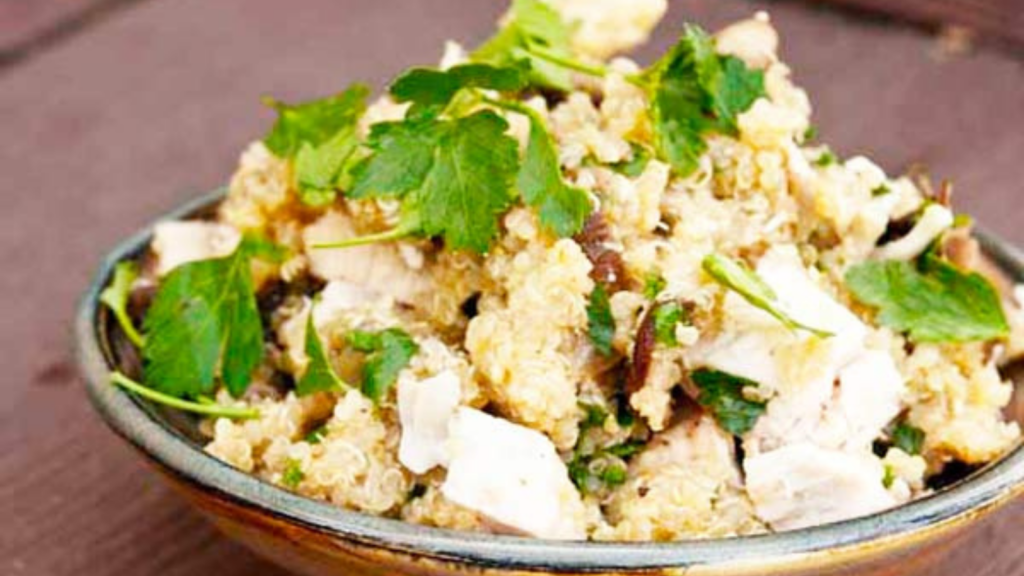 Mushrooms and chicken come together with quinoa and fresh herbs to make this Mushroom Quinoa Salad. It's a simple, quick-to-make recipe that pairs well with pretty much anything else you want to make for dinner tonight.
Sick Of The Same Ol' Chicken For Dinner? Here Are 101 New Ways To Make It!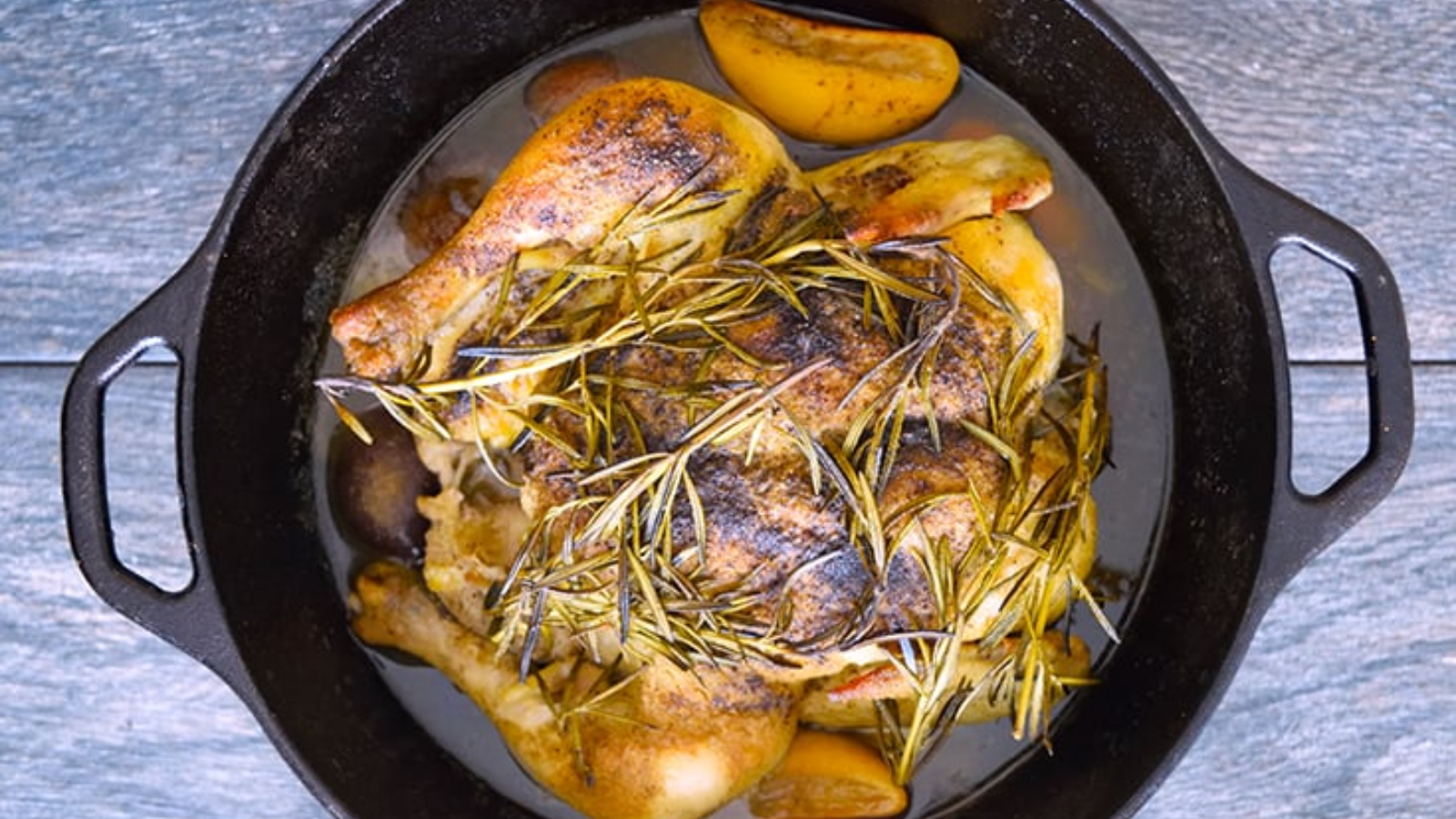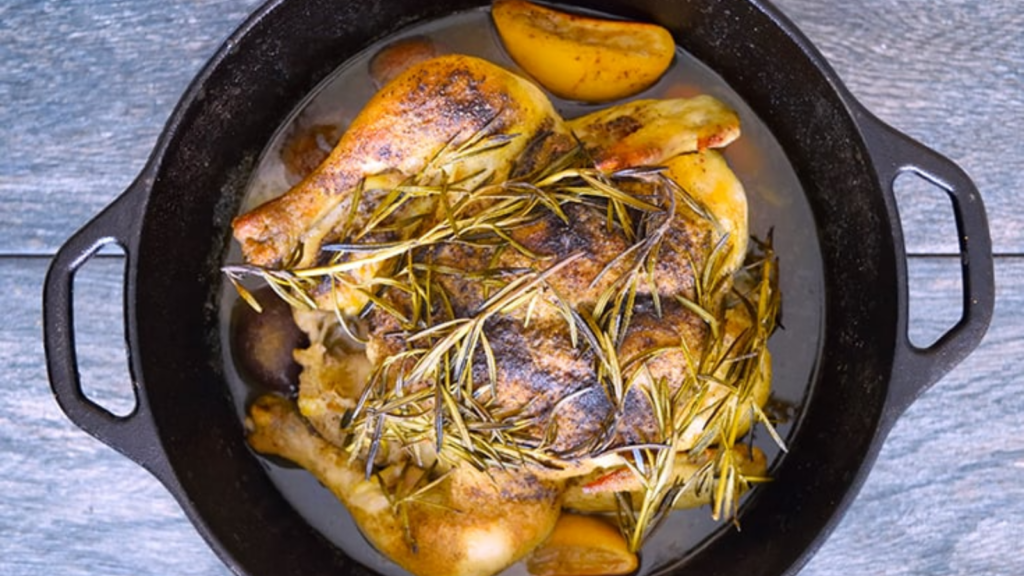 Having chicken for dinner… again? Here are 101 new ways to level up your dinner game tonight.
Healthy Ground Turkey Dinner Ideas That Actually Taste Good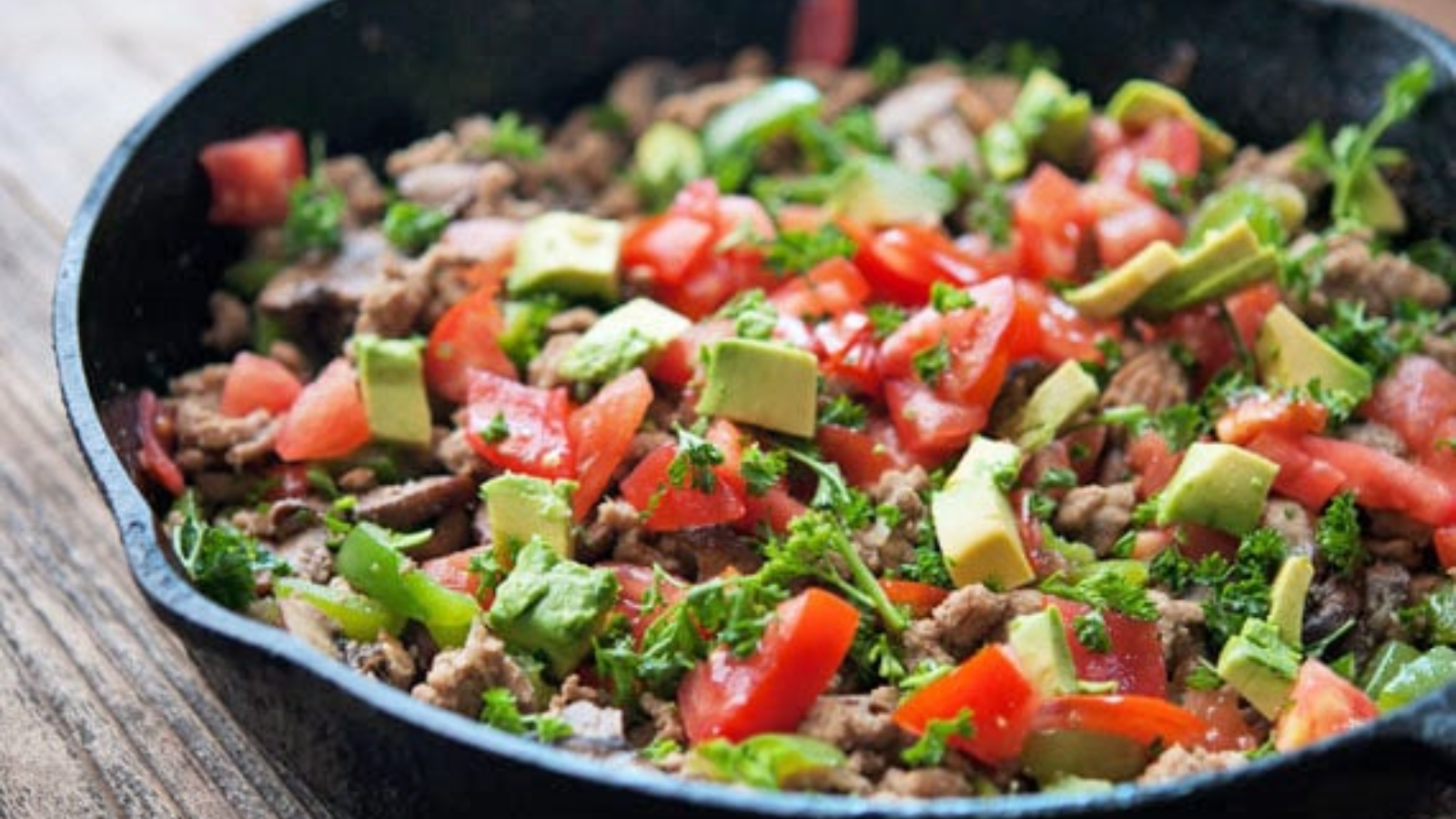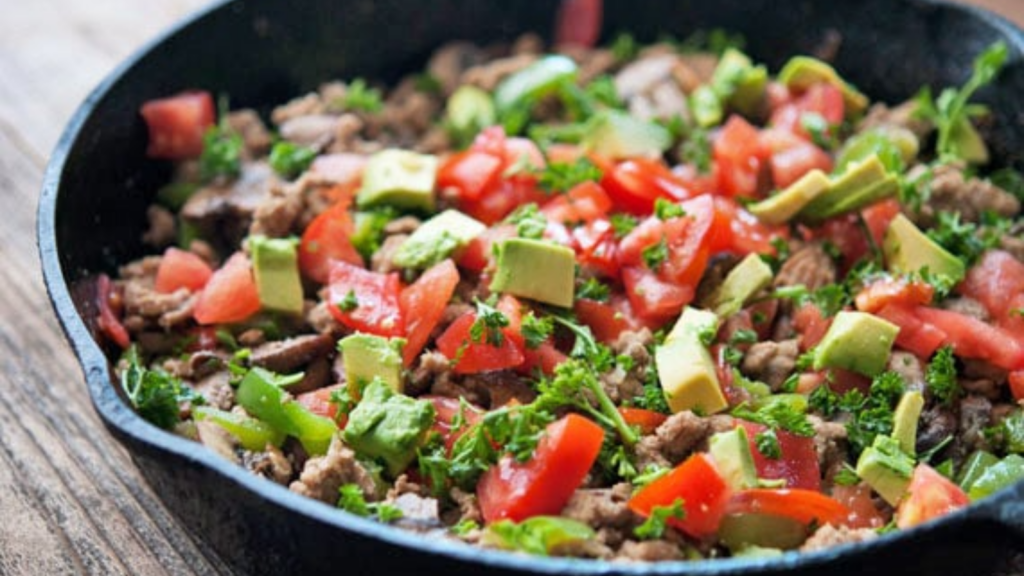 Lean ground turkey is a great replacement for ground beef if you are working on your health. Here, we give you 17 Meals with ground turkey that are surprisingly good for you.
While You're Cooking, Prep Breakfast For Tomorrow Too. It Only Takes 5 Minutes!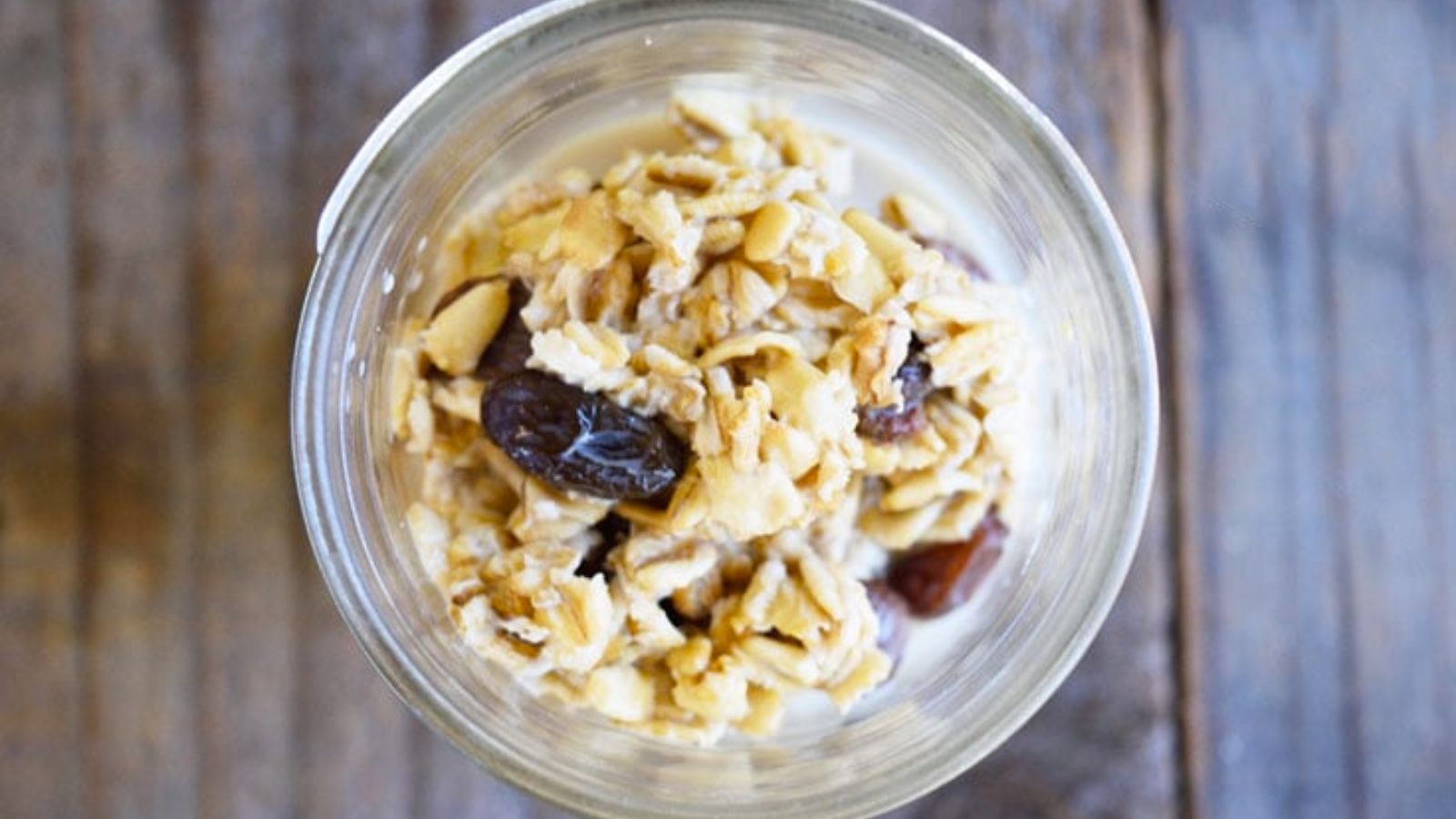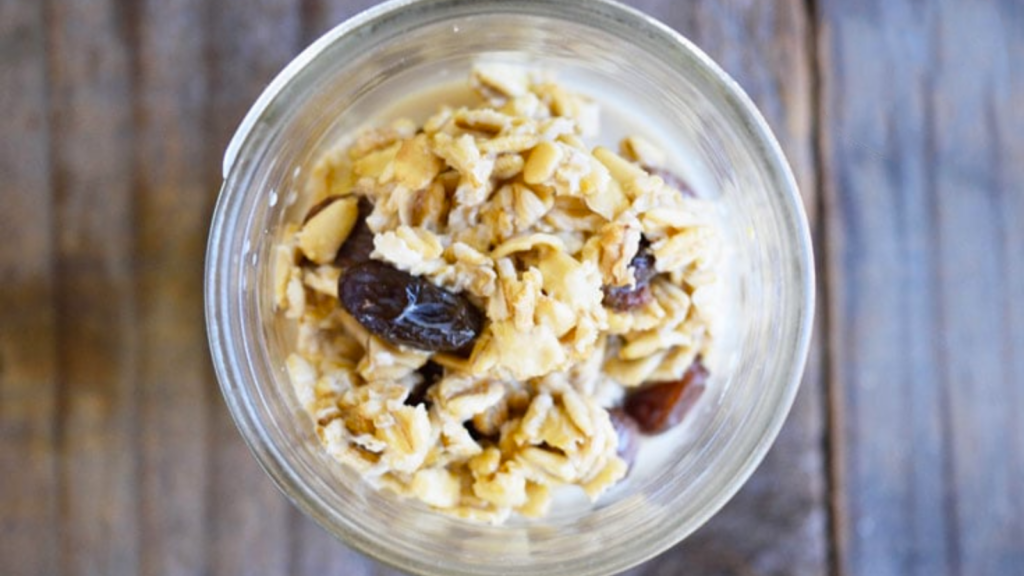 Prepping overnight oats the night before is a fantastic way to ensure that your morning runs smoothly. These delicious oatmeal recipes are prepped in just 5 minutes. In fact, you can even make homemade oatmeal packets with these recipes, so all you have to do is grab a packet and get it in the fridge.
This originally appeared on The Gracious Pantry.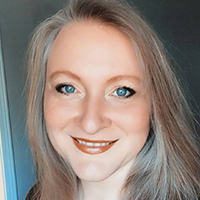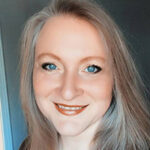 I'm Tiffany, a writer for MSN and the AP Newswire, a cookbook author, digital publisher, food lover, and mom. I create healthy, clean eating recipes for everyday living.