12 Healthy Pumpkin Spice Recipes You'll Want To Make All Fall Long
This post may contain affiliate links. Read my
Privacy Policy.
As an Amazon Associate I earn from qualifying purchases.
Pumpkin spice has become synonymous with fall, and you can find it in just about everything from candles to coffee. So, is it really fall if you don't have a few pumpkin spice recipes to enjoy? These twelve recipes are made with all-natural ingredients, so they're healthy and delicious, too.
1. Pumpkin Spice Chai Latte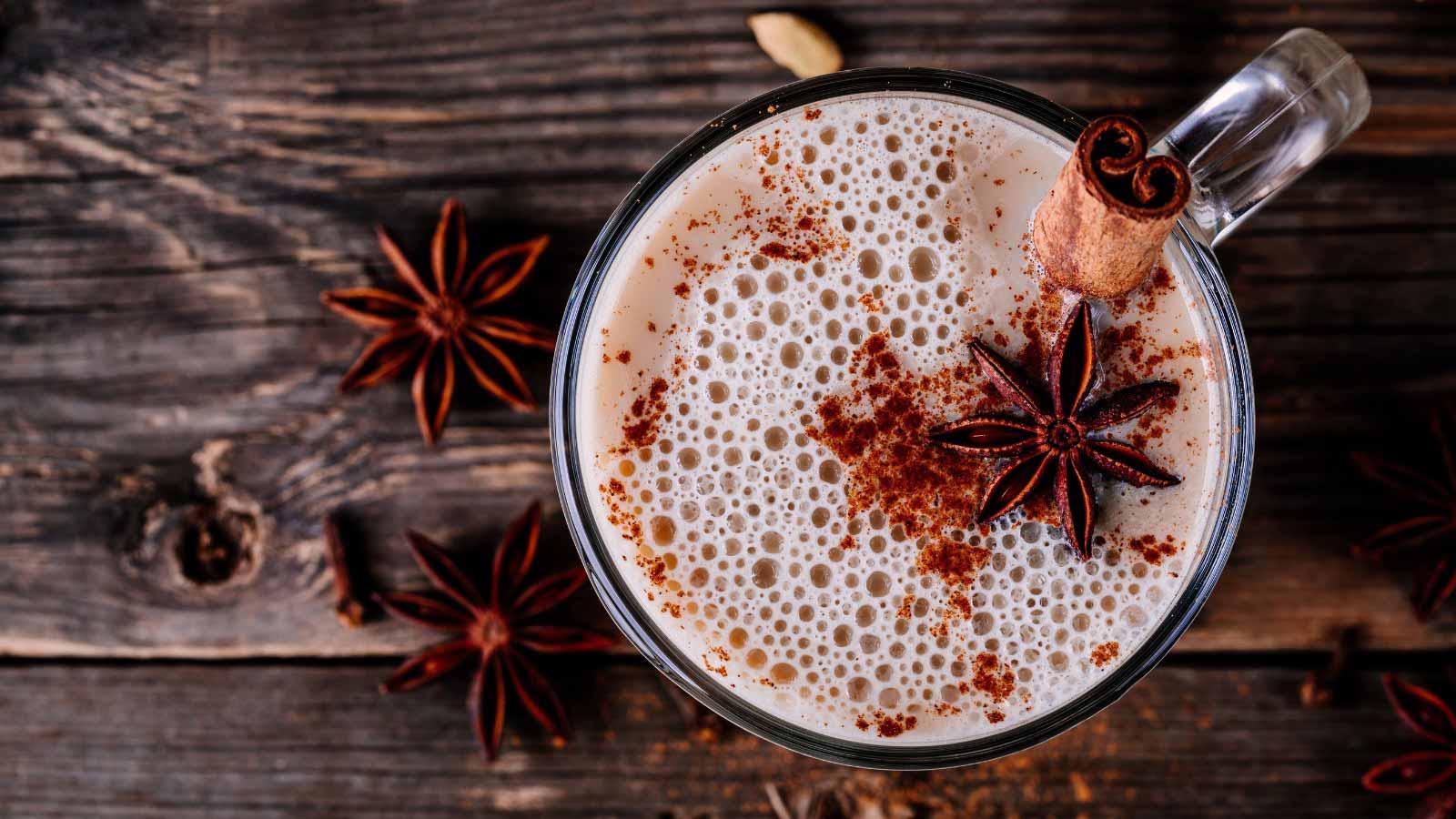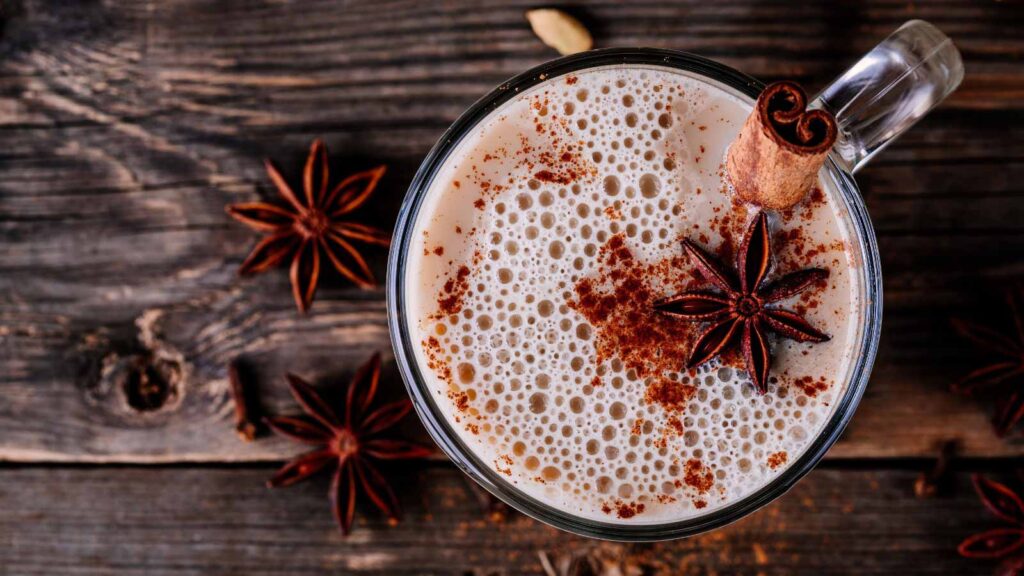 This homemade Pumpkin Spice Chai Latte is a great way to start or end your day. It's creamy and smooth, and it has amazing chai and pumpkin spice flavors that beat any coffee shop version.
2. Pumpkin Spice Hot Chocolate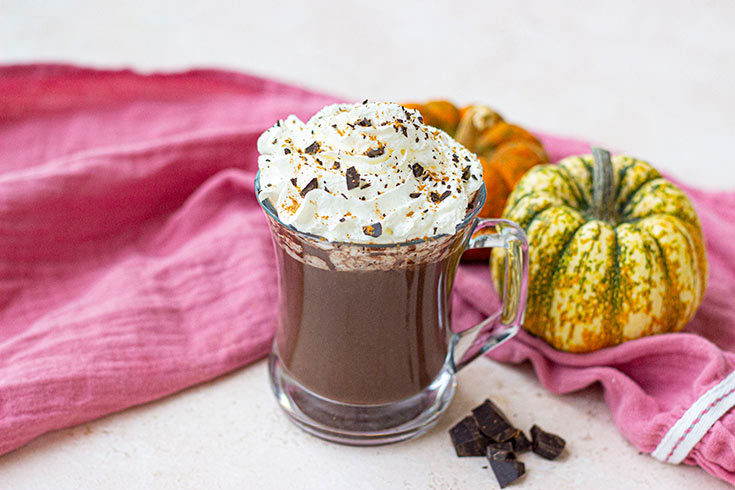 Pumpkin Spice Hot Chocolate is an item on Starbucks's secret menu. But it's cheaper and healthier to make it at home, and it tastes just as good, if not better.
3. Pumpkin Spice Mini Muffins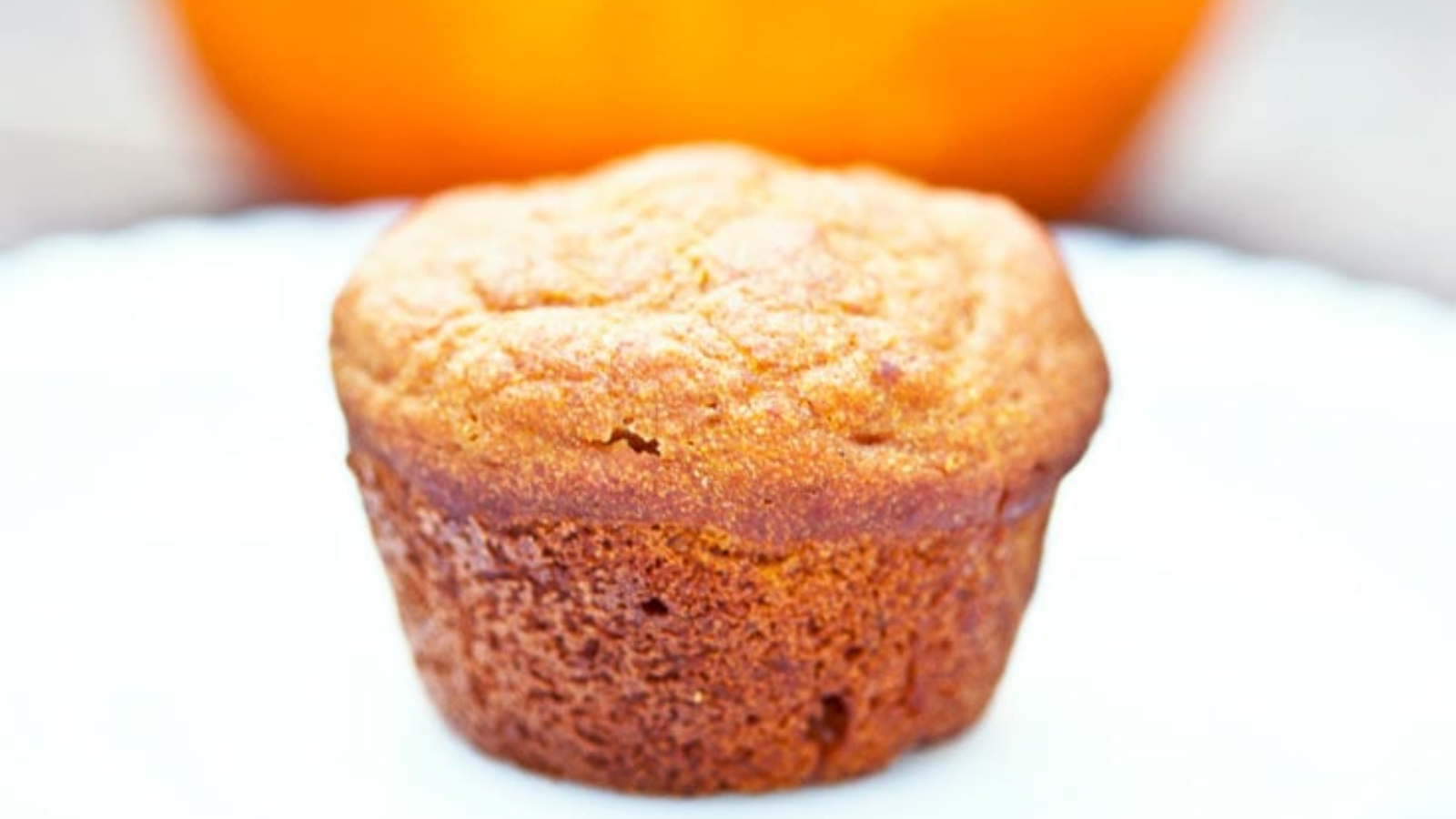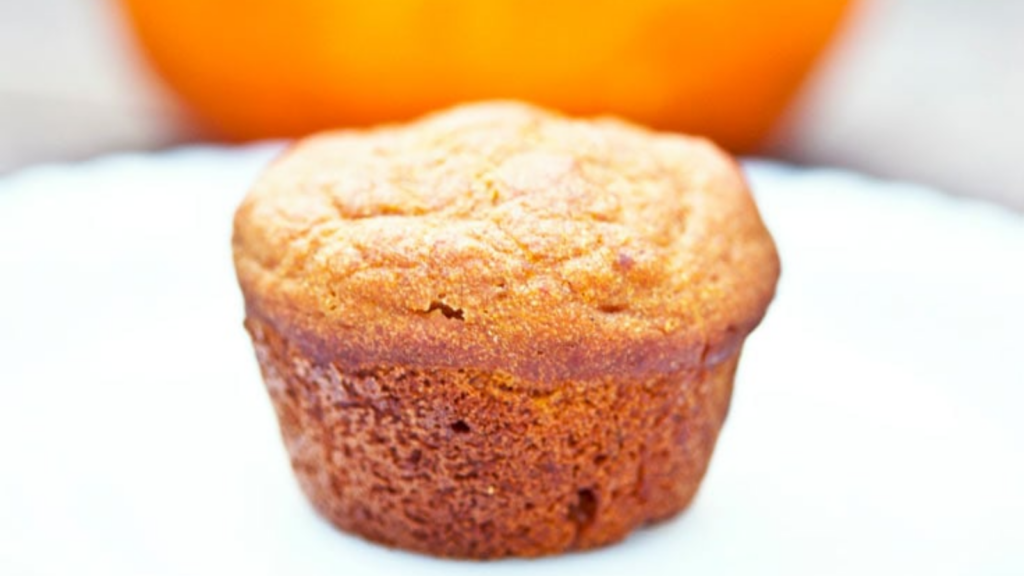 This Pumpkin Spice Mini Muffins recipe is the ideal size for a sweet treat this season. It has the right hint of pumpkin spice without going overboard. And these mini muffins are the perfect size if you don't want to over-indulge.
4. Pumpkin Spice Pancakes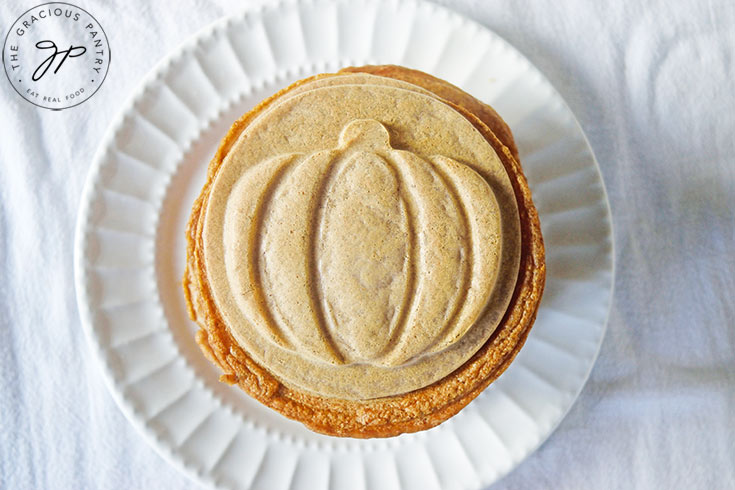 Wake up to your home being filled with the sweet aroma of pumpkin spice when you make these Pumpkin Spice Pancakes. Aside from savoring your favorite fall flavors in pancake form, this recipe is vegan and gluten-free.
5. Pumpkin Spice Protein Bars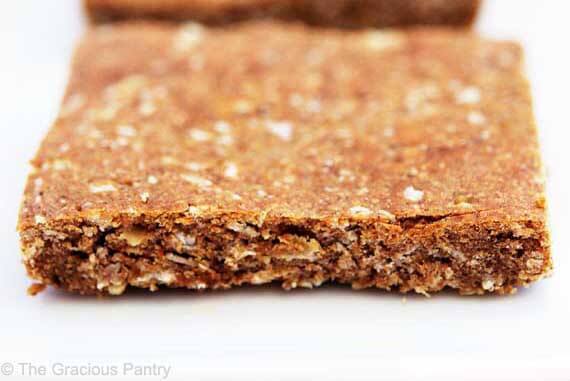 Are you looking for a delicious fall meal on the go? This Pumpkin Spice Protein Bars recipe is what you're looking for! This protein bar brings subtle sweetness with a pronounced pumpkin flavor. It is a filling and nutritious snack!
6. Pumpkin Spice French Toast Casserole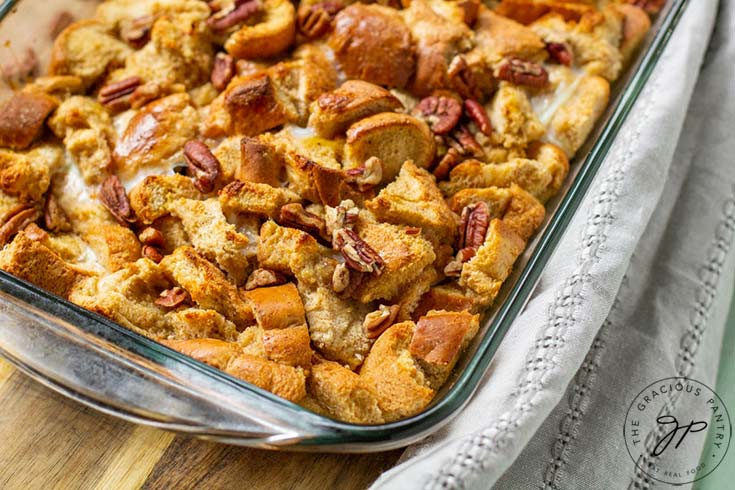 Another delicious recipe for a hearty autumn breakfast is Pumpkin Spice French Toast Casserole. Cooking this in the oven makes it a healthier version of a traditional French toast since there's no frying involved. You wouldn't want to wake up to another breakfast meal again!
7. Pumpkin Spice Granola Bark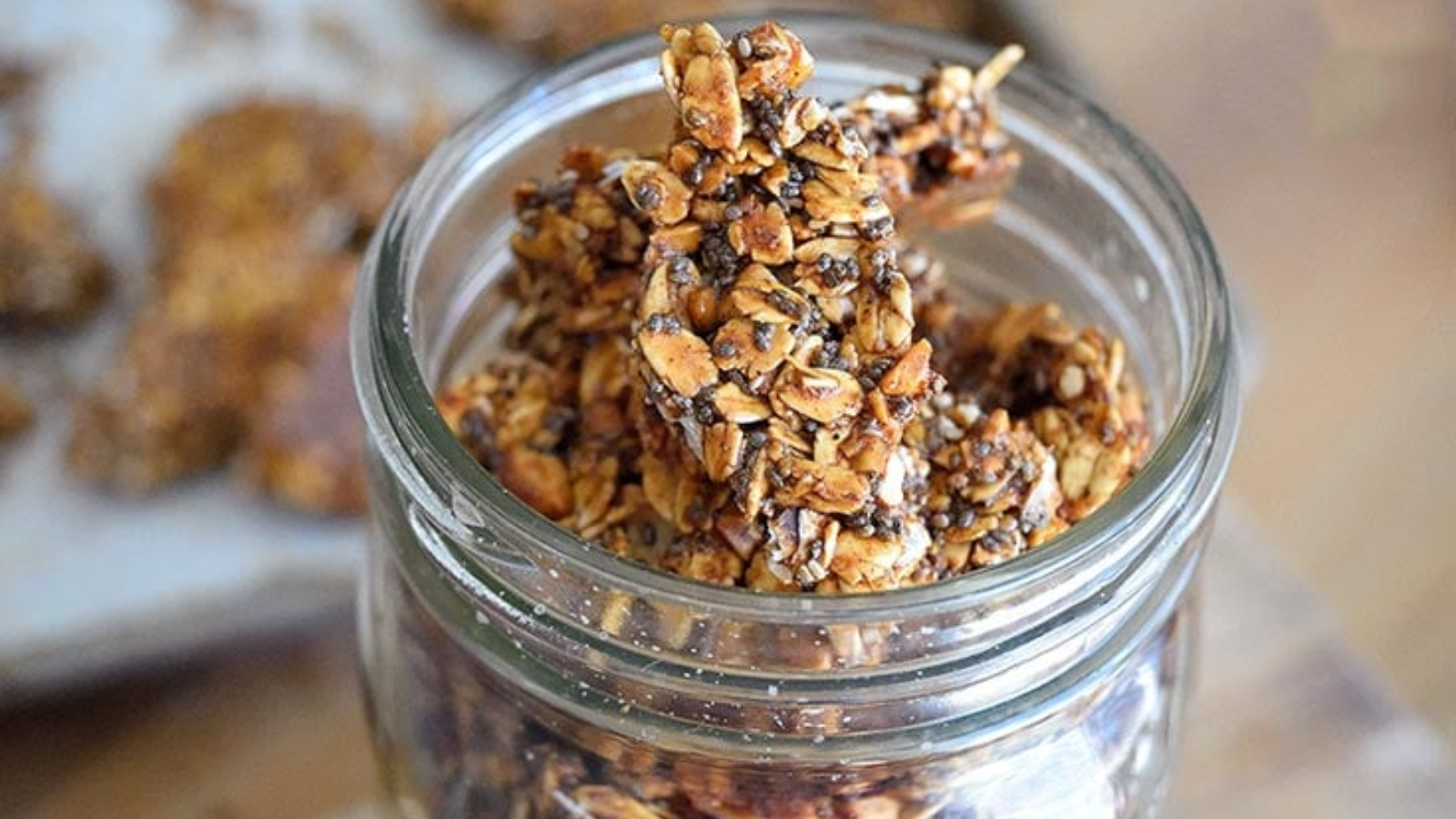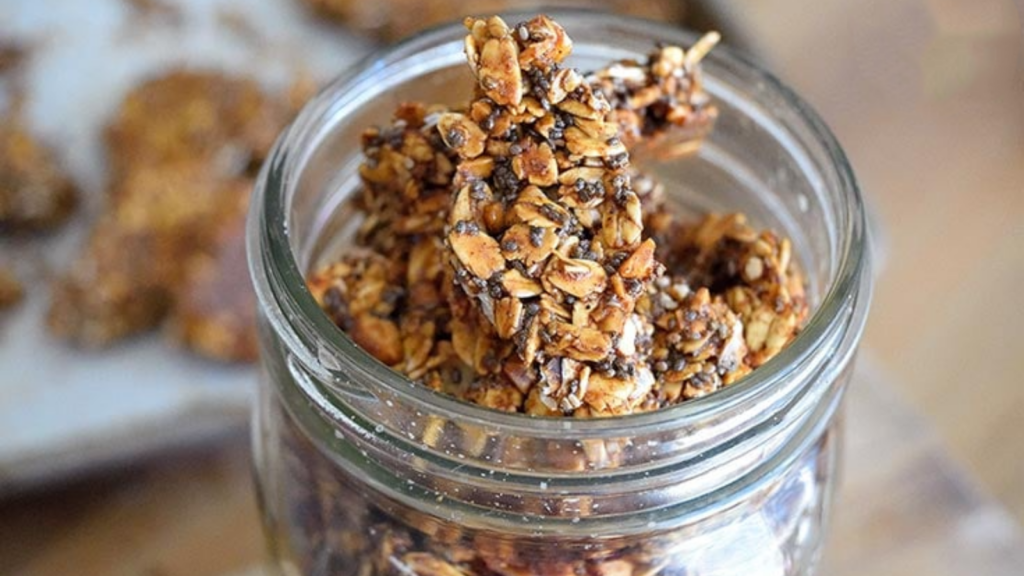 Make this Pumpkin Spice Granola Bark for a portable and sweet fall treat. It is packed with whole grain goodness, so you will feel good about eating them. Kids and adults alike will enjoy this treat.
8. Instant Pot Pumpkin Spice Cake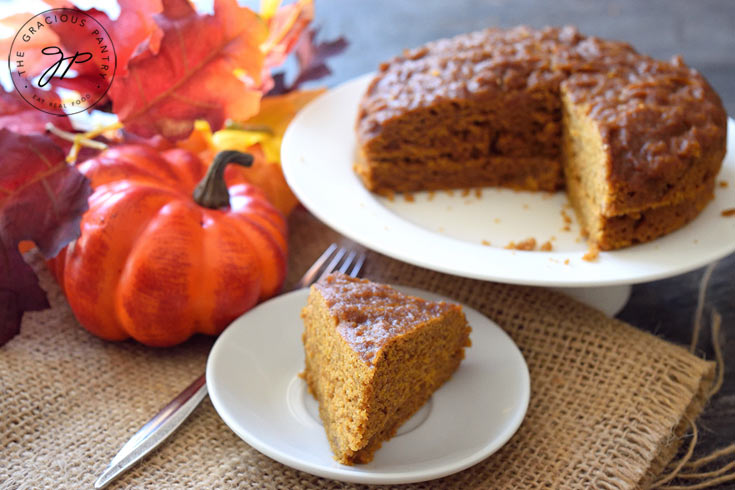 Try this delectable, small-yield cake recipe for the fall months. Filled with pumpkin spice goodness, this Instant Pot Pumpkin Spice Cake brings all the wonderful fall flavors in cake form. It's a dense cake that pairs well with a pumpkin spice latte.
9. Sugar-Free Pumpkin Coffee Creamer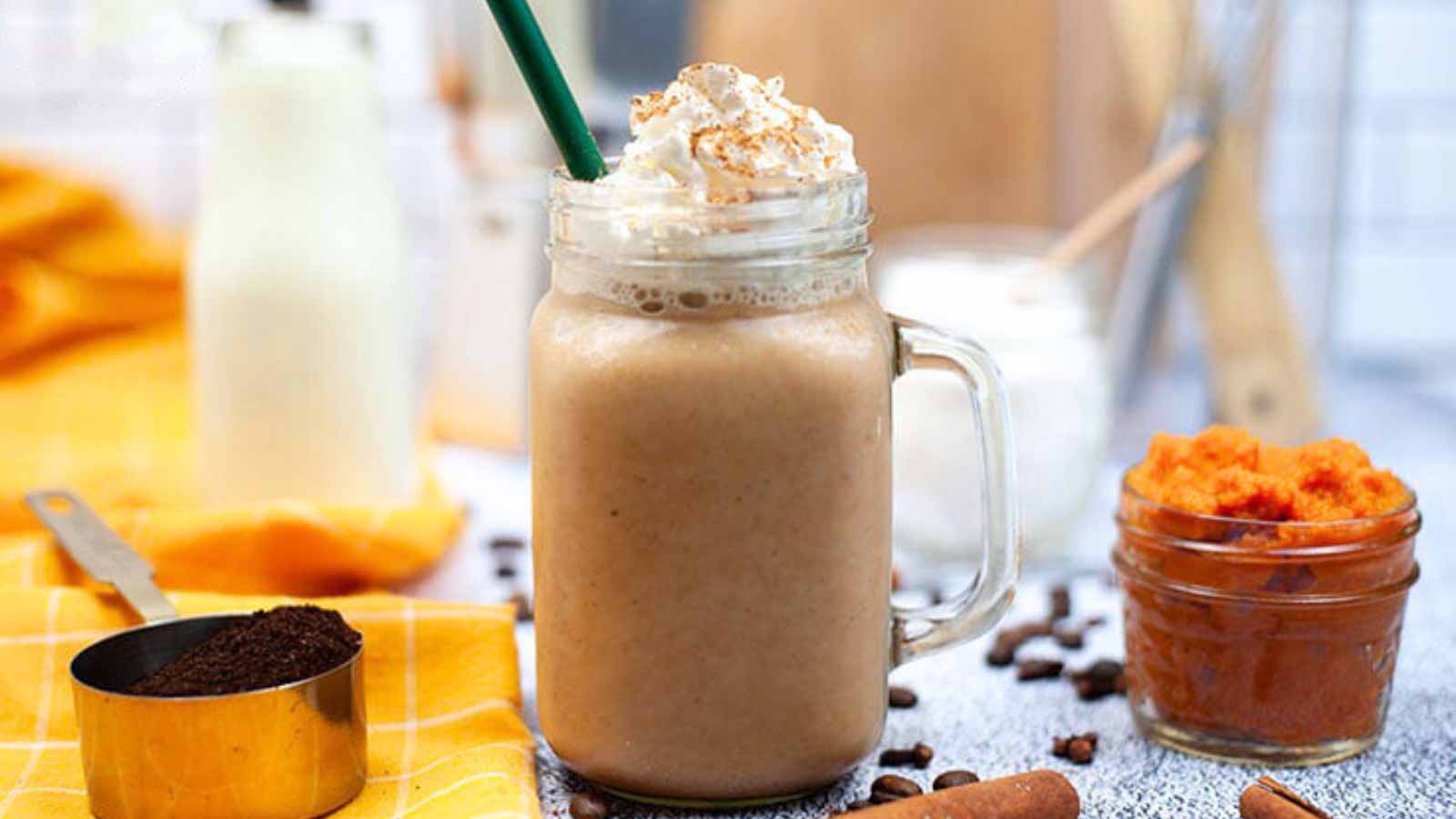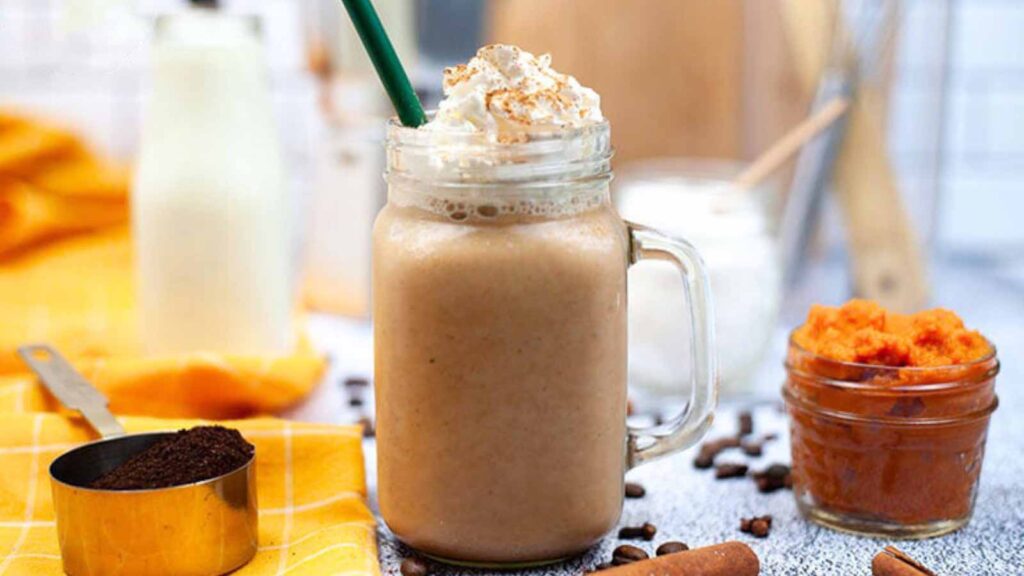 If you love a homemade pumpkin spice latte, try this Sugar-Free Pumpkin Coffee Creamer for an easy morning drink.
10. Pumpkin Spice Cold Brew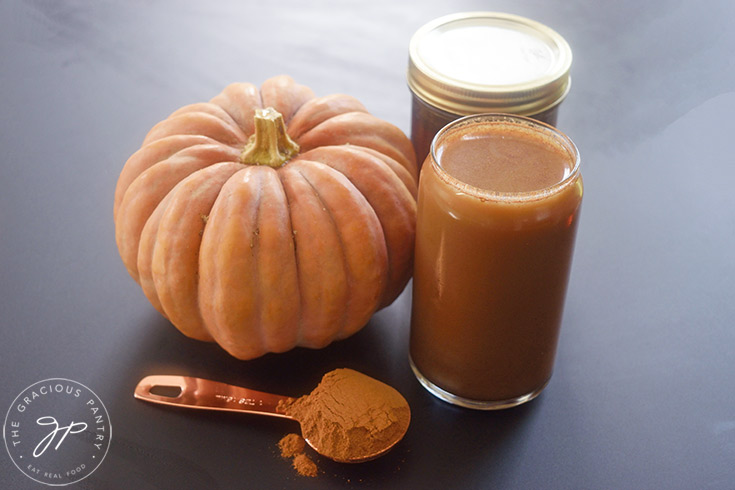 Need to level up your coffee at home? Try this Pumpkin Spice Cold Brew recipe! Infused with the warming flavors of pumpkin spice, it's the perfect choice of coffee on a warm autumn day.
11. Pumpkin Spice Yogurt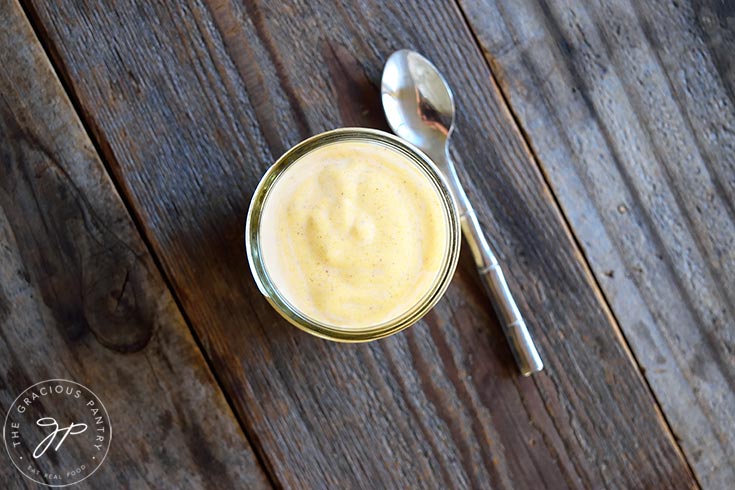 Transform your favorite yogurt snack into a delicious autumn treat. Most store-bought flavored yogurts are filled with tons of processed ingredients and sugar. Skip the store-bought varieties and make this Pumpkin Spice Yogurt at home for a deliciously healthy fall snack.
12. Whipped Maple Butter with Pumpkin Spice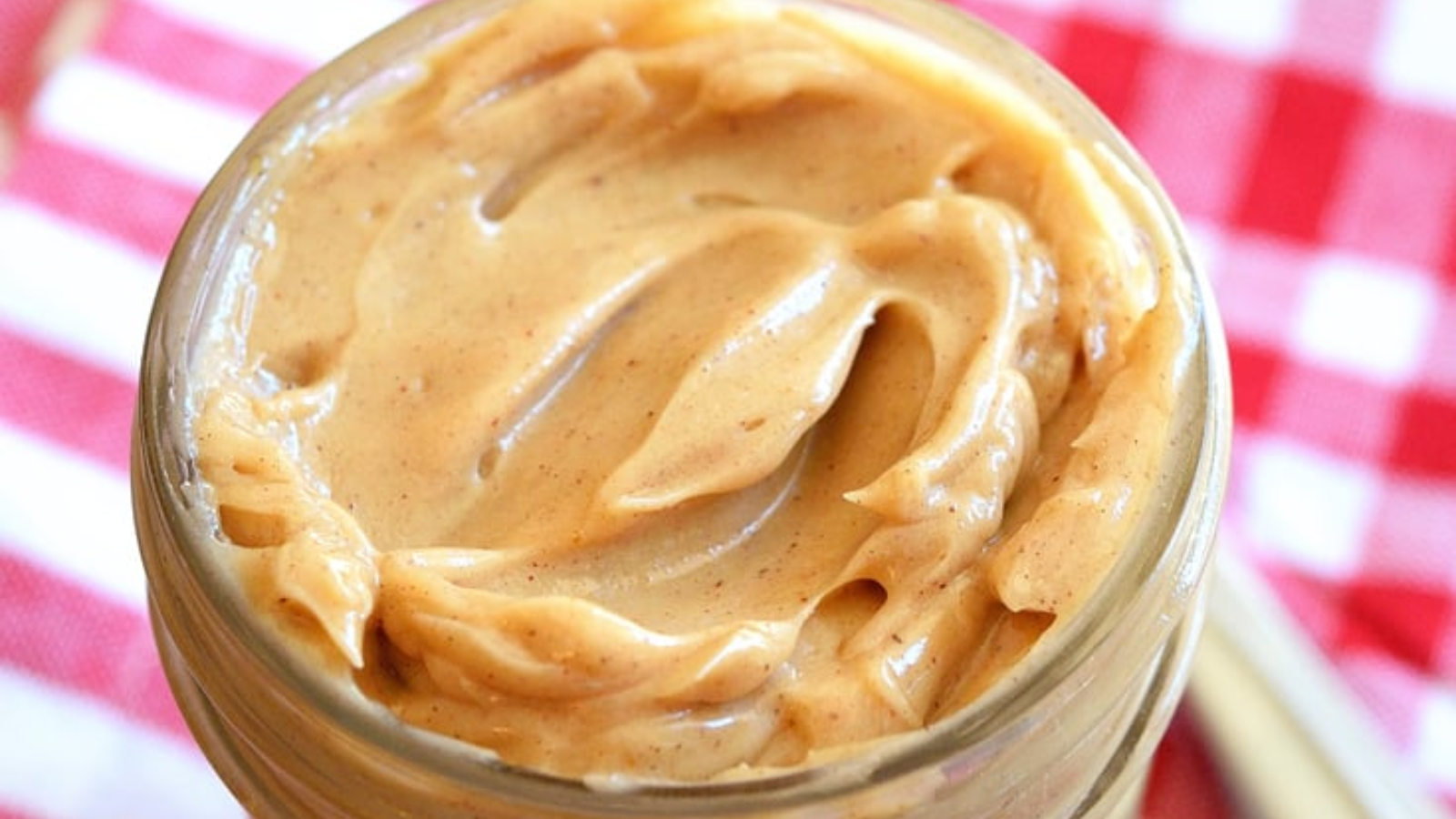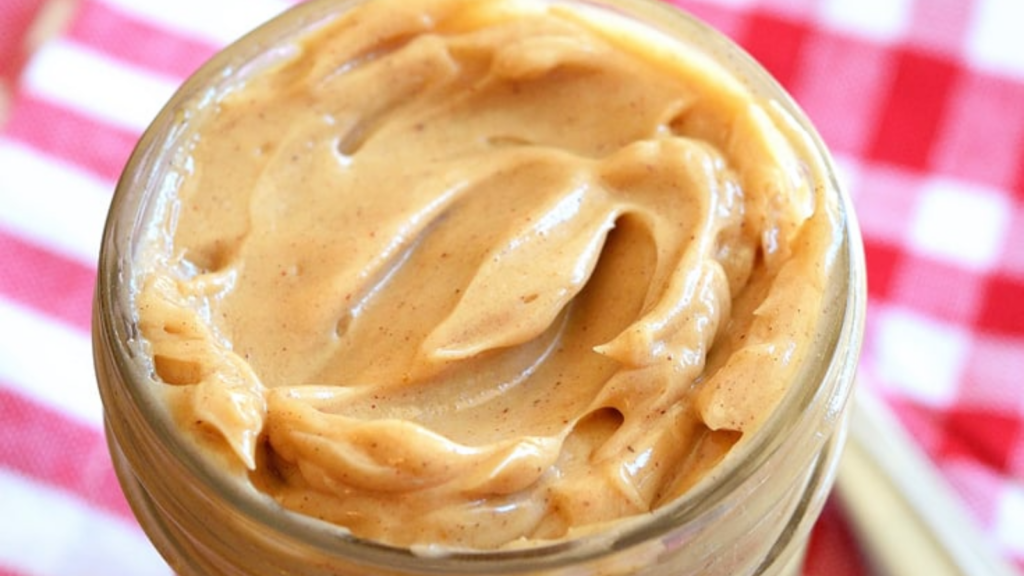 There's nothing better than this Whipped Maple Butter with Pumpkin Spice to top your toast with on an autumn morning! But there are endless possibilities for using this recipe, such as topping it on pancakes, waffles, muffins, and casseroles!
Planning Thanksgiving?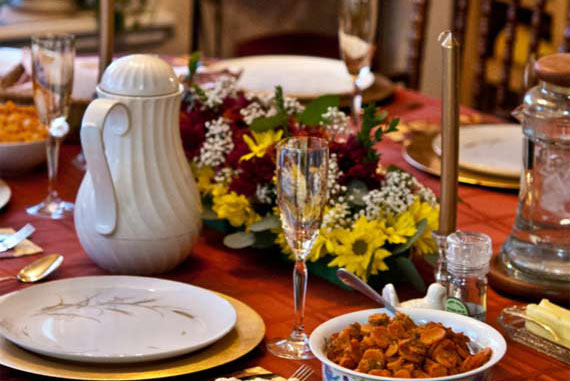 It's never too early to start planning for the big meal this year. Thanksgiving takes careful planning, especially if you are the one cooking. Here is an entire outline of dishes you can make for the big day.
20 Clean Eating Thanksgiving Side Dishes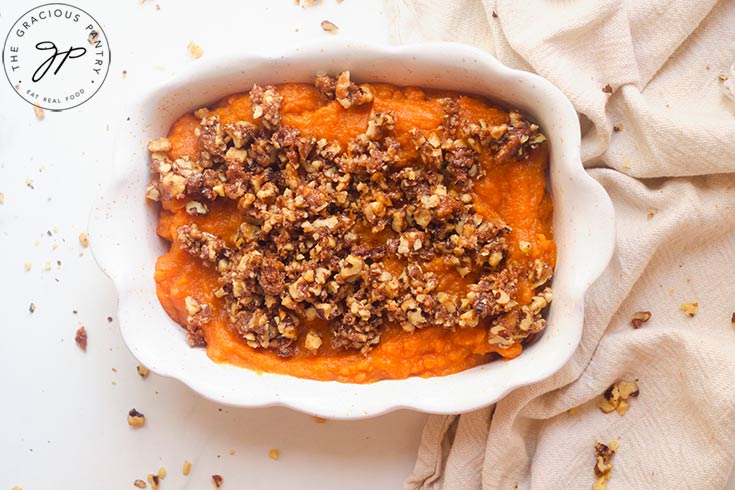 Want to keep it healthy this Thanksgiving? Tired of feeling like you have a brick in your tummy after Thanksgiving dinner? Try one of these 20 healthy side dishes. Nobody will know the difference.
Recipes For Turkey Leftovers That You Won't Get Tired Of Eating!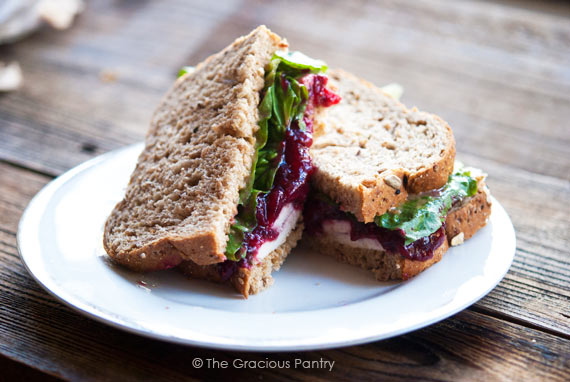 Do you always have leftovers that go bad after Thanksgiving dinner? Don't let that happen this year. Use some of these recipes to make sure nothing goes to waste.
This originally appeared on The Gracious Pantry.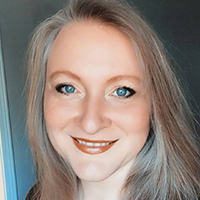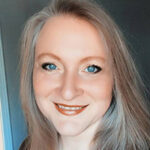 I'm Tiffany, a writer for MSN and the AP Newswire, a cookbook author, digital publisher, food lover, and mom. I create healthy, clean eating recipes for everyday living.