14 Delicious Paleo Recipes
This post may contain affiliate links. Read my
Privacy Policy.
As an Amazon Associate I earn from qualifying purchases.
Paleo eaters will appreciate this list of delicious recipes. The paleo diet has dwindled a bit along with the keto diet. But that doesn't mean people aren't still following paleo principles and eating plans. These fourteen recipes will give you something delicious and new to try.
1. Pumpkin Seed Crusted Salmon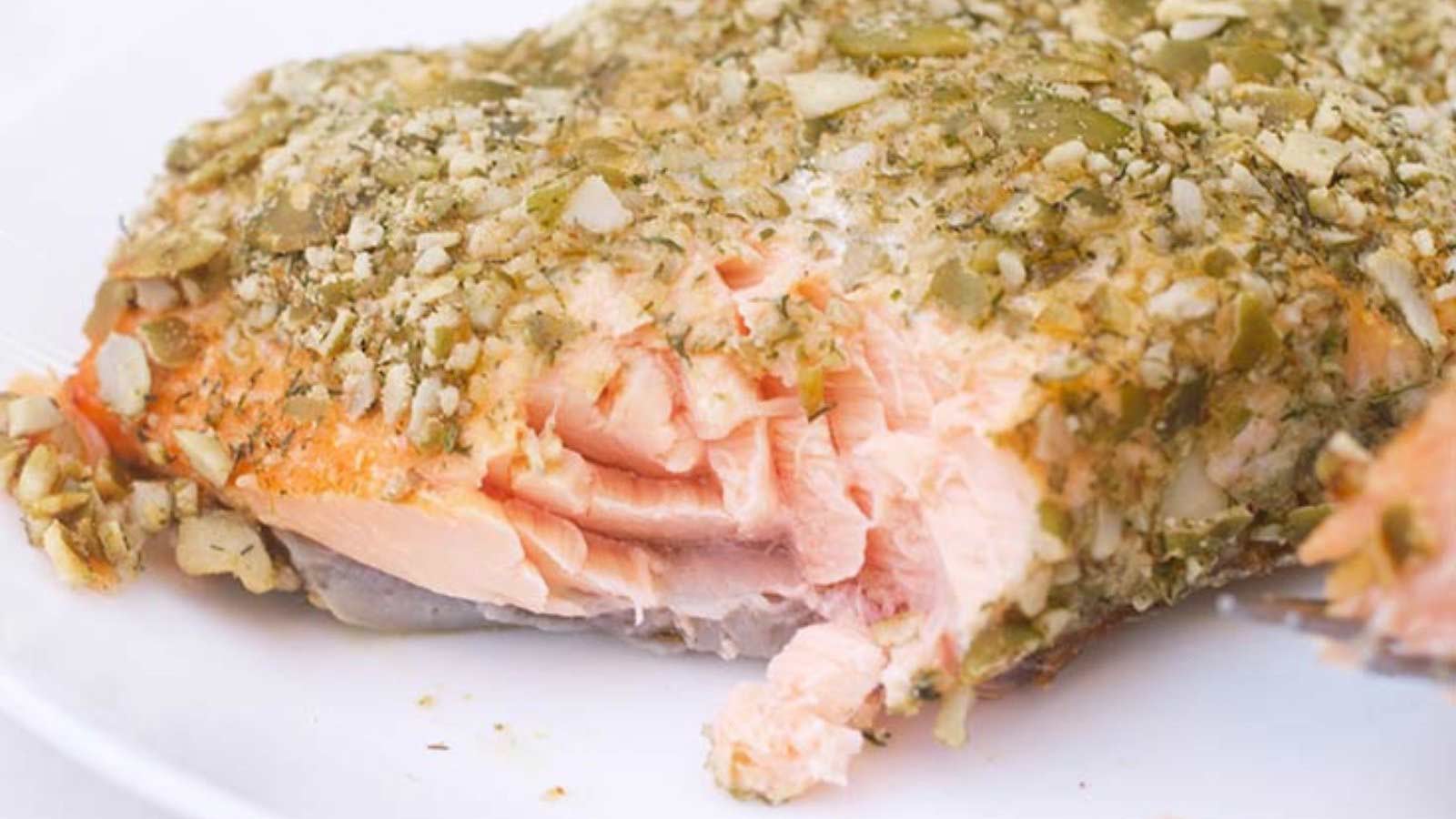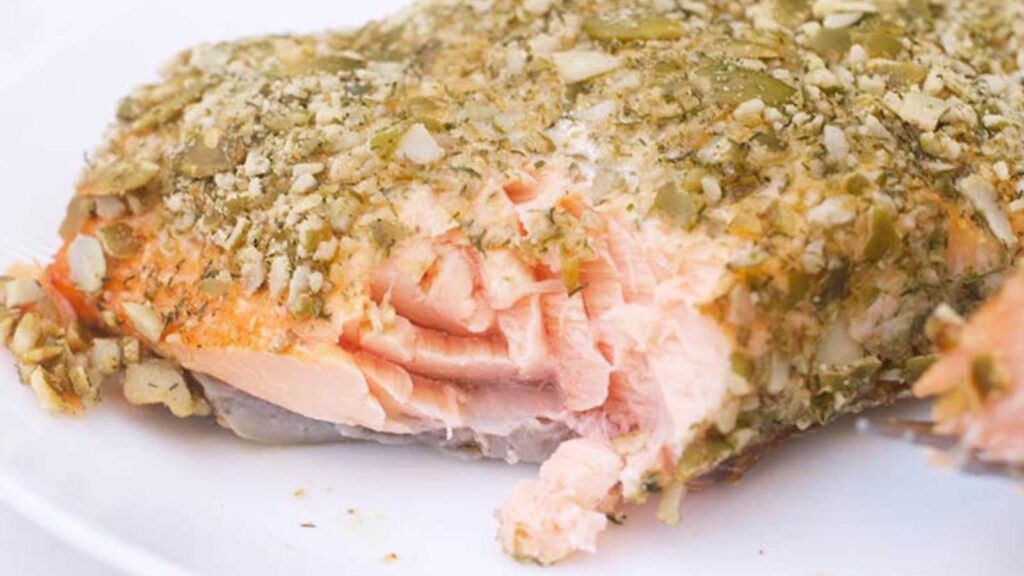 This pumpkin seed-crusted salmon is unique, delicious, and easy to make for dinner tonight.
2. Lemon Salmon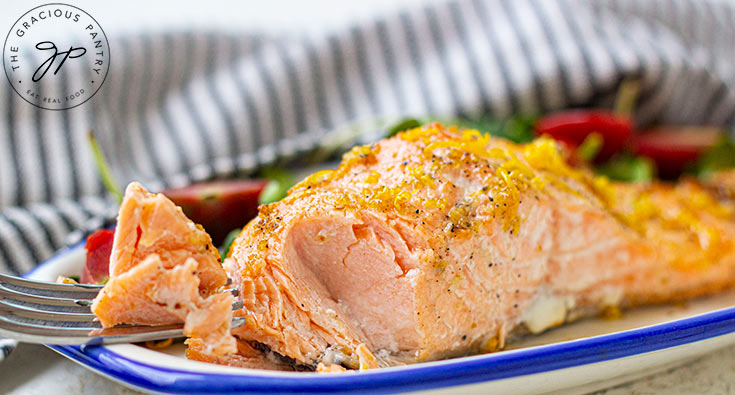 This is a light, fresh lemon salmon. It's fast, it's easy, it's delicious, and perfectly Paleo. Serve with a side of cauliflower rice and some green veggies or a salad.
3. Roasted Garlic And Onion Pork Chops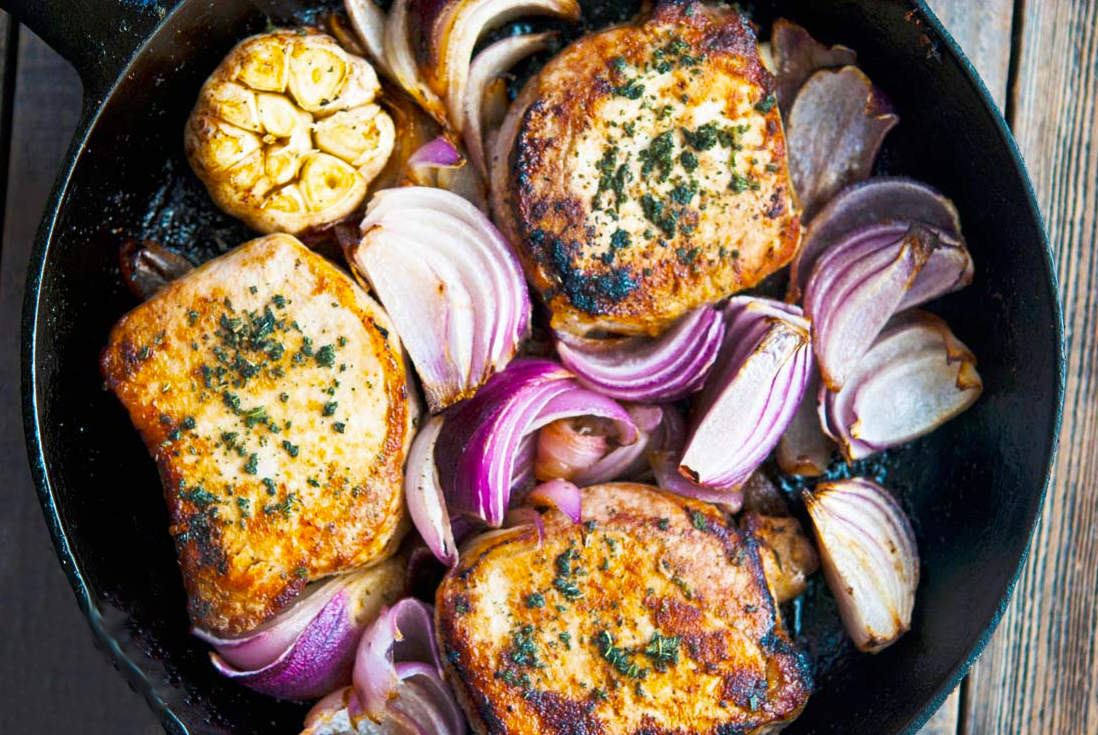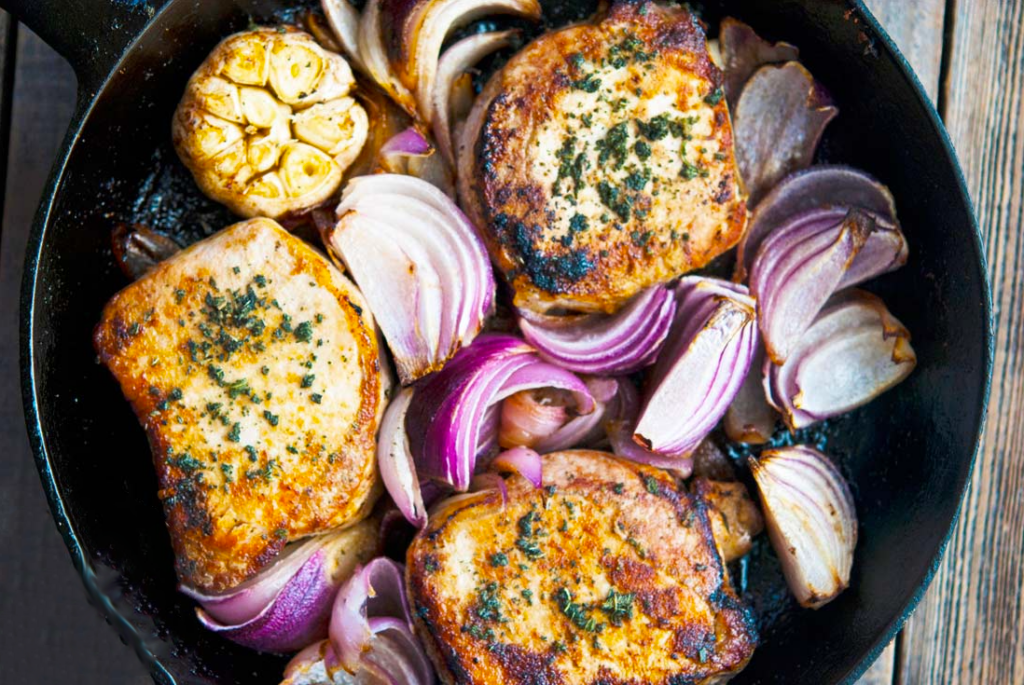 These Roasted Garlic And Onion Pork Chops are a low-carb, higher-fat meal for those who follow a clean eating, low-carb eating plan.
4. Slow Cooker Carnitas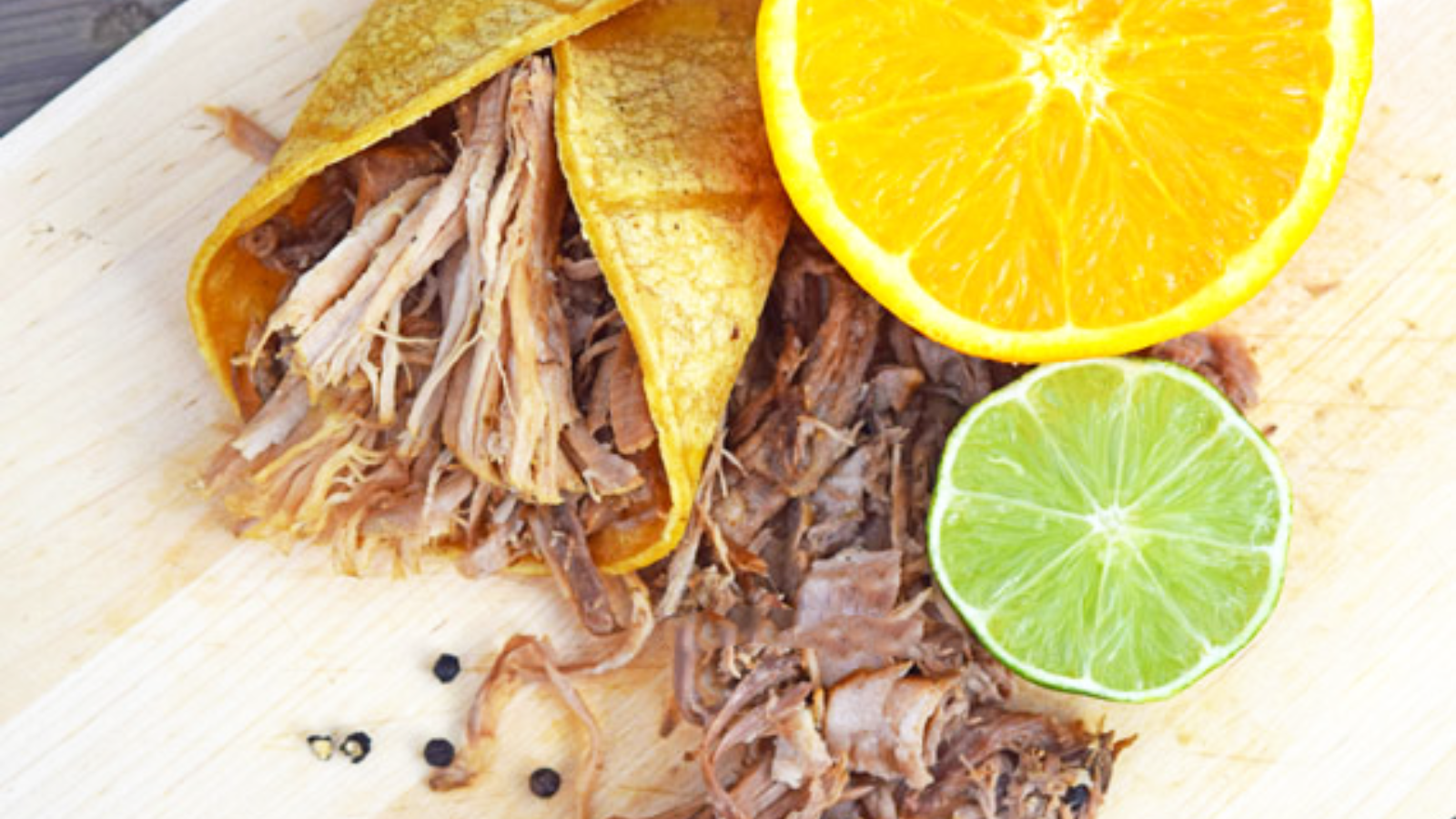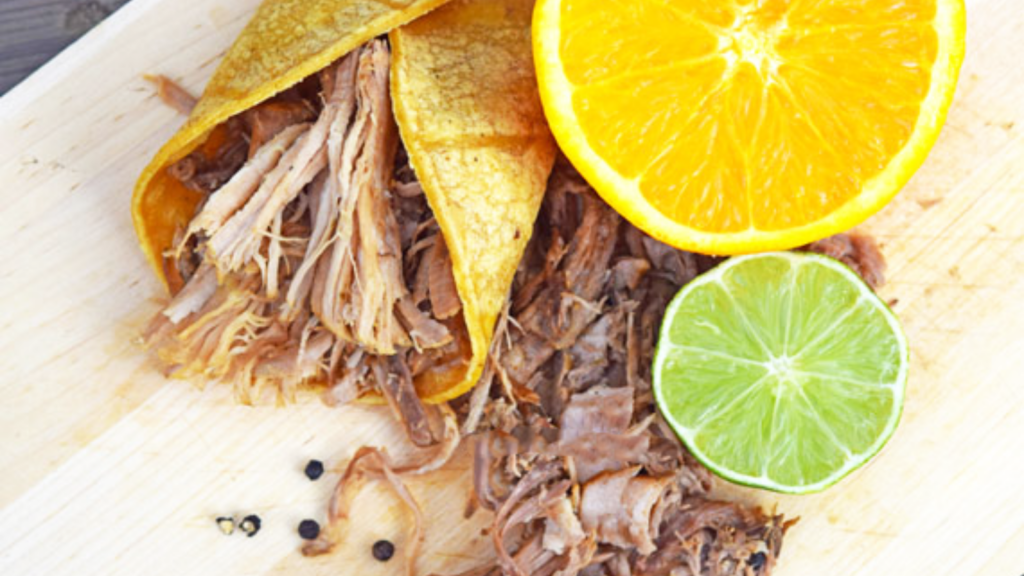 Slow Cooker Carnitas are a fantastic way to prep it and forget it. Let dinner cook itself tonight!
5. Chicken Vegetable Salad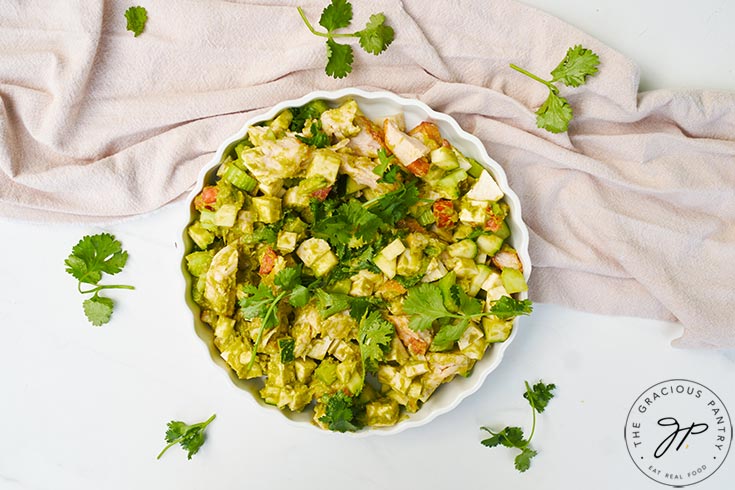 This Chicken Vegetable Salad is surprisingly filling. It's pure protein, fiber, and healthy fats that satisfy. Enjoy it for lunch or an easy dinner.
6. Grilled Zucchini Salad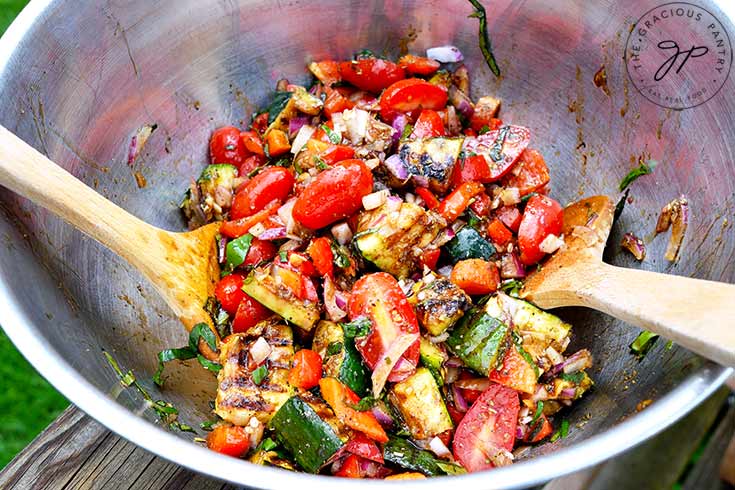 If you need a delicious summer recipe for your grill, try this Grilled Zucchini Salad. It has all the wonderful smoky flavors of grilled zucchini, along with tomatoes and balsamic vinegar.
7. Chicken and Parsnip Soup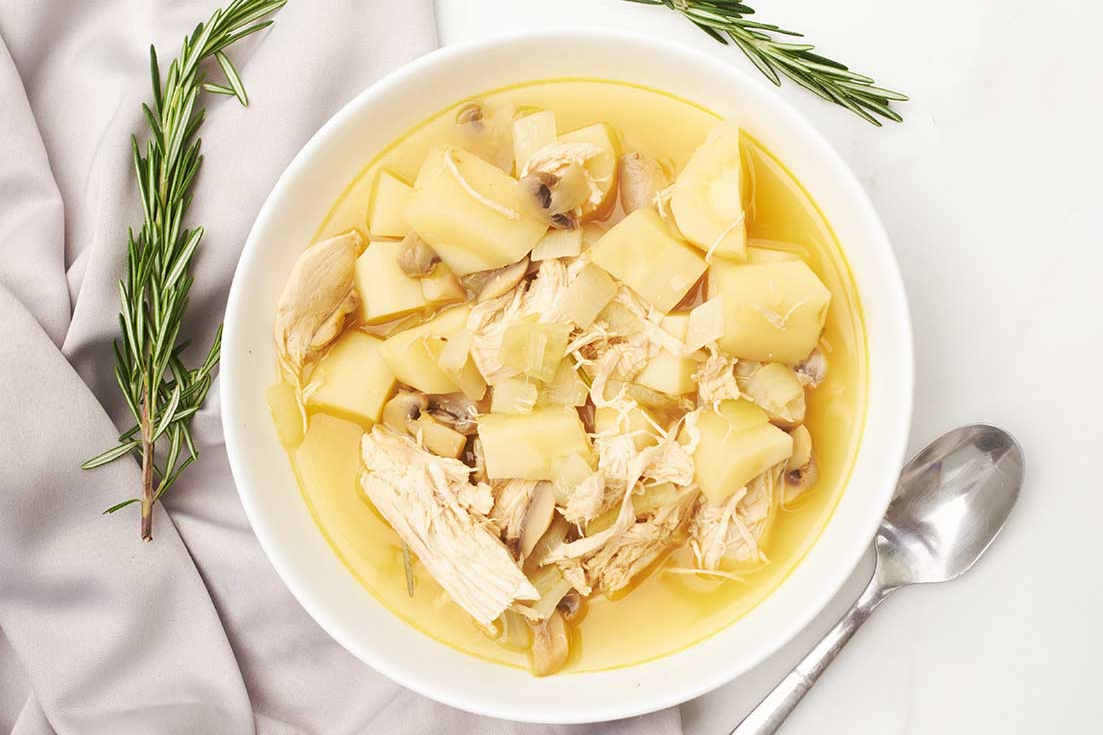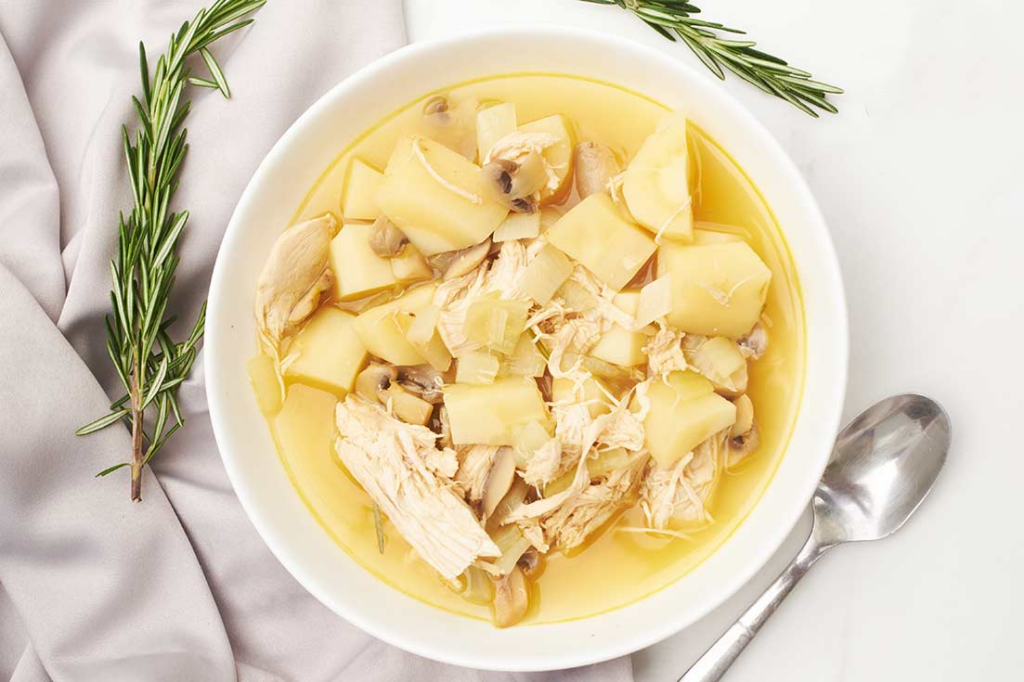 Chicken and Parsnip Soup is a simple soup with great flavor. It's not overly spices or salted (unless you want it to be), and the parsnips make you feel like you're eating chunks of potatoes.
8. Shrimp And Avocado Salad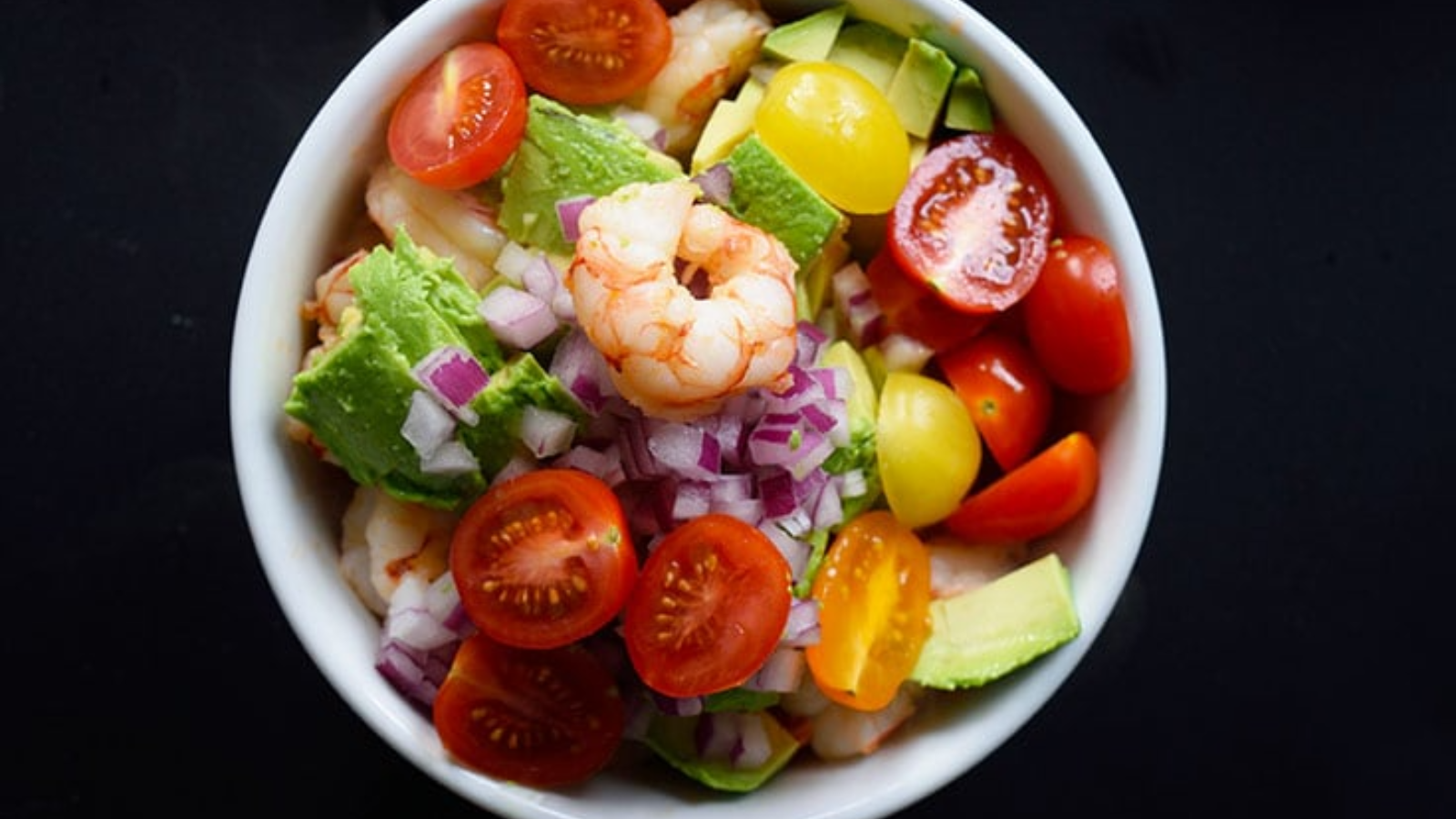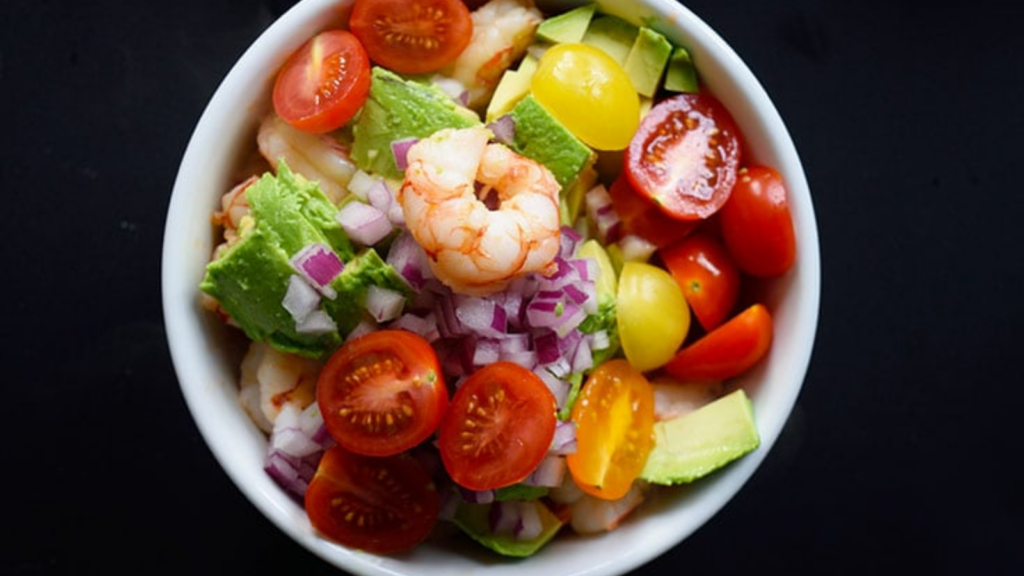 This simple Shrimp And Avocado Salad is fantastic for lunch or dinner and can even be put into a Paleo-friendly wrap with a little homemade dressing.
9. Sheet Pan Fajitas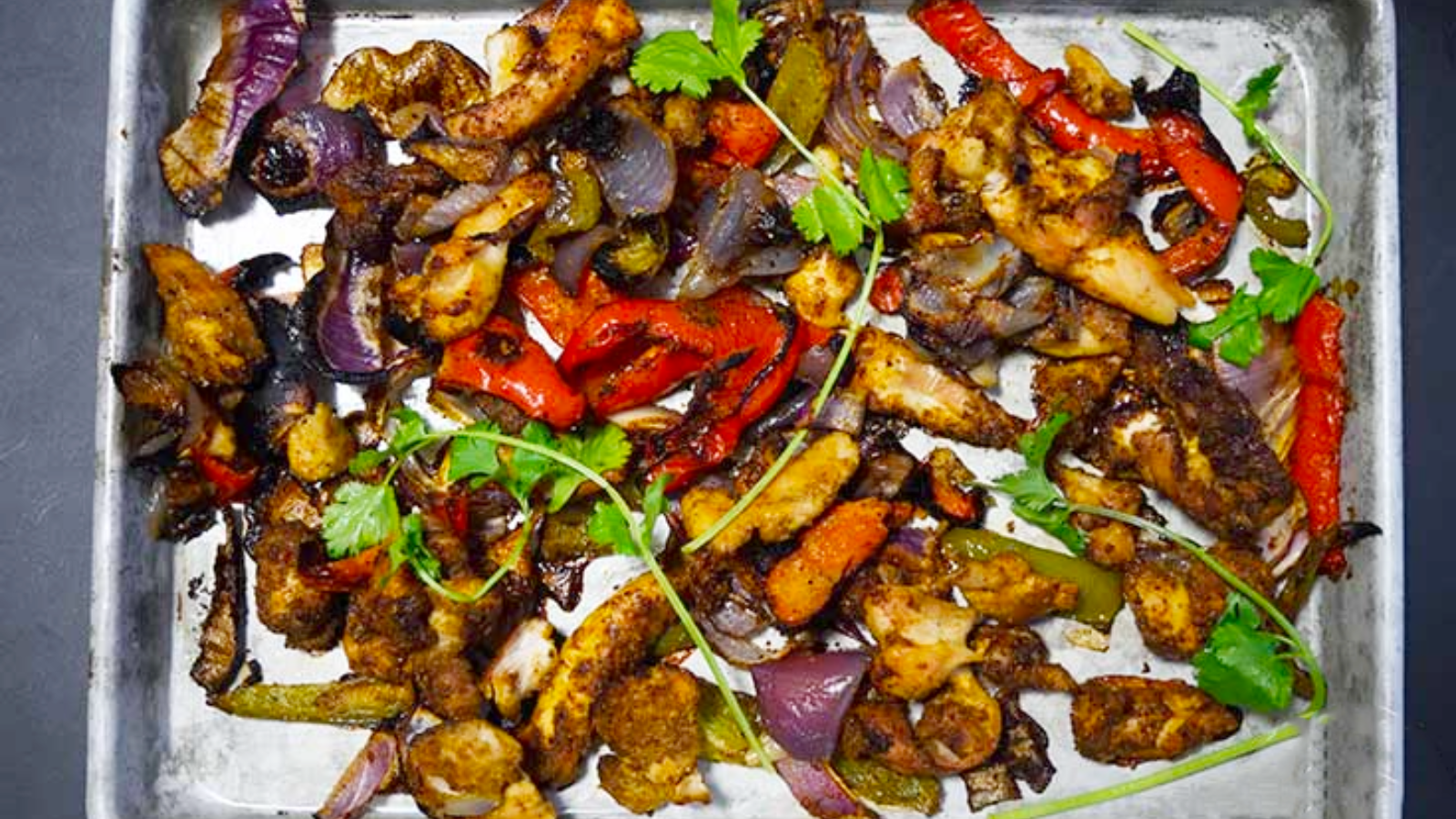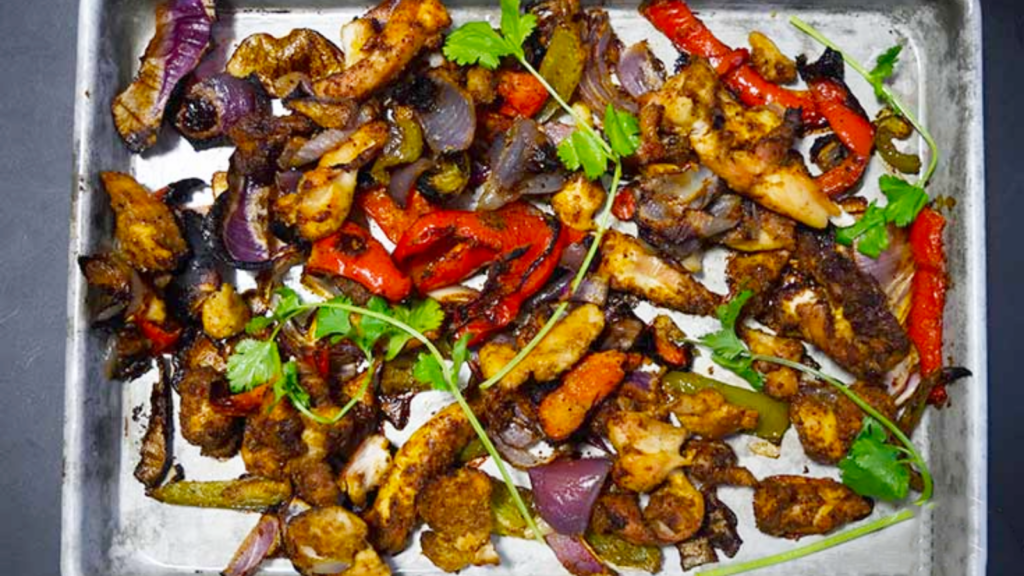 Sheet Pan Fajitas are a quick and simple dinner that you can serve over cauliflower rice or inside a Paleo-friendly wrap or tortilla.
10. Brussels Sprouts Salad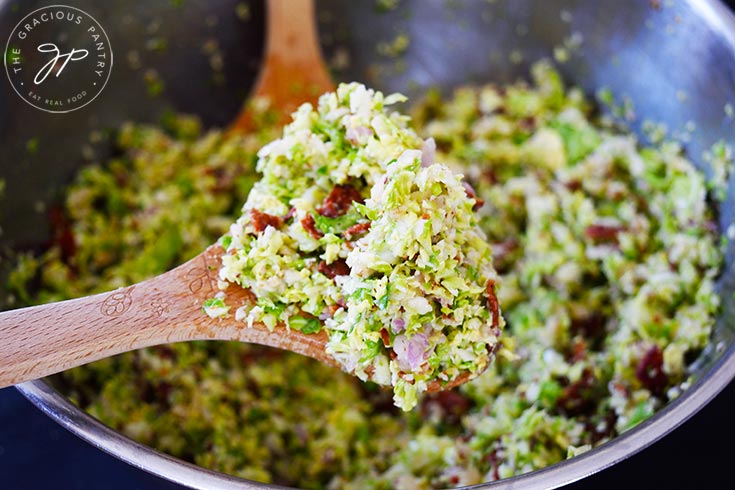 This easy Brussels Sprouts Salad is delicious and hearty. It's packed with fiber that fills you up, and the dressing is your choice. Use your favorite.
11. Balsamic Pork Chops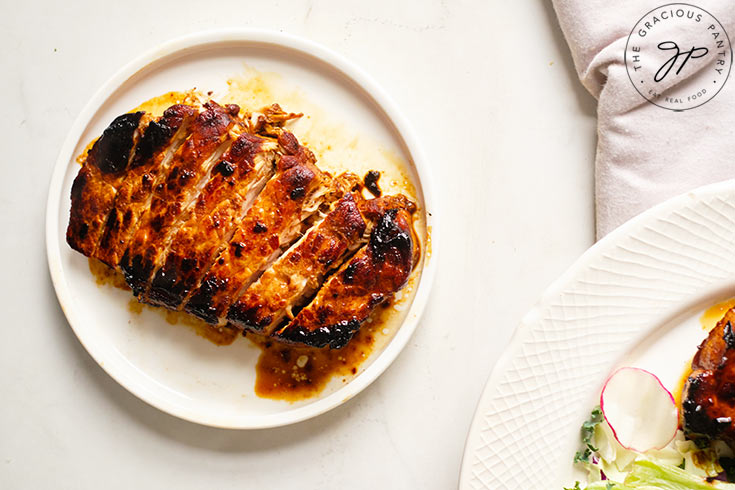 Balsamic Pork Chops are a fantastic main course for any night of the week. Grill them or fry them. They will always have a fantastic flavor that pairs well with just about any Paleo side dish.
12. White Bean Soup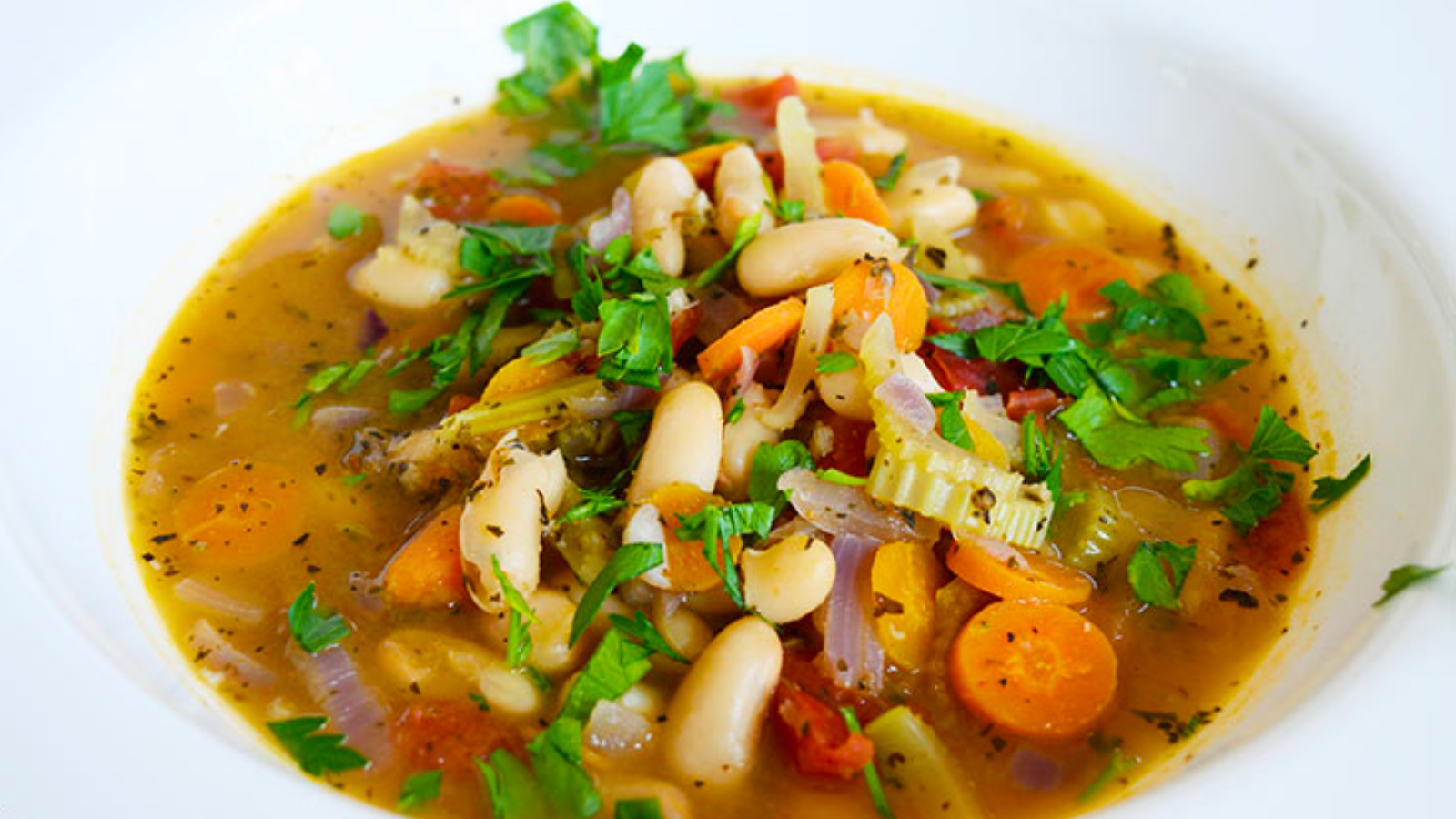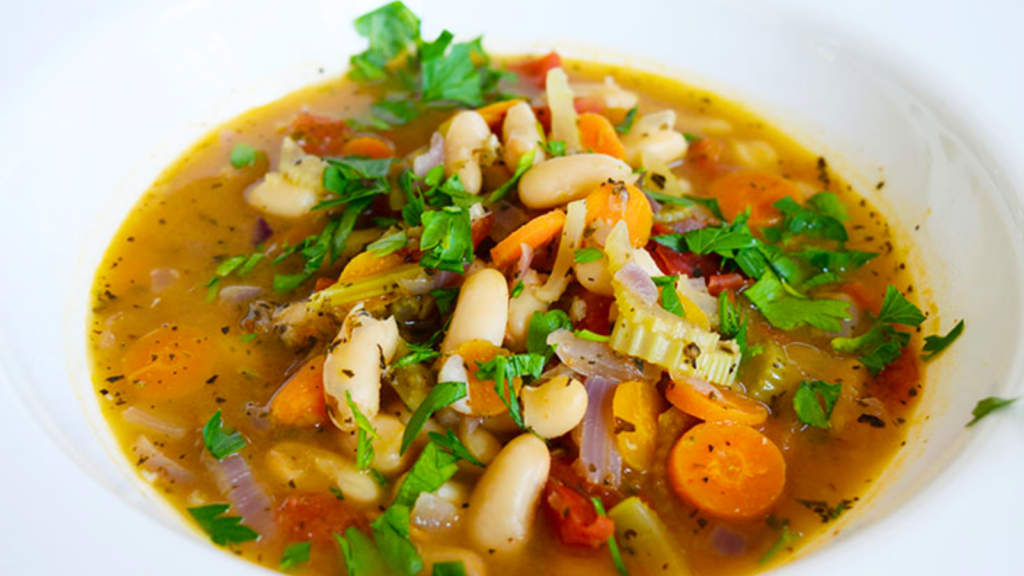 This simple White Bean Soup is packed with flavor and fiber. Beans and veggies come together in a flavorful broth to give you a soup that works equally well as a main course as it does a side dish or appetizer.
13. Baby Kale Salad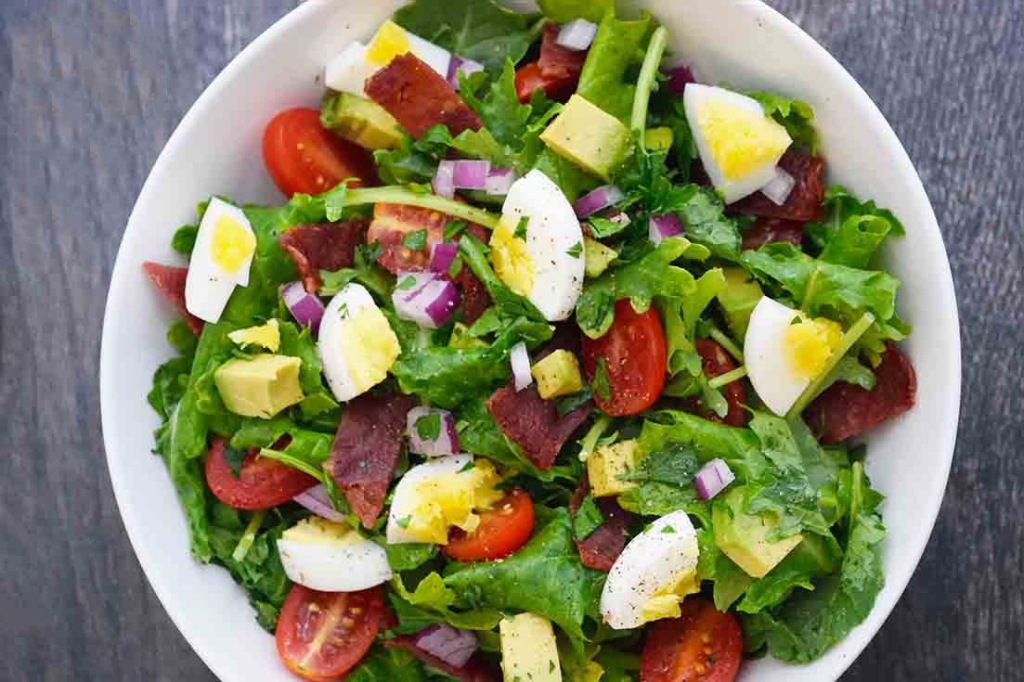 Baby Kale Salad could very well be the perfect Paleo lunch. It packs up easily, fills you up, and has all the wonderful flavors that bacon, tomato, eggs, and onions can offer to a salad.
14. Chicken Ropa Vieja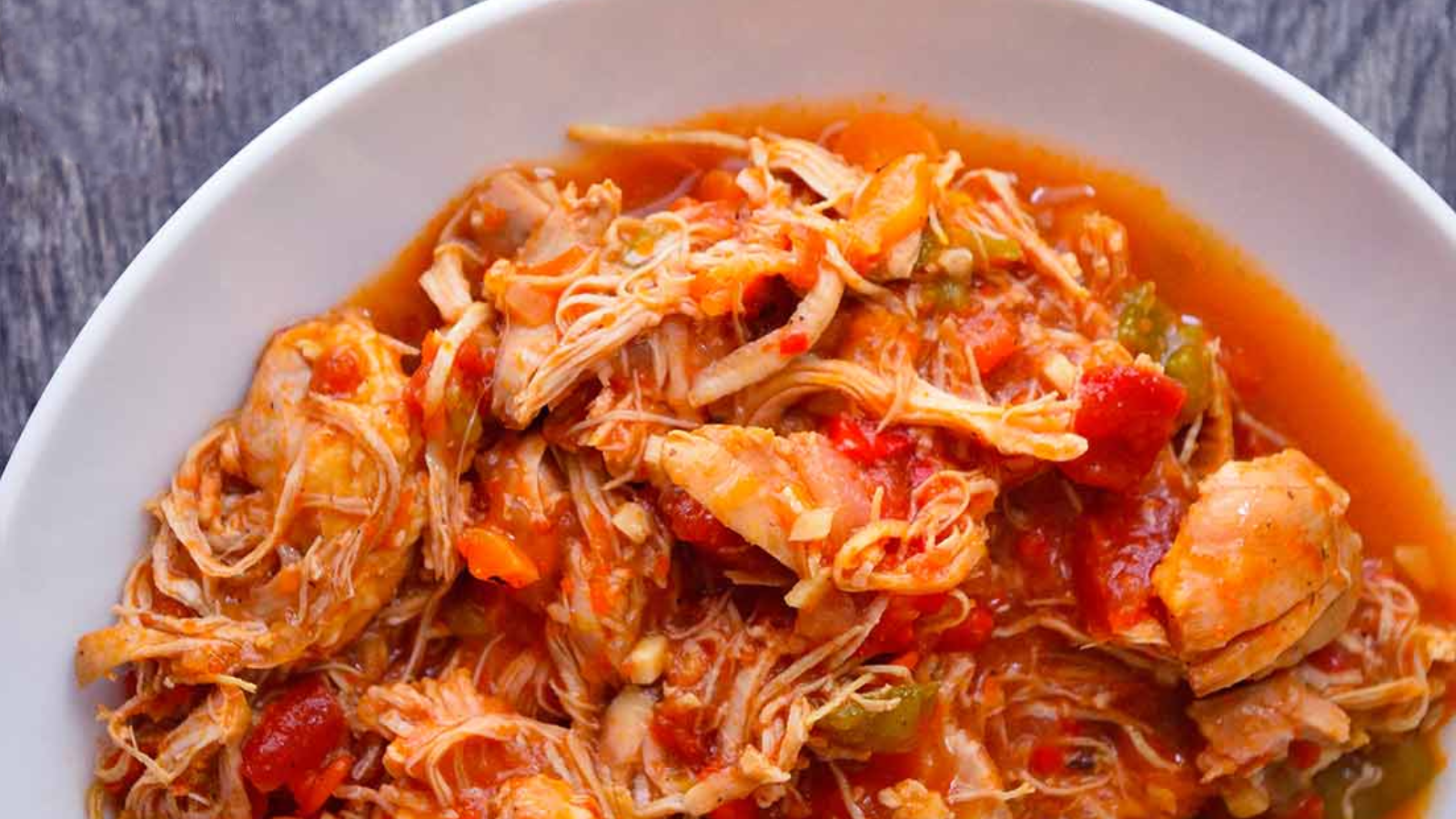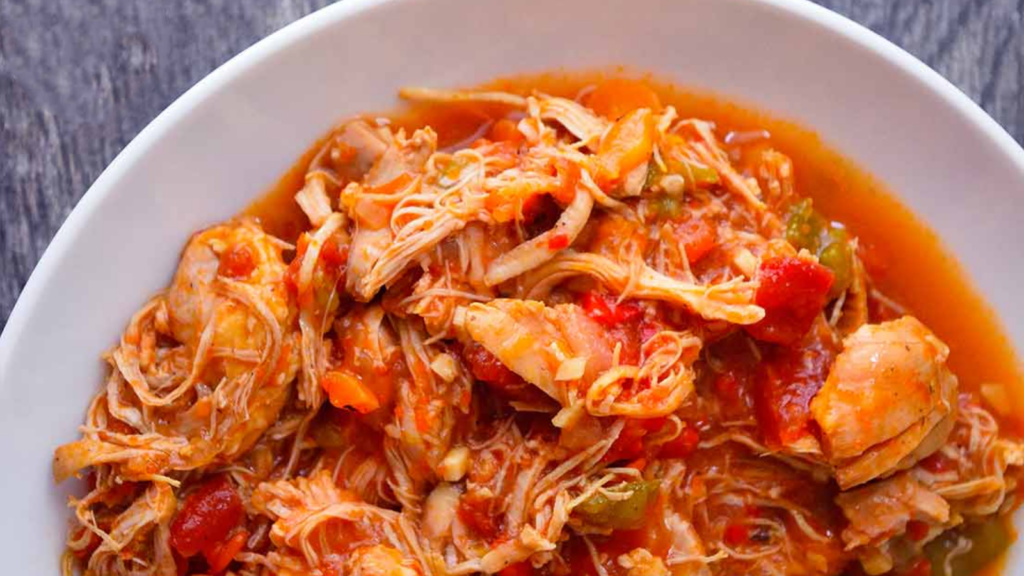 If you like Cuban food, this Chicken Ropa Vieja is a delicious option for dinner tonight. Serve it with a side of cauliflower rice or any other veggie you like.
Sick Of The Same Ol' Chicken For Dinner? Here Are 101 New Ways To Make It!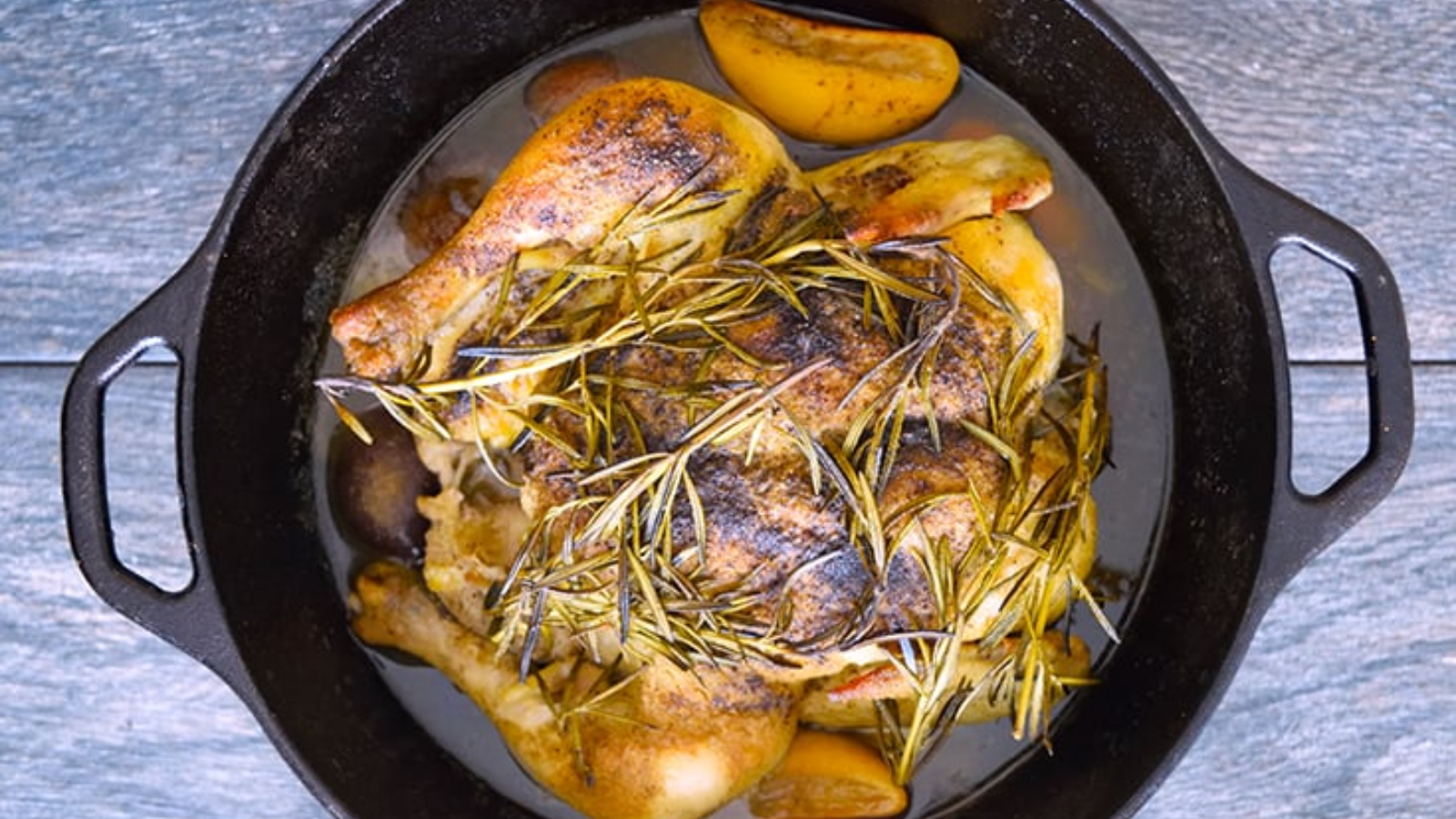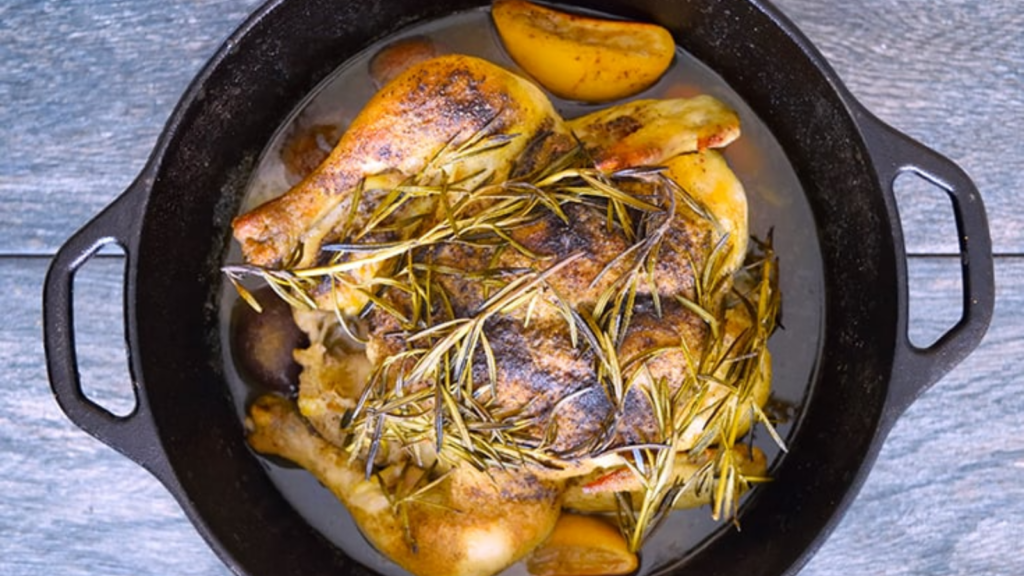 Having chicken for dinner… again? Here are 101 new ways to level up your dinner game tonight.
Healthy Ground Turkey Dinner Ideas That Actually Taste Good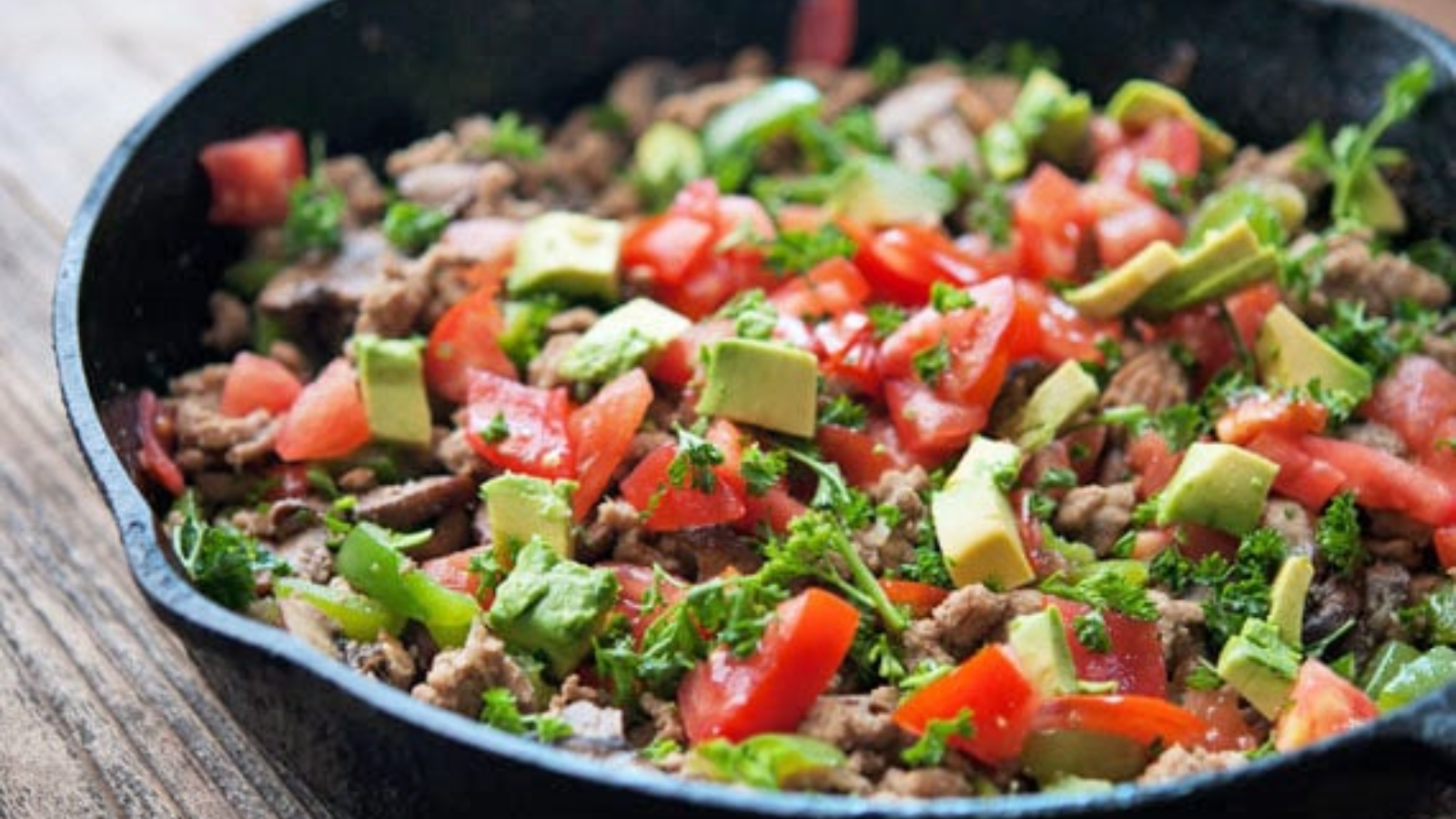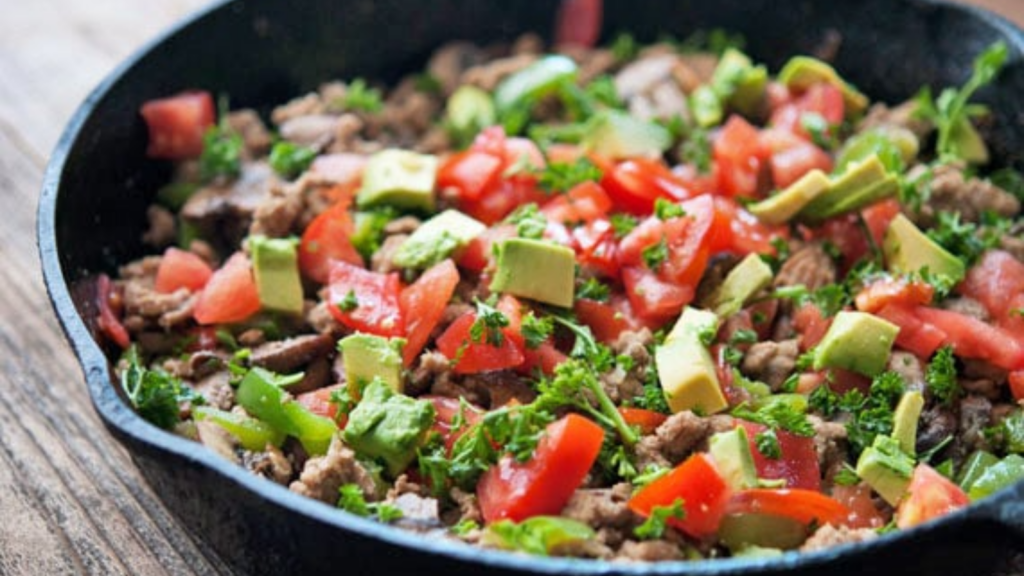 Lean ground turkey is a great replacement for ground beef if you are working on your health. Here, we give you 17 Meals with ground turkey that are surprisingly good for you.
While You're Cooking, Prep Breakfast For Tomorrow Too. It Only Takes 5 Minutes!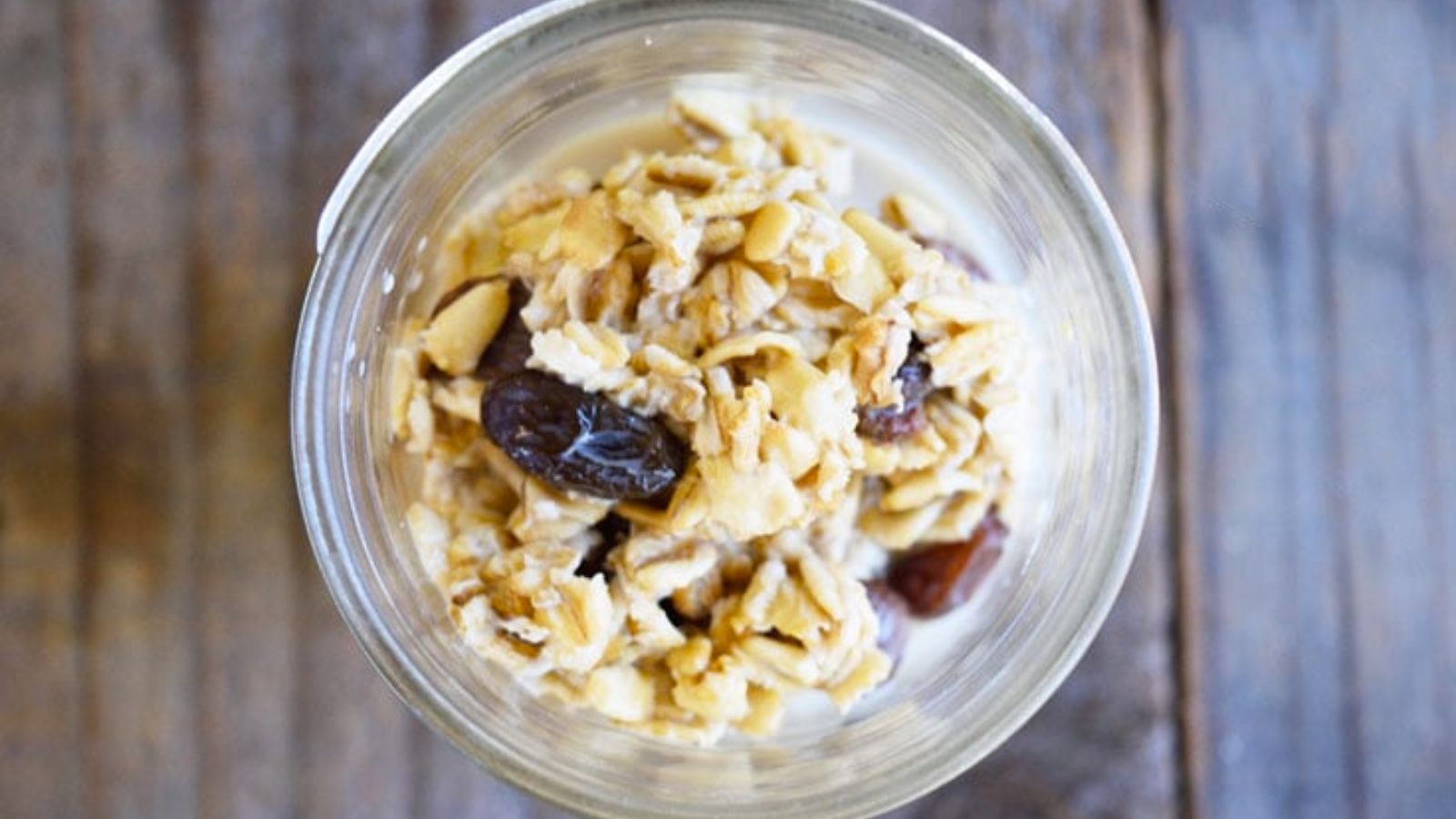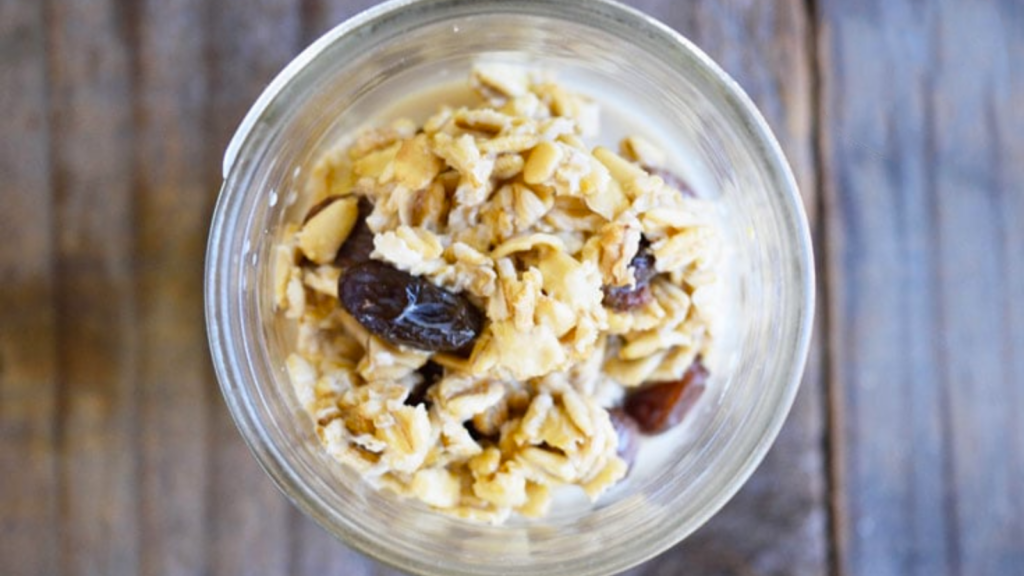 Prepping overnight oats the night before is a fantastic way to ensure that your morning runs smoothly. These delicious oatmeal recipes are prepped in just 5 minutes. In fact, you can even make homemade oatmeal packets with these recipes, so all you have to do is grab a packet and get it in the fridge.
This originally appeared on The Gracious Pantry.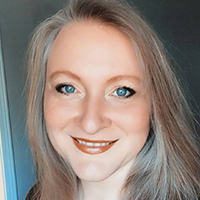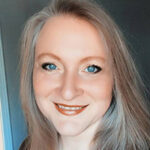 I'm Tiffany, a writer for MSN and the AP Newswire, a cookbook author, digital publisher, food lover, and mom. I create healthy, clean eating recipes for everyday living.