Recipes For Turkey Leftovers That You Won't Get Tired Of Eating!
These recipes for turkey leftovers are varied, unique and definitely tasty!
The truth is, I've done sort of a sad job of offering leftover turkey recipes on this blog. It's something I aim to fix, starting this year. But since it will take a little time, I thought I'd start with sharing some recipes from other bloggers that look absolutely amazing!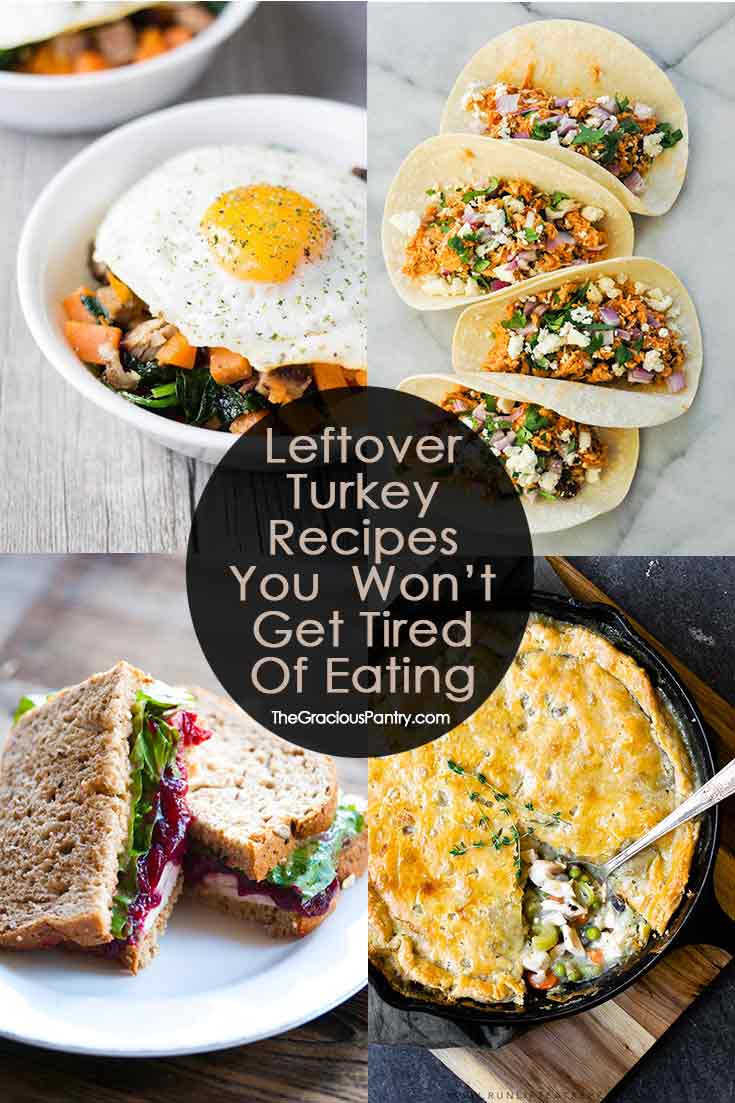 RECIPES FOR TURKEY LEFTOVERS:
BREAKFAST:
LUNCH:
SOUPS/STEWS/CHILI:
CASSEROLES:
SALADS:
PASTA:
DINNERS:
MORE LEFTOVER TURKEY IDEAS:
And if you have so much turkey left over you just can't stand it anymore, make some turkey treats for your dog!
Leftover Turkey Homemade Dog Treats – Two Healthy Kitchens