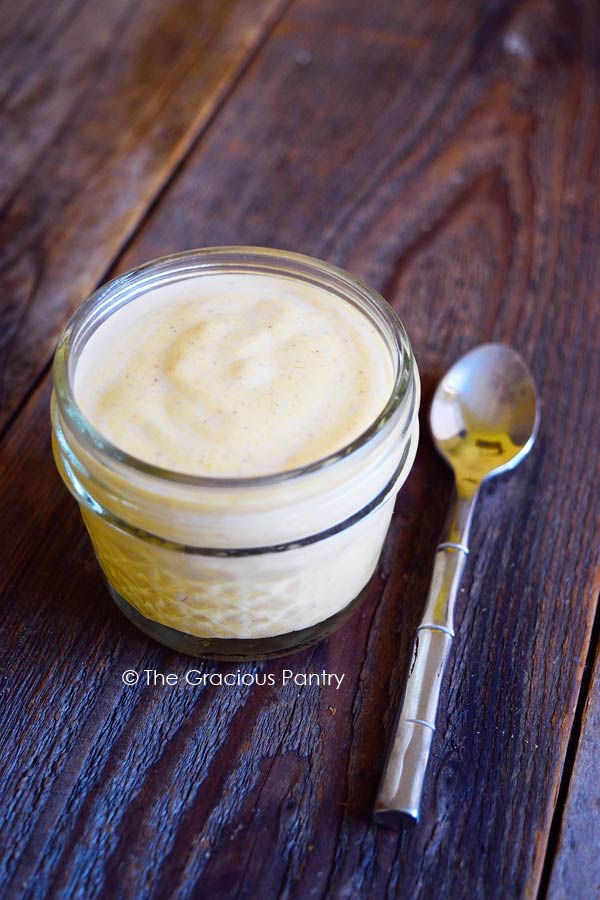 I haven't had dairy in a really long time, but my little guy is another story. He loves flavored yogurts at the moment (this could change on a whim), but I hate the ingredients found in most store-bought flavored yogurts.
So I started making it at home. Over the summer, he preferred a mixed berry flavor. But now that he is seeing pumpkin pie in the stores, he is much more interested in pumpkin pie flavors.
I couldn't find a single one that wasn't loaded with processed sugar the grocery store. Not one.
But then a friend and one of my fabulous readers, came to my rescue and suggested this recipe for a homemade version. (Thank you Erica!!) Truth be told, I took just the tiniest taste to get an idea of the flavor and, oh my!!! It's pumpkin pie!
Pack this for school or work lunches, enjoy it at home or even serve it as dessert at a party. It would even be amazing as an pumpkin pie-inspired breakfast with some cinnamon granola for a pumpkin pie parfait!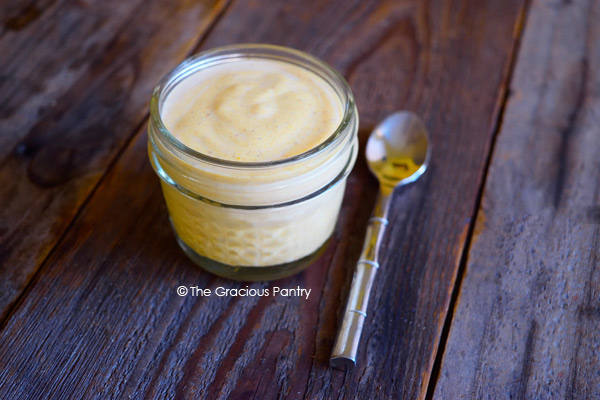 YOU MIGHT ALSO ENJOY:

Clean Eating Pumpkin Pie Yogurt Recipe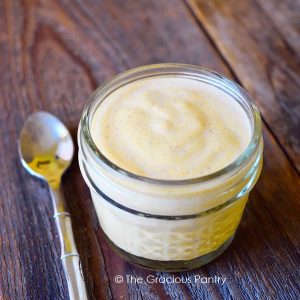 Author:
Tiffany McCauley | The Gracious Pantry.com
Ingredients
2 cups plain yogurt (plain Greek yogurt works too)
⅓ cup pumpkin puree (Not pumpkin pie filling. Just pure pumpkin)
1 tsp. vanilla
½ tsp. pumpkin pie spice, no sugar added
¼ tsp. cinnamon
⅛ tsp. nutmeg
Honey to taste
Instructions
In a medium-sized bowl, combine all ingredients and whisk together until smooth.
Serve and enjoy.