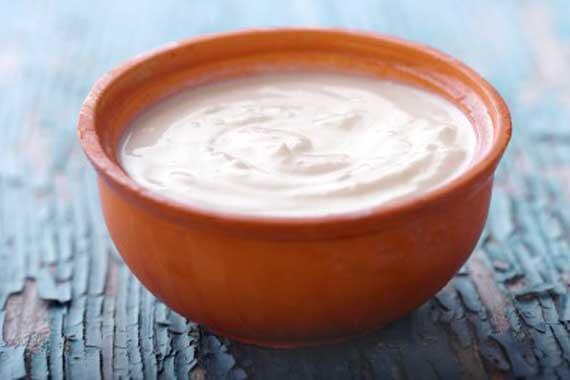 The title of this post may be somewhat redundant. Greek yogurt IS a clean food. I also think it's an often overlooked snack for kids.
I mean, at 22 grams of protein per cup, it's pretty forgiving on the carb additions. This makes it perfect for kids.
One thing I learned while I was pregnant (I had gestational diabetes), was that healthy carbs are a good thing so long as you pair them with an equal amount of protein. And since Greek Yogurt already has a high protein content, you can pretty much add any naturally sweet addition and have it be a very balanced snack.
When I spent a year in Germany as a nanny, I was amazed that I could purchase honey yogurt in the stores like we purchase yogurt with fruit here in the states. Back then, I had never seen this option in the California stores. It was such a simple combination, and yet it was so delicious! The kids I took care of ate it for dessert on a regular basis.
Try these toppings:
1/2 cup yogurt and 1 tbsp. honey
1/2 cup yogurt and 1/2 banana
1/2 cup yogurt and 1/2 cup mixed berries and nuts
1/4 cup clean eating granola
The toppings are endless. Just keep it healthy!
Note: Never give honey to a child under 1 year of age.