Clean Eating Cherry Yogurt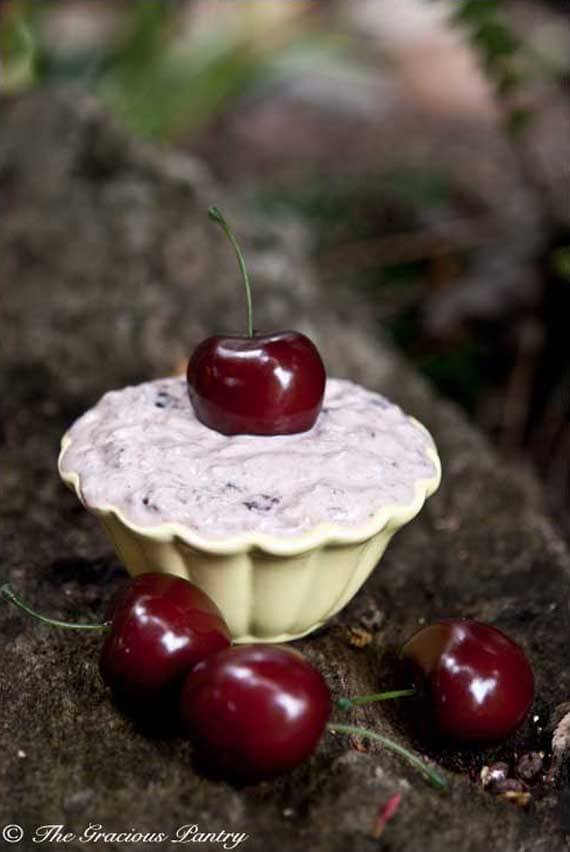 When I lived in Germany, I was always impressed by how the Germans eat and approach their food.
I was 18 when I moved to there to be an au pair to 4 amazing children. The experience changed me. It opened my eyes to a whole other world of people, cultures, and especially food.

Europeans have a very different approach to food. But then, I think most of the world approaches its food differently than we Americans do.
We seem to have this sacrilegiously ravenous hunger that stops at nothing, offers no real comfort and often even less nourishment. Thankfully, as clean eaters, we at least have the "nourishment" part down pretty well. But true reverence and respect for food is severely lacking in our culture. It's a sad thing, and I often miss that about living in Germany. Germans have rituals surrounding foods that many Americans couldn't being to understand. Little things that are commonplace to them, but odd to a naïve American. It's very different from the way we eat it here. But food rituals and traditions aside, the food itself and how it is prepared is also very different. Even at a basic level.
Take flavored yogurt for example. The flavor of the yogurt itself is actually meant to be part of the enjoyment of it, instead of being covered up by high amounts of sugar and something that is supposed to pass for fruit. In Germany, the flavor of the yogurt is part of the whole experience, and it's good!
Most often, yogurt is simply mixed with a bit of honey and enjoyed as a light dessert. But sometimes, for special occasions, guests aren't the only ones that get to be fancy. Simple dishes like yogurt and honey get whole, real fruits blended into them. The flavors that ensue are nothing but simple and spectacular all at one time. And with that in mind….
The recipe I'd like to share with you today is one that I did as a guest post for SmashFit.com. So I'm going to send you there for the recipe. I promise, it's worth the click to get it!