These 4 clean eating classic sandwiches for Back To School or Work are perfect for staying out of a lunch rut!
The same ol' sandwich day after day can get really drab and boring pretty quickly. It's so easy to get caught in a lunch rut. At least for me it is! So I sat down to think about my lunches and figure out what types of sandwiches might work for both me and Mini Chef.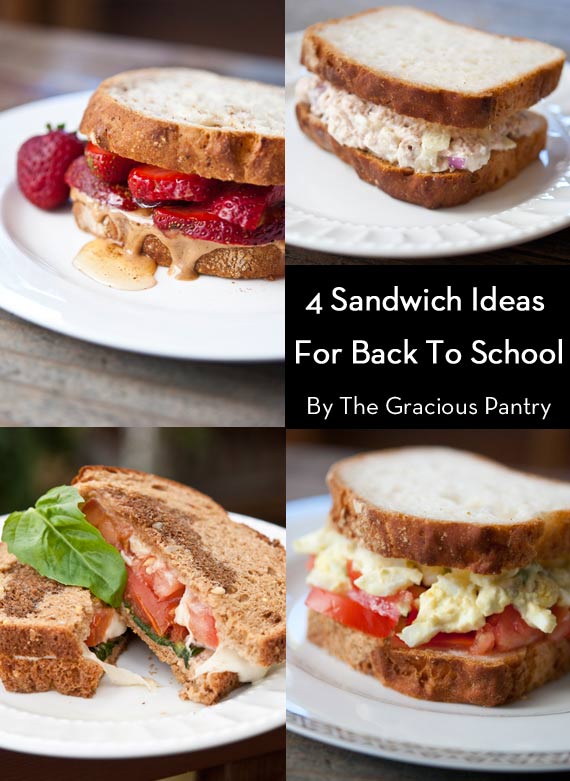 CLEAN EATING CLASSIC SANDWICHES FOR BACK TO SCHOOL (OR WORK!):
These are my take on four sandwich classics, and they aren't just for the kids! After all, us grownups need some variety and inspiration in our lunch boxes too. Don't you think? And these clean eating sandwiches may just do the trick!