This post may contain affiliate links. Read my
Privacy Policy.
As an Amazon Associate I earn from qualifying purchases.
Wondering how to make oatmeal properly? It's not rocket science, but it does help to know which oats to use to get your desired results, and how to cook them properly to get those expected results.
There are categories of oats, and knowing what you are buying at the store is super helpful when making different types of oatmeal or recipes that include it. For example, if a recipe calls for instant oats and you substitute with steel cut oats, you'll have nothing but a hot mess on your hands.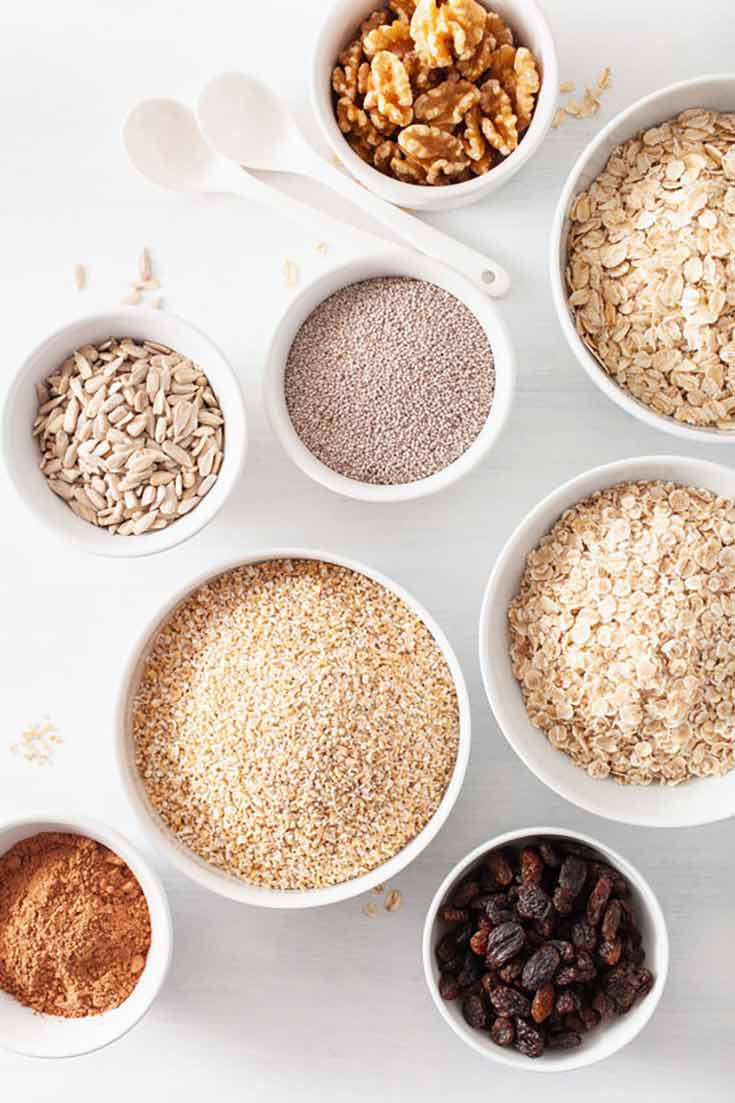 TYPES OF OATS:
There are two main types of oats Steel cut and rolled. Steel cut is a cut all it's own, cut with steel blades as indicated. Rolled oats come in different levels of processing.
WHAT ARE STEEL CUT OATS?
Steel cut oats are the least processed oats available. The raw whole oats are cut into grain-like pieces that take the longest of all oats to cook. However, because they have more of the whole oat, they also have more fiber and nutrition. Steel cut oats are the healthy "standard" of oats. That being said, they do have a chewy texture when cooked, which some people don't care for.
WHAT ARE ROLLED OATS?
Under the "rolled oats" category, you'll find several types of oats. They are literally rolled over with rollers to flatten them out into the shape you are familiar with. The different types are:
Old Fashion Oats – Slightly more processed than steel cut oats.
Quick Cooking Oats – Definitely more processed than steel cut oats.
Instant Oats – Extremely processed compared to steel cut oats.
HOW TO COOK OATMEAL:
There are a few ways to cook oats.
On a stove top with liquid.
Baked in the oven in baked goods.
In a slow cooker.
In an Instant Pot or other pressure cooker
Overnight oats – these don't get cooked at all. Just soaked overnight!
HOW TO COOK STEEL CUT OATS:
For a 4 cup yield: 
4 cups water + 1 cup steel cut oats.
HOW TO COOK ROLLED OATS:
The ration for almost any type of rolled oats (unless the package says different) is:
1 cup water + 1/2 cup oats
You can also substitute the water with milk for creamier oats. Any type of milk, dairy or non-dairy, will work.
COOKING PROCESS FOR ANY OATS:
This applies to any type of oats.
Always bring your liquid to boil, first.
Then add your oats and cook for the time specified on the package. This can be anywhere from 5 minutes up to 40 minutes, depending on the type of oats you are using.
COOKING TIMES FOR OATMEAL:
Steel cut oats – 30-40 minutes
Traditional oats – 20-30 minutes
Quick cooking or  Instant Oats – Cook for about 1-3 minutes and then let sit with the heat off and a lid on, until the oats are finished.
And remember, oats can be cooked similar to pasta. They can be enjoyed al dente all the way up to complete mush. The length of cooking times and liquid can be adjusted, depending on your desired outcome. Never go below the specified water requirement on the package. But if you love a mushier oatmeal, you can always add slightly more (a tablespoon or two) and cook it a little longer to get a mushier outcome.
SUBSCRIBE:
Remember to subscribe to my free, Gracious Pantry Newsletter to receive all my latest recipes in your inbox! Click here to sign up!
OATMEAL RECIPES:
Enjoy!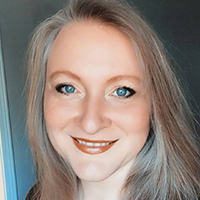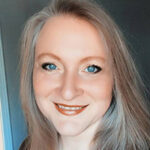 Who me?
I'm Tiffany, a cookbook author, food lover, mom, and writer for MSN and the AP Newswire.
   
Looking to stock your freezer for busy weeknights?
I wrote the book! Grab a copy of my book, Clean Eating Freezer Meals on Amazon here, or at select bookstores nationwide!   
Did you make one of my recipes?
Tag @graciouspantry on Instagram or post your pic on Facebook! I love to see my recipes in action!