15 Healthy Sweet Potato Recipes
This post may contain affiliate links. Read my
Privacy Policy.
As an Amazon Associate I earn from qualifying purchases.
We all know that sweet potatoes are considered healthier for us than white potatoes. But what doesn't get talked about is just how delicious sweet potatoes can be. Most people either love them or hate them. But if you love them, you know what I'm talking about. If prepared correctly, they are unequaled. These fifteen recipes will give you a new way to make them.
1. Mediterranean-Style Sweet Potato Casserole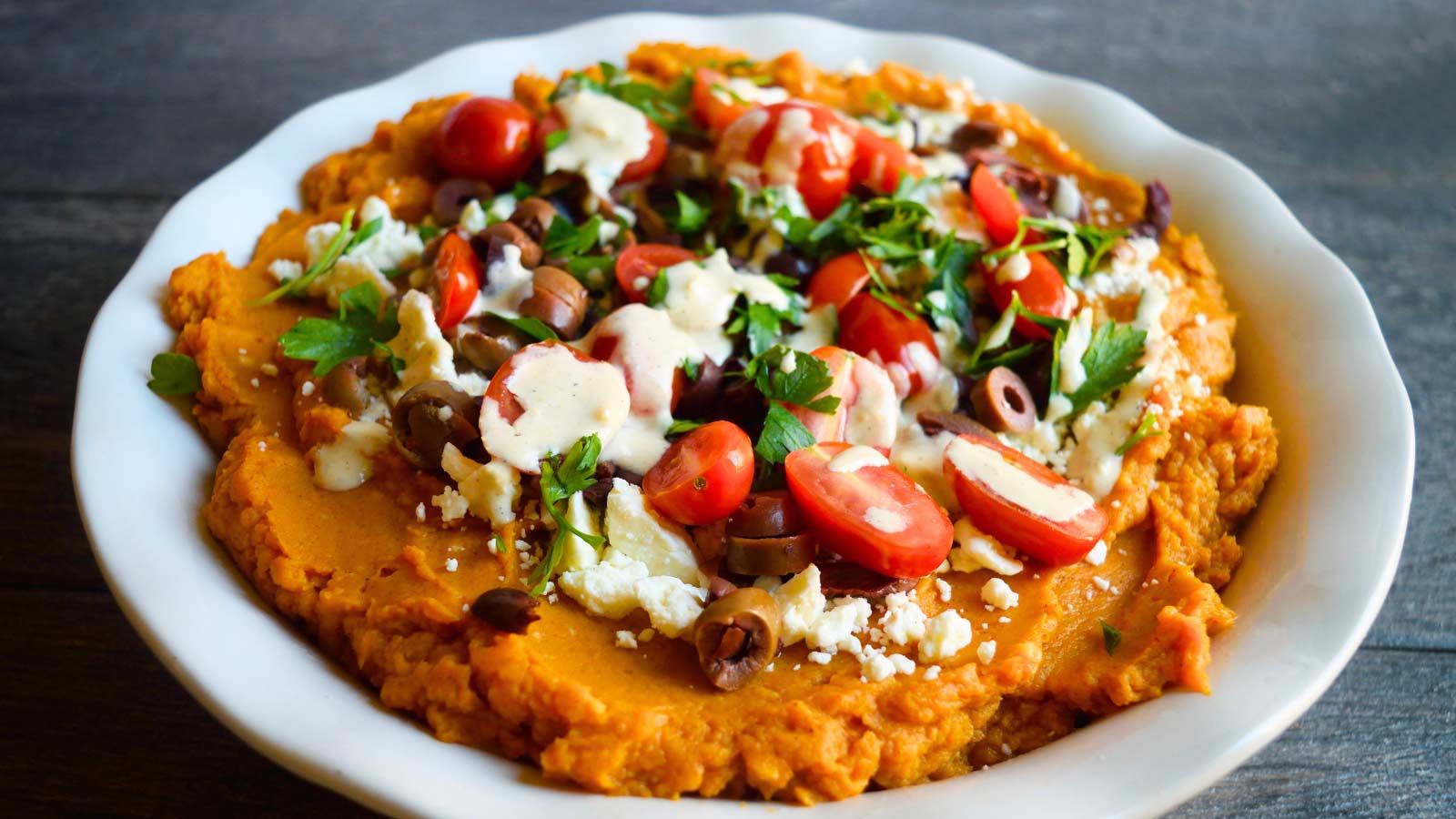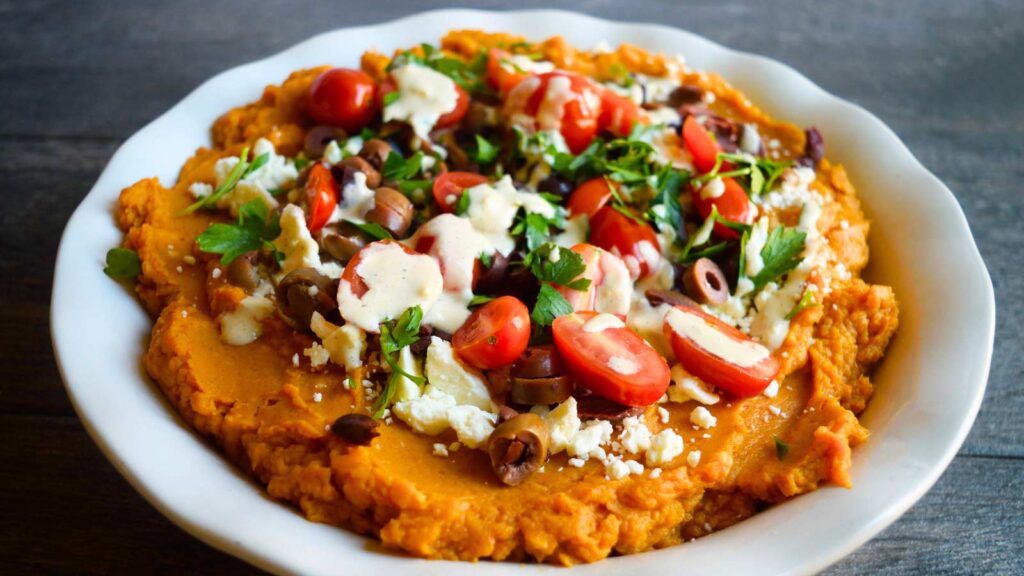 Sweet potato Casserole is a popular Thanksgiving dish. This Mediterranean version, however, is life-changing. It's a savory dish that uses Mediterranean fresh vegetables for toppings and a savory tahini dressing.
2. Sweet Potato Breakfast Scramble With Seitan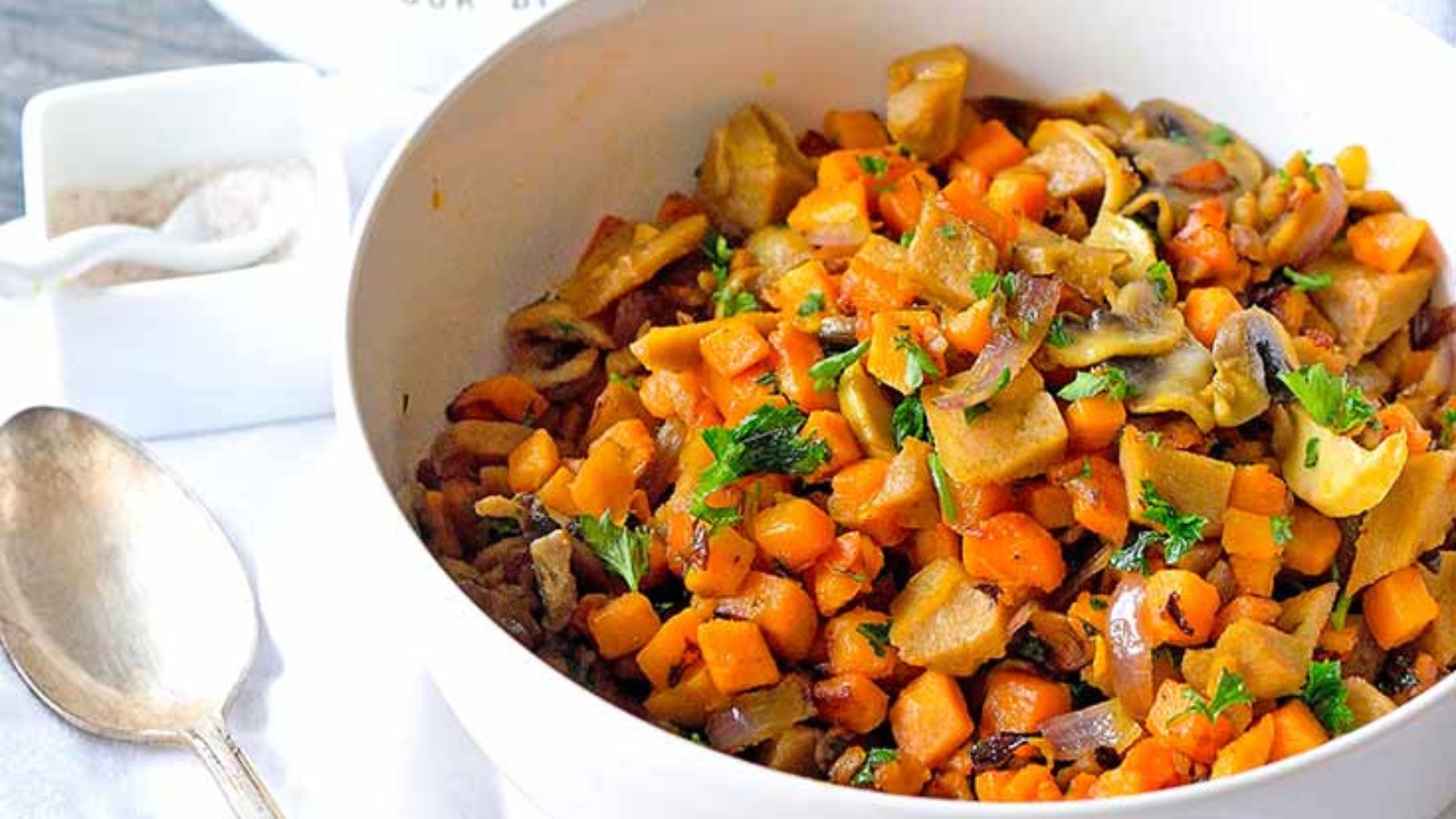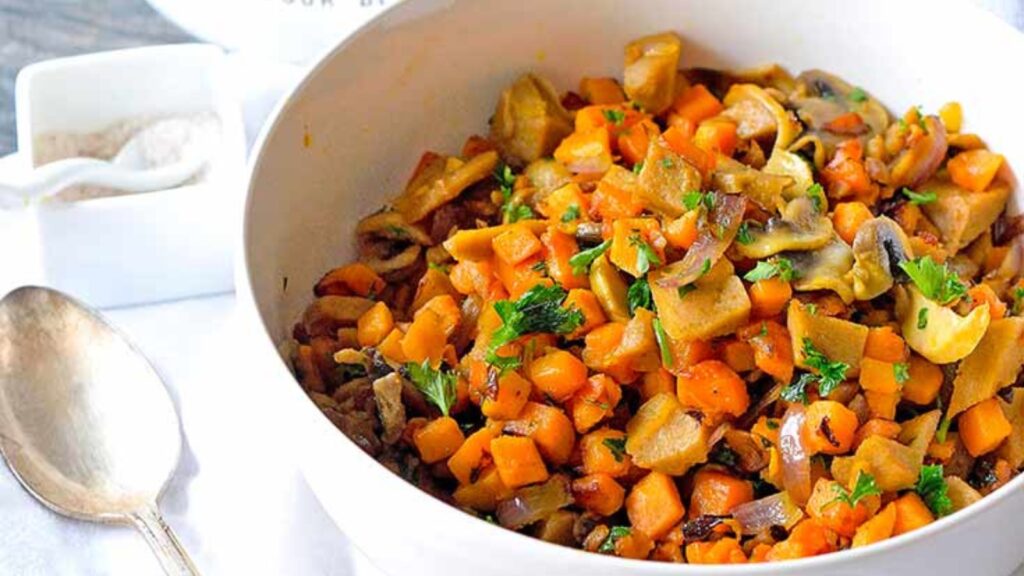 If you need a delicious new breakfast idea, check out this Sweet Potato Breakfast Scramble With Seitan. It won't disappoint.
3. Sweet Potato Irish Colcannon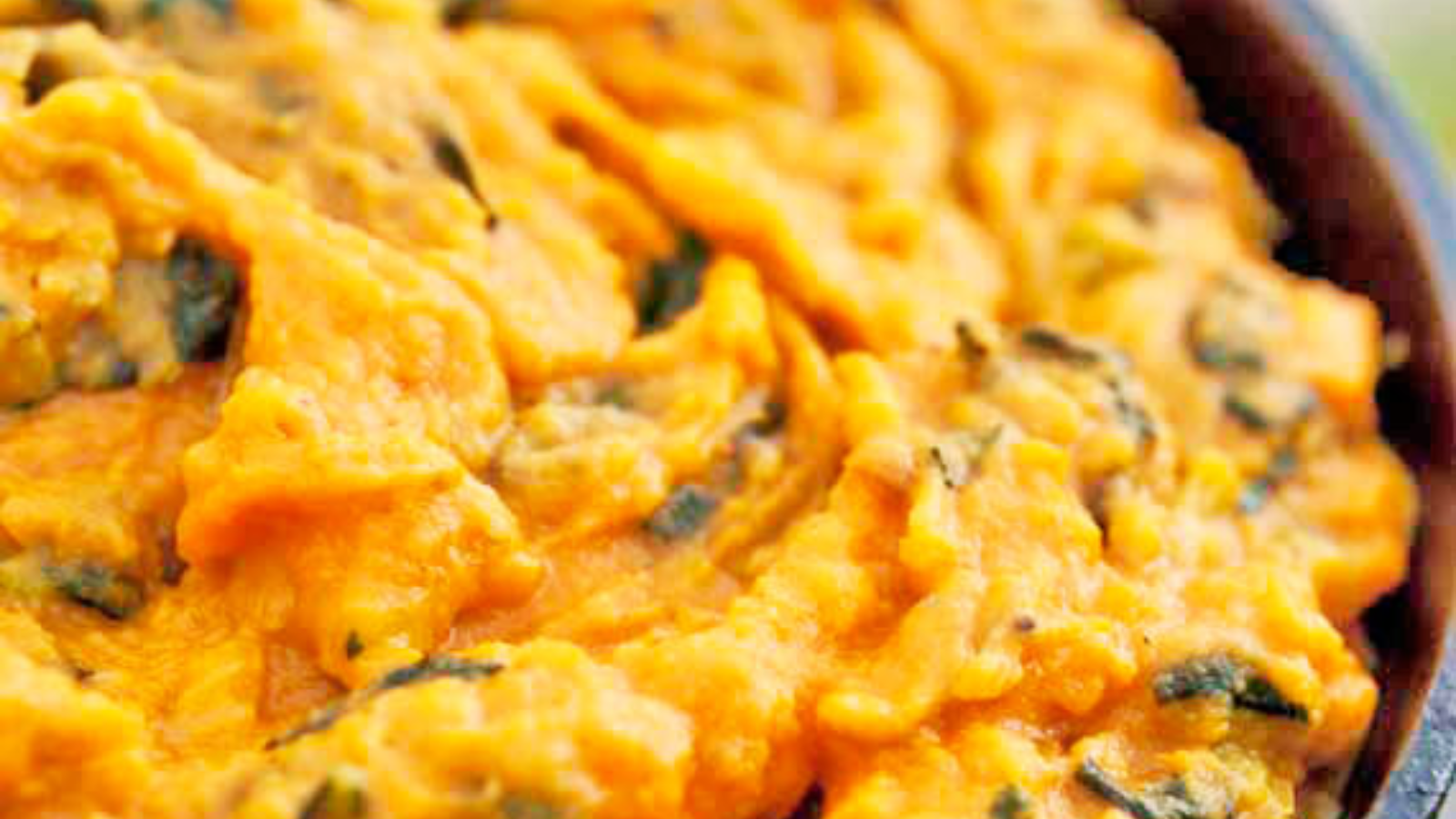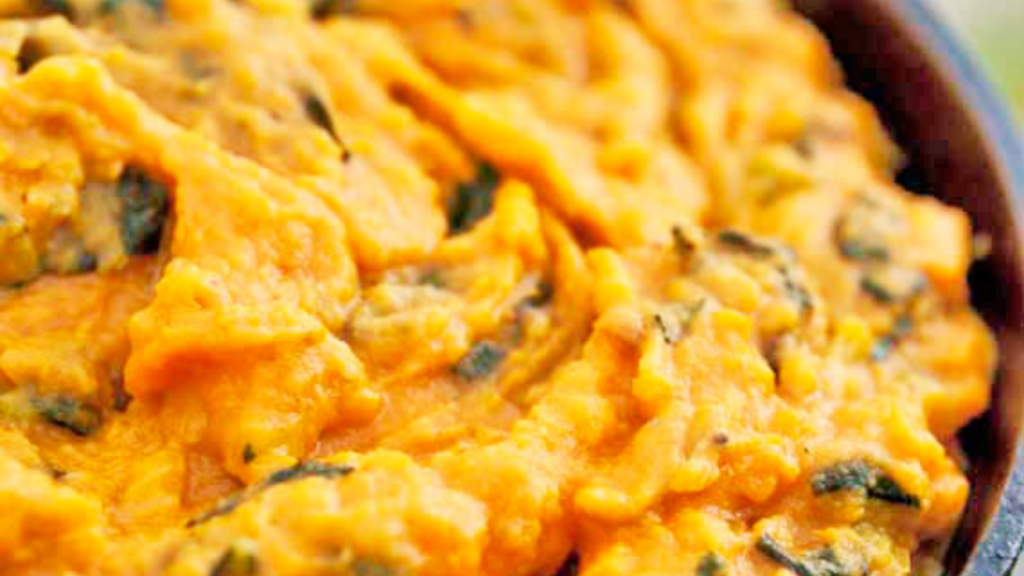 If you love regular Irish Colcannon, you'll really love this Sweet Potato Irish Colcannon. It has tons of delicious flavor and plenty of good-for-you nutrients, and it's every bit as filling and satisfying as a big bowl of mashed potatoes.
4. Healthy Sweet Potato Casserole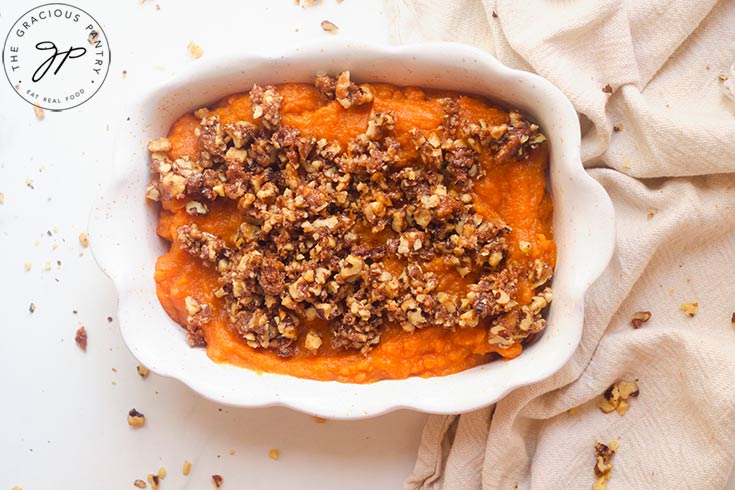 This Healthy Sweet Potato Casserole might be thought of as strictly a Thanksgiving side dish, but the truth is, it's a great side dish any time of year.
5. Roasted Sweet Potato Salad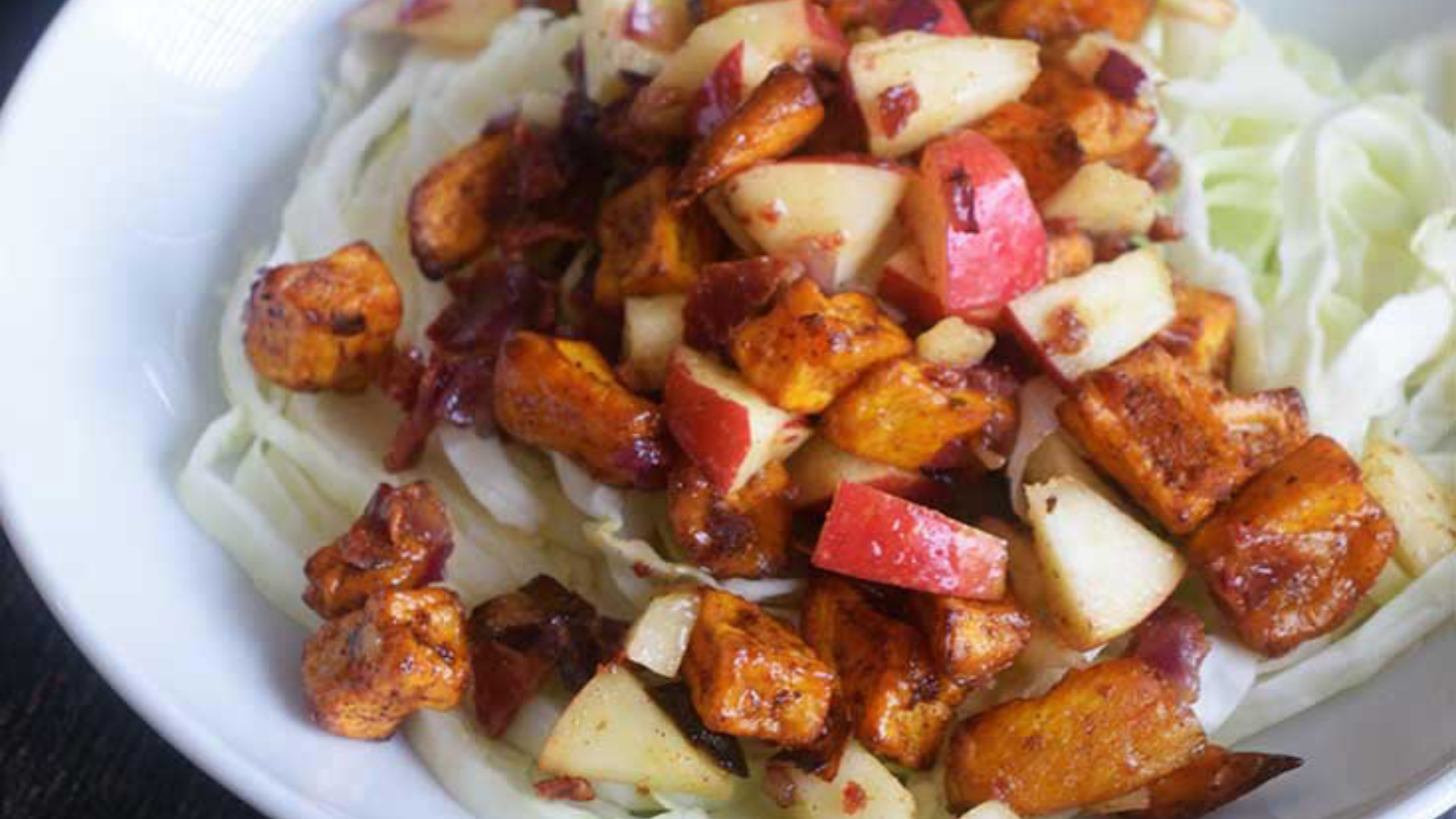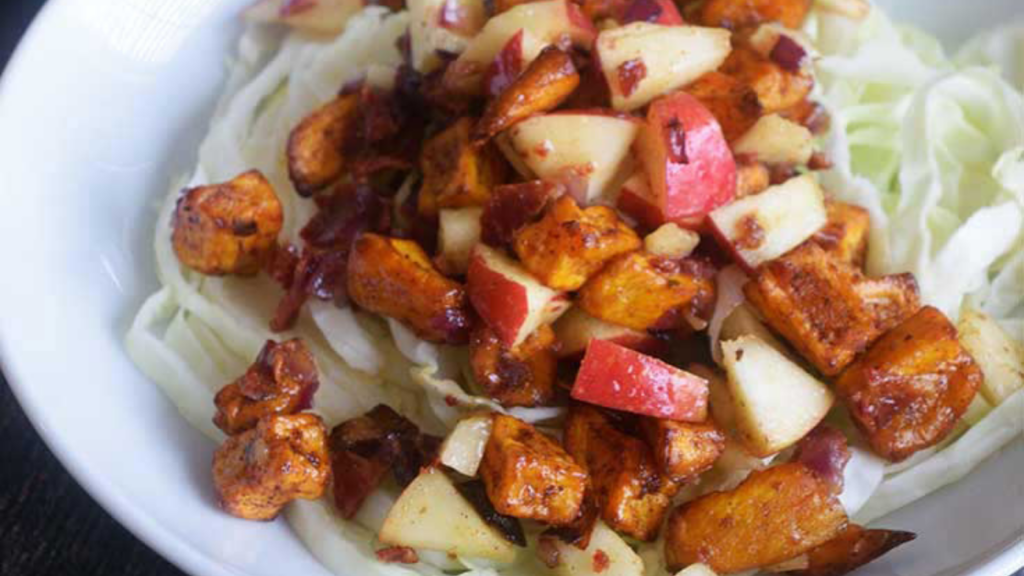 Nothing beats sweet potatoes when they are roasted. All that caramelized flavor is a heady experience. But add them to a salad, and you take them to a whole other level. This Roasted Sweet Potato Salad is proof.
6. Air Fryer Sweet Potato Fries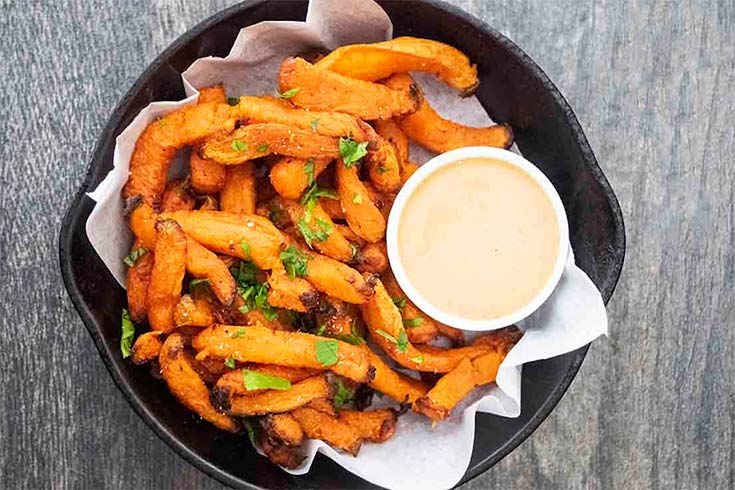 Air Fryer Sweet Potato Fries are some of the best sweet potato fries you can make at home. The air fryer cooks them to perfection every single time. Just serve with your favorite dip!
7. Sweet Potato Toast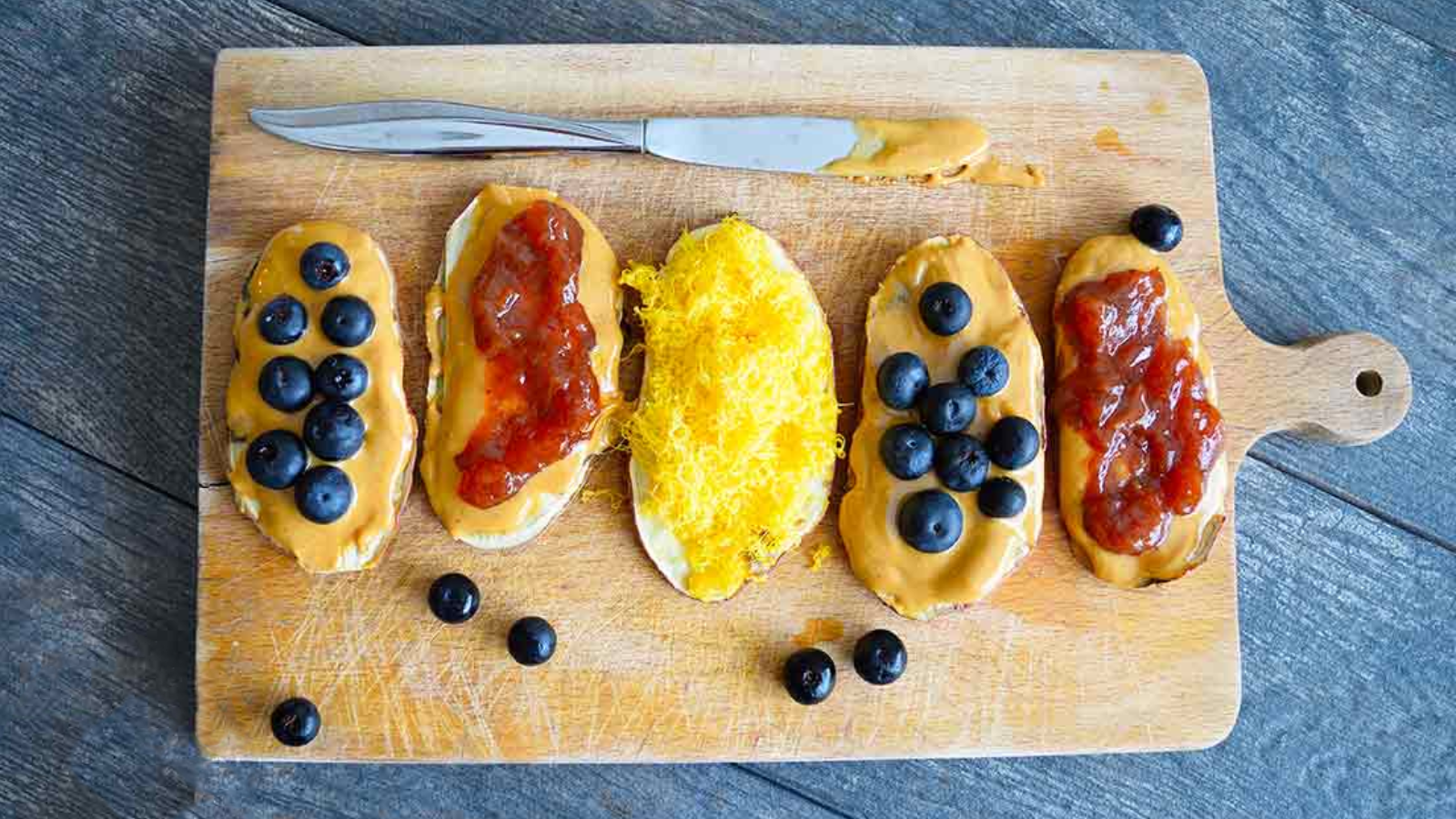 Sweet Potato Toast is about to become your new favorite breakfast. Slice up a sweet potato, pop them in the toaster, and top them with your favorite toppings. Easy!
8. Sweet Potato Chowder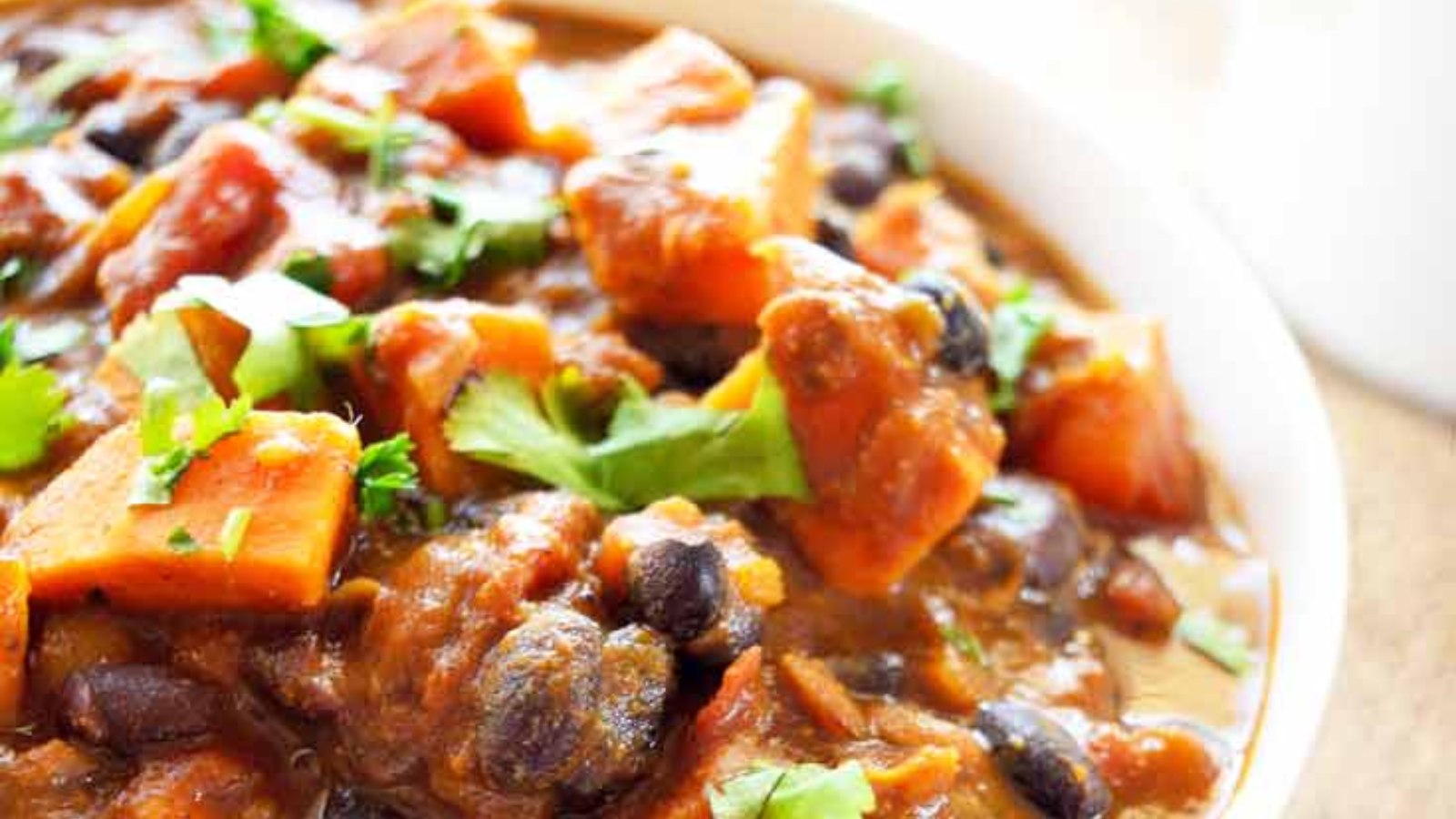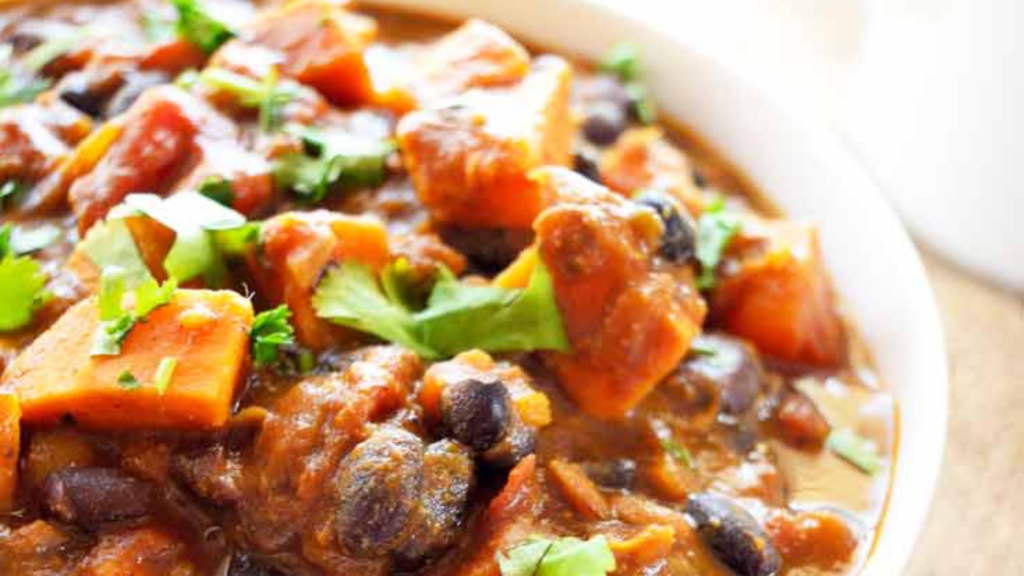 Chowder should be thick, hearty, and comforting. This Sweet Potato Chowder fits the bill perfectly. Pair this with some crusty garlic bread and a green salad for a complete meal.
9. Hummus Stuffed Sweet Potato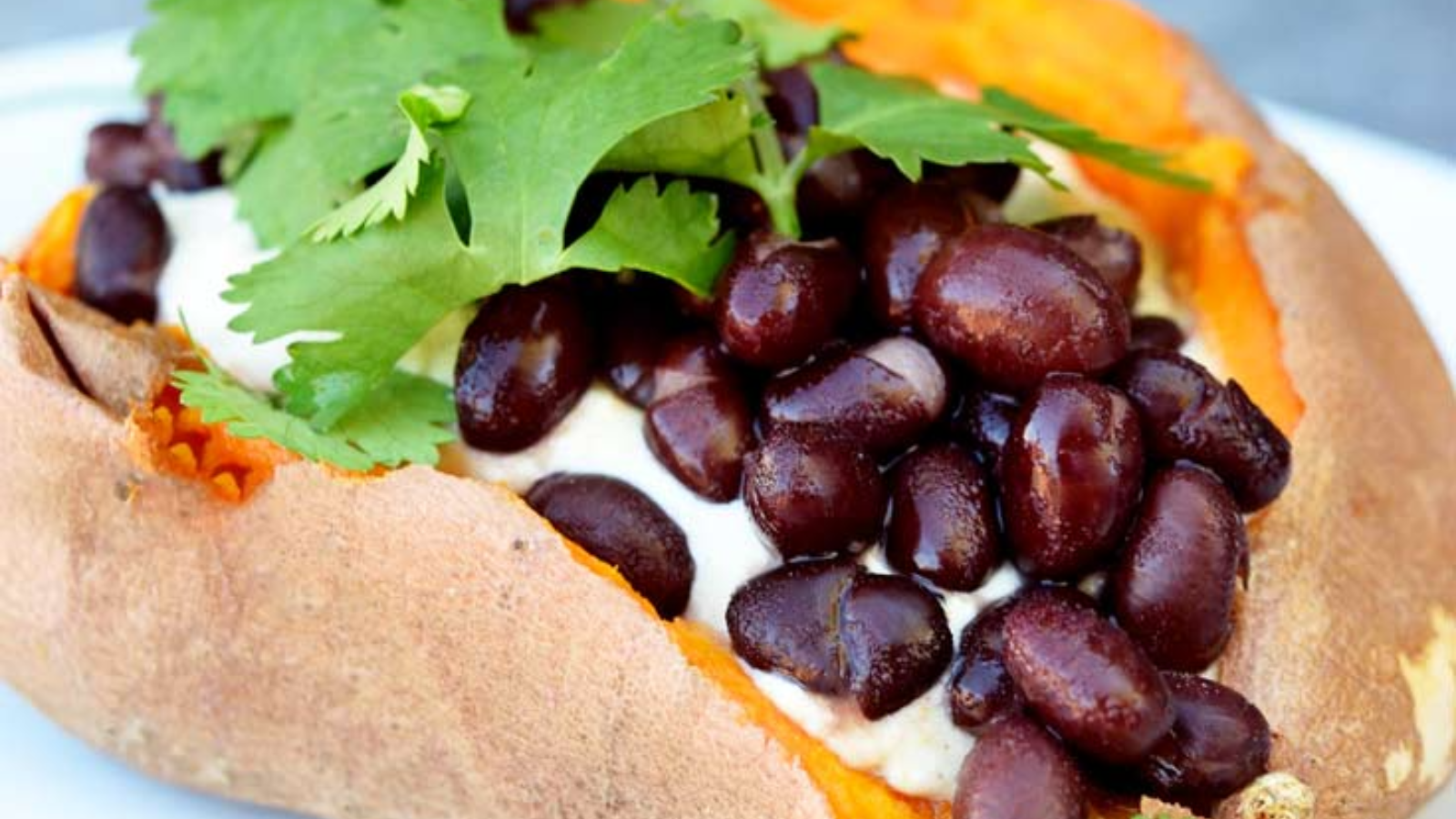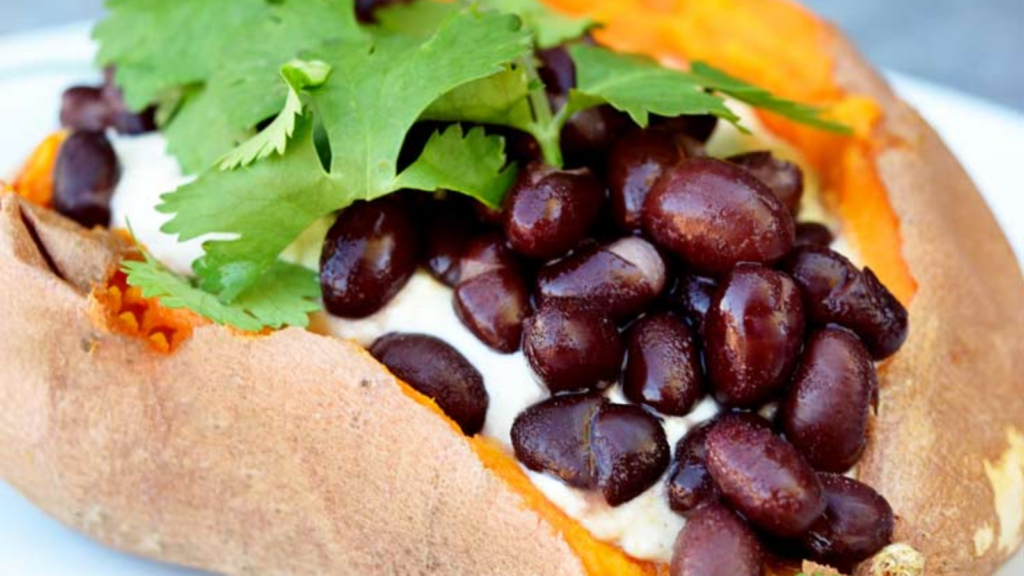 Stuffed sweet potatoes are totally underrated. They make a really filling, healthy meal that has phenomenal flavor. Don't believe me? Give this Hummus Stuffed Sweet Potato a try.
10. Slow Cooker Sweet Potato Curry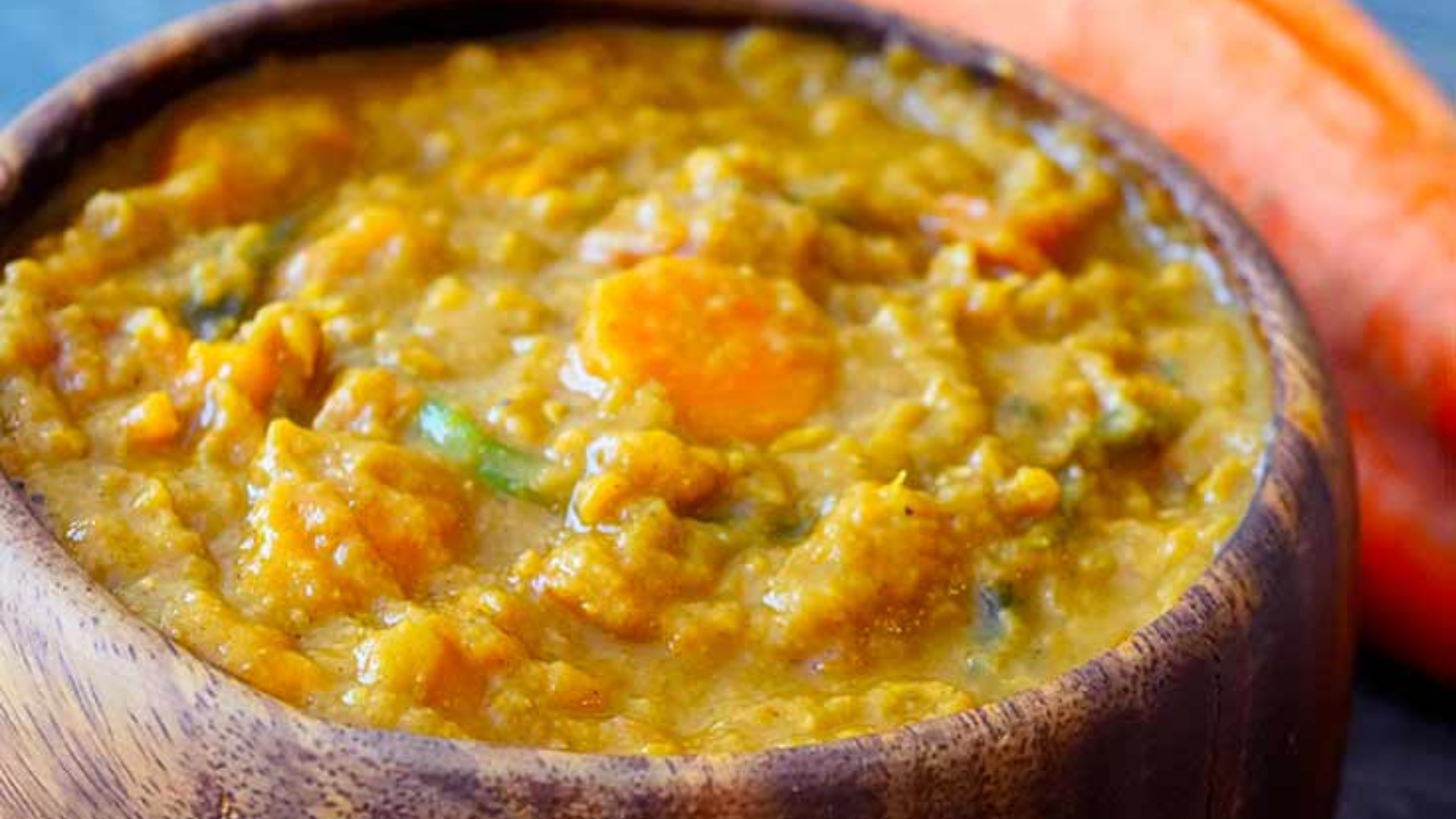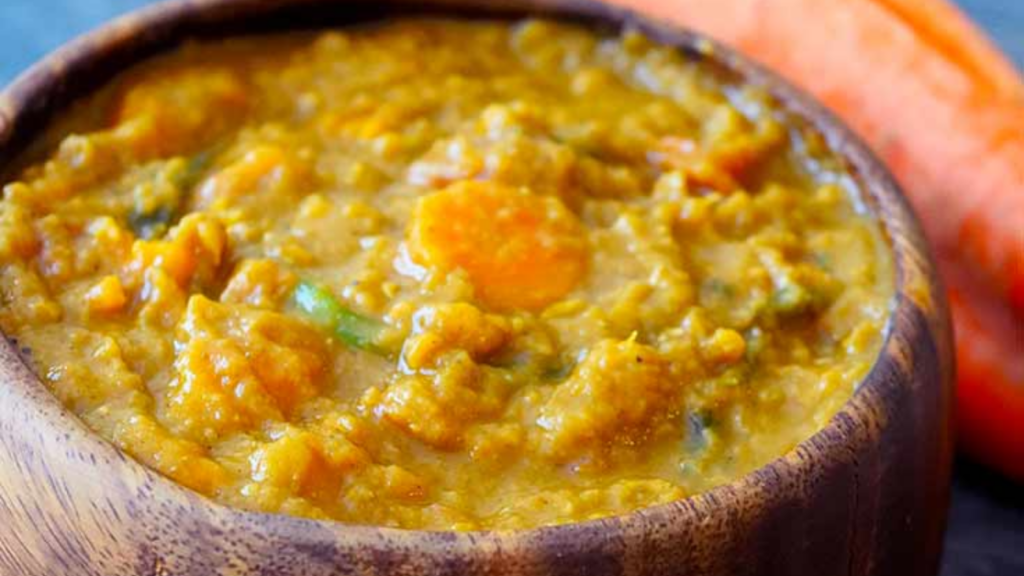 Curry lovers will love this Slow Cooker Sweet Potato Curry. It's rich, has all the wonderful, heady aromas you expect from curry, and it will keep you full for hours after your meal.
11. Cauliflower Sweet Potato Mash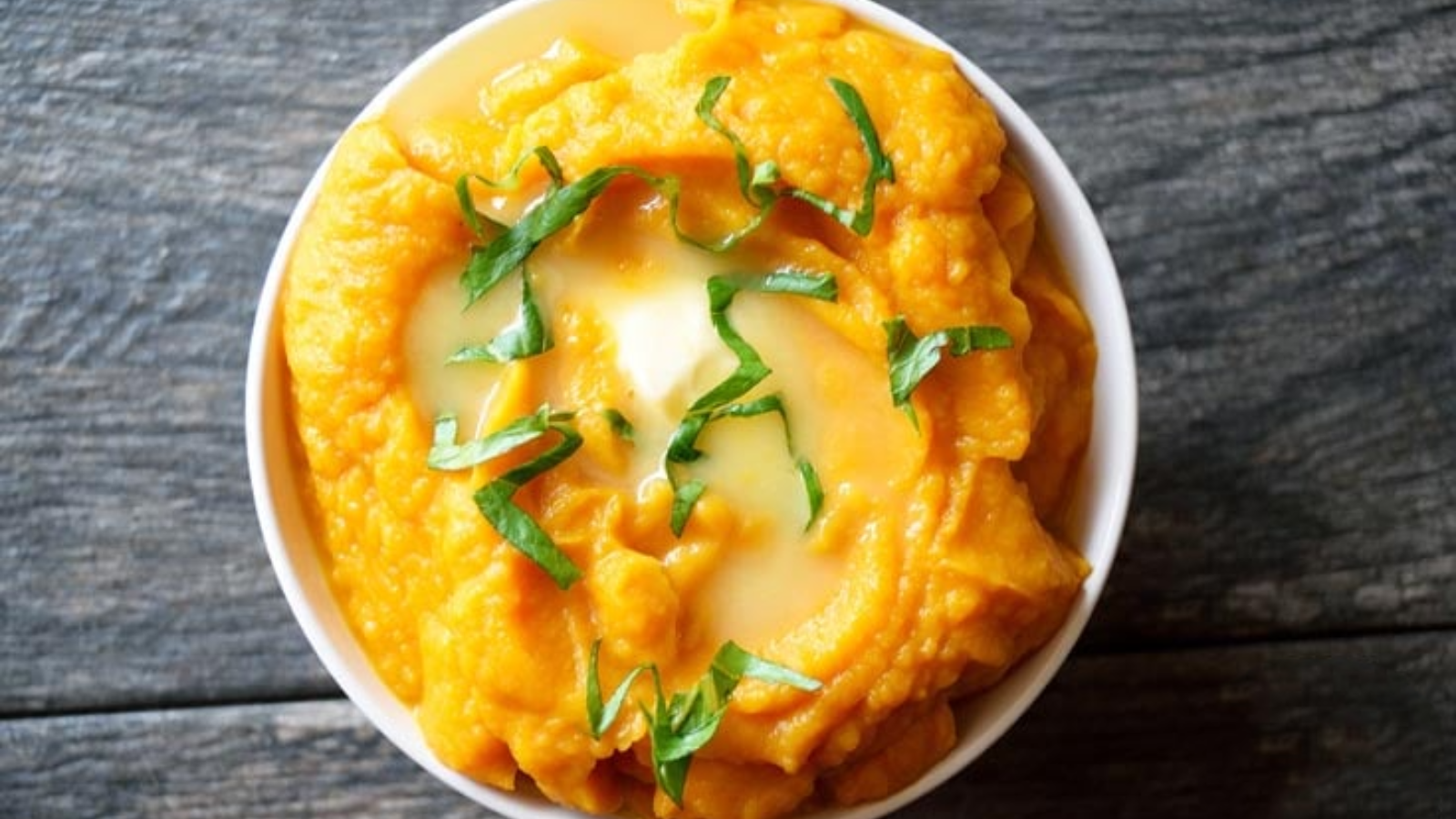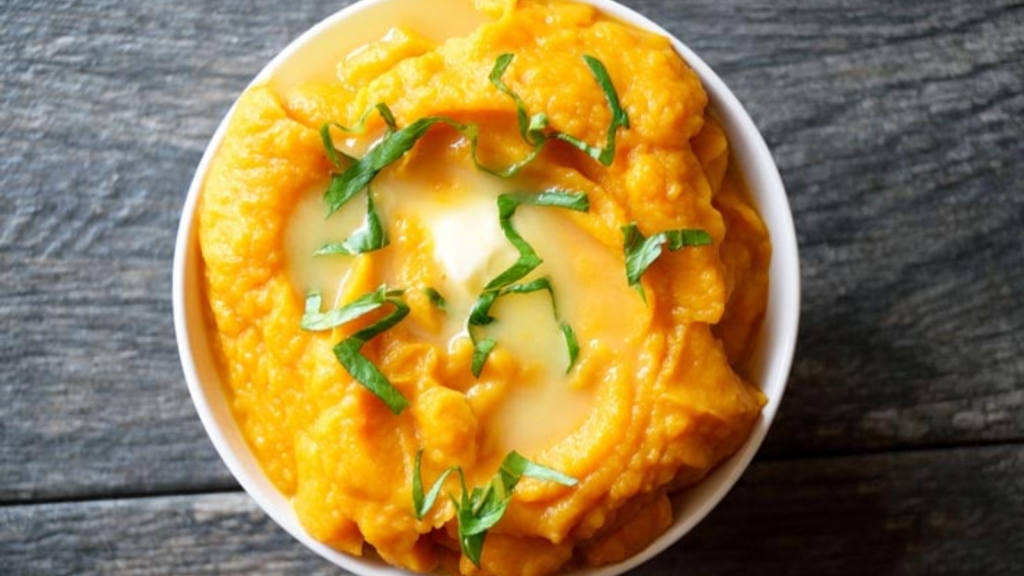 If you need a delicious side dish, this Cauliflower Sweet Potato Mash is comforting and filling and pairs really well with anything off the grill. Anything you can pair with regular mashed potatoes, you can pair with this.
12. Sweet Potato Butter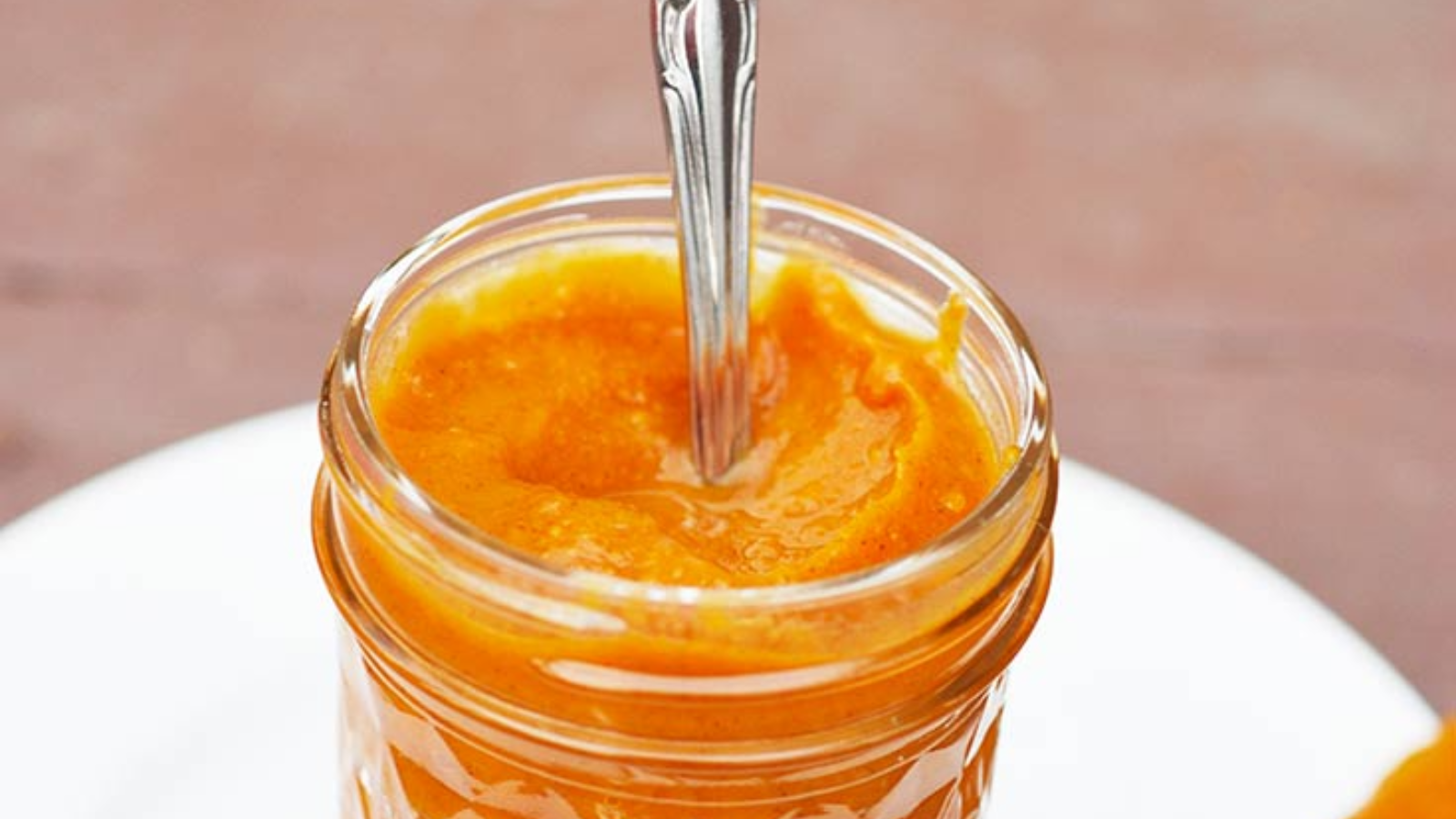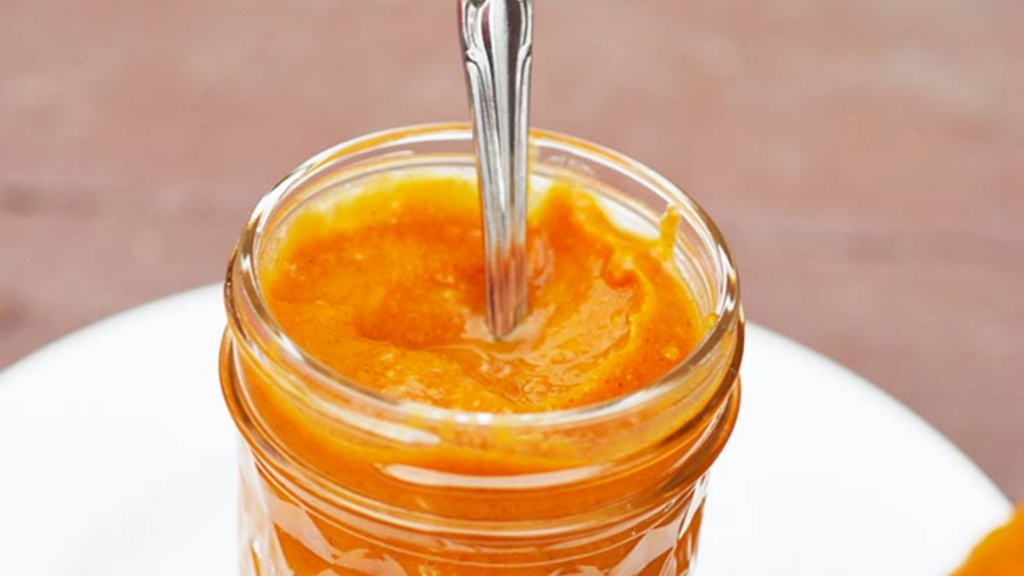 This Sweet Potato Butter is a decadent spread that is wonderful on your morning toast. Anything you would put jam or jelly on will work with this, too. Plus, you get all that delicious nutrition from the sweet potatoes.
13. Sweet Potato Flatbread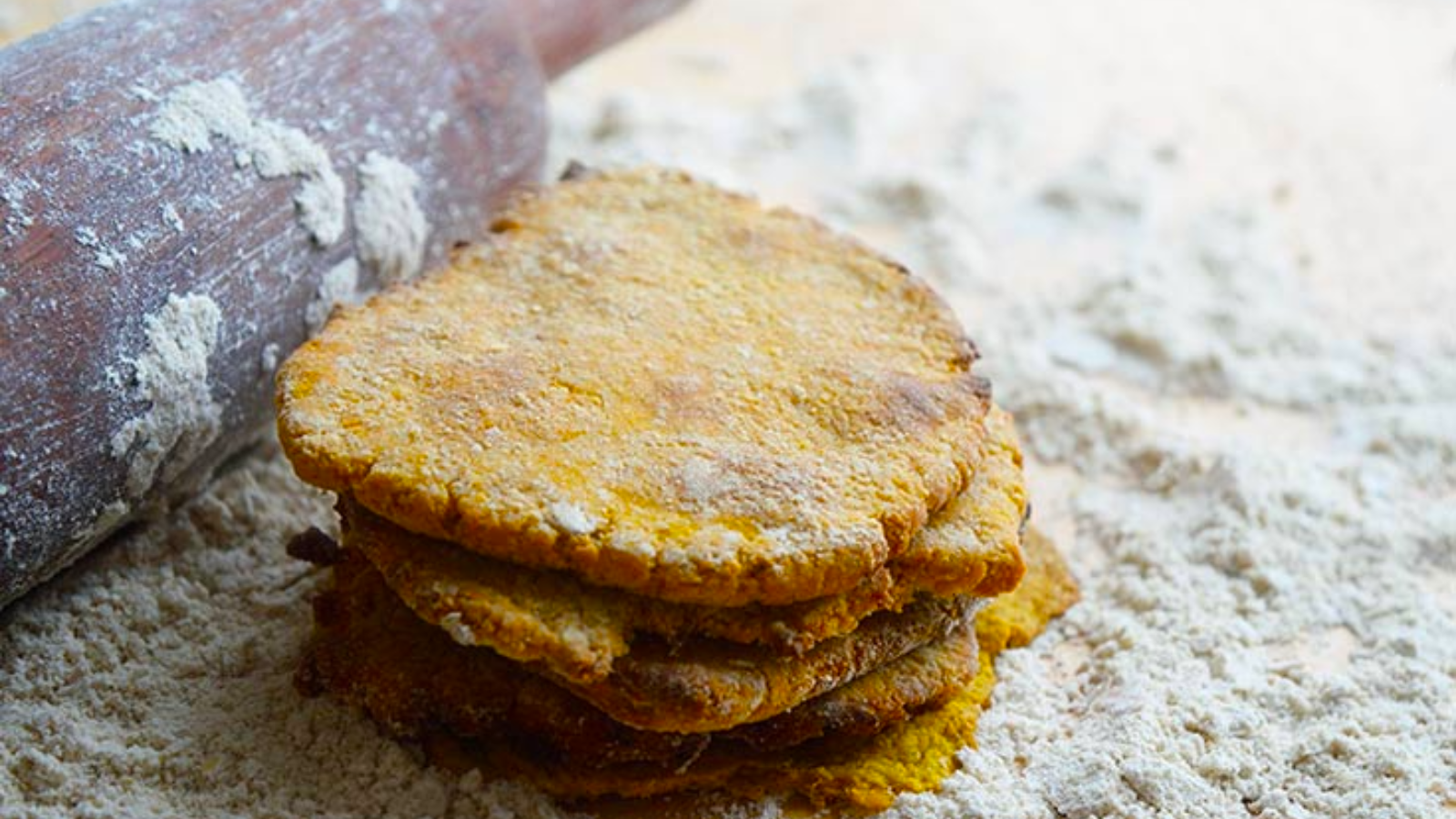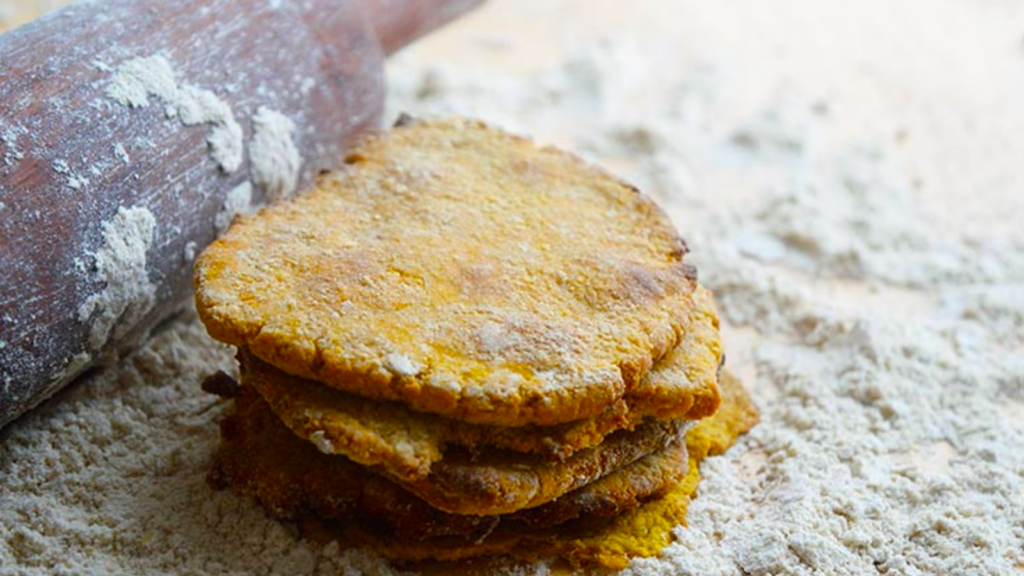 If you love a good flatbread with dinner, this Sweet Potato Flatbread is a simple, quick, and easy flatbread that pairs well with pretty much anything. In fact, if you make them large enough, you can even use them as a personal-sized pizza crust.
14. Chocolate Stuffed Sweet Potato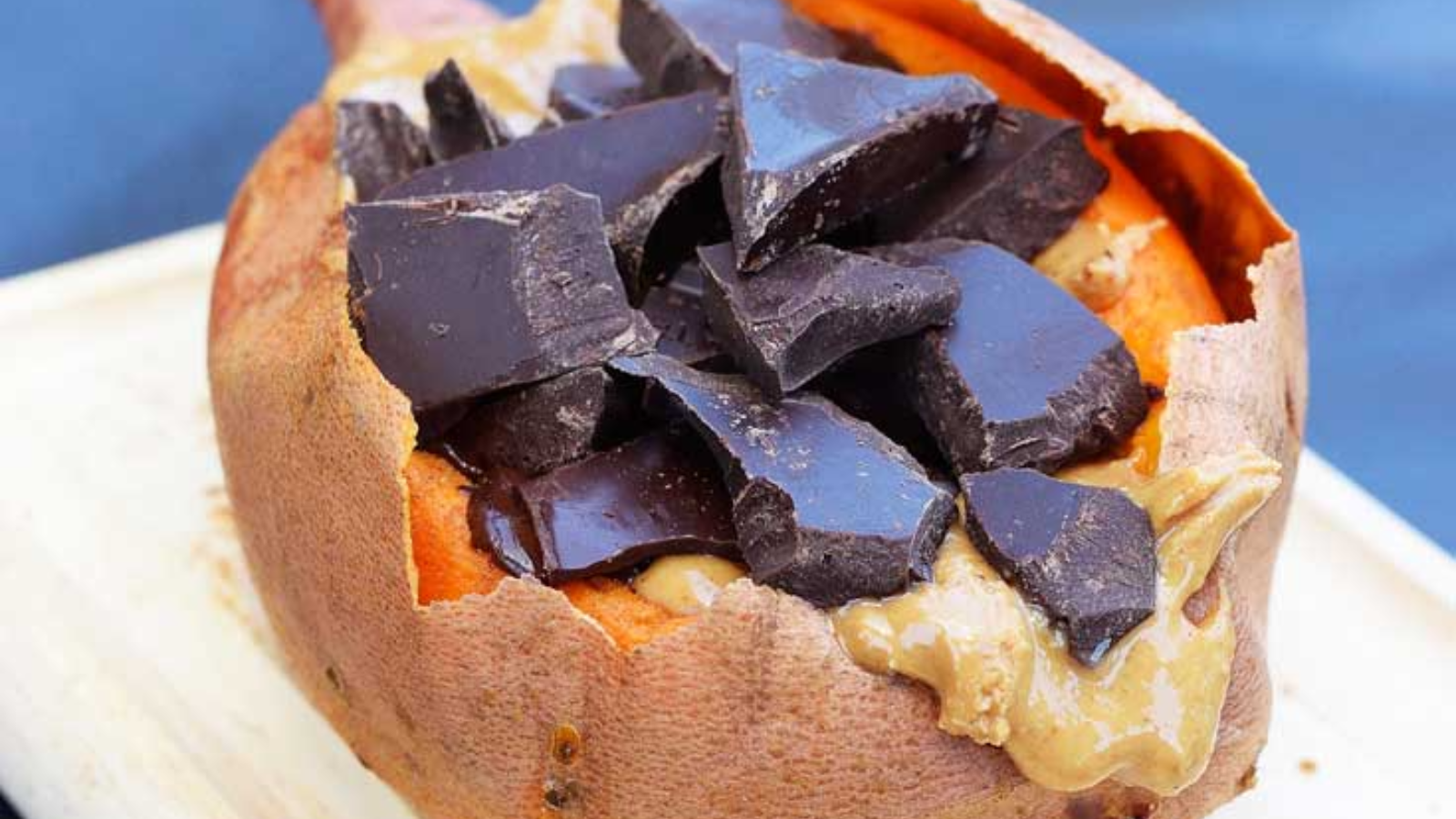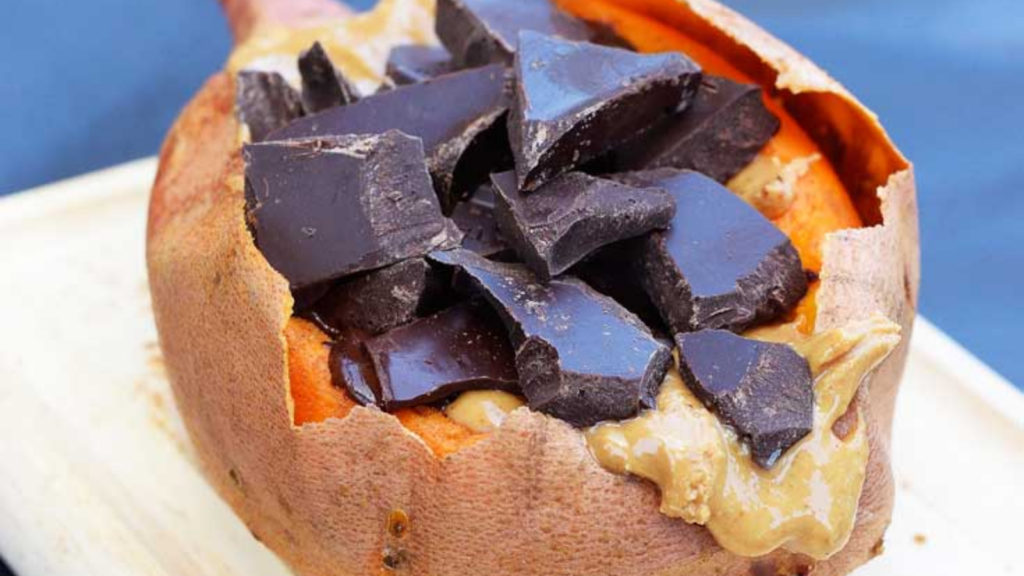 Sweet potatoes make wonderful desserts, and this Chocolate Stuffed Sweet Potato is no exception. It's filling, satisfying, and will totally soothe your sweet tooth.
15. Loaded Breakfast Sweet Potato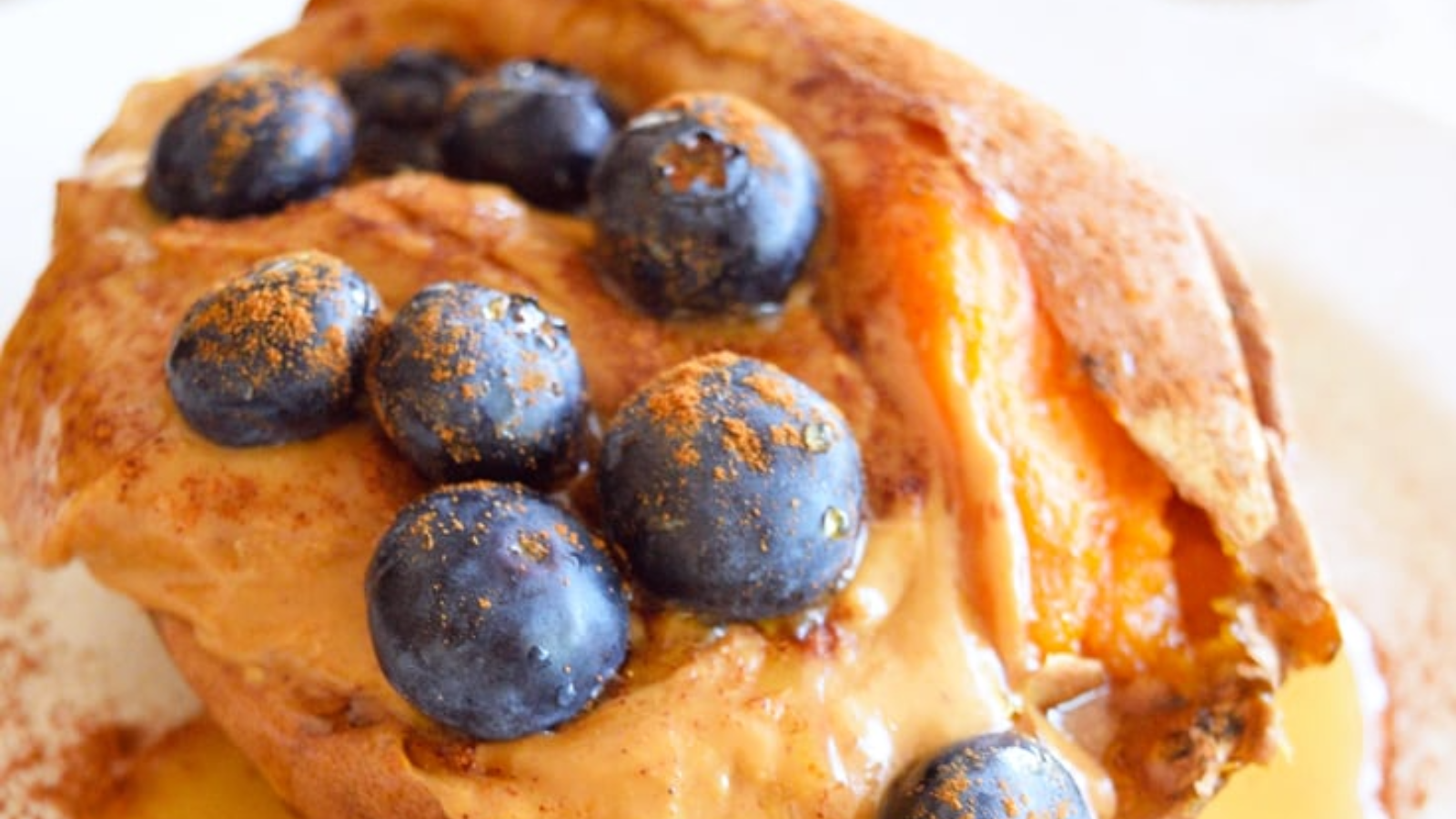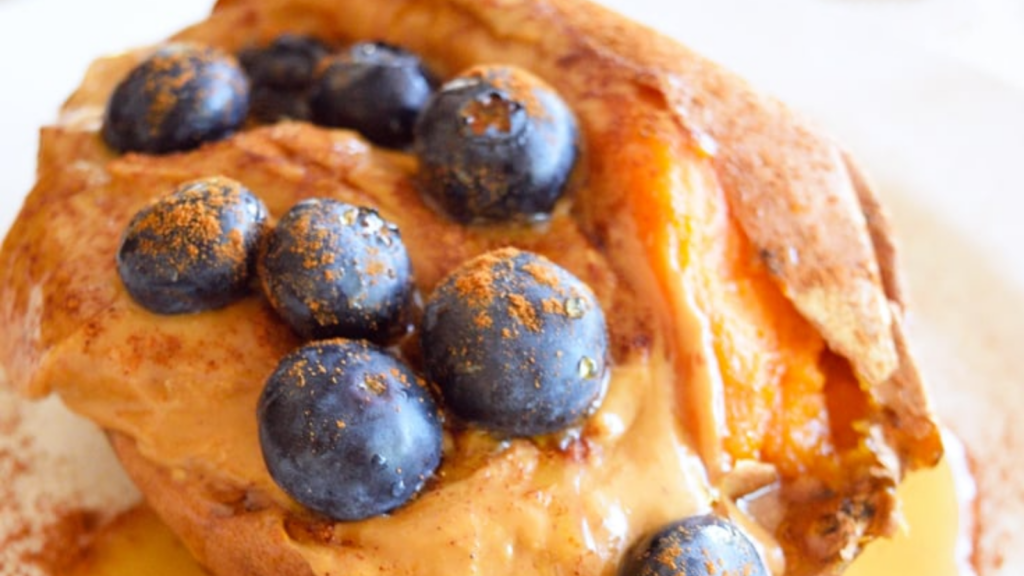 Need a quick breakfast that is healthy and super filling? Bake a sweet potato in the microwave in the morning and top it with nothing but deliciousness. This Loaded Breakfast Sweet Potato recipe will show you how.
Sick Of The Same Ol' Chicken For Dinner? Here Are 101 New Ways To Make It!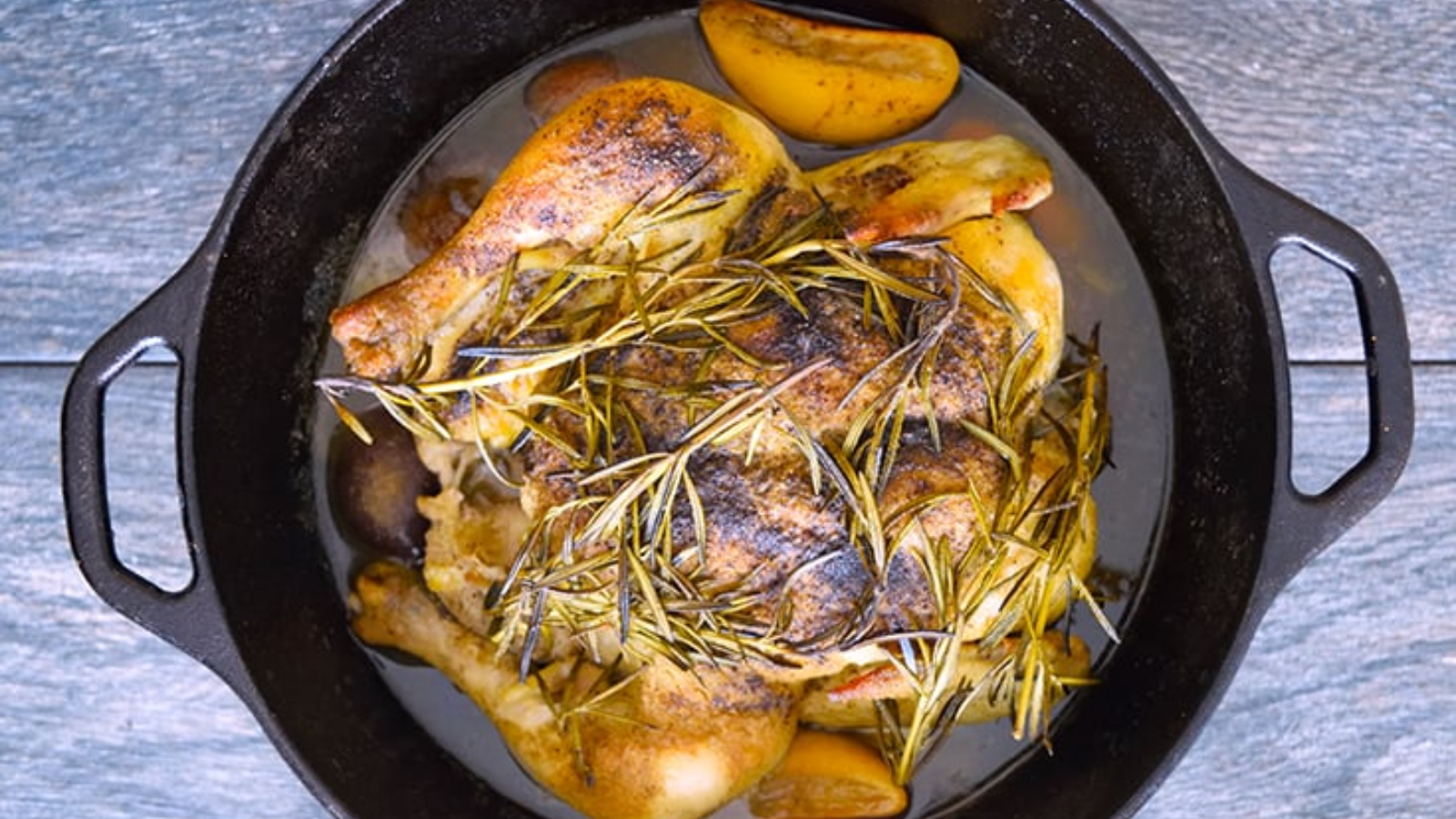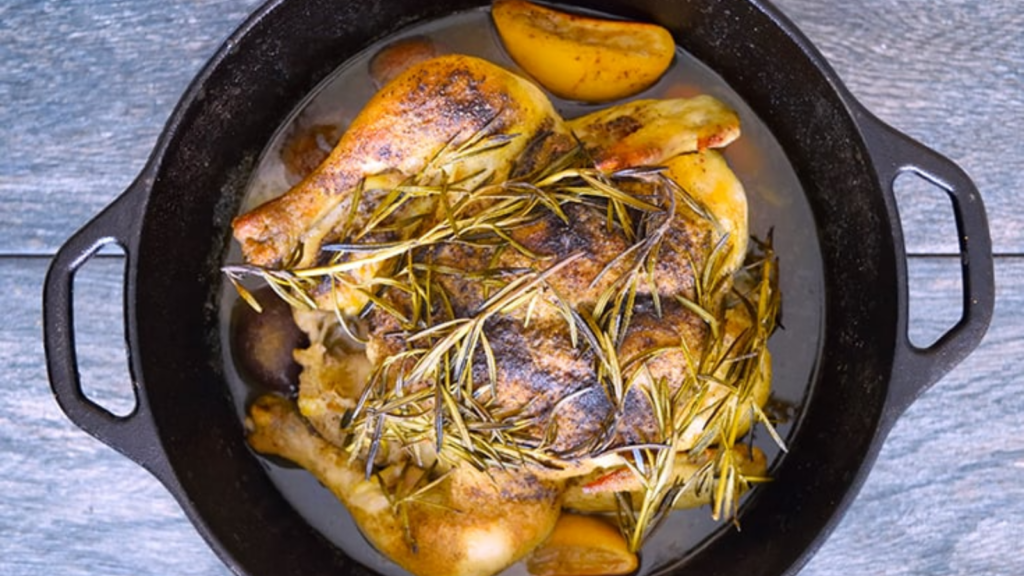 Having chicken for dinner… again? Here are 101 new ways to level up your dinner game tonight.
Healthy Ground Turkey Dinner Ideas That Actually Taste Good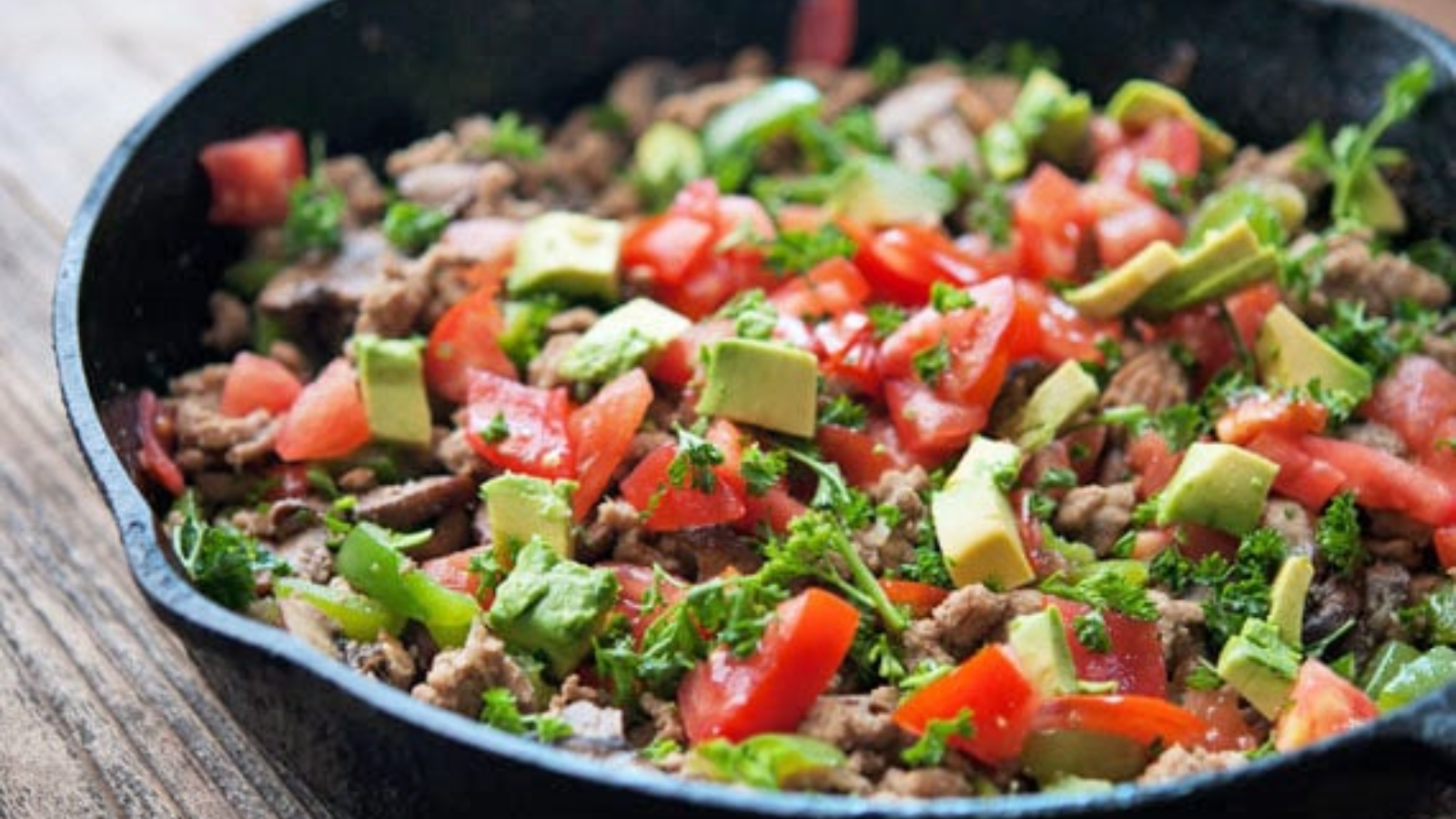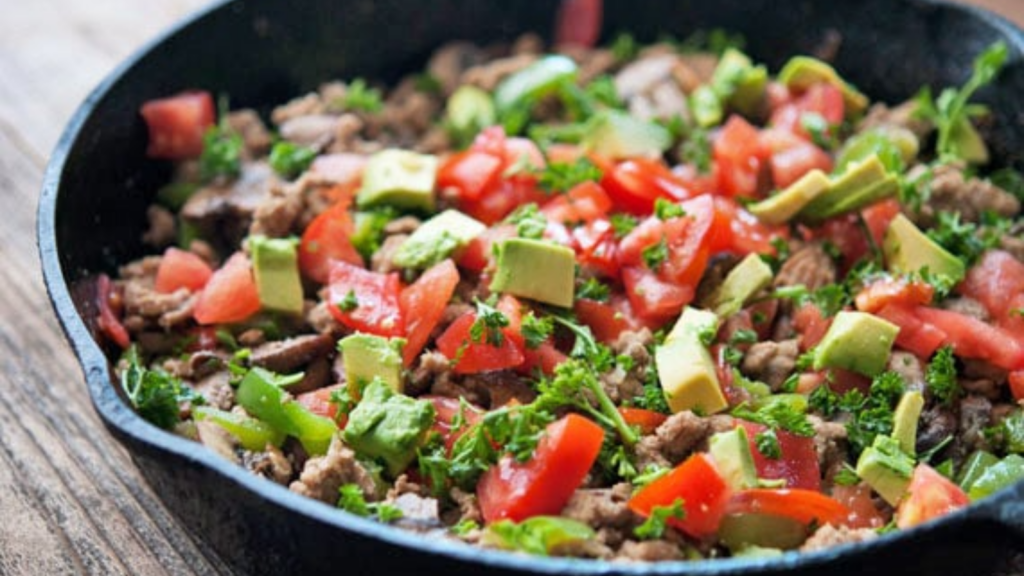 Lean ground turkey is a great replacement for ground beef if you are working on your health. Here, we give you 17 Meals with ground turkey that are surprisingly good for you.
While You're Cooking, Prep Breakfast For Tomorrow Too. It Only Takes 5 Minutes!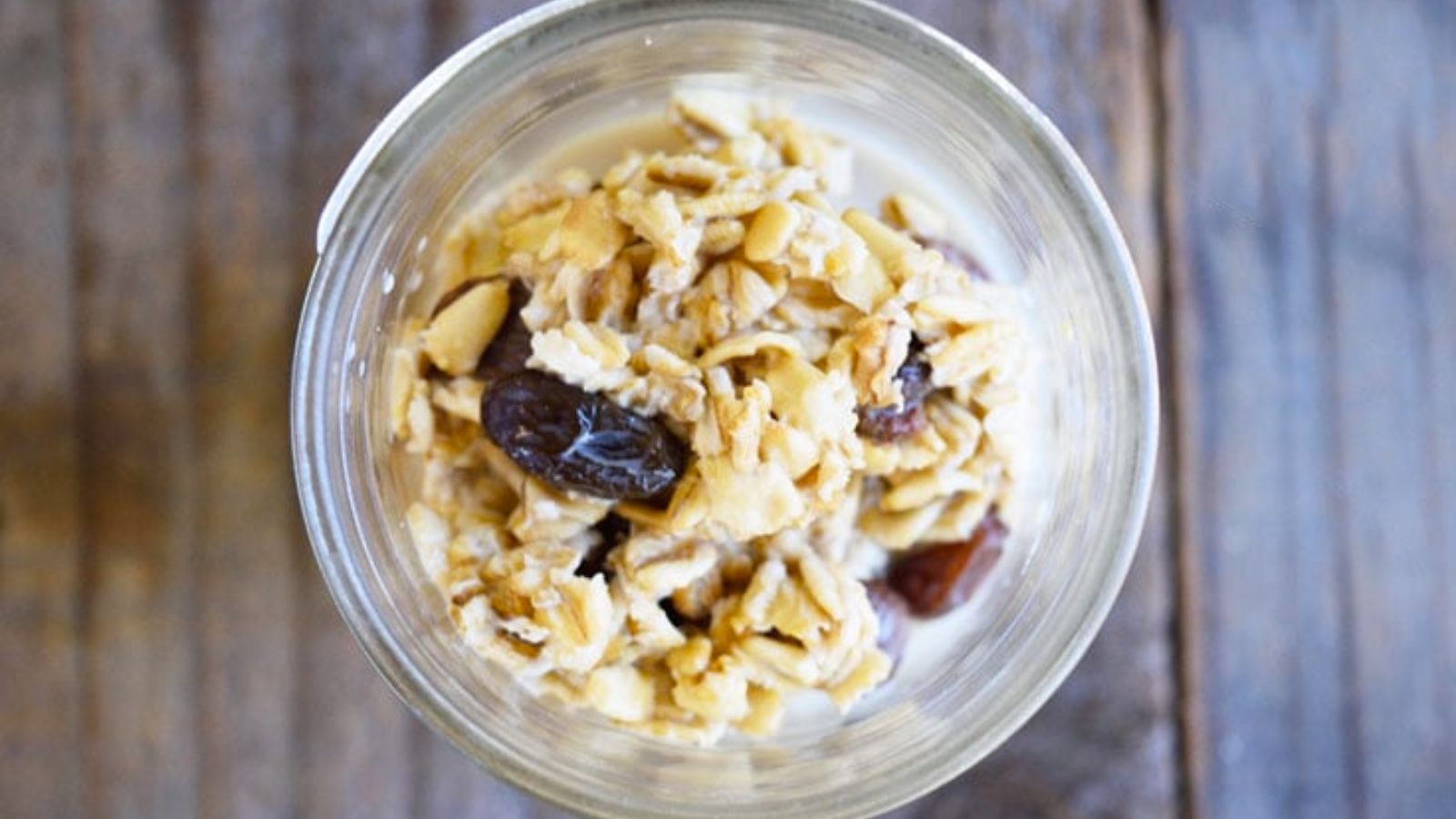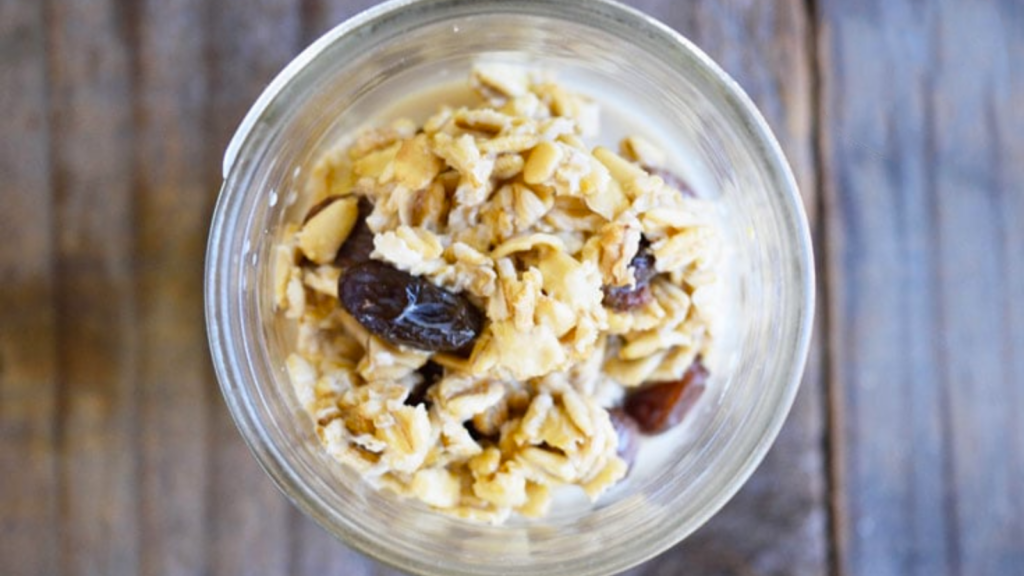 Prepping overnight oats the night before is a fantastic way to ensure that your morning runs smoothly. These delicious oatmeal recipes are prepped in just 5 minutes. In fact, you can even make homemade oatmeal packets with these recipes, so all you have to do is grab a packet and get it in the fridge.
This originally appeared on The Gracious Pantry.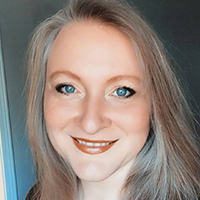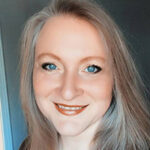 I'm Tiffany, a writer for MSN and the AP Newswire, a cookbook author, digital publisher, food lover, and mom. I create healthy, clean eating recipes for everyday living.