Sweet Potato Toast Recipe
This post may contain affiliate links. Read my
Privacy Policy.
As an Amazon Associate I earn from qualifying purchases.
This sweet potato toast is filling, delicious and absolutely gluten free!
If you've followed this blog for any length of time, you know that I've really run the gamut on trying different things to find my best eating plan for optimal health. It's a process figuring out what your body needs, even if you stick to clean eating principles (which can be applied to nearly any eating plan). Sometimes, the journey is a lengthy one. I've tried everything from Keto to vegan and the two things I know for sure, after all these years, is that gluten and dairy are strict avoids for me if I want a happy tummy. The gluten thing, being a pretty recent discovery.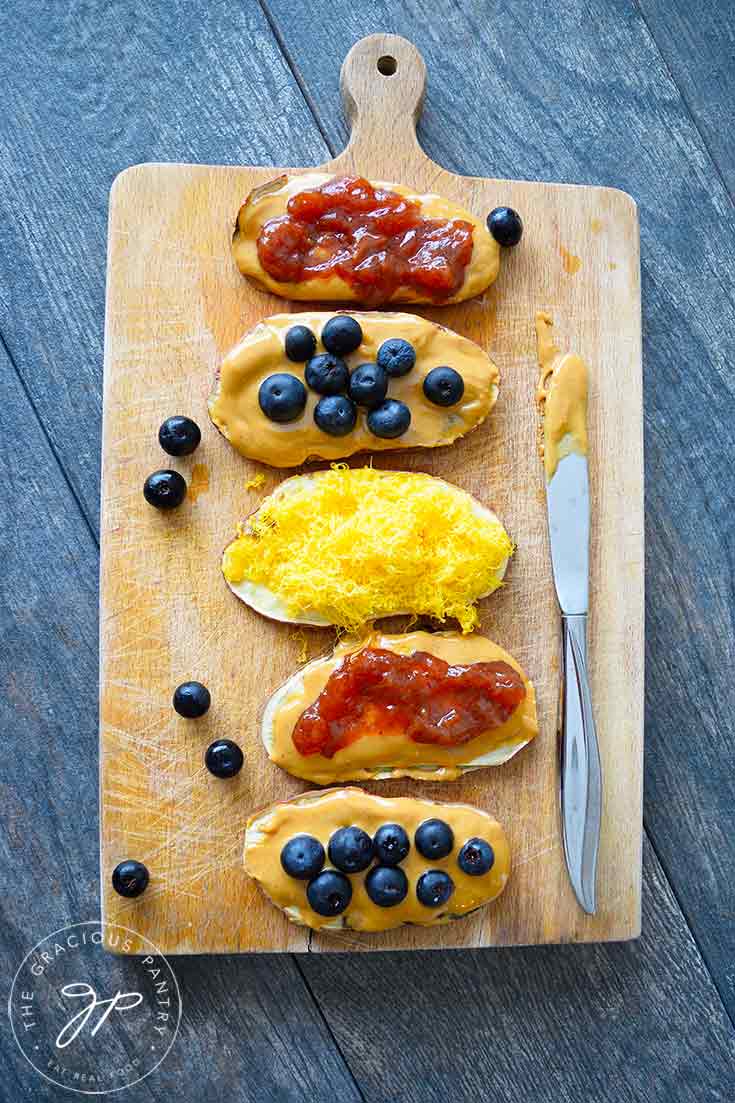 And while some of the gluten-free breads out there are "okay", I just haven't found any that really knock it out of the park for me. Gluten-filled bread seems to be a really difficult thing to replace.
Sweet potato toast is something I've seen floating around the internet for a while now. I never tried it because it just didn't sound appetizing, particularly while I was still eating regular bread. But now that I'm gluten free and desperate for a decent slice, I figured I'd give it a try.
Well holy moly, Charlie Brown!! It's good stuff!! And it works with both sweet and savory toppings!
HOW TO MAKE SWEET POTATO TOAST
The process is simple enough.
Wash and peel a sweet potato.
Slice it lengthwise to anywhere between a 1/4 inch to a 1/2 inch thick.
Pop it in the toaster.
Keep toasting it until it's soft. (Usually between 3 and 8 times, depending on how thick your slices are)
Some brown spots may occur, particularly if your slices are thinner. But not to worry, it's not burnt. Just toasty!! Top with your favorite toast toppings and enjoy!
TOASTER OVEN SWEET POTATO TOAST
So if you want to make this in a toaster oven, you'll want to put your slices on a small cookie sheet and cook them at 375 F. for about 15-30 minutes, depending on how thick your slices are. They may turn out a bit "softer", but you should still be able to use them like toast.
TOAST TOPPERS
If you need ideas for topping your toast, you can use literally anything you would put on regular toast. But here are a few ideas:
Peanut butter & jelly
Grated or sliced cheese (add tomatoes! Yum!)
Nut butter and bananas
Tuna salad
Egg salad
Almond butter & honey
Sliced eggs and tomatoes
Goat cheese & fresh herbs
Hummus and chopped tomatoes
Avocado, salt and pepper
Apple and cheddar (put the slices in a toaster oven to melt the cheese)
See? So many options! It's limitless!
WHAT KIND OF SWEET POTATOES MAKE THE BEST SWEET POTATO TOAST?
I use Japanese sweet potatoes because the flavor tends to go with more toppings. It's a milder flavored sweet potato, so it mixes well with just about anything. They have a white flesh and darker, more purple-y skin.
You can use regular sweet potatoes as well, but you might want to be a bit more cautious about your topping choices. Pick good flavor combinations to ensure a tasty meal.
WHAT'S THE DIFFERENCE BETWEEN SWEET POTATOES AND YAMS?
If you want to know more about sweet potatoes, here's a Youtube video with some really great information!
SUBSCRIBE:
Remember to subscribe to my free, Gracious Pantry Newsletter to receive all my latest recipes in your inbox! Click here to sign up!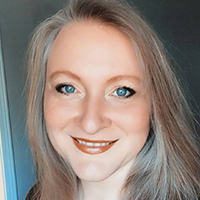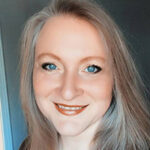 I'm Tiffany, a writer for MSN and the AP Newswire, a cookbook author, digital publisher, food lover, and mom. I create healthy, clean eating recipes for everyday living.