Coffee Overnight Oats Recipe
This post may contain affiliate links. Read my
Privacy Policy.
As an Amazon Associate I earn from qualifying purchases.
Wake up to a bowl full of oats, milk, and coffee. This sweet and creamy coffee overnight oats recipe is a breakfast treat that can be prepared the night before so you can sleep in a little longer in the morning.
If you love overnight oats and coffee, then this combo should really get your engines running first thing in the morning.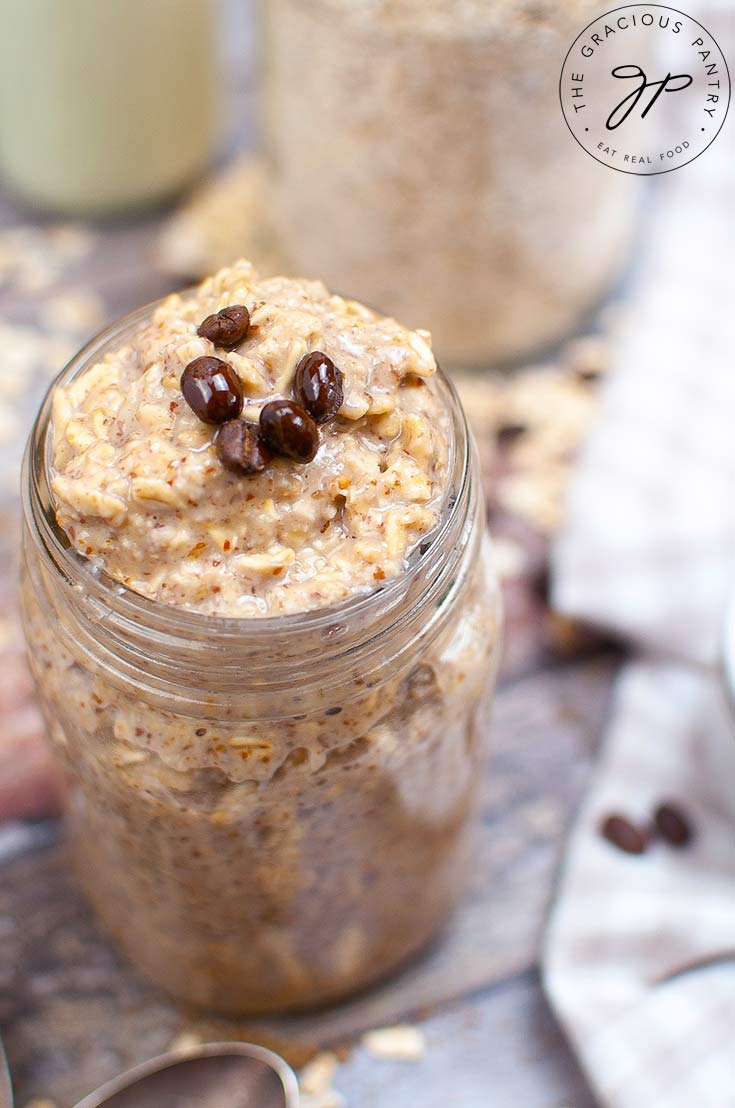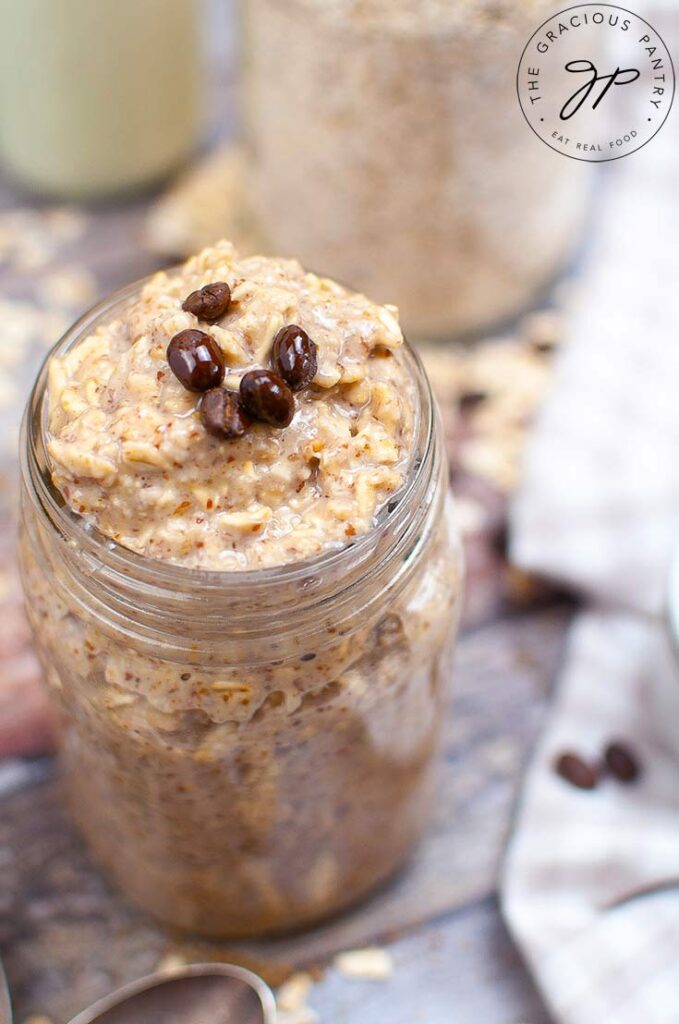 What Are Overnight Oats?
Overnight oats are raw oats that are soaked in milk of some kind, overnight, and in the fridge. Soaking them overnight hydrates them in much the same way as if they were cooked. The texture is slightly chewier than cooked oats, but they soften enough to be fully enjoyable by morning. This is also a nice way to do some easy meal prep by making up to 3 breakfasts at a time within minutes. You can't prep for an entire week, but the prep is so minimal, it doesn't really matter much. 5 minutes for 3 meals is a pretty easy way to prep!
Is Overnight Oatmeal Good For You?
Oats in general are considered to be very healthy. They are whole grain and offer plenty of fiber and complex carbs. It's what you add to them that can be healthy or unhealthy. Thankfully, this recipe is made with whole-food ingredients that are healthy and delicious.
Coffee Or Espresso?
For the purposes of this recipe, it doesn't matter what you use. Most people use cold brew coffee for their overnight oats. But you can use any type of coffee you prefer. You can also use either decaf or fully leaded. Typically, you'll want to use whatever coffee you normally drink in the morning.
How Much Coffee Do You Need To Use?
When it comes to coffee, most people have a very specific preference. It will be no different with coffee overnight oats. If your first batch of this is either too strong or not strong enough, it's easily adjusted with the next batch. Just be willing to experiment a little with the amount of coffee to get it exactly right for you.
How Far in Advance Can You Make Coffee Overnight Oats?
You can make this up to 3 nights in advance. Any longer than that, and you risk the milk going sour. I typically make 3 jars at a time. It only takes a few minutes and it gets me through half the week. That means I can make breakfast just twice a week, and it only takes about 5 minutes each time. It's a major time saver!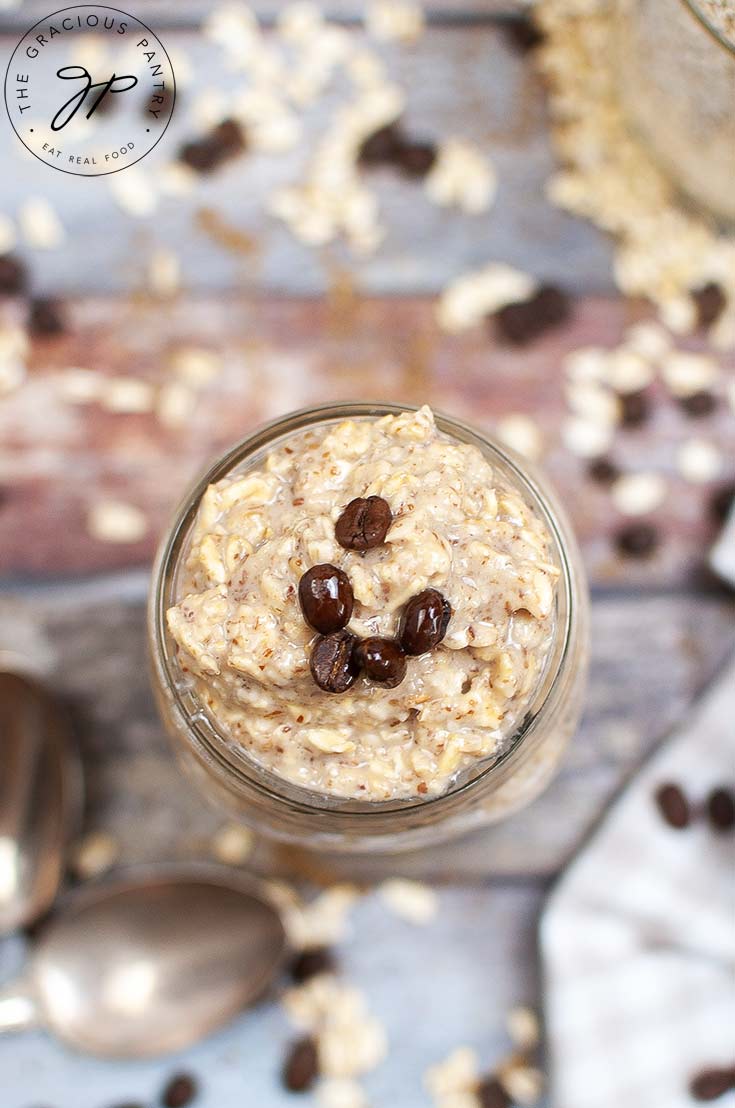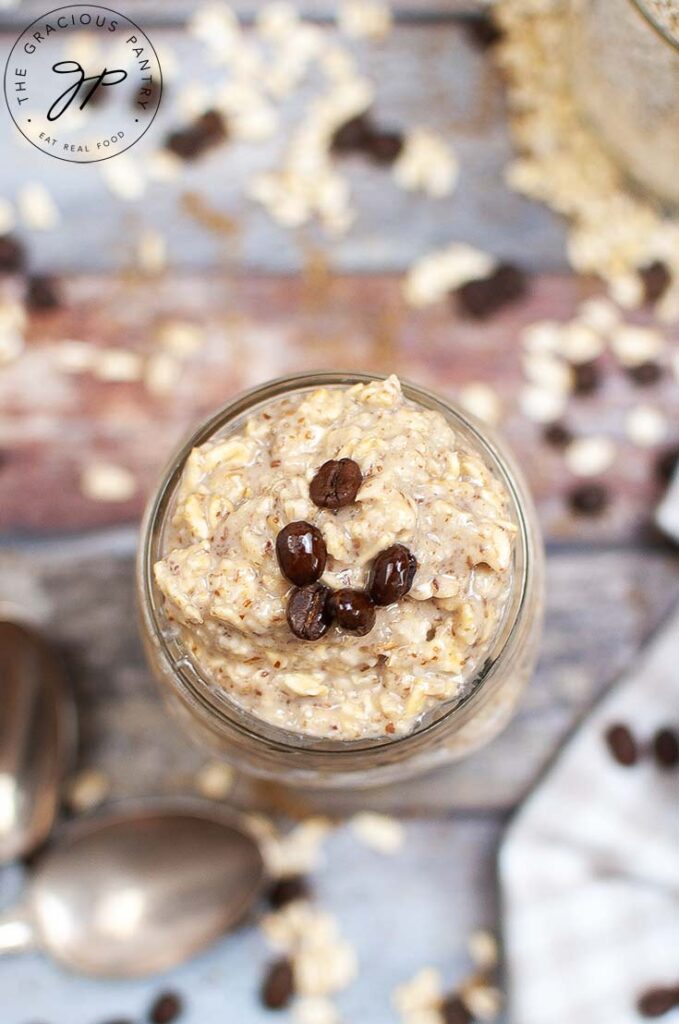 Can You Warm Up Overnight Oats?
Absolutely! Once the oats have sat overnight, a quick warmup in the microwave will do the trick. If you only have the stovetop, you may need to add a small amount of liquid to the pot. So keep an eye on it.
How To Make Cold Brew Coffee
If you want to make cold brew coffee to use here, you can find that cold brew coffee recipe here. It's made overnight, just like these oats. So it's a very low-effort way to make additional coffee for your breakfast.
How Long Do You Soak Overnight Oats?
As the name indicates, they need to soak, at minimum, overnight. They can soak longer than that, but it's best not to reduce the time.
How Long Do Overnight Oats Last?
Overnight oats last up to four days, depending on the milk used. Regular dairy milk lasts the longest, along with non-dairy, store-bought milk. Homemade non-dairy milk will last the least amount of time. Most likely 2 to 3 days.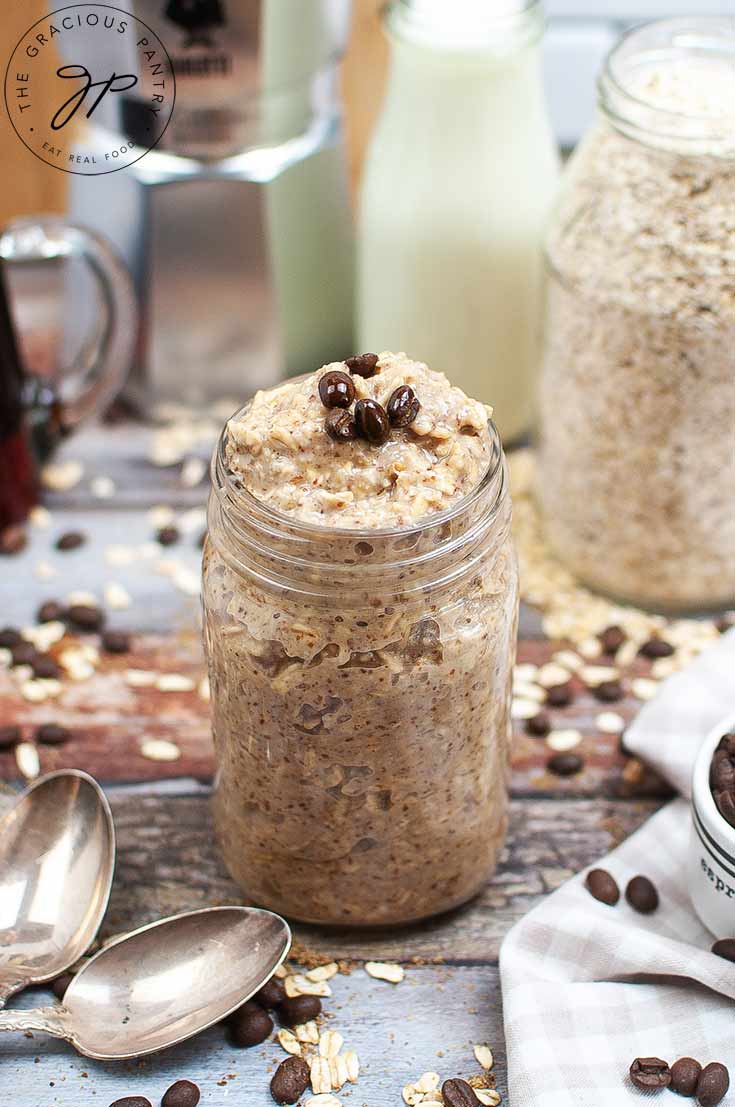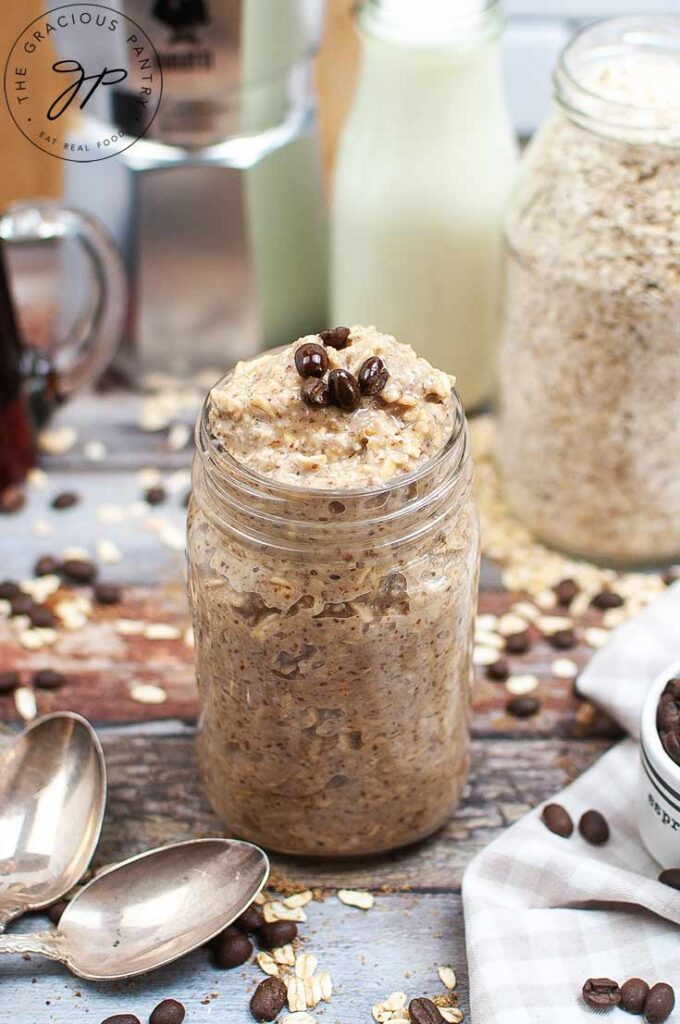 Ingredient Substitutes
There are a few ingredients you can substitute in this recipe. The oats are not one of them. Only use traditional, old-fashion, rolled oats. Not steel cut oats or quick oats. Neither will work well in overnight oats.
Recipe Additions & Variations
Healthy fats – A great way to add some healthy fats and a little protein is by stirring in some nut butter. Almond butter is a great option here because the flavor is less pronounced and takes on more of the coffee flavor. Cashew butter will also work well.
Fresh fruit – Fresh strawberries or bananas would be a nice addition if you want to add fruit. It will also up the sweetness naturally.
Spices – Ground cinnamon is great if you enjoy cinnamon in your coffee.
Mocha flavor – If you usually drink a mocha, you can stir in about 1 tablespoon of unsweetened cocoa powder. Though you may have to add a bit more sweetener if you do. You can also mix in a few dark chocolate chips to make it more decadents.
Extra protein – Protein powder is an option if you use unflavored, chocolate, or vanilla flavors.
Omega 3's – For healthy omega 3's, add a tablespoon chia seeds. They won't alter the taste at all.
Vanilla latte – If you normally drink a vanilla latte, you can add up to 2 teaspoons of vanilla extract to get more vanilla flavor.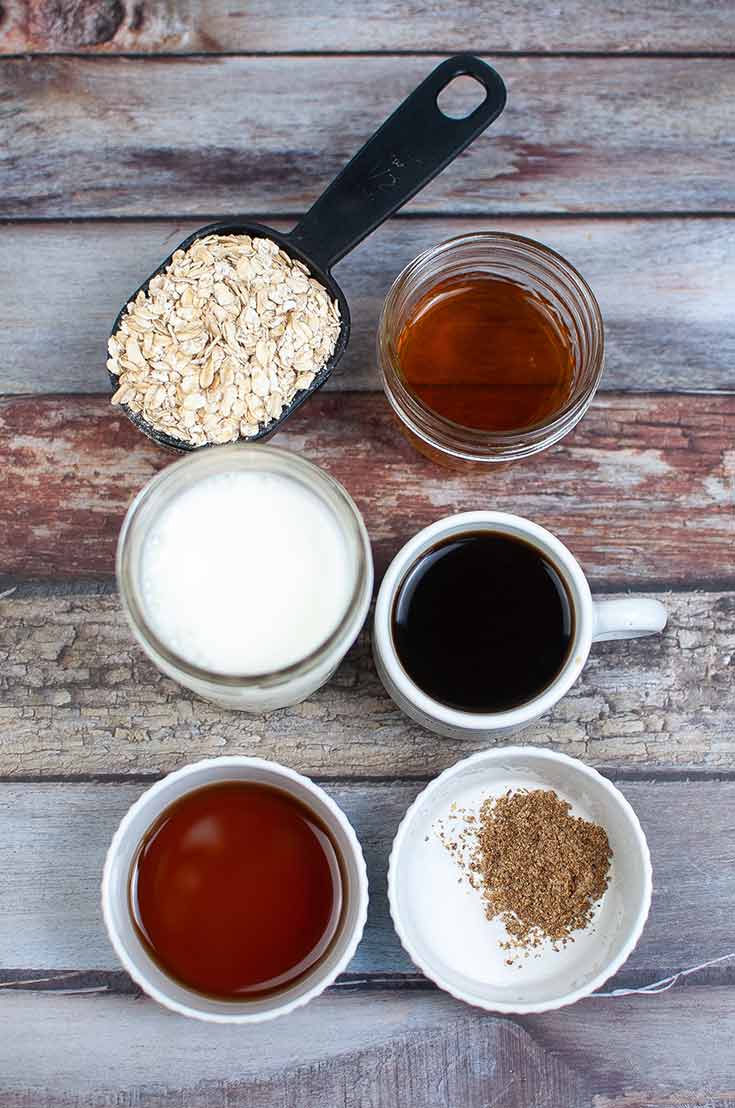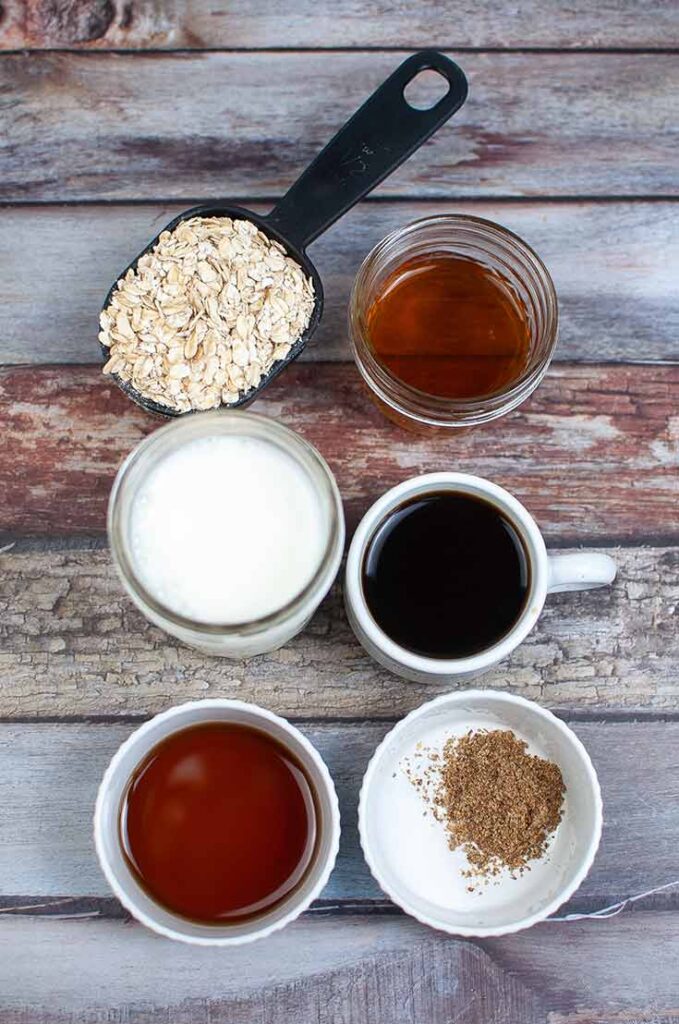 About Coffee Overnight Oats Ingredients
(Print recipe from the recipe card below)
Rolled oats – Purchase gluten-free oats if needed.
Black coffee – This can be cold brew, regular coffee, or espresso.
Milk of choice – Dairy or non-dairy.
Pure vanilla extract – The real stuff with no added sugar. Don't use vanilla flavoring.
Pure maple syrup – Or any sweetener you prefer to use.
Flaxseed – You can omit this or switch it to chia seeds if you prefer.
Salt – Sea salt or pink Himalayan salt are best, but use whatever you normally put on your food. Keep the dash small. This isn't to make the oats salty, but rather to help bring out the sweetness.
How To Make Coffee Overnight Oats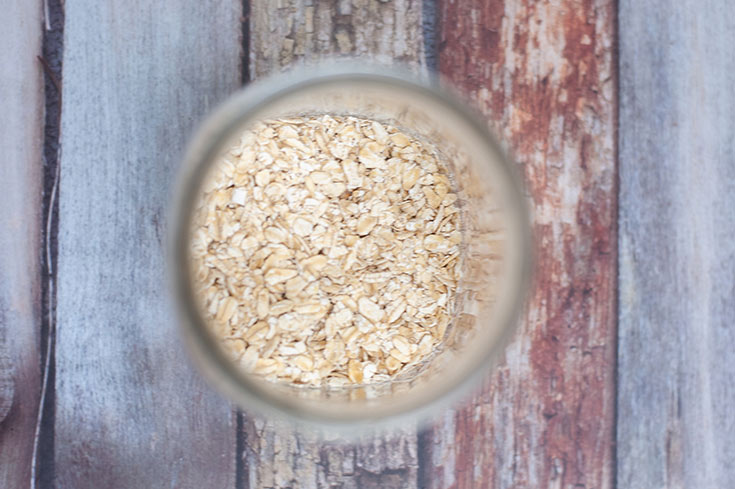 In your overnight jar, add your oats, cold brew, and milk. Mix together.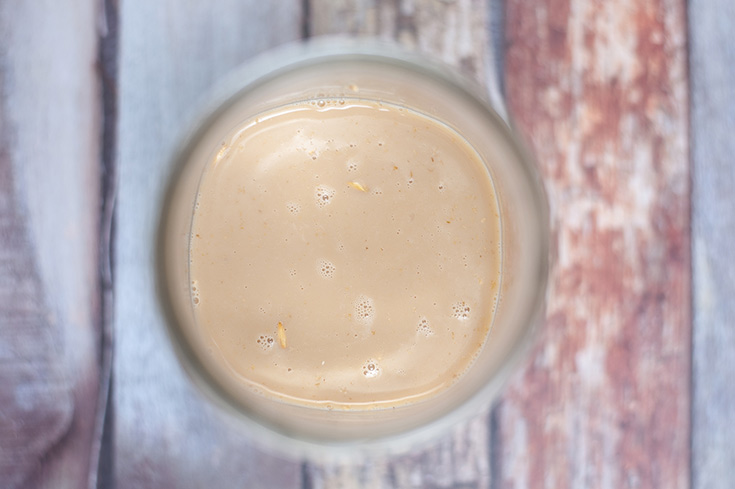 Add in your vanilla and maple. Mix together.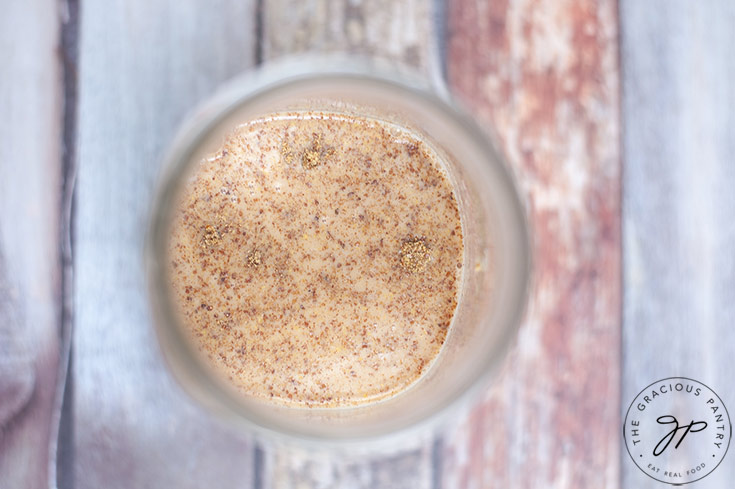 Add your flaxseed and salt. Stir and mix together.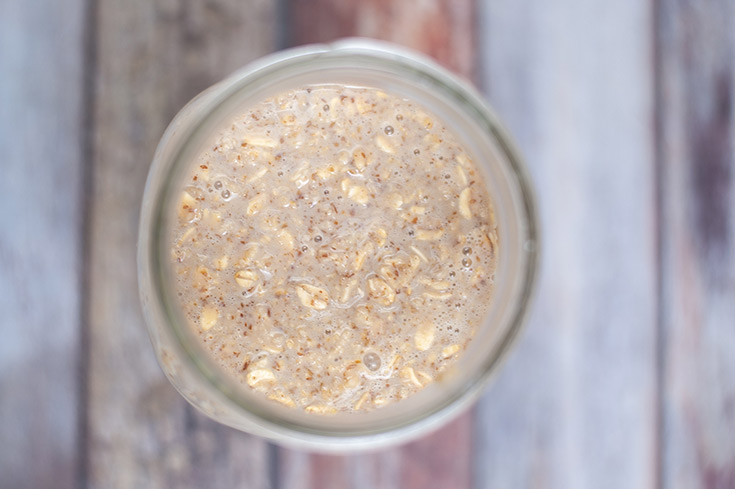 Cover with a lid, and place in the fridge overnight.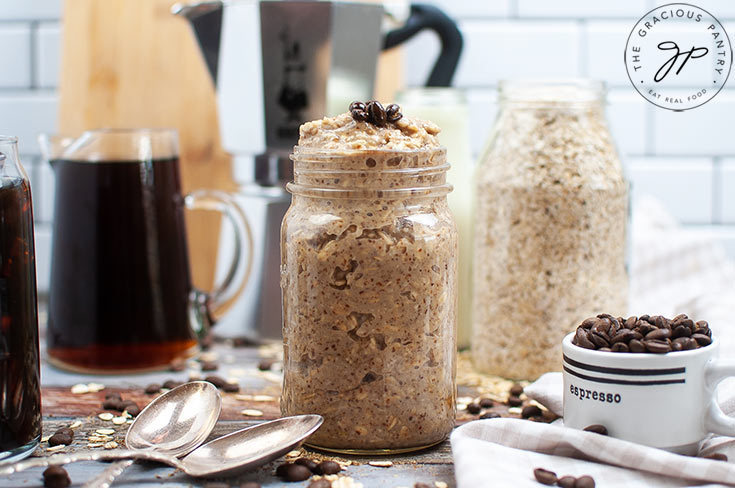 Open the jar in the morning and enjoy!
How To Serve Coffee Overnight Oats
Part of the convenience of overnight oats is the fact that you can eat them straight from the jar you soaked them in. There is no real prep work to do in the morning before you eat them. Simply open the jar, and enjoy them chilled or warmed up, as you wish.
How To Store Overnight Oats
Another convenience of overnight oats is that the jars you soak the oats in are the jars you store them in. You don't have to soak them and then transfer them to a storage container. The jars you soak them in serve both purposes.
Can I Freeze Overnight Oats?
Once the oats are soaked, you can absolutely freeze them. It sort of defeats the purpose of overnight oats. But as long as you get them in the freezer before the milk turns, they will freeze just fine for up to about 4 months, give or take. This is handy if you ever end up with more jars than you can eat before they go bad. However, be careful freezing this in glass jars. It's best to transfer the oats to a freezer-safe container before freezing.
Recipe Supplies
More Healthy Coffee Drinks
More Overnight Oats Recipes
More Prep-Ahead Breakfast Recipes
SUBSCRIBE
Remember to subscribe to my free newsletter to receive all my latest recipes in your inbox. Click here to sign up!
Coffee Overnight Oats Recipe Card + Video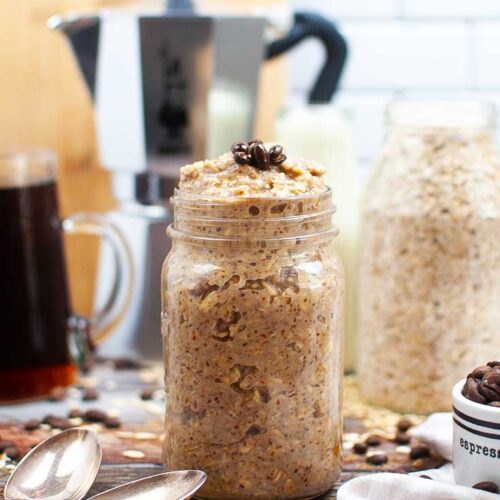 Coffee Overnight Oatmeal Recipe
Delicious oatmeal that gives you your morning dose of caffeine!
Print
Pin
Rate
Add to Collection
Go to Collections
Ingredients
½

cup

rolled oats

(gluten-free if needed)

3

tbsp.

cold brewed coffee

½

cup

milk

(any type – unsweetened)

1

tsp.

pure vanilla extract

2

tsp.

pure maple syrup

1

tsp.

flaxseed

1

dash

salt
Instructions
In your overnight jar, add your oats, coffee, and milk. Mix together.

Add in your vanilla and maple. Mix together.

Add your flaxseed and salt. Stir and mix together.

Cover with a lid, and place in the fridge overnight.

Open the jar in the morning and enjoy!
Notes
Please note that the nutrition data given here is a ballpark figure. Exact data is not possible.
Nutrition
Serving:
1
entire recipe
|
Calories:
293
kcal
|
Carbohydrates:
44
g
|
Protein:
10
g
|
Fat:
8
g
|
Saturated Fat:
3
g
|
Polyunsaturated Fat:
2
g
|
Monounsaturated Fat:
2
g
|
Cholesterol:
12
mg
|
Sodium:
96
mg
|
Potassium:
377
mg
|
Fiber:
5
g
|
Sugar:
16
g
|
Vitamin A:
198
IU
|
Vitamin C:
1
mg
|
Calcium:
183
mg
|
Iron:
2
mg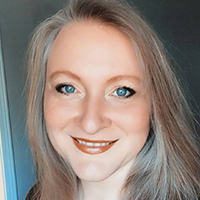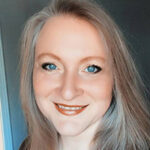 Who me?
I'm Tiffany, a cookbook author, food lover, mom, and writer for MSN and the AP Newswire.
   
Looking to stock your freezer for busy weeknights?
I wrote the book! Grab a copy of my book, Clean Eating Freezer Meals on Amazon here, or at select bookstores nationwide!   
Did you make one of my recipes?
Tag @graciouspantry on Instagram or post your pic on Facebook! I love to see my recipes in action!