This post may contain affiliate links. Read my
Privacy Policy.
As an Amazon Associate I earn from qualifying purchases.
These holiday drink recipes are both festive and healthy!
The best holiday drink recipes are always the ones that you can enjoy with friends and family. Whether you indulge in alcohol or not during this time of year, a good holiday drink is usually part of the equation when people get together to celebrate.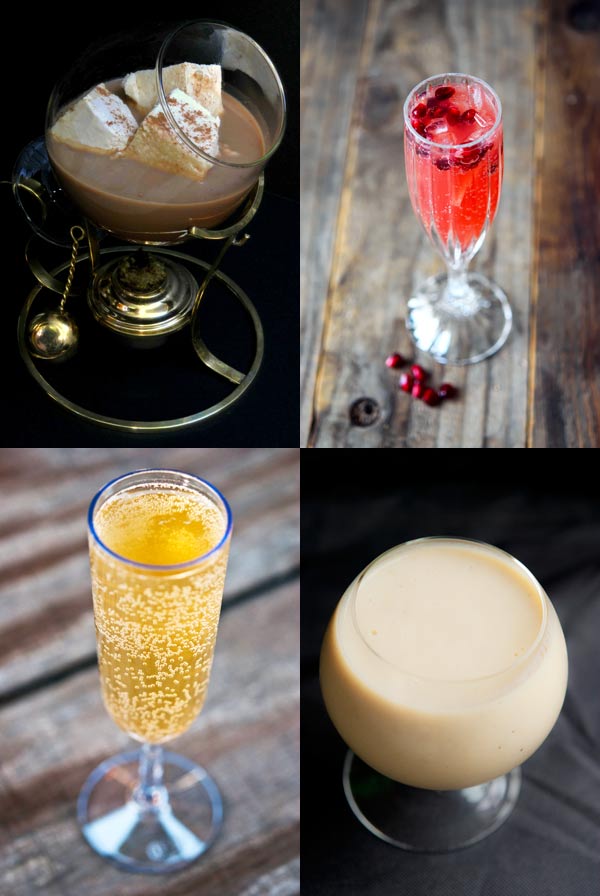 My criteria for the drinks I chose to share here were that they either had minimal processed sugars or were recipes where unprocessed sugar would make a great substitute (I made a note next to those). Basically, all of these drinks use all natural ingredients, except for the alcohol. There are one or two recipes where they call for 1 tbsp. of refined sugar. I leave the substitution of that up to you. It's minimal, in my book. Especially considering it's not 1 tbsp. per drink. So I leave it up to you to decided if those are appropriate for you or not.
Holiday Drink Recipes With Alcohol
So if you don't mind having drinks with alcohol, then here are some yummy holiday drink ideas. The criteria for these recipes is that the only part that would be considered "unhealthy" is the alcohol. All other ingredients are real food, good for you ingredients.
NON ALCOHOLIC HOLIDAY DRINK RECIPES
If you prefer to avoid alcohol during the holidays, don't fret! I've gotcha' covered! Here are some delicious, non-alcoholic drinks to help you celebrate the holiday season.
HOLIDAY DRINK RECIPES FOR A CROWD
If you need bigger portions of alcoholic drinks, here are some holiday crowd pleasers.
RECIPES WITH VODKA
These recipes use vodka, for those who prefer it.
RECIPES WITH CHAMPAGNE
These recipes use champagne and are great for either Christmas or New Years. Either way, they are very celebratory, sparkly beverages!