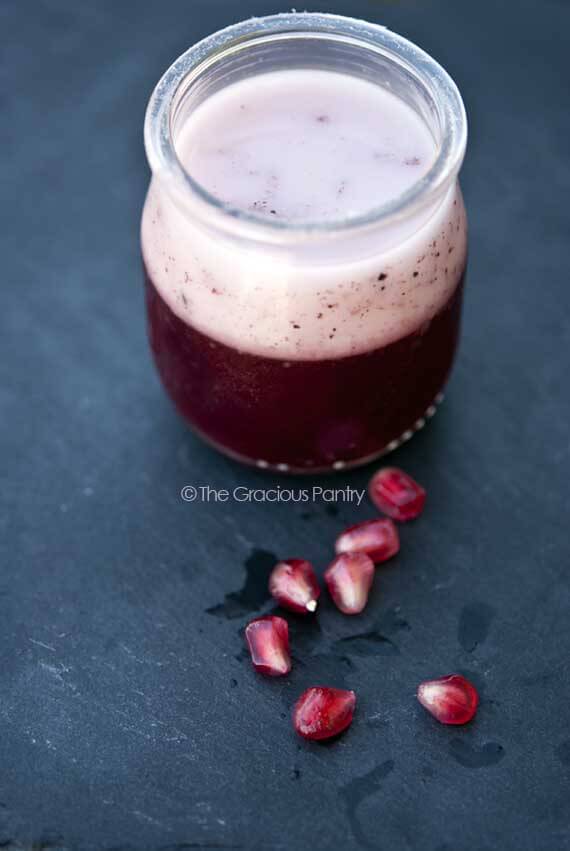 Lately, I've really gotten into playing around with different vinaigrettes. I love salads and the variety they can provide, so it wasn't a far leap to start experimenting with dressings as well.
This one actually turned out far tastier than I was expecting. Not that I thought it would taste awful, but I wasn't expecting a lot from a bottle of pomegranate juice. I've always associated it with things like baking sweets or making smoothies. Putting it into something more savory was never really something I considered.
But I'm glad I gave it a shot because this was delicious and perfect for the holiday table!!
In fact, while I haven't tried it yet, I'm thinking that this would make an absolutely fabulous marinade for chicken. Hmmmmm…. the possibilities are really kind of endless with this one…
YOU MIGHT ALSO ENJOY:

Clean Eating Pomegranate Vinaigrette
Author:
Ingredients
1/2 cup pomegranate juice
1/4 cup light flavored oil (such as safflower or grape seed oil)
1 tbsp. apple cider vinegar
1/4 tsp. garlic powder
1/4 tsp. sea salt (or more to taste)
1/4 tsp. ground black pepper
Instructions
Combine all ingredients in a blender.
Store in refrigerator.