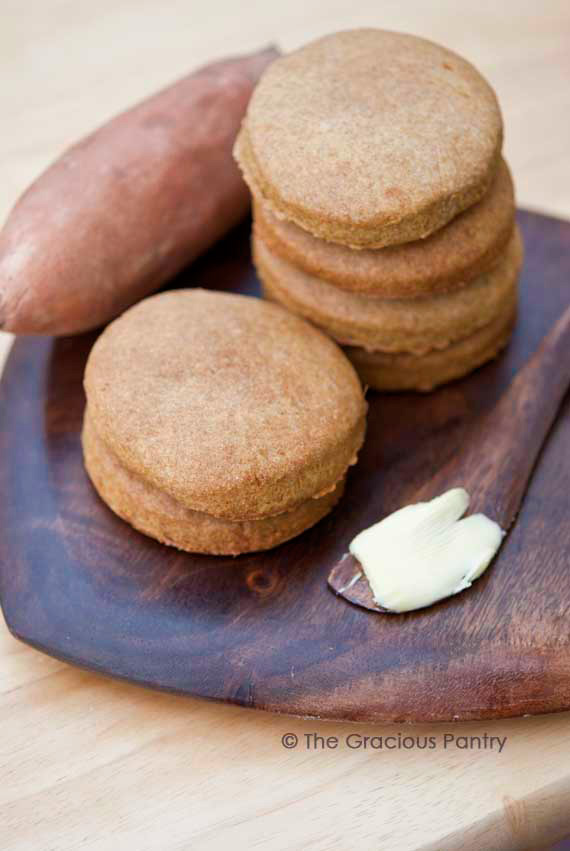 The holidays are upon us, like it or not. You can't escape them. Halloween showed up sometime in July, and Christmas followed closely in August in most of the stores I've been in over the past few months.
And while I sort of resent it when stores start that early, at the very least, it gets me thinking about what I will need to prepare for the holiday dinner table.
Every year, I add one or two recipes to my Clean Eating Thanksgiving Menu. And every year, everyone at the dinner table has always been happy that I did. So this year, I'm going to be adding something new to the bread basket. These sweet potato biscuits are a wonderful addition to any holiday table and can be topped with just about anything! These would be fabulous warm with a little pat of butter.
I'm thinking I might try a pumpkin version next and add a little pumpkin spice to the mix as well. That would make a yummy breakfast!
YOU MIGHT ALSO ENJOY:

Clean Eating Sweet Potato Biscuits Recipe
Author:
Ingredients
2 cups spelt flour + 1/4 cup for dusting
1 1/2 tsp. baking soda
1/2 tsp. sea salt
1/2 cup cooked, cooled or cold, plain, sweet potato
3 tbsp. coconut oil
2/3 cup coconut milk
Instructions
Preheat oven to 450 F.
In a large mixing bowl, combine the flour, baking soda and salt. Stir well to combine.
In a small mixing bowl, mash together the potato, oil and milk.
Pour the potato mixture into the flour, and knead with your hands until you have a nice, soft dough.
Note that you definitely want to dust your work surface and rolling pin with flour. The dough will stick like crazy if you don't. A little flour makes all the difference.
Roll out the dough to about a 1/4 inch thickness.
Use whatever cutter you have on hand (I used a cup because I don't have a biscuit cutter <gasp!>.
Place the biscuits on a parchment-lined cookie sheet and bake for about 12-14 minutes or until fully cooked through.