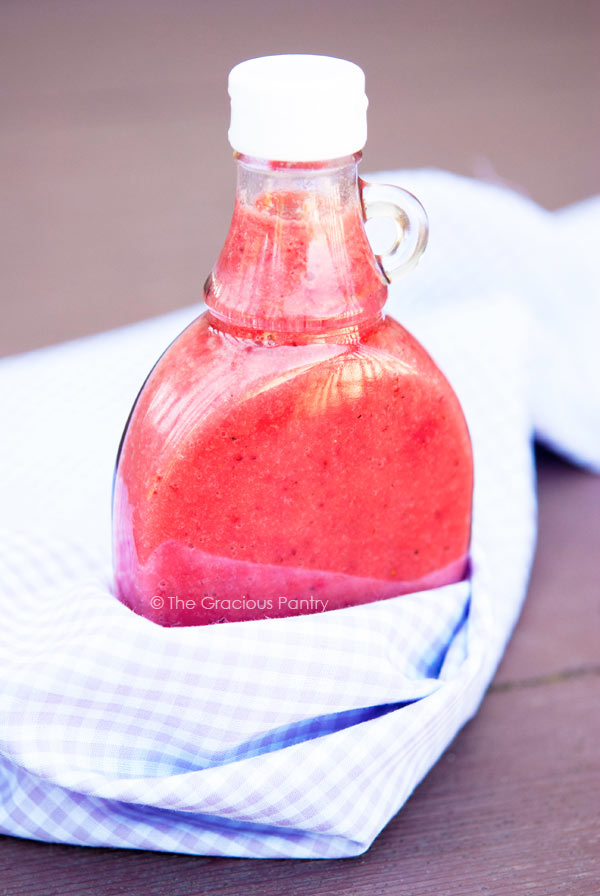 There are few things I love as much as shopping for strawberries. While I love all berries in general, there's something to be said for bringing home a package bursting with sweet, juicy, red strawberries. The possibilities seem endless.
They always bring back memories of days at the beach when I was little. My mom would take me to Drakes Bay near San Francisco and strawberries were always on the menu. I would play in the sandy water, jumping waves and squealing every time I felt the slimy, scratchy arm of a seaweed plant stealthily wrap itself around one of my legs. I remember the dizzy feeling of watching the salty water retreat out to sea again and the overwhelming joy when the water left a treasured crustacean behind for me to take home as a trophy.
I would play hard and long in the summer sun, building up an appetite as only a young child can. It was always at just the right moment that my Mama called me for lunch. She seemed to have a knack for knowing when my tummy protested with it's first, gurgly growl.
It was then that I would go pile my plate high with a mountain of strawberries. Each heavenly, sweet bite was something I savored as if it were my last.
While it's not quite summer yet, strawberries seem to be popping up in every store I go to at the moment. And far be it from me to pass by one of those little packages of sweet memories.
RECIPE TOOLS:
If you eat as many strawberries as we do in the summer, I have found it invaluable to have a Strawberry Kit (affiliate link)
available. I was not paid to say this, I honestly do use a kit just like this one every single summer. It makes the process of cleaning a lot of strawberries so much faster and easier!!
YOU MIGHT ALSO ENJOY:

Clean Eating Strawberry Vinaigrette
Adapted from TasteOfHome.com
(Makes 1 1/3 cups)
Ingredients:
1/2 pound fresh strawberries
2 tablespoon honey (or more to taste if your berries are not ver sweet)
2 tablespoons apple cider vinegar
2 tablespoons olive oil
1/4 teaspoon salt
1/4 teaspoon ground black pepper
Directions:
Place all ingredients in a blender and blend until smooth.
Adjust honey to taste.