Clean Eating Raisins And Soaked Walnuts
This post may contain affiliate links. Read my
Privacy Policy.
As an Amazon Associate I earn from qualifying purchases.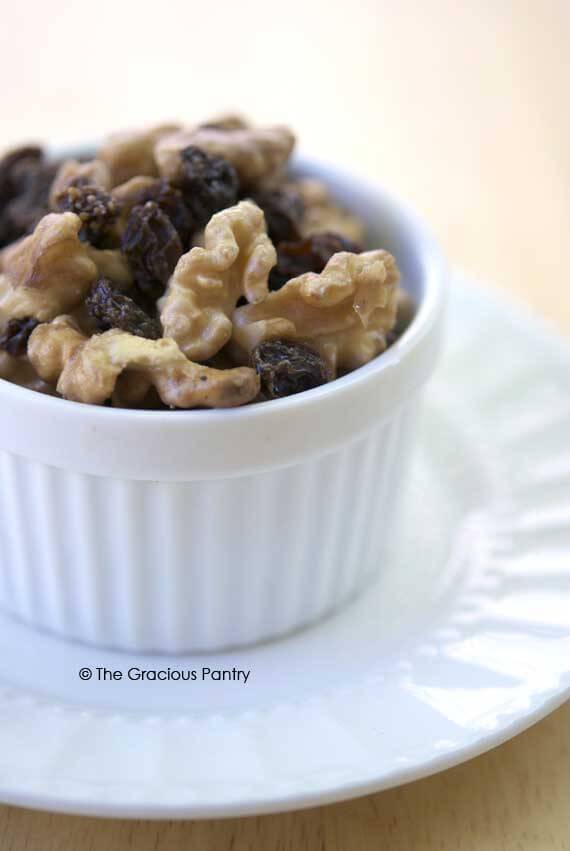 For snacks on the go, you can't beat this amazing powerhouse of nutrition. Walnuts are a superfood and the fats they contain are very healthy. Soaking them takes away the bitterness as well as the enzyme that makes them difficult to digest. Add some raisins to the mix and you've got a healthy snack you just can't beat!
This used to be one of Mini Chef's favorite snacks. As with most things that involve food and kids, that status has changed. Maybe because I gave him too much of it. But I still take this with me on occasion and I don't think I'll ever get tired of it. It's a wonderful balance of flavors and textures, and a great snack to grab on the go.
YOU MIGHT ALSO ENJOY:

Clean Eating Raisins And Soaked Walnuts
Author:
NOTE: You can make this in any amount, the above measurements are simply to give a guide and to get the nutrition data. HOWEVER, be sure you can eat it all within 3 days AND be sure to store these in the fridge. Soaked walnuts sour very quickly.
Ingredients
1 cup walnut halves or pieces
1/2 cup raisins
Directions:
Instructions
Soak the walnuts in a bowl of water (enough to allow them to float freely) overnight on your counter top. In the morning, drain off the water, rinse the walnuts, and strain well.
In a medium storage container, combine the walnuts and raisins, put the lid on and shake well, then enjoy.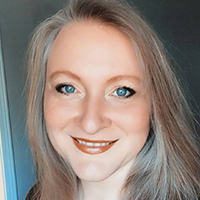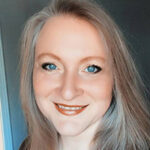 I'm Tiffany, a writer for MSN and the AP Newswire, a cookbook author, digital publisher, food lover, and mom. I create healthy, clean eating recipes for everyday living.