Ground turkey is always a handy item to have on hand in the fridge. It's incredibly versatile stuff and can make for a delicious meal for breakfast, lunch or dinner.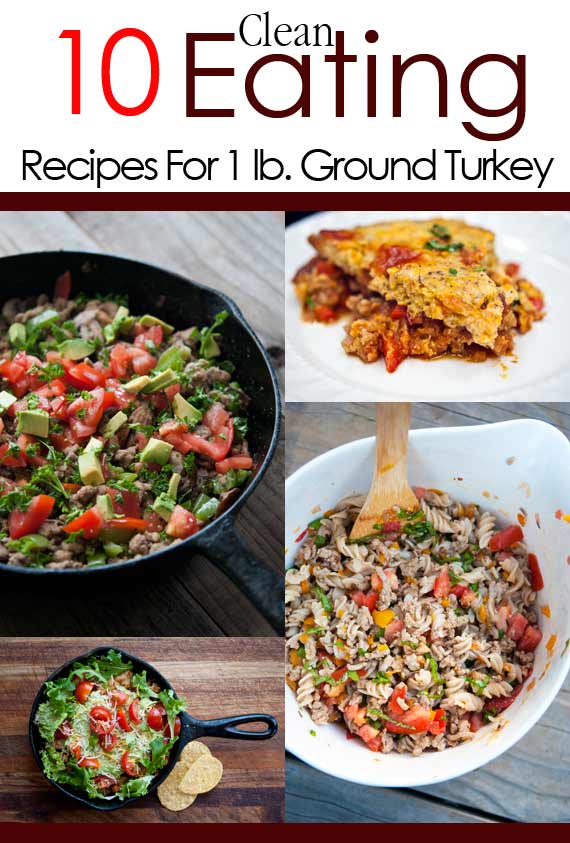 But even I have those days where I open the fridge, see a pound of ground turkey staring back at me, and I draw a complete blank on what to do with it.
So I thought I'd put together a list of 10 clean eating recipe ideas that will help you (and me!) use that pound of ground turkey.
I also have many more ground turkey recipes on my blog, but they use more than 1 lb. of ground turkey. And in my experience, most ground turkey comes in 1 lb. packages these days. So if you happen to have more than 1 lb., check out my other ground turkey recipe here.
THE RECIPES
OTHER RESOURCES
Here are a few recipes I found on other websites that also use 1 lb. of ground turkey. They are clean as well.